Dragon fruit-flavored rice paper rolls, Hanoi's new choice for foodies
A Hanoi restaurant has introduced its special flavor of steamed rice paper rolls made with red dragon fruits, turning the usual white to pink skin and a lightly sweet taste, drawing flocks of curious eaters every day.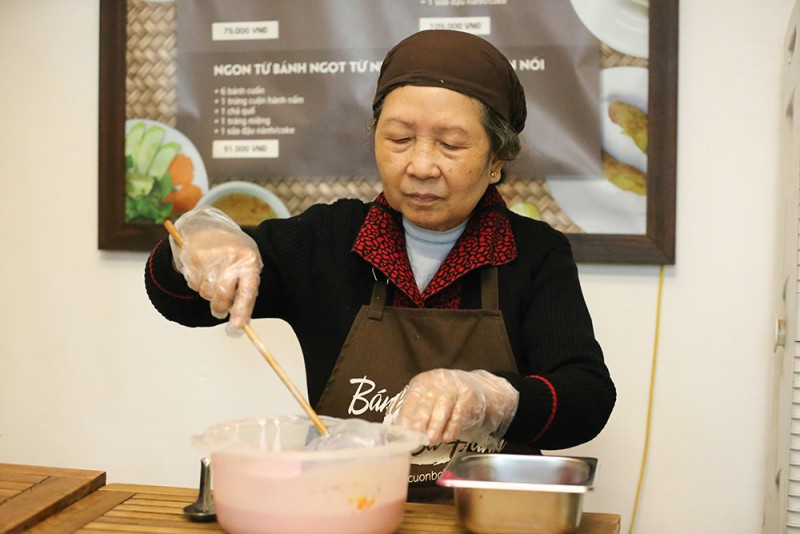 Duong Thi Hanh (71) from Dinh Village, Thanh Tri District, owner of the popular rice paper rolls restaurant in at 26B Tho Xuong Street, Hoan Kiem District, Hanoi, started making the dish since 14 years old. Hanh came up with the idea of creating the dish with red dragon fruit to give the tradtional dish a new taste, also to help Vietnamese farmers rescue the amount of dragon fruits stuck amidst the COVID-19 outbreak.
"Many people encouraged me to make the unique recipe, I was more confident in the first place", the lady said. (Photo: NDO)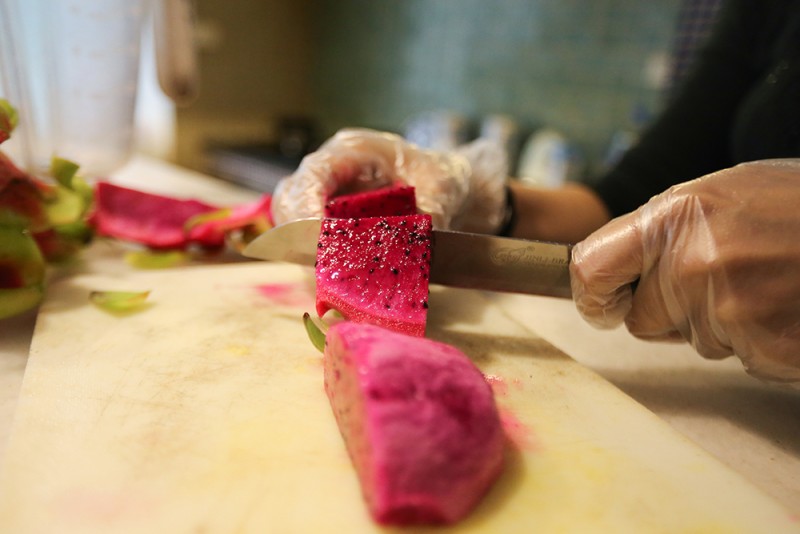 The dragon fruit is peeled, chopped (Photo: NDO)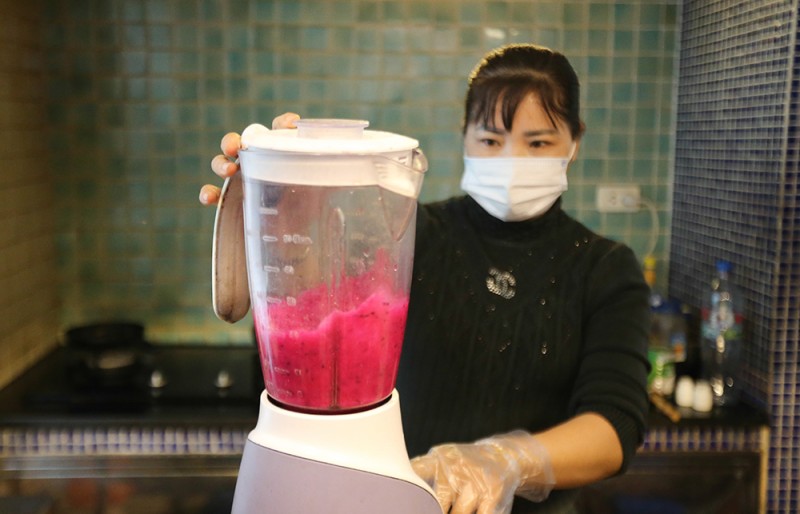 ... then pressed into juice (Photo: NDO)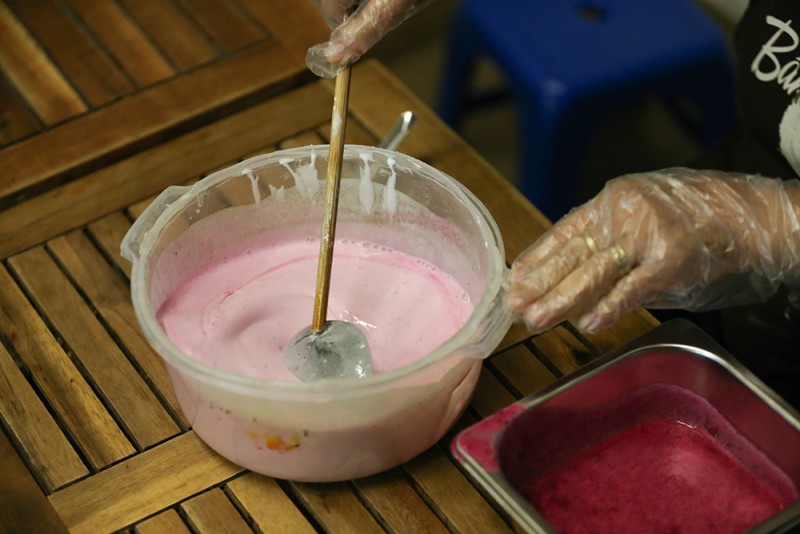 After that, the flour and water is mixed with dragon fruit juice in a ratio that creates a beautiful pink. Hanh and her staff had to adjust the ratio several times to have the right ratio, as there are fruits that are not ripen enough to have the sweet taste and pink color. (Photo: NDO)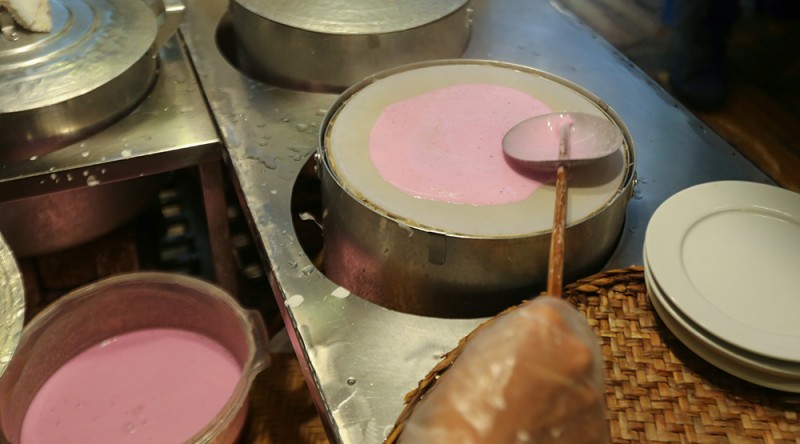 Following steps are the same with the traditional rice paper rolls. (Photo: NDO)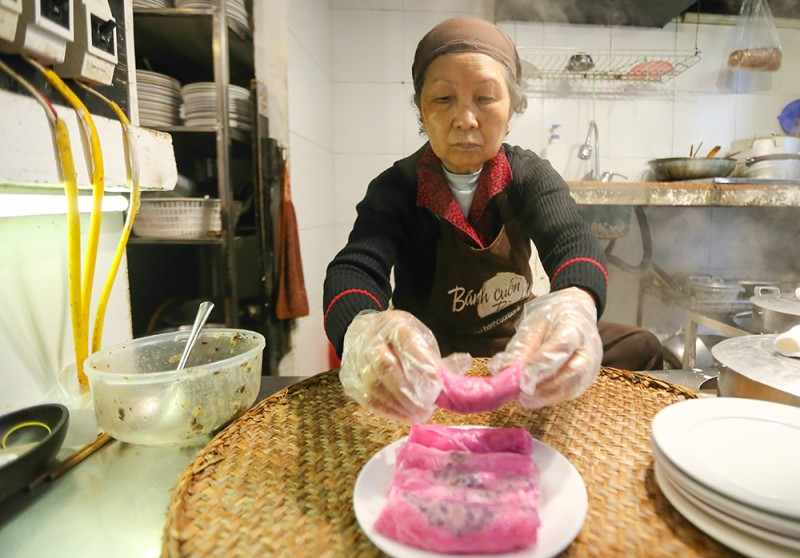 Although the stages are not too complicated, it is essential to have a special secret to make beautiful and delicious steamed roll rice pancakes. (Photo: NDO)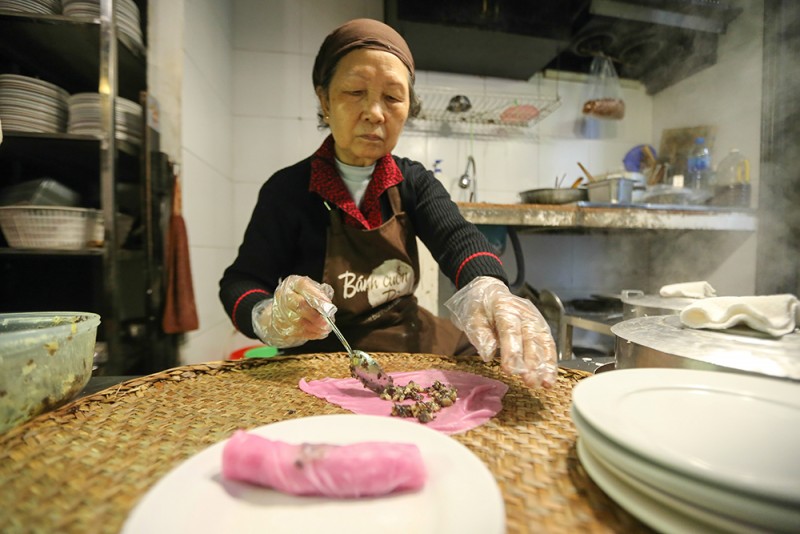 The thin and soft rice paper, fragrant meat fillings and delicious dipping sauces are important factors in making steamed roll rice pancakes. (Photo: NDO)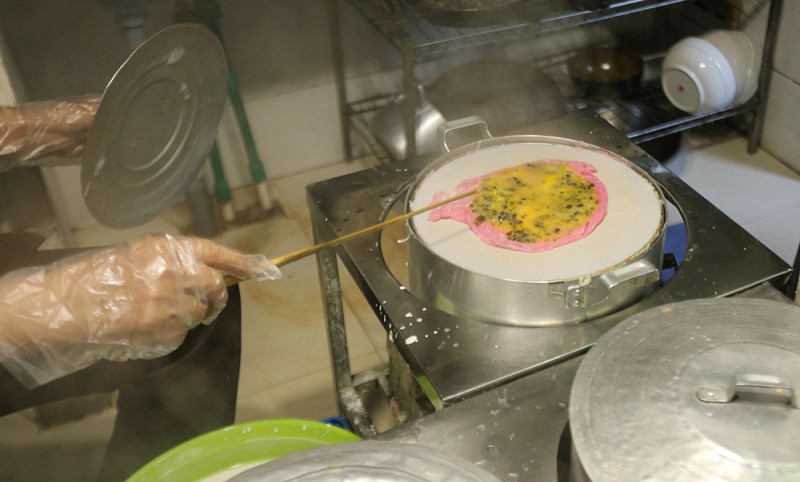 Besides, steamed egg roll rice paper with dragon fruit is another new favorite choice of customers. (Photo: NDO)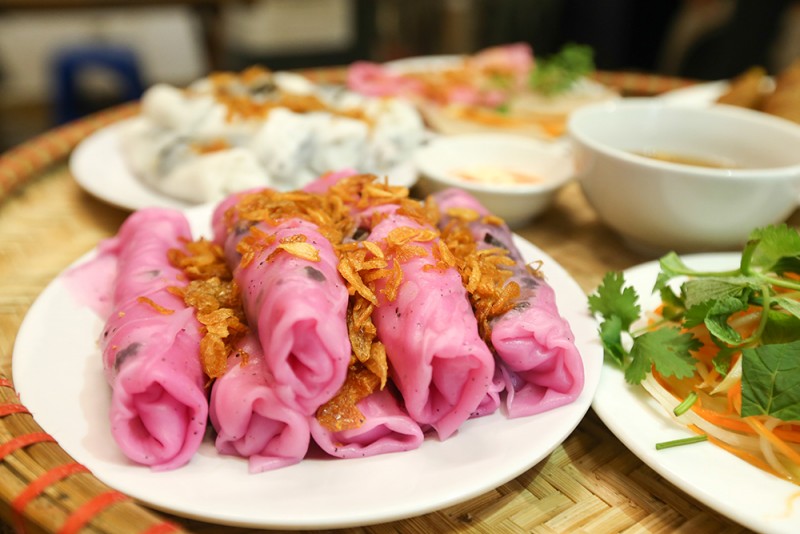 The rice paper rolls with red dragon fruit has a slightlty sweet taste, better enjoyed right after done steaming. "Total cost to make this special dish is higher than the normal one, yet we decided not to raise its price to help farmers 'rescure' dragon fruits", Hanh said. "It's only 35.000 VND/ serving of 7 rolls". (Photo: NDO)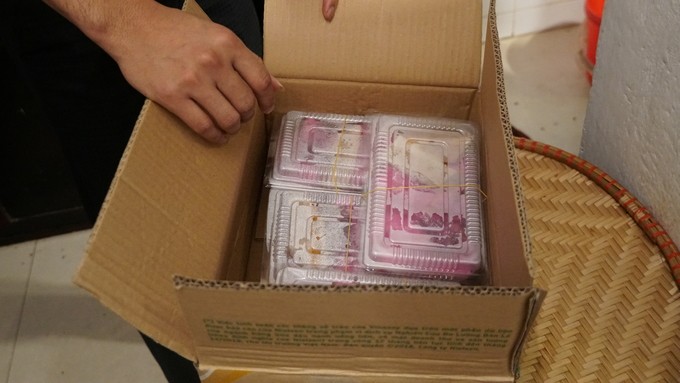 The restaurant started selling the new rice paper rolls 10 days back, with 400-500 serving each, mostly online orders. There is even a 20-serving order. Customers at the restaurant have to wait 20-30 mins. (Photo: Ngoi sao)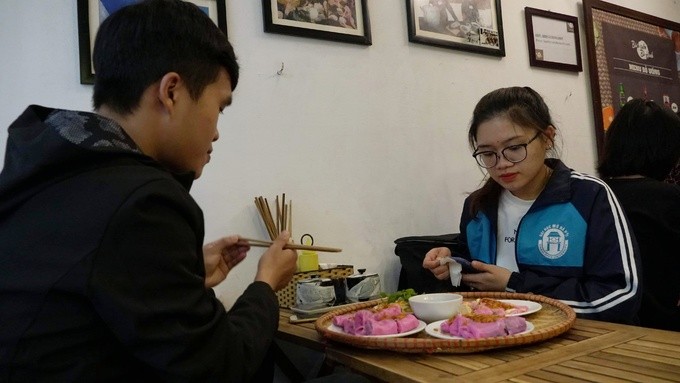 Thang (Thanh Xuan district) immediately asked his friend out to try the dish right after fiding out about rice paper rolls with red dragon fruit on Facebook. "The rolls boast a stunning color, slight sweet taste. It is not that chewy like the traditional one, but has new flavor. This is a pretty interesting idea to rescue produces. The price is quite resonable for collegers", Thang shared. (Photo: Ngoi sao)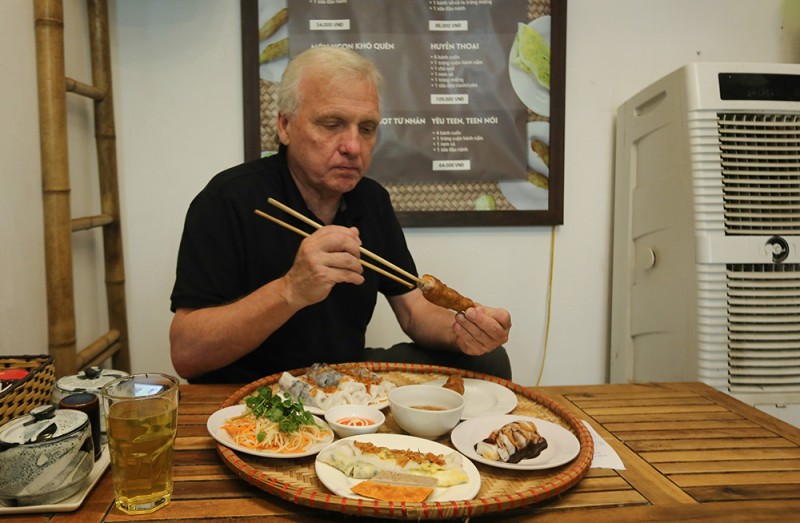 David, an American visitor, enjoyed both dragon fruit and normal rice paper rolls and was satisfied with the dishes. "Your cuisine is top-notch, deserves the number one among the countries I've visited", the foreign customer excited.
Thousands head for Hanoi food fest

The flavours of international cuisine and entertainment activities have been offered during the annual food festival held by the Ministry of Foreign Affairs on December ...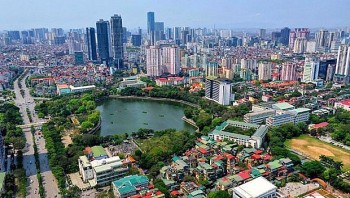 National
Vietnam News Today (Jan. 29): Quang Ninh: Cross-border trading with China resumed after Tet; Hanoi in the world's top three culinary destinations: Tripadvisor; Intertwined opportunities, challenges for Vietnam's economy in 2023; Supermarkets, traditonal markets gradually resume normal operations amid abundant supply.