Vietnamese Security Engineer Tops World Rankings
The Vietnamese expert's computer skills are celebrated on Bugcrowd - the world's largest vulnerability search platform.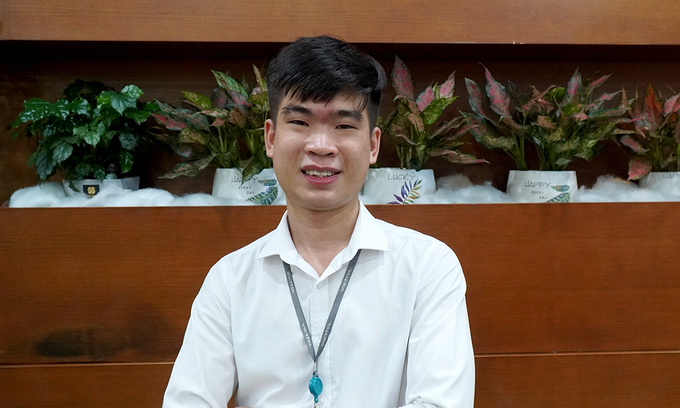 Nguyen Tuan Anh, born in 1996, is a security engineer at Viettel Cyber Security. Photo: VnExpress
On Bugcrowd's ranking, in June, Nguyen Tuan Anh got 3,340 points, far from second place (2,130 points) and third place (1,085 points). This score puts Vietnamese security experts ahead of more than 25,000 others, becoming the world's leading "white hat hackers" in June, according to Bugcrowd's assessment. Previously, in April, Tuan Anh was also the leader of this ranking.
Bugcrowd is the largest community-based security platform available today. This platform connects "white hat hackers" around the world, in order to find security holes and provide information security solutions for organizations and businesses. Every month, this unit publishes a ranking of the "white hat hackers" with the highest scores, based on the number and severity of vulnerabilities found.
Tuan Anh, a security expert born in 1996, working at Viettel Cyber Security, discovered nearly 200 security holes and posted them on this platform. He also received the title of "Most Valuable Professional" by Bugcrowd four times.
"I usually focus on high-severity vulnerabilities. These vulnerabilities will give higher scores and fewer people to find than low- and medium-level vulnerabilities," Tuan Anh said.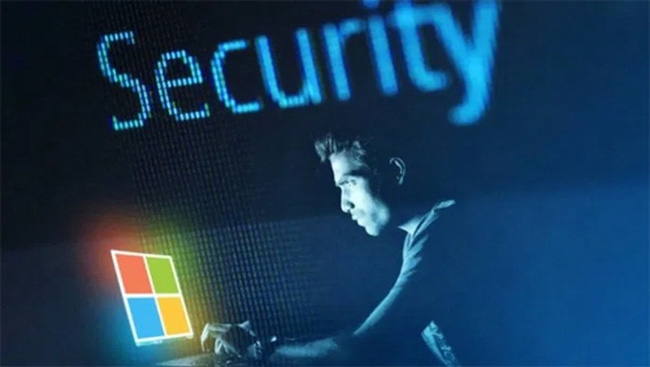 Photo: VOV
The main technique used by Tuan Anh is to attack vulnerabilities from the server and bypass the protective firewall of the web application. Recently, the vulnerabilities that this young expert found mostly came from Java-based products such as Oracle, SAP and corporate governance platforms of companies around the world.
In 2020, Tuan Anh found 55 security holes on Oracle's E-Business Suite product, including a serious flaw that allows remote control. This achievement has helped many large enterprises in the world avoid the risk of cyber attacks.
In Bugcrowd's list in June, another Vietnamese expert, Nguyen Van Tien Thanh, also ranked 2nd, and also ranked 5th in Bugcrowd's all-time ranking, with more than 13.8 thousand points.
Recently, many Vietnamese security engineers have also achieved high achievements on global rankings. In April, two experts Pham Van Khanh and Dao Trong Nghia won tens of thousands of dollars at the Pwn2Own security contest, thanks to finding serious vulnerabilities in Microsoft products.
Vietnam determinedly ensures national cyber security
Vietnam has gone a long way towards establishing its own e-government and digital government. In that journey, it has faced numerous risks regarding information safety and has discovered the critical role of national cyber security to the overall success of this process.
Statistics from major domestic cyber security enterprises reveal that digitalizing data of private and state organizations has made these pieces of valuable information a tempting target for cyber criminals, who are increasingly sophisticating.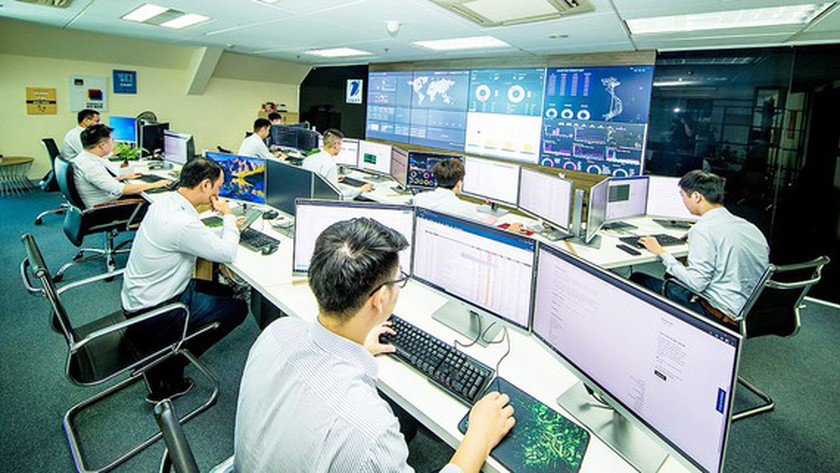 SOC (Security Operation Center) by VNPT is monitoring the cyber security status. Photo: SGGP
No matter how large or small a business or organization is, it is the potential victim of thousands of viruses and malware programs in the world. In 2020, there were nearly 1 million cyber attacks in Vietnam, focusing mostly on major IT systems, cited SGGP.
Head of the Authority of Information Security Nguyen Thanh Phuc stated that since digital transformation is a must of all private and state organizations, strict cyber security becomes a strong indispensable fortress to protect all achievements so far of the community, hence its critical role in any development strategy.
One of the most active agencies in the Vietnam Malware and Cyber-Attack Prevention Alliance is VNPT, which is often the leader in developing cyber security ecosystems for itself as well as other organizations nationwide.
Its Security Operation Center (SOC) specializes in dealing with cyber security problems 24/7. Using one platform for all aspects of cyber safety, the center can integrate various functions simultaneously to timely detect cyber attacks and stop them from spreading further, which effectively minimizing damages to IT systems and their owners. SOCs have saved millions of dollars from information safety activities for businesses as well as individuals.
The service is expected to become the immune system for Vietnam on its way to transform into a digital country with a strong and safe digital government.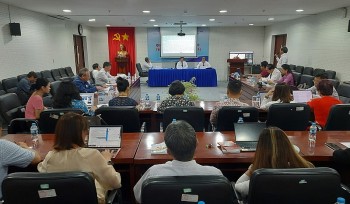 Friendship
The Vietnam - India Friendship Association's Ho Chi Minh City branch, the Ho Chi Minh City Union of Friendship Organizations (HUFO) and the Southern Institute of Social Sciences on March 21 held a scientific seminar themed "Vietnam - India relationship: tradition and present".