Expats: A Sense of Security In The Support of Vietnamese Community
Vietnam has become a safe shelter for many expats stranded in Vietnam since the Covid-19 broke out early last year.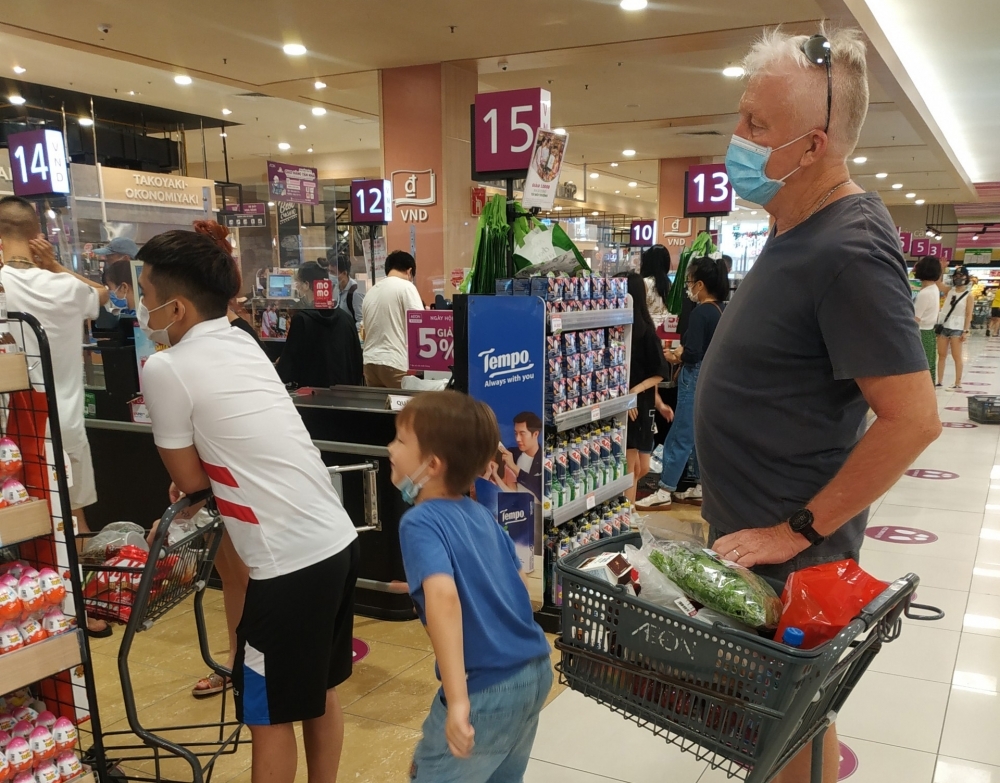 Photo: Vietnam Times
While the worst months of the pandemic were quite chaotic, Vietnam has maintain steady control of the virus. Members of the country's large and diverse expat community praise Vietnam's anti-Covid efforts. The quick, preventive actions of the Vietnamese government and people has allowed for expats to live quite comfortably.
"Vietnamese government has limited public activities when local infections confirmed, which I believe is a drastic strategy to contain the virus and reassure people," said Caroline Balacuit, a Malaysian teacher in Montessori preschool, Hanoi.
Meanwhile, Kuldeep Singh Janjoter, an Indian yoga coach, said the government had made quick decisions to suppress the virus. "For example," he said, "it deployed different containment measures at different hotspots, as well as strict traffic management, including the banning of international flights."
A British teacher in Hanoi, Wayne Worrell, has had total faith in the government's ability to protect him and his family since the first days coronavirus spread to Vietnam. "The faith is growing stronger now," he said.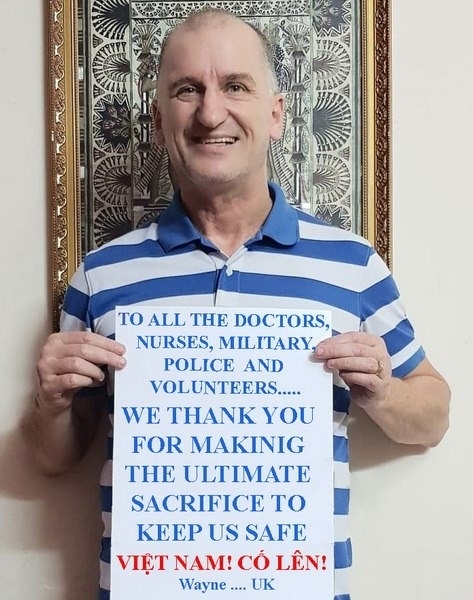 Wayne Worrell. Photo: Vietnam Times
Worrell's sharing is no exaggeration. Over one year and a half into the pandemic, the novel virus has spread to 220 countries and territories, infecting over 184,6 million people, claiming nearly 4 million lives. In the UK, Worrell's home country, reported 18,270 new infections on June 26 only. The country is the seventh hardest-hit nation worldwide with over 4.9 million cases.
Vietnam, however, has put the three previous outbreaks under control and basically contained the ongoing resurgence. To date, over 20.2 million infections and 86 deaths have been confirmed nationwide. The meager tally and death tolls, compared with other countries, have reassured many Vietnamese people and foreigners alike. For many expats, staying in Vietnam during the pandemic age, receiving care and support from local authorities and citizens is a blessing.
"Vietnam's efforts to stamp out the novel virus have been promptly deployed. The country has been among the safest destinations in the world regarding coronavirus concerns, both in the past and at present," Michael Murphy, Australian, general manager at Flamingo Cat Ba, told Vietnam Times.
Talking about his quarantine days back in early 2020, Murphy said "The quarantine procedures were carefully prepared. I felt very comfortable throughout the 14-day mandatory staying, even during the post-quarantine health monitoring."
John Rockhol, American, vice chairman of the American Chamber of Commerce in Hanoi, was impressed by the government's high priority in both protecting citizens and economic development. "During the Covid time, I find that Vietnam has gained confidence among all those living in its territory," he added.
Coulson Stevent, from the UK, director of Trung Nam Mechanical JSC, Vietnamese authorities have well supported their citizens during the pandemic. "I have only one word to describe the good work of the Vietnamese government: Action."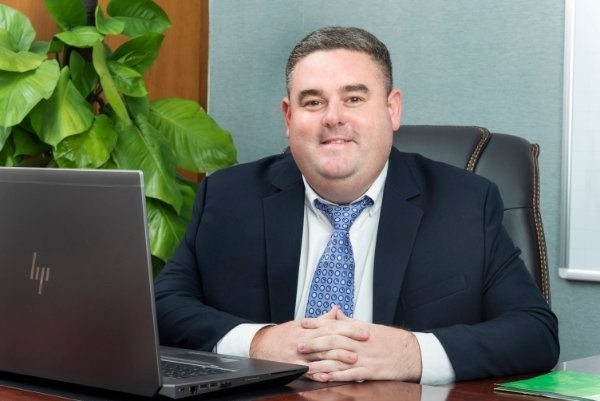 Coulson Stevent, director of Trung Nam Mechanical JSC. Photo: Vietnam Times
""Thanks to the fortune during the pandemic time I'm in Vietnam. This is a safe and secure country," said Daniel Dobrev, advisor and head of the Economic and Trade Department, Embassy of the Republic of Bulgaria in Hanoi. "I think the Vietnamese Government has well responded to the pandemic, even before the coronavirus spread to Vietnam."
Dobrev said he was impressed by the good management and prompt response of the medical system, which he said has improved greatly since the pandemic broke out. There have been virtually no or only a few serious Covid-19 infections, no increase in treatment fees. Healthcare workers are dedicated and go the extra mile to help patients.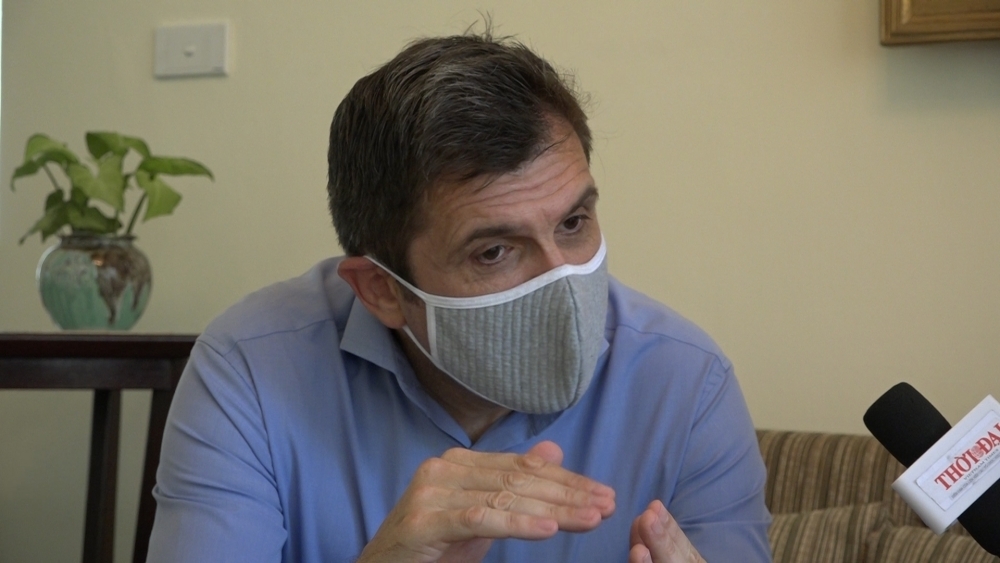 Daniel Dobrev, advisor and head of the Economic and Trade Department, Embassy of the Republic of Bulgaria. Photo: Vietnam Times
In addition, according to Dobrev, the government has created strong frontline personnel of medical experts and healthcare workers from private, state, military, and specialized hospitals. This is a smart move when human resources are limited, enabling Vietnam to shoulder the pandemic without any medical assistance from foreign countries.
World
Mattarella is Italy's 12th president and head of state since the country became a republic after the Second World War.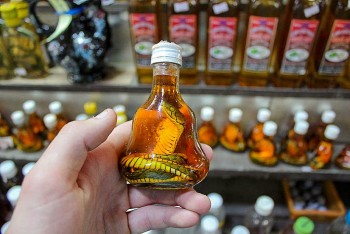 Multimedia
A trip to Vietnam can be exciting, and many activities and things to explore during your journey. Here is top 10 crazy experiences that you must try once before 30, which we promise you will not regret it.
Handbook
Choosing the best superhero films of all time is no easy task. Let's scroll down to find out the best ones we've listed.