Vietnamese Minister of National Defence Sen. Lieut. Gen. Phan Van Giang. Photo: VNA
Vietnamese Minister of National Defence Sen. Lieut. Gen. Phan Van Giang has emphasised the significance of regional multilateral cooperation mechanisms, especially the ASEAN Defense Ministers' Meeting Plus (ADMM+), in maintaining peace and security in the region.
Speaking at the ninth Moscow Conference on International Security, which took place on June 23-24, Giang said peace, cooperation, and development have been trending across the globe since 1945.
Vietnam appreciates Russia's role in the region, especially in cooperation within the ADMM+, as well as proposals for multilateral cooperation between the country and ASEAN like the ASEAN-Russia Defence Ministers' Informal Meeting and the ASEAN – Russia joint naval exercise.
He affirmed that Vietnam will maintain its defence policy of peace and self-defence, and resolutely and persistently address all disputes and conflicts, including the East Sea dispute, by peaceful measures and in line with international law and regional conventions, People's Army Newspaper reported.
Vietnamese delegates to the conference. Photo: VTV News
The country will also play a more active role in cooperation with foreign countries, including Russia, to protect a peaceful and stable environment for national development and people's lives, he added.
Vietnam acknowledges values of peace, and will make every effort to contribute to protecting peace, for the sake of itself and other countries, the officer said.
The two-day event took place under the chair of Russian Defence Minister General Sergey Shoygu, with the participation of representatives from over 100 countries and international organisations.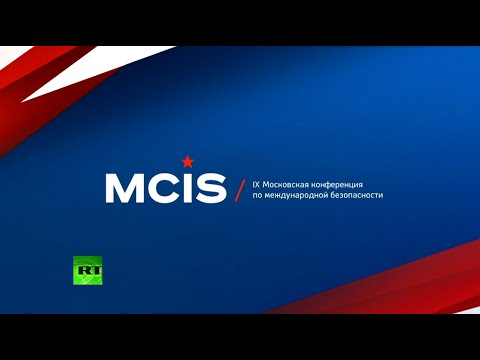 The two-day saw the participation of representatives from over 100 countries and international organisations. Photo: The Global Herald
The conference consists of five plenary sessions, namely the "Strategic Stability: Conversions and prospects", "Asia-Pacific in the global political background", "Military and technical cooperation between Russia and Middle Eastern and African countries", "Military activities handle threats and challenges in Latin America and the Western Hemisphere", and "European security: Trends and prospects."
In addition, the conference includes two special workshops, "The Role of Defense Agencies in the Fight against Covid-19" and "The Information Security: Issues and Solutions."
Vietnamese delegates watch the congratulatory video message of Russian President Vladimir Putin sent to the conference. Photo: People's Army Newspaper
At the opening ceremony, UN Secretary-General António Guterres and Russian President Vladimir Putin sent congratulatory video messages to the conference.
Guterres said as a founding member of the UN and a permanent member of the Security Council, Russia has always been a champion of the work of the Organisation, and of multilateralism, according to un.org.
The Covid-19 pandemic, and the existential threat posed by the climate crisis, demonstrate the need for a reinvigorated multilateralism in the starkest possible terms.
Conferences like this one, which promote partnership between member states, regional organisations and the UN, have an important role in a networked multilateralism that is fit for the future.
Such partnerships can address the full range of global peace and security challenges, from nuclear disarmament and non-proliferation to preventing the use of chemical and biological weapons; from cyber security to disinformation, he sai./.
Review of Moscow Conference on International Security held in 2012-2019
2012: Factor of missile defence in forming of new space of security
Conference participants discussed actual issues of missile defence in all aspects: from assessing threats coming from spreading of missile technologies to defining directions of missile defence cooperation in order to maintain strategic stability and equal strategic partnership.
2013: Military and political aspects of the European security
Conference participants exchanged their opinions about different aspects if the European security, including actual issues of missile defence, control over conventional arms in Europe, cooperation between Russia and NATO. They also assessed OSCE in providing security in Europe.
2014: Conference was devoted to strengthening global security and searching for ways to stabilise the situation in the Middle East, North Africa and Afghanistan and Regional Security". The attention was also paid to analysis of "colored revolutions".
2015: Global security: challenges and threats
Participants discussed issues of providing global and regional security, including by activation of international military cooperation in fighting against terrorism. They also discussed current and prospective situation in Afghanistan as well as activity of the ISIS terrorist grouping, possible projects of international military cooperation aimed at fighting against terrorism. The special attention was paid to "terrorism export" from Middle East into countries of Western Europe and Central Asia. Delegates assessed role of military and political instruments such as international agreements in providing global and regional stability.
2016: Terrorism as a major threat to global security
International terrorism was the focal point of the V Moscow Conference on International Security. Its participants expressed concerns over the increased spreading of terrorism from the flash points in the Near East and Afghanistan to other regions. Special attention was given to security in the Asia-Pacific Region, Near East, Central Asia, as well as to the issues of international military cooperation between defence agencies. "Colour" revolutions phenomenon was among the main topics of the discussions.
2017: Global security: challenges of the 21st century
Forum participants discussed the most acute challenges and threats facing international security in Europe, the Middle East and North Africa, Central Asia and the Asia Pacific. Negative implications from the US global BMD deployment as well as the opportunities for international regulation in this sphere were placed in the spotlight of the discussion agenda. This was the first time that we addressed various aspects of information space security.
2018: Defeat of ISIL in Syria: outcomes and prospects for peace in the region
The Forum delegates openly and with interest discussed the most acute and topical international issues that were included in the Conference agenda: global security in polycentric world, prospects for peacve in the Middle East after defeat of ISIL in Syria, regional aspects of security in Europe and Asia, the activities of defence agencies to respond to regional threats and challenges. A separate discussion was devoted to "soft power" as a tool to pursue military-political objectives.
2019: Security in modern world: regional and global factors and trends
The Conference agenda focused on global and regional security issues, problems of Middle East stabilisation, restoration of Syria and Iraq, "colour revolutions" and "hybrid" wars, missile defence, terrorism and illegal migration in Northern Africa, as well as regional security aspects in Asia, Africs and Latin America. During the forum,s new discussion format – "round tables" – the conference participants talked on new approaches in peacekeeping and international military cooperation.
Rosy Huong