Vietnamese tourism incurs an estimated loss of US$23 bln this year due to COVID-19
The revenue of Vietnamese tourism is expected to lose US$ 23 billion this year due to the impacts of the COVID-19 pandemic, Minister of Culture, Sports and Tourism Nguyen Ngoc Thien said.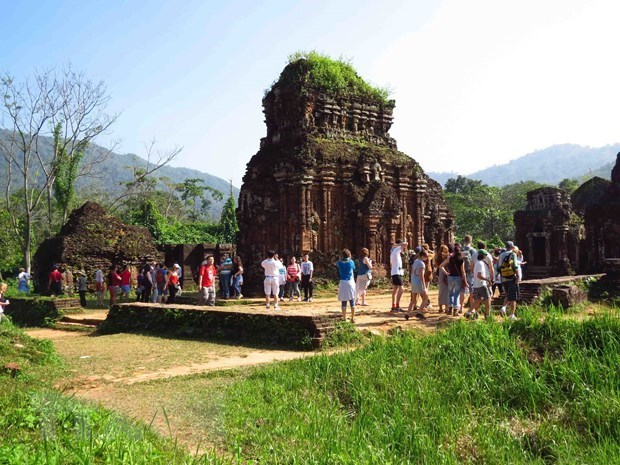 Tourists visit My Son Sanctuary in Quang Nam province Photo: VNA
"The number of foreign tourists and domestic visitors is forecast to drop by more than 80 percent and 50 percent respectively this year. The revenue of the country's tourism can lose US$ 23 billion", the tourism minister told the National Assembly on November 9.
In the first ten months of 2020, Vietnam welcomed only more than 3.8 million foreign arrivals, a year-on-year decrease of 73.8%, Zing News reported.
In 2019, Vietnam welcomed 18 million foreign visitors (representing an increase of 22 percent compared to 2018); the number of domestic visitors reached 85 million (1.3 times higher than that of 2016). The total tourism revenue stood at US$ 35 billion which contributed 9.2% to GDP.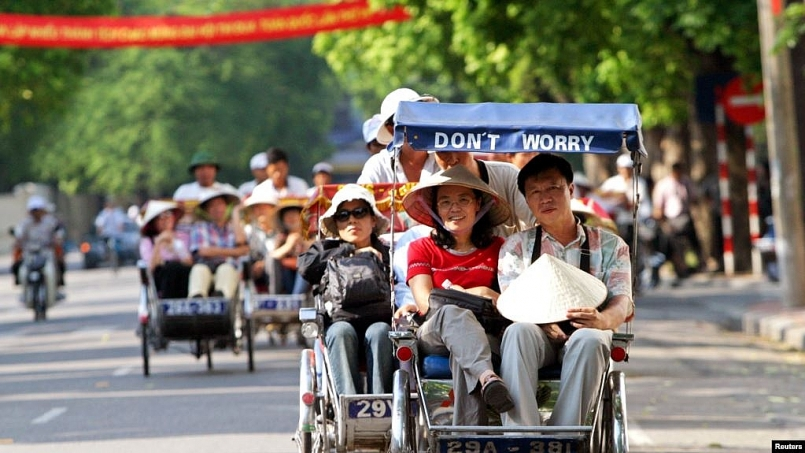 Photo: HanoiTimes
In a National Assembly session last week, Prime Minister Nguyen Xuan Phuc said that the government decided to close the door to foreign arrivals in spite of many disagreements.
"The pandemic is still complicated and many countries in the world have re-imposed lockdowns, social distancing and if we do not stay alert, we can easily make mistakes," the PM said, adding that the country accepted economic damage to protect residents' health.
With the country's COIVD-19 tally now standing at 1,226, 35 coronavirus patients have died as a result of severe chronic diseases and COVID-19 related complications.
Among the positive cases currently receiving treatment, 39 have tested negative for SARS-CoV-2 at least one, while 1,087 have fully recovered from the virus and more than 15,420 people are in quarantine nationwide.
The country has gone the 69th day without any single case of local transmission.