Vietnamese Woman Overcomes Cultural Differences To Be With Malaysian Fiancé
Dong Nhi (27 years old), a Vietnamese worker living in Malaysia, told Zing news that she will remember the traditional vermicelli and fried tofu with shrimp paste most when she marries her lover, who is a Malaysian, and becomes a Muslim. Below is her account of their romantic story.
In November 2021, my fiancé officially proposed to me. As a fan of Vietnamese traditional dishes, I began to think hard about our difference in culinary and culture, because he is a Muslim. Then, I came to the conclusion that I had to choose between my favorite vermicelli and fried tofu with shrimp paste, caramelized porks and eggs, parties with friends, or the hijab.
We have been in a relationship for 3 years, but I never thought too much about marriage. When he asked me to marry him, I understood that I needed to make a thoughtful decision.
The Mutual Understanding Between The Two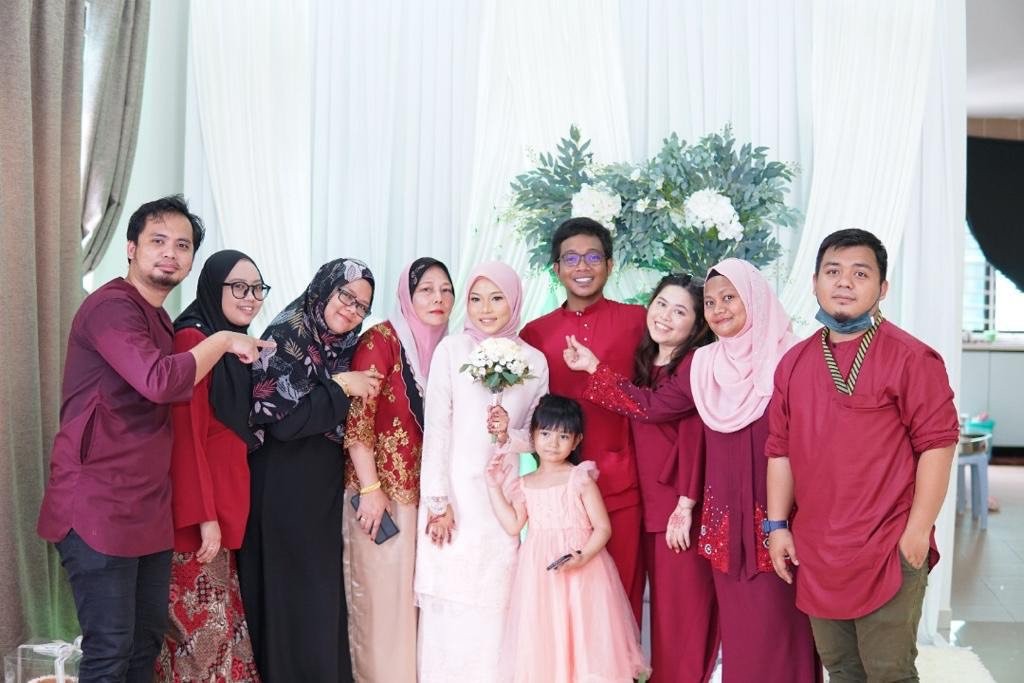 Dong Nhi and her fiance's family. Photo: NVCC
In Malaysia, if I wanted to get married to a Muslim, I would have to follow the classes to learn about Islam and their religion, then get a certification.
The Muslims have their well-known forbidden rules such as no eating porks, no alcohol, everyone has to follow a fasting month called "Ramadan", women have to wear hijab when they go out, etc. In Malaysia, if a Muslim is caught drinking alcohol in public, that person will be arrested, and go to jail.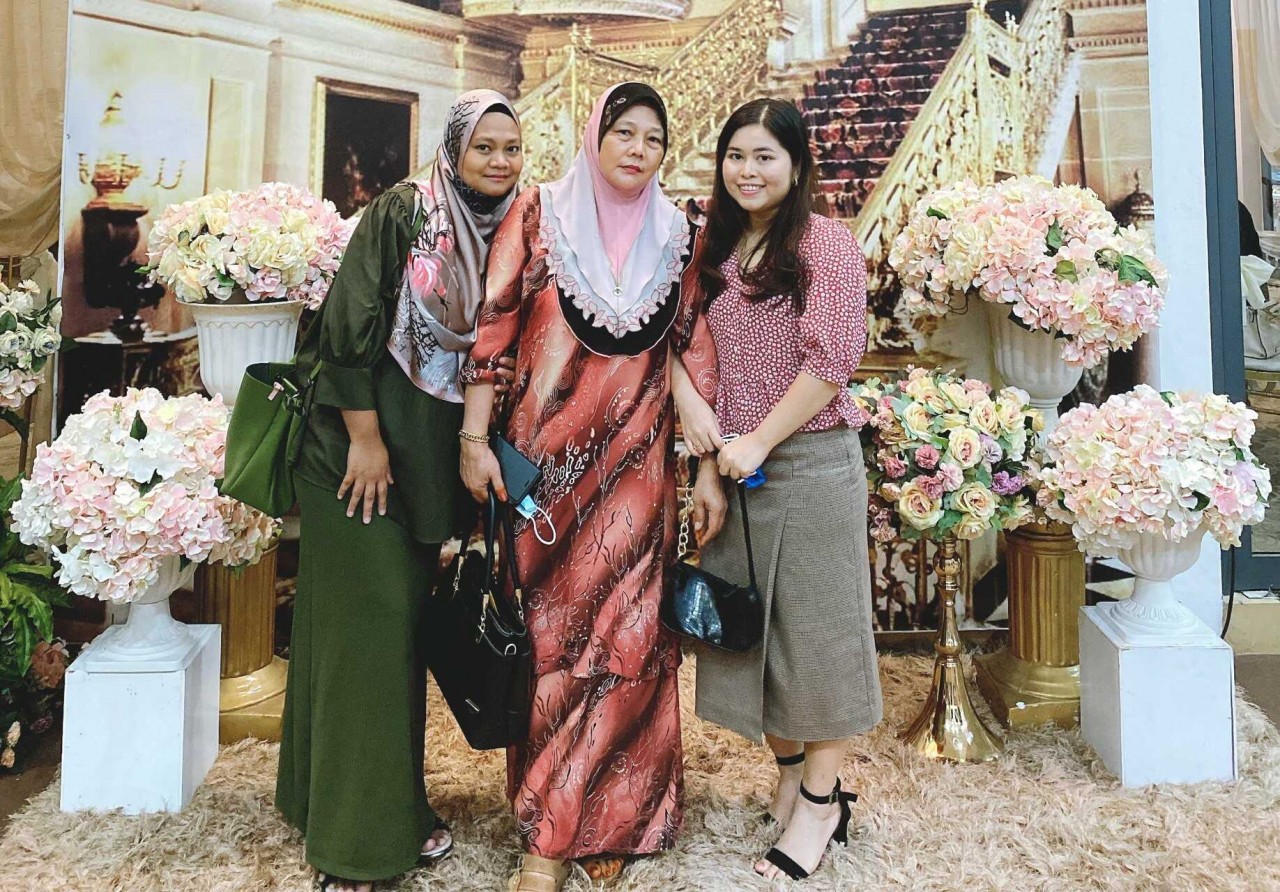 Dong Nhi and her fiance's family. Photo: NVCC
From the moment I started my relationship with him, it was pure love without any worries for the future. Thus, our differences did not bother me much before.
In Vietnam, pork appears in almost every dish, from savory cakes such as Chung cake, Banh Gio, Banh Xeo (Sizzling cake), to soups, stews, braised, fried, and rolled dishes, etc. I can say that I grew up on porks, and it has been a big part of my daily life. Even my number one favorite dish, which is vermicelli and fried tofu with shrimp paste, porks are always present in my meal, including boiled pork meat, Cha Com, and fried spring rolls made from porks.
Besides, I love hanging out with my friends and drinking alcohol. A party can not be completed if there are no beers or wines on the tables.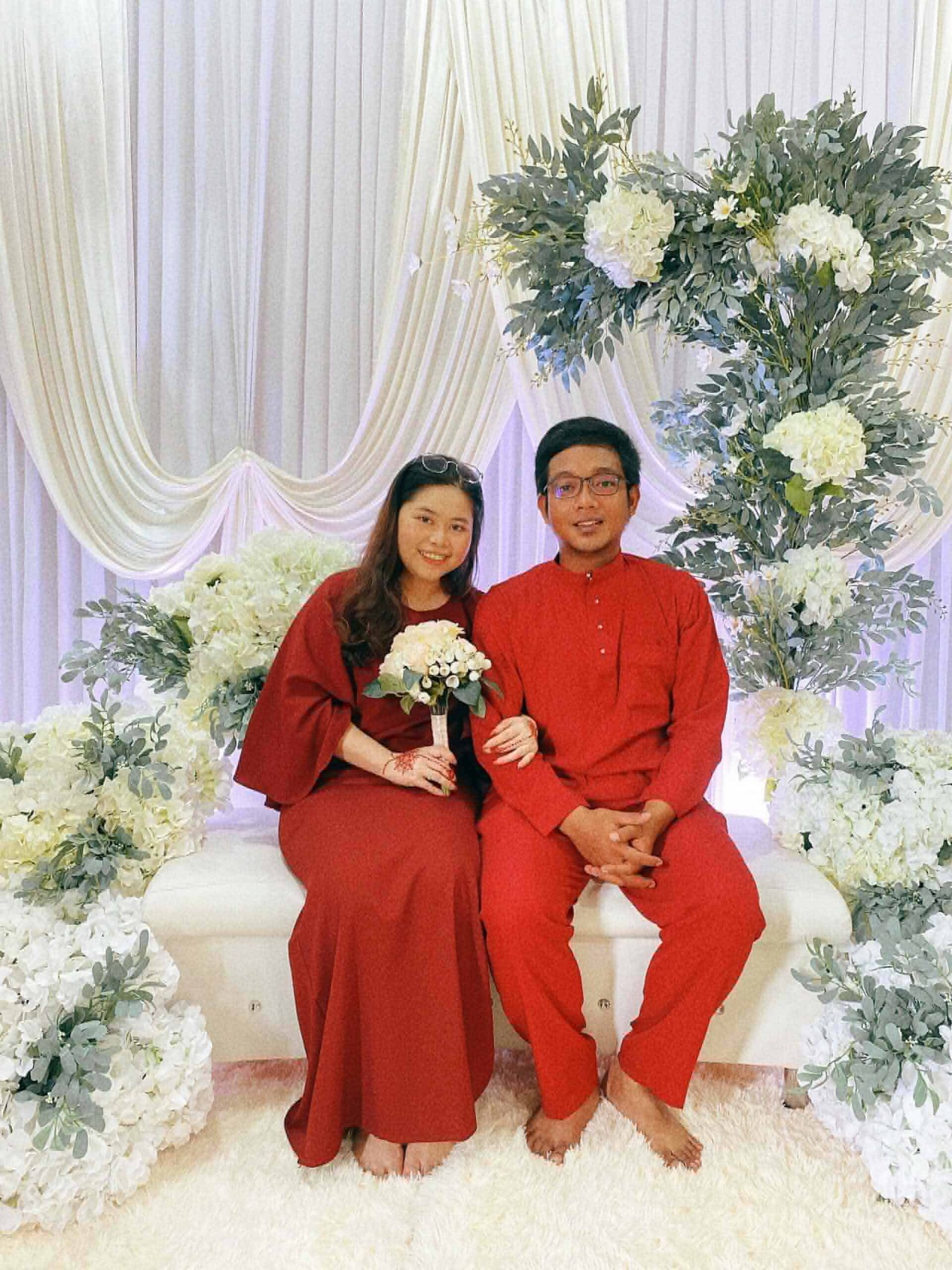 Dong Nhi and her fiance. Photo: NVCC
That is why I found it complicated to give up the things that have been with me for too long, and it became a hard decision.
But my fiancé and his family's warmth and understanding made me feel like I needed to take my responsibility to consider everything carefully and have sympathy for them.
Even before the proposal, my fiancé's mother wanted me to stay when I finished my job and prepared to come back to Vietnam. She said she would not ask me to fully follow all the rules, except for the strict ones. She even told me that I did not have to wear a hijab if I got married to him.
My fiancé is a nice and caring person, and we have so many things in common, which I can not ask for more.
I decided to challenge myself by signing up for classes to learn more about Islam religion. I also eliminated my takes on porks and alcohol. Giving up what have been important parts of my life is incredibly hard to do, but it is not as hard as giving up him and his family, who are willing to change their tradition to accept me into their home.
Improvising Vietnamese Traditional Food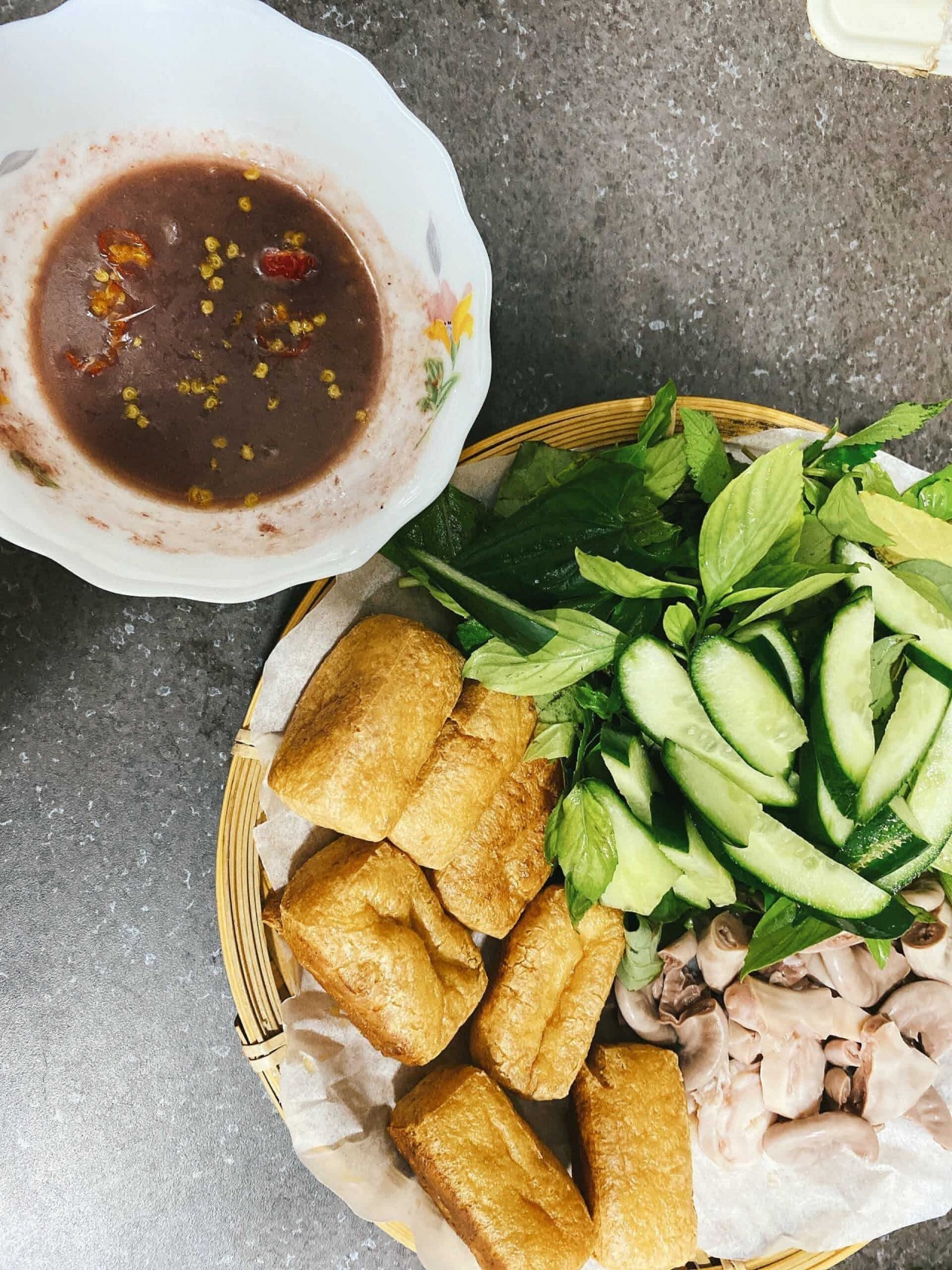 Dong Nhi's improvised vermicelli and dried tofu with shrimp paste. Photo: NVCC
As a person who has a passion for all Vietnamese traditional dishes and can cook well, I can always cook my own favorite plates during three years in Malaysia, from vermicelli and fried tofu with shrimp paste to Cha Gio, spring rolls, or Com Tam (steamed broken rice).
I also make the food without using porks for my boyfriend to try my hometown's culinary. I thought about improvising other food to get used to having meals without porks but can still satisfy my cravings for Vietnamese traditional dishes.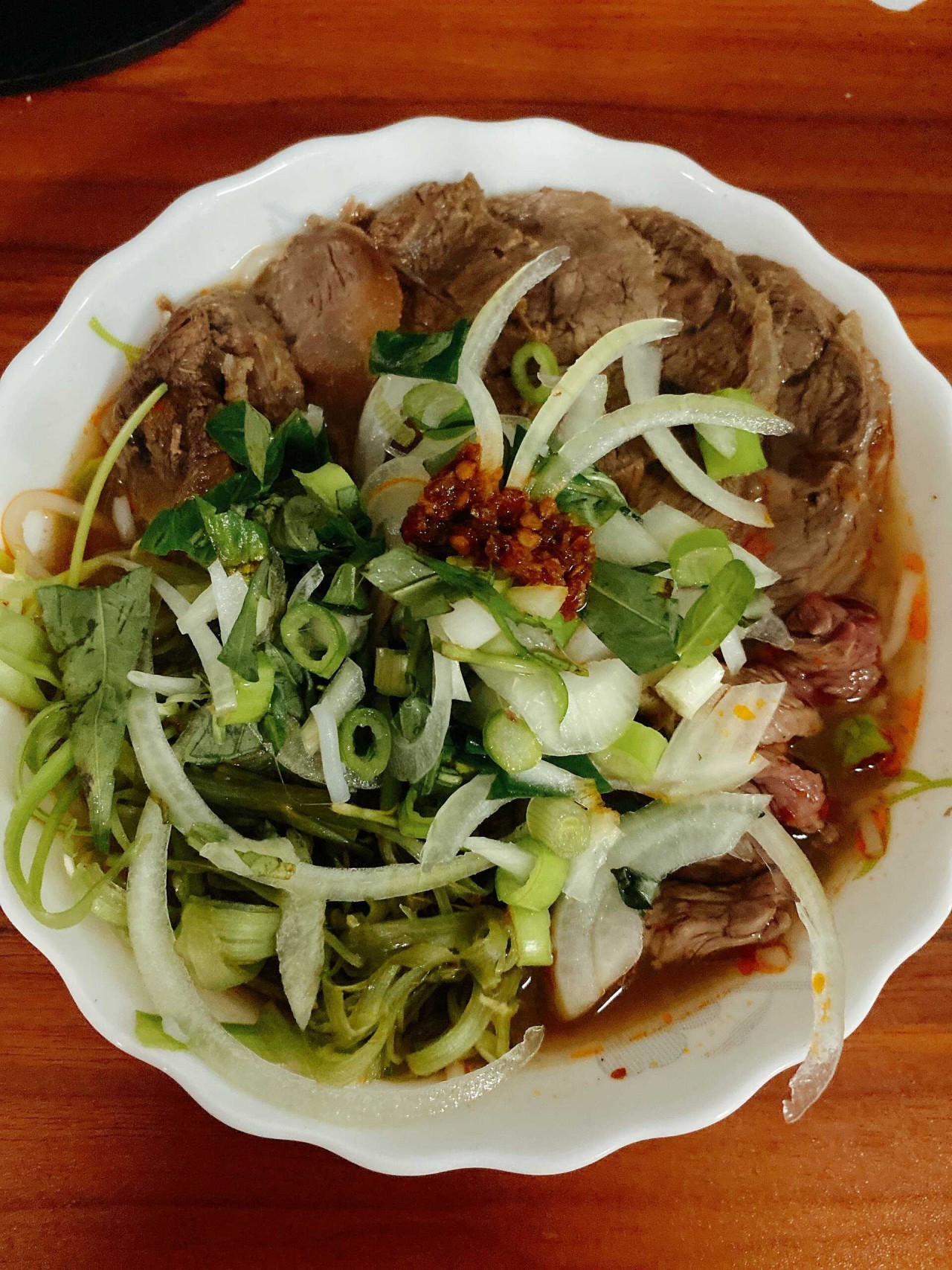 Photo: NVCC
For example, when I cook vermicelli and fried tofu with shrimp taste, I change porks to beef meat, and Cha Com, fried spring rolls to fish and beef balls, etc. Even though they are a little bit different, the dish still looks fantastic, because the main ingredients (vermicelli, tofu, shrimp paste, and vegetables) are still the stars.
Or when I make Cha Gio, I will use minced beef or chicken instead of porks. The chicken meat is soft while the beef is tougher, and it creates a chewy texture when I mix them together, just like the pork meat itself.
With steamed broken rice, I replace pork meat with lamb or chicken and eat the dish with fish sauce.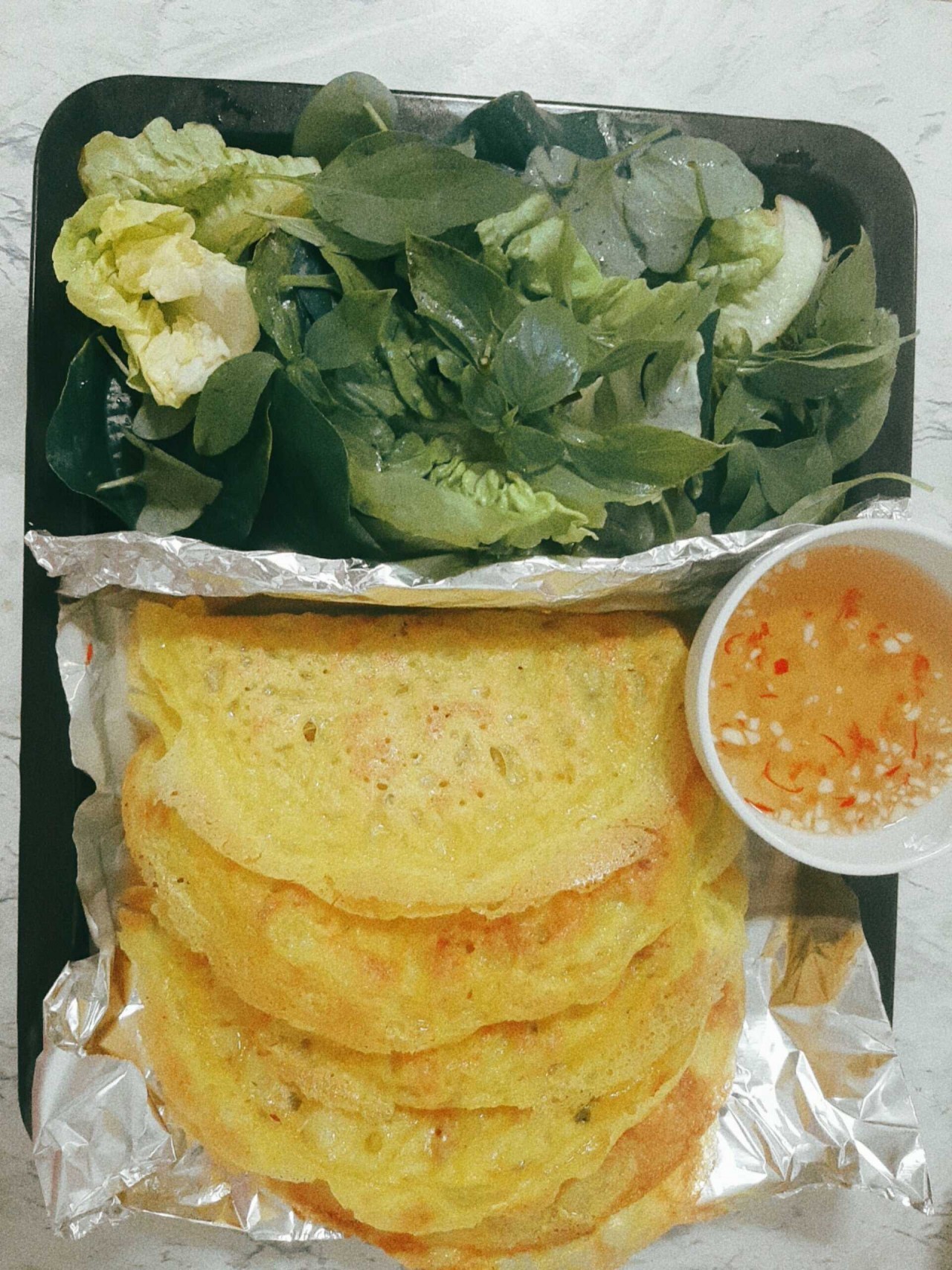 Dong Nhi's improvised sizzling cakes. Photo: NVCC
It was lucky that my fiancé enjoyed all the dishes I cooked, and I feel like we have the same taste in culinary, which means I will not have to worry about "fighting" with him on this. Sometimes, he even asked me to cook Vietnamese food for him, the most recommended dish was fried chicken with fish sauce.
When I first came to Malaysia, I did not like the food here since they cooked it too dry and there were not many vegetables. But now, I have a "collection" of the best dishes such as Laksa, asi Karang, etc.
Vermicelli with shrimp paste and Cha Ca (grilled chopped fish) will always be the special and meaningful Vietnamese dishes in my heart that will remind me of my hometown.