Vietnam's 5G services race heats up as major mobile carriers launch trials
Vietnam has become one of the first countries in the world to roll out 5G services after all three major mobile carriers announced trials of commercial 5G services with the final months of 2020.
Off to a good start
Within the final months of 2020, all three major mobile carriers in Vietnam announced trials of commercial 5G services, placing Vietnam as one of the first countries in the world to roll out the latest generation of wireless technology, an advance expected to provide a strong boost to the digital economy, Nhandan reported.
More importantly, unlike previous technologies most of which had to be imported, Vietnam has gradually mastered and is now capable of producing 5G equipment, a strategically important step in Vietnam's development of information and communications technology.
State-owned Vinaphone became the first to conduct 5G commercial tests in both Ho Chi Minh City and Hanoi.
In Hanoi, VnExpress reporters using 5G devices were able to reach download speeds of 721 megabit per second (Mbps), or 10 times higher than 4G speeds. In HCMC, it reached 1,000 Mbps, with downloading a 1.16 gigabyte (GB) app taking around 34 seconds.
A person holds a smartphone displaying 5G speed test in Hanoi on November 30, 2020. Photo by VnExpress/Luu Quy.
Vinaphone also unveiled its 5G routers developed in partnership with Finland's Nokia. The device collects 5G waves and broadcasts it as wifi signals, enabling Internet use in households without the need for fiber-optic cables.
Military-run Viettel commercially tested its 5G broadcast in Hanoi on November 30, achieving 10 times the download speeds of 4G when the user is in one place and five times when travelling in a vehicle.
Viettel has put up 100 base stations in the city's three downtown districts, and users with 5G devices can start experiencing the technology without the need to change their sim cards.
Of the 100 stations, it produced 15 in-house and bought the rest from Sweden's Ericsson. The company plans to expand to Da Nang and HCMC soon.
The road to 5G - a key for Vietnam in Industry 4.0
As part of plans to catch up with developed economies, Vietnam is looking to embrace Industry 4.0, Vietnam News reported.
Party General Secretary, President Nguyen Phu Trong last year signed Resolution 52-NQ/TW on behalf of the Politburo outlining guidelines and policies to actively participate in the Fourth Industrial Revolution.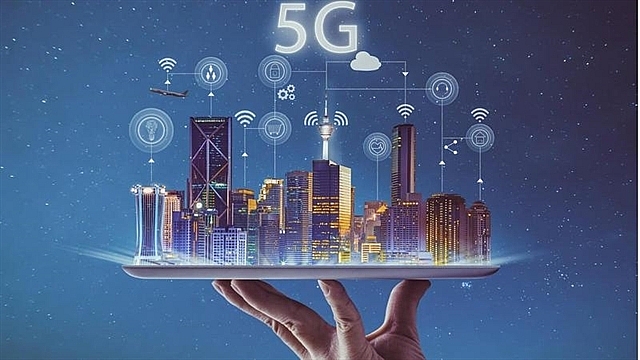 The number of 5G subscribers in Việt Nam is expected to reach 6.3 million by 2025. — Photo vietnamplus.vn
In the resolution, the Politburo set a target of affordable nationwide 5G network coverage by 2030. To realise this ambitious vision, the Government is planning to test fifth-generation mobile networks in major urban centres such as Hanoi and HCM City.
The 5G race is heating up globally. Ten countries had commercialised 5G as of September last year, including S Korea, Japan, China, the US, Australia, the UK, Spain, Sweden, Norway and Russia.
To broadcast 5G networks commercially in 2021 will be difficult, but with the technology it could open up new opportunities and create business operation models that could change the economy, helping Vietnam break out to become a strong tech country. The Government and relevant ministries, localities and telecommunications firms are making efforts to concentrate their resources to reach the target.
Long way ahead with difficulties and opportunities
Although there have been proactive steps in deploying a 5G network, analysts said the road ahead for Vietnamese carriers was full of challenges and opportunities.
According to Vietnam News, the number of 5G subscribers in Vietnam is expected to reach 6.3 million by 2025, according to a 5G development report published by Cisco in October.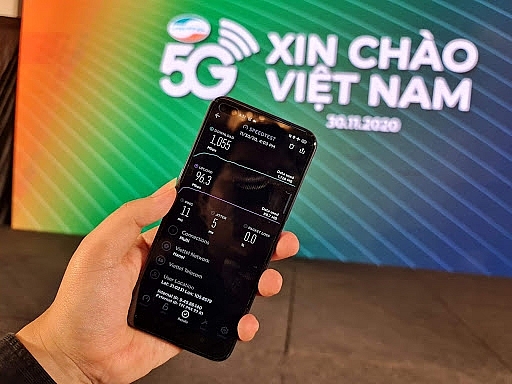 Photo: Hanoi Times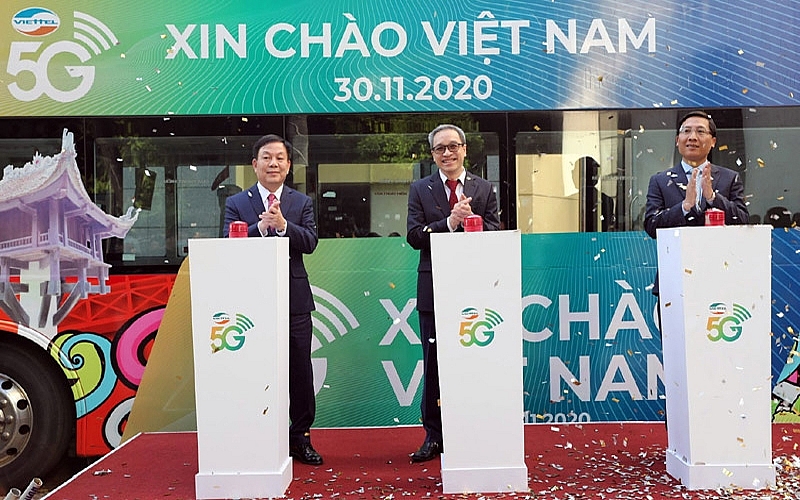 Viettel officially launched the commercial 5G pilot in Hanoi on November 30. Photo: Kinhtedothi.vn
By deploying 5G services, Vietnamese telcos could raise their revenue by up to US$300 million each year from 2025, it noted.
However, Vietnamese mobile service providers would have to invest $1.5-2.5 billion in infrastructure development from 2020-25 to launch and operate 5G services, the report said.
Cisco suggested Vietnam and Southeast Asian countries needed to address the release of a slow frequency spectrum for 5G services while carriers needed to introduce 5G services with appropriate prices to encourage users to move to higher speeds.
Le Van Thanh, technology director of Dell EMC Vietnam, emphasised that the country had advantages with a population of a hundred million people, and the rate of smart devices connected to the internet was high compared to the global average.
The Government has also promoted 5G development with the Ministry of Information and Communications providing bandwidth for testing last year, he said. If it succeeds, Vietnam would be one of the first countries in the world to deploy 5G, he said.
However, Thanh also said the country would face the challenge of a large number of users still using old devices operating on 2G and 3G.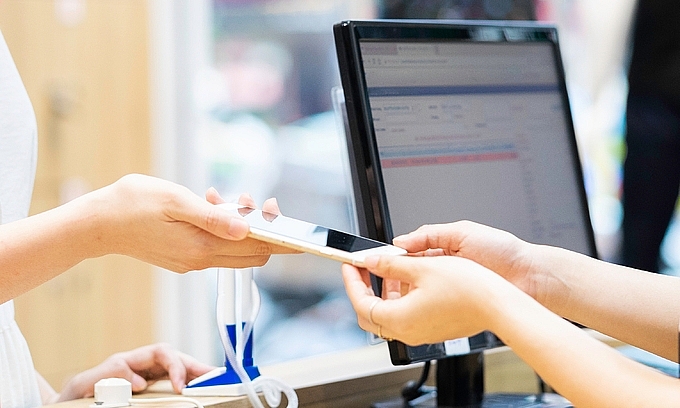 A woman uses smartphone to pay the bill in a supermarket in Hanoi, 2019. Photo by Shutterstock/SunnyVMD.
5G technology requires new devices. In addition, information technology infrastructure used by most enterprises was dated. In order to be ready for 5G technology, businesses must modernise their infrastructure, Thanh noted.
Regarding this issue, Le Dang Dung, chairman cum acting general director of Viettel, said when 5G technology started to boom, Viettel would need its own 5G equipment. Therefore, the group must find a way to successfully develop 5G technology, he said.
More importantly, all 5G hardware and software products would be researched and produced by Viettel in Việt Nam to ensure information security, Dũng said.
Determining the production of 5G chipsets was extremely difficult and expensive, Deputy Minister of Information and Communications Phan Tam said, adding that the ministry wanted to form a community of businesses and experts to share experiences of 5G chipset production in Vietnam in the near future.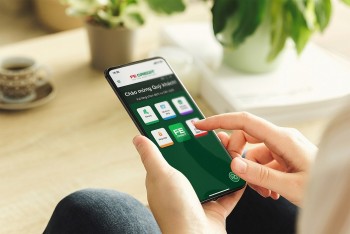 Economy
Besides official loan applications that operate openly and transparently, there have been many lending apps that turned out to be a form of black credit with cut-throat interest rates, which have unintended consequences and threaten social security.