International Defense Industry Exhibition 2023
Viettel Group Expands Global Partnership with Poland's Largest Technology Group
At the International Defense Industry Exhibition (MSPO) held from September 5-8, 2023, Viettel High Tech, the R&D division of Viettel Group announced a strategic signing with WB Group – Poland's largest technology group.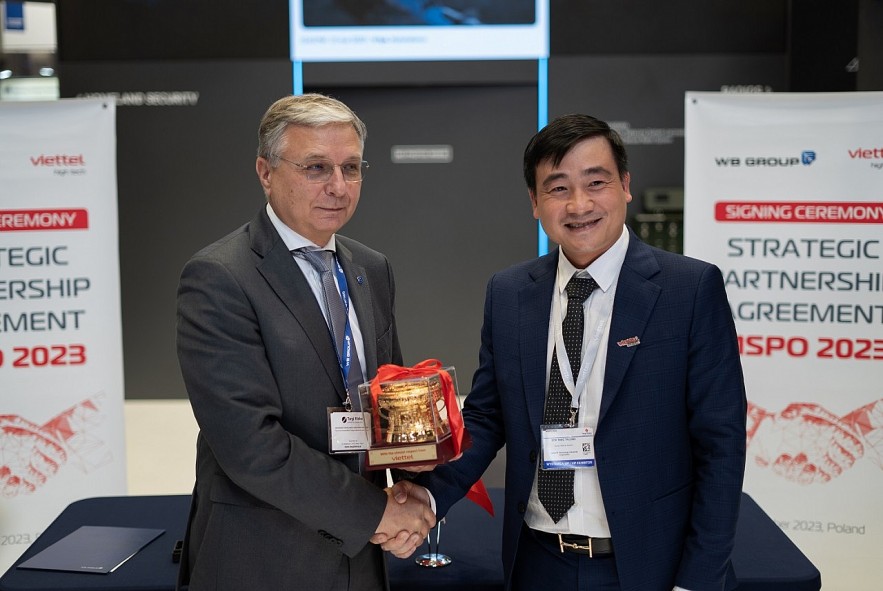 New cooperation opens up doors for the two groups to explore business opportunities in the global market.
This partnership aims to help the two leading groups of Vietnam and Poland leverage mutual strengths and explore business opportunities in the global markets.
Under the cooperation, Viettel High Tech will play a pivotal role in promoting WB Group's cutting-edge products across Vietnam, Southeast Asia, and South Asia. These regions have become strongholds for Viettel, and the company has firmly established its brand in the field. In return, WB Electronics, a subsidiary of WB Group, will serve as Viettel High Tech's gateway for business expansion in Poland, Europe, and the global high-tech equipment supply chain.
The collaboration between Viettel High Tech and WB Group is geared towards fostering a synergistic ecosystem of products, enabling the promotion of each other's offerings in diverse potential markets and distribution channels.
Viettel, with its extensive expertise in research, design, production, and distribution of leading technology solutions, will further strengthen its operations in Southeast Asia and South Asia. Having already achieved remarkable success in 11 countries, Viettel is well-positioned to leverage its credibility and expand its presence even further. Meanwhile, WB Group holds a leading position in the Polish high-tech market, providing the most technologically advanced military systems in the global market.
International delegations show interest in 60 high-tech defense products brought to MSPO by Viettel.
Nguyen Vu Ha, General Director of Viettel High Tech, emphasized that the company's global expansion strategy revolves around partnerships, with WB Group emerging as an ideal collaborator due to its extensive global reach, established executive relationships, and robust ecosystem. He said, "WB Group's network will also introduce Viettel High Tech to a diverse global ecosystem, facilitating collaborations with a variety of partners".
At MSPO 2023, Viettel presents a range of military products across various technological generations, on par with major global players, in diverse fields, such as communications, electronic warfare, radar, optoelectronics, simulation models, UAVs, private networks for the military, and other defense products. With 60 products on display, Viettel aims to demonstrate its comprehensive research and production capabilities. The company's participation in MSPO 2023 is driven by the goal of expanding business opportunities, fostering multinational partnerships, and promoting Vietnam's defense industry on the global stage.
For many years, Viettel has participated in a series of international defense exhibitions, with each participation bringing innovation and companionship with the world, such as Army 2018-2022 (Russia), INDO Defense 2018 (Indonesia), Vietnam Defence (2022)... MSPO marks the first time a Vietnamese enterprise has participated and showcased its products and innovations at MSPO, highlighting the potential business development opportunities for Viettel in the European defense industry sector.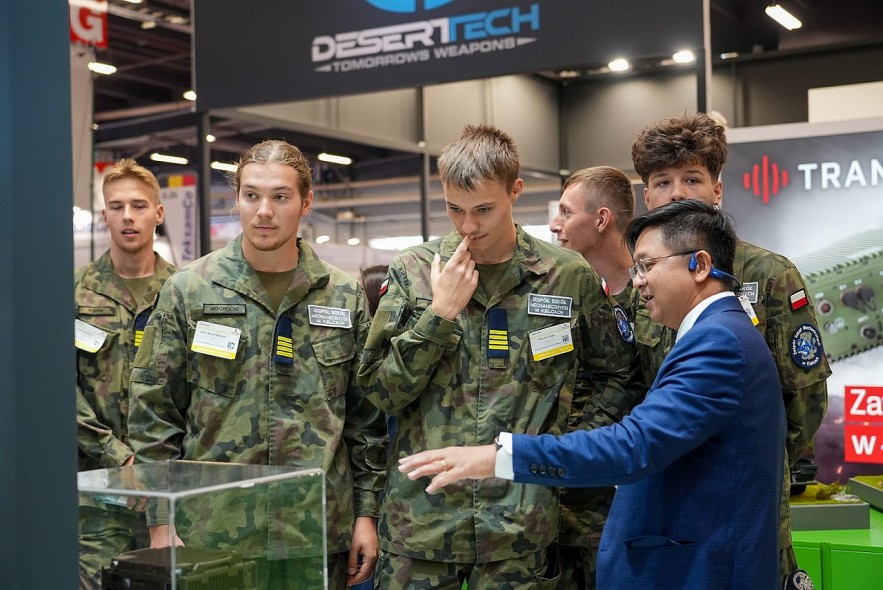 International guests want to know more about Made-in-Vietnam products.
About WB Group
WB Group holds a prominent position in the defense industry in Poland. It supplies advanced solutions to international armed forces, specializing in observation and reconnaissance systems, communication tools, battlefield guidance, and management systems. The group's global reach extends to Poland, Europe, and the American markets. As the flagship company of WB Group, WB Electronics boasts a leading position in the high-tech sector.
About Viettel
Viettel Group, the largest brand in Vietnam, serves over 130 million customers worldwide across Asia, Africa, and America. The defense industry has become one of Viettel's core focus areas, with Viettel High Tech leading the charge. The division has successfully conducted cutting-edge research, development, and production of modern military equipment, weapons, and technical apparatus urgently required in the industry, including next-generation weapons. Viettel's products have already made significant inroads into Southeast Asian countries. They are now promoting the export of "Made in Vietnam" products to the global market.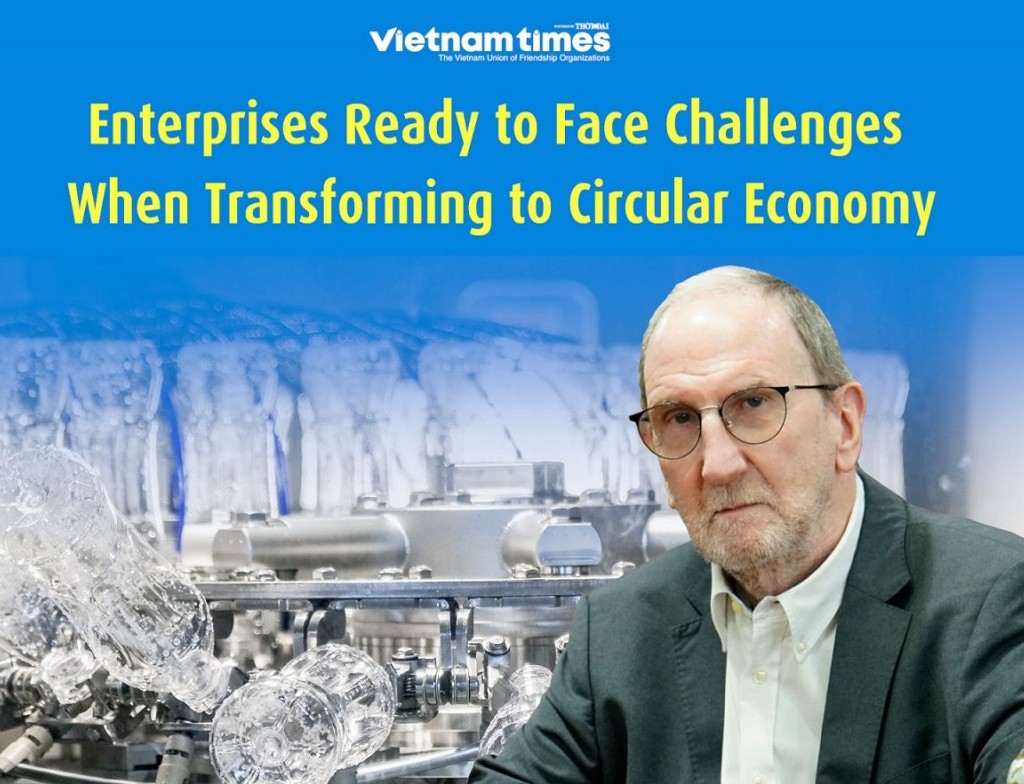 Economy
The transformation to a circular economy is a major development trend in many countries throughout the world, including Vietnam, with several environmental, economic, and social benefits. However, experts argue that, in addition to positive characteristics, the transition to a circular economy in Vietnam faces many obstacles for management agencies and the business community.
September 29, 2023 | 11:09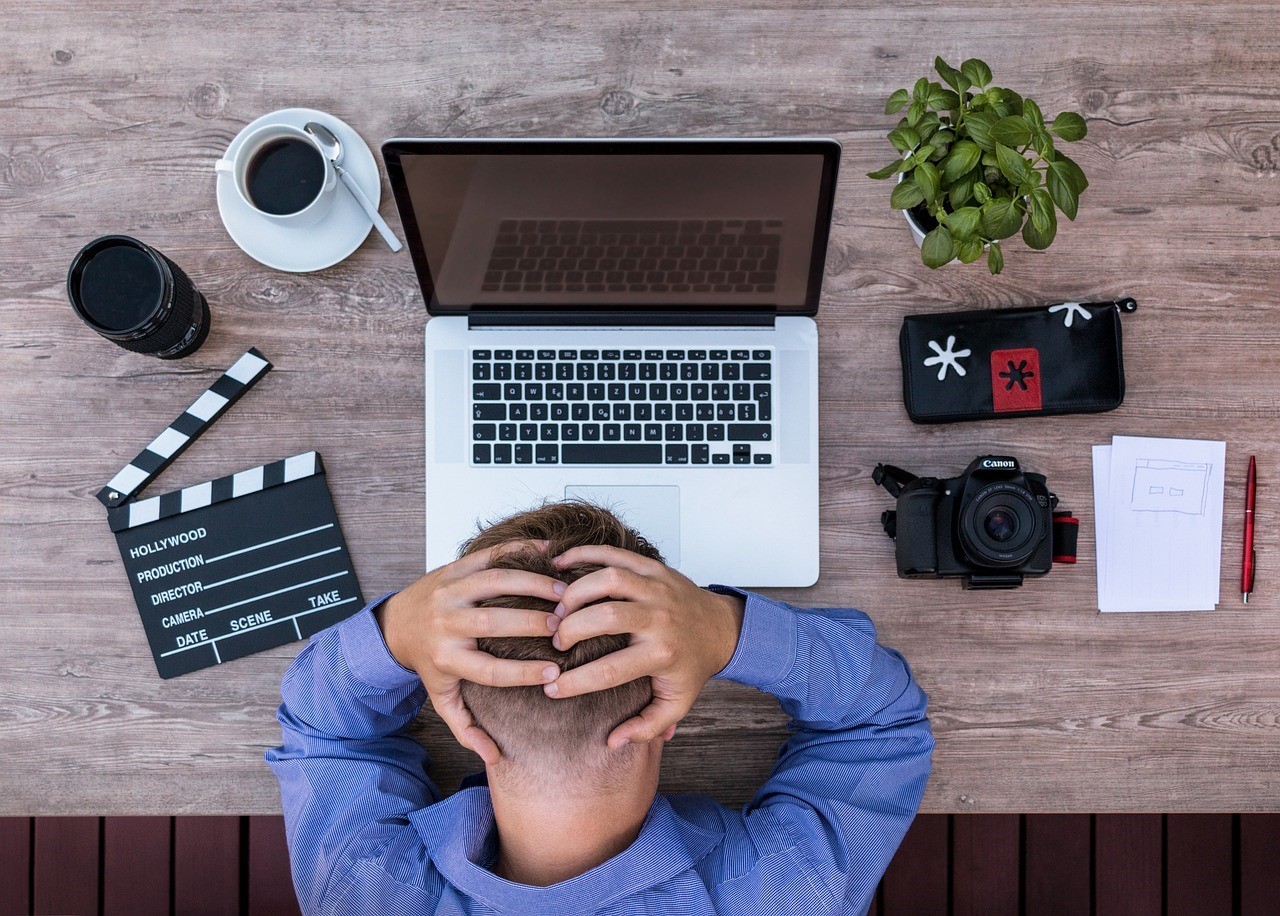 Economy
As the dust begins to settle on the monumental impact of Artificial Intelligence (AI) in the finance and media world, growing skepticism and mountain calls for regulation have got the creators of multiple AI platforms on the backfoot.
September 29, 2023 | 11:04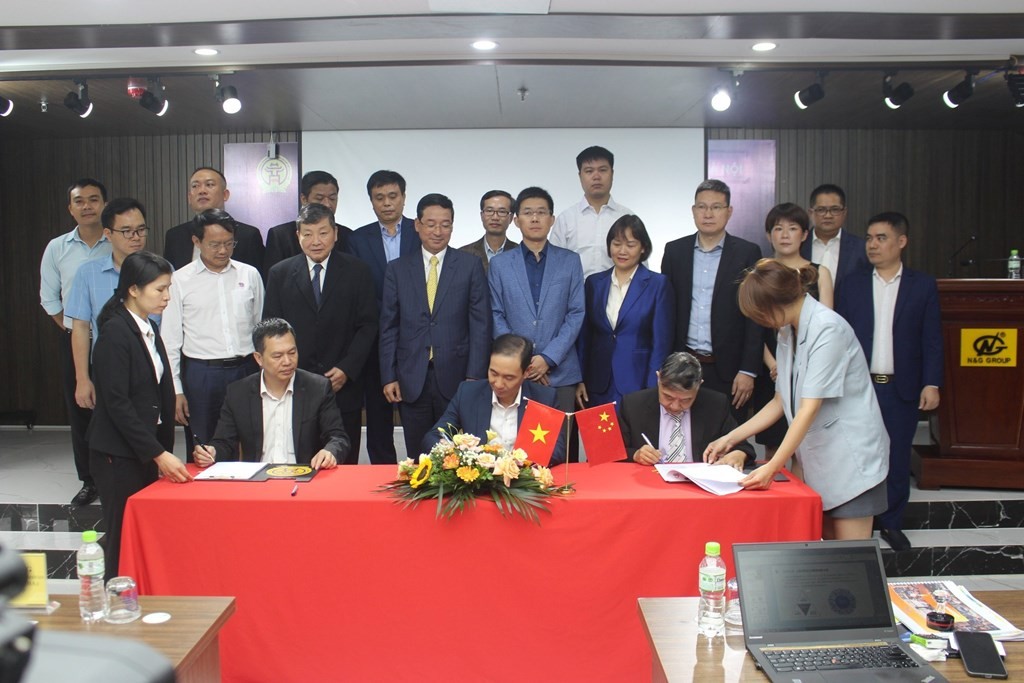 Economy
Enterprises from both Hanoi, Shanghai sides will immediately deploy investment and production preparation procedures in 2024 to soon turn the agreement into practical effect, bringing efficiency to the two sides.
September 28, 2023 | 20:19