Vietnam's Diplomat Meets John McAuliff, A Close Friend of Vietnam
Ambassador Dang Hoang Giang, Head of Vietnam's permanent delegation to UN, received John McAuliff, a longtime friend of Vietnam in New York on Friday.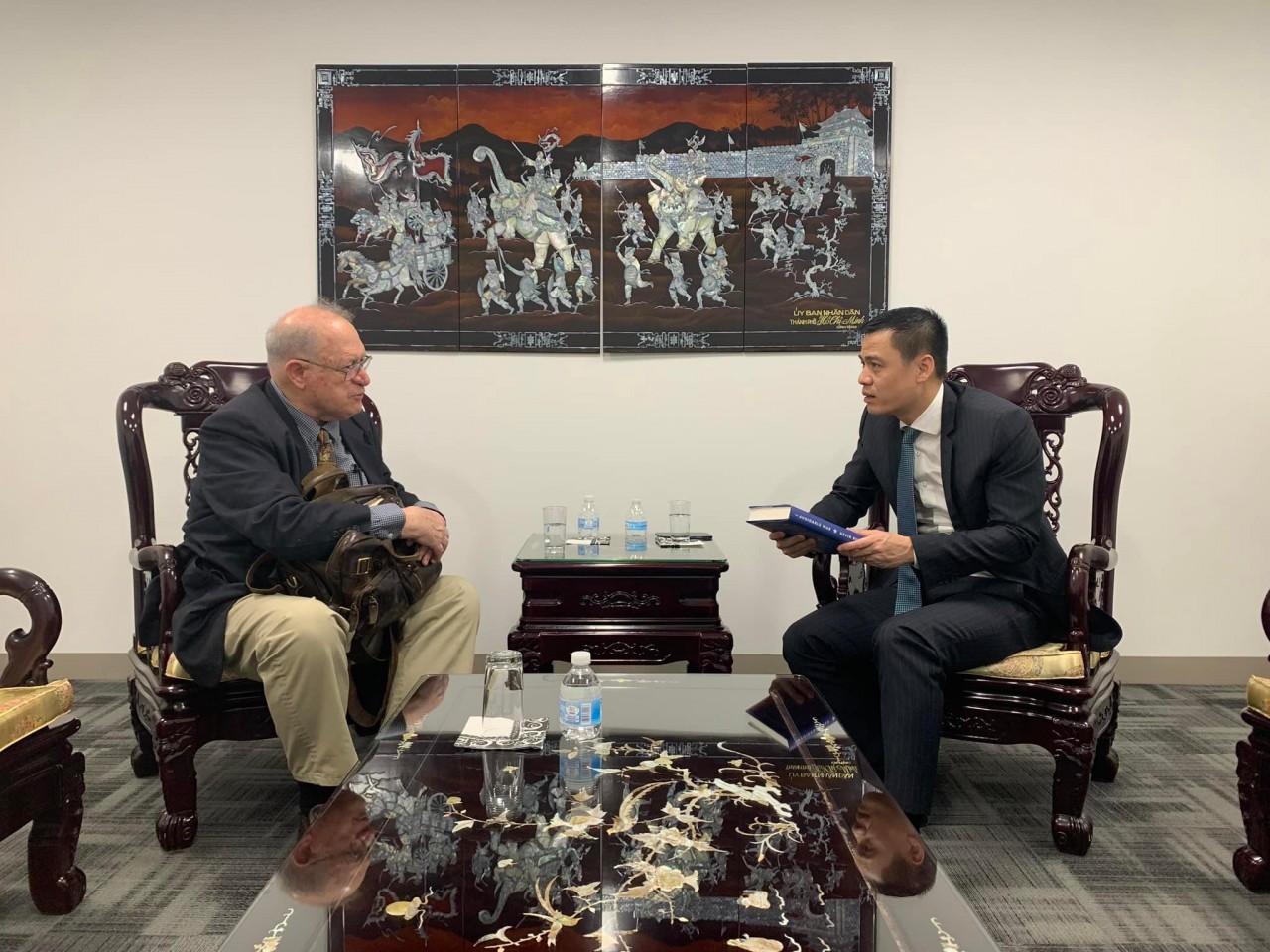 Ambassador Dang Hoang Giang (R), head of Vietnam's permanent delegation to UN, receives John McAuliff, a close friend of Vietnam's delegation to the UN on April 1, 2022.
John McAuliff was pleased to meet Ambassador Dang Hoang Giang back to the Vietnam's permanent delegation to UN in a new position and thanked the ambassador for his affection for the longtime American friends in Vietnam.
At the meeting, the two sides discussed ways to promote people-to-people diplomacy, according to VOV.
McAuliff briefed about recent people-to-people diplomacy activities that he himself and the Fund for Reconciliation and Development have implemented and plans to connect and strengthen exchanges between individuals and NGOs of the US and Vietnam.
He praised Vietnam's achievements in multilateral foreign affairs, saying he's ready to continue to participate in the upcoming activities of Vietnam's UN delegation.
Ambassador Giang acknowledged McAuliff's enthusiastic opinions on international issues at the UN forums, and hoped that he would continue to work with Vietnam's UN delegation and other agencies to enhance mutual understanding between the two peoples.
Ambassador Giang suggested activities to celebrate the 45th anniversary of Vietnam's accession to the United Nations (9/1977 - 9/2022) and the 50th anniversary of the Paris Peace Accords, officially called the Agreement on Ending the War and Restoring Peace in Vietnam.
John McAuliff was born in 1942 and has had a close relationship with the Vietnamese delegation to the UN in New York since the establishment of two Vietnam Observer Delegations to the UN in 1975.
He was active in the movement of the American people to oppose the war in Vietnam since the late 1960s and mobilized public support to the signing of the Paris Agreement.
Since 1975, he set up and has operated the non-governmental organization Fund for Reconciliation and Development (FFRD) for academic exchanges and philanthropic activities to promote the normalization of Vietnam - US relations.
The organization hosted dozens of academic, cultural, and people-to-people exchanges between Vietnam and the US, and actively mobilized the US government to normalize relations with Vietnam and Cuba.
His work led to regular meetings with State Department and national security officials. But because of his early choices, he never qualified for a security clearance to work for the government.
"But for Vietnam, I would have been on another side of the table," McAuliff said. "I could have gone from the Peace Corps into government, but because I felt so strongly about the war, I chose the path outside government."
He said he has no regrets.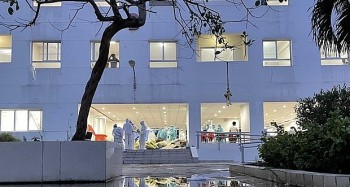 National
Vietnam News Today (Aug. 16): More than 251 million doses of Covid-19 vaccines administered in Vietnam; HCM City ready to reactivate Covid-19 treatment hospitals; Vietnam Airlines opens ticket sales for upcoming Tet Holiday; Demand for logistics real estate increases sharply: Savills Vietnam.