Vietnam, Slovakia Seeks Ways to Forge Economic Ties
Slovakians want to partner with Vietnam's Vinfast corporation.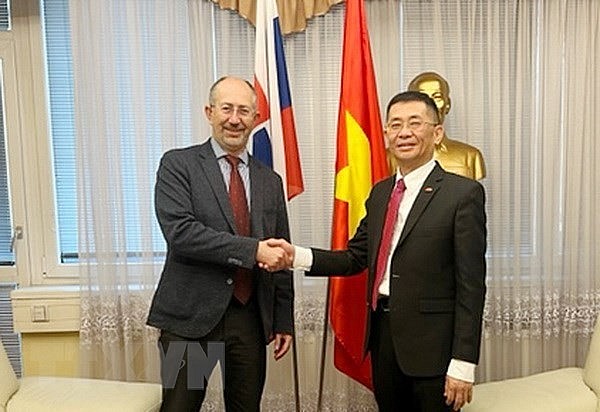 Vietnamese Ambassador to Slovakia Nguyen Tuan (R) and Chairman of the Slovak National Council's Economic Affairs Committee Peter Kremsky. Photo: VNA
Vietnamese Ambassador to Slovakia Nguyen Tuan and a delegation of the Slovak National Council, led by Chairman of its Economic Affairs Committee Peter Kremsky, discussed economic cooperation between the two countries during their meeting on April 1.
Tuan noted his hope that the Slovak parliament, government, and competent agencies will support cooperation between the countries and called on the Slovak National Council to soon ratify the EU-Vietnam Investment Protection Agreement (EVIPA).
Kremsky, for his part, said Vietnam holds an important role in the region and has strength in natural and human resources, stressing that the Slovakia-Vietnam relations have yet to match their potential.
Briefing the ambassador on Slovakia's consulting, construction and operation experience in thermal power, hydroelectricity, and nuclear power, Kremsky affirmed that his country wants to cooperate with Vietnam in these sectors and welcomes Vietnamese investors.
Due to the impact of the current conflict in Ukraine, Slovakia is looking for alternative energy sources to reduce its reliance on Russian energy sources, he continued.
The senior Slovak MP also spoke of the possibility of developing electric vehicle market in Europe, following a recent decision by Vietnamese carmaker VinFast to pour US$4 billion into a factory in the United States.
VinFast may consider choosing Slovakia as the next investment destination as the country is an automobile manufacturing hub in Europe that hosts major brands like Volkswagen and KIA, he said.
Kremsky pledged to work closely with relevant Slovak agencies to support Vietnamese businesses if they decide to choose Slovakia as a destination./.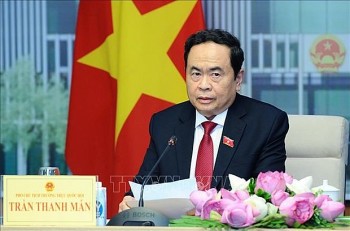 National
China's National People's Congress stands ready to work with Vietnam's National Assembly to play a positive role in carrying forward traditional friendship, enhancing political mutual trust, deepening practical cooperation, properly managing differences, and enhancing people-to-people ties