Vietnam's GDP will steadily be growing at 3.1% this year, according to the ASEAN+3 Macroeconomic Research Office (AMRO). The source also optimistic about the overall well being of the economy by forecasting it will rebound to 7% growth the next year 2021.
AMRO is a macroeconomic surveillance organization that covers ASEAN region plus China, South Korea, and Japan.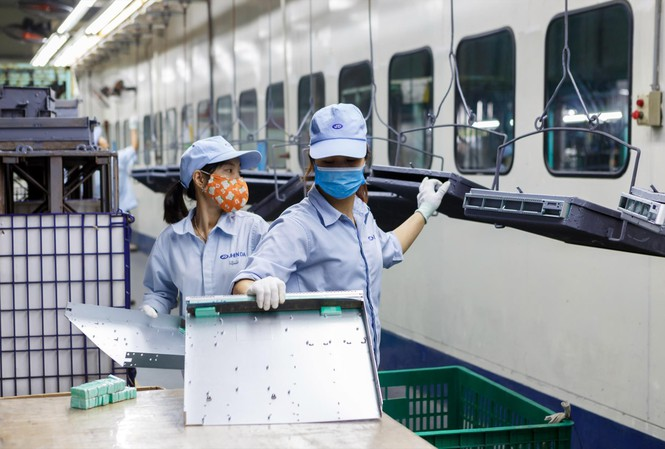 Lao động trong lĩnh vực chế biến chế tạo (source: CNN)
Hoe Ee Khor, the chief economist at AMRO praised Vietnam for the country's efforts to handle the pandemic. He also said that even though the forecast did not take the recent Covid-19 resurgence in Danang into consideration. However, the office remains positive about Vietnam's outlook, taking into account our 100-day streak without any new Covid-19 cases.
"But we will have to wait and see the future developments of the recent outbreak in Da Nang." Said Hoe Ee Khor.
The forecast also ranks Vietnam as the number one in terms of GDP growth in the area, followed by China (2.3), Brunei (1.6), Myanmar (1.1), and Laos (0.5). Other countries are deemed negatively growth for the year 2020.
Vietnam's structural economy is different from countries like Thailand, set to suffer a contraction of 7.8% this year, for which the latter's two main driving forces of tourism and auto industry have been badly hit by the pandemic.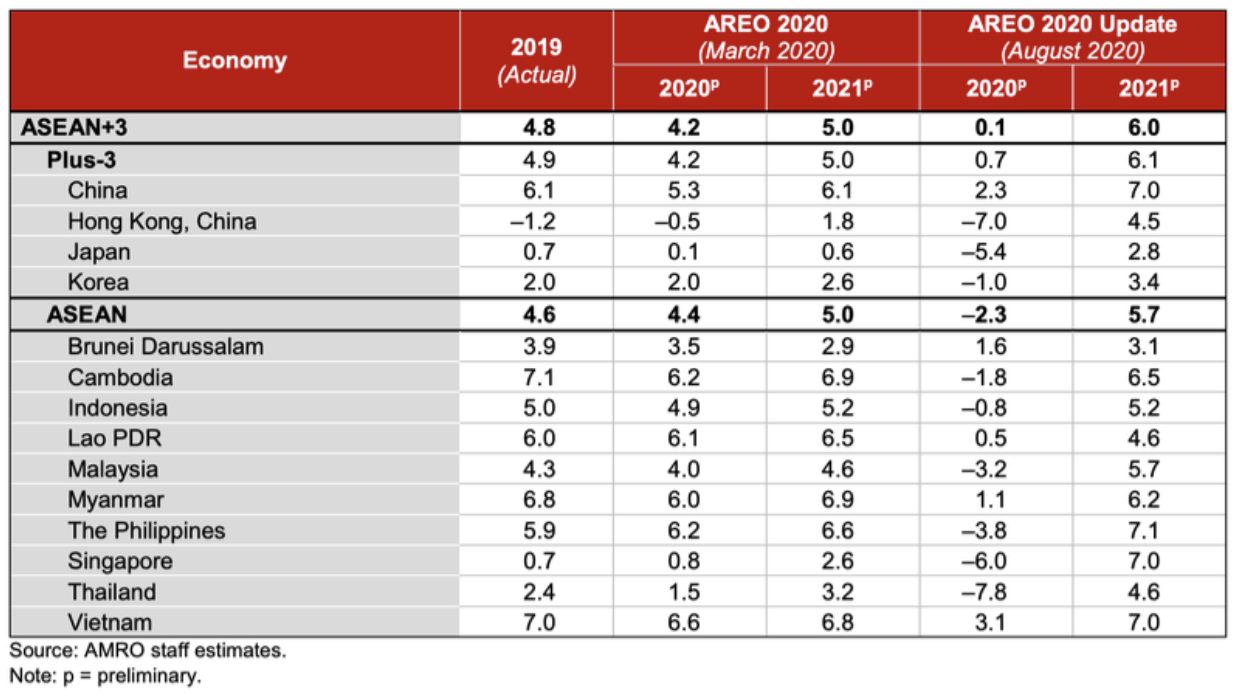 AMRO GDP forecast for 2020 and 2021 (source: CNN)
According to Khor, some major industries in Vietnam, including electronics production and textile are less affected by the pandemic. Additionally, the country continues to receive a large amount of foreign direct investment and is among major beneficiaries of a shift in investment capital from China.
This prediction is aligned with Vietnamese economists' opinions, which also expected the GDP growth around 3 - 4% mark.
At the end of July, the World Bank had forecast Vietnam's GDP to grow by 2.8 percent this year, the fifth-fastest rate in the world.
William Nguyen