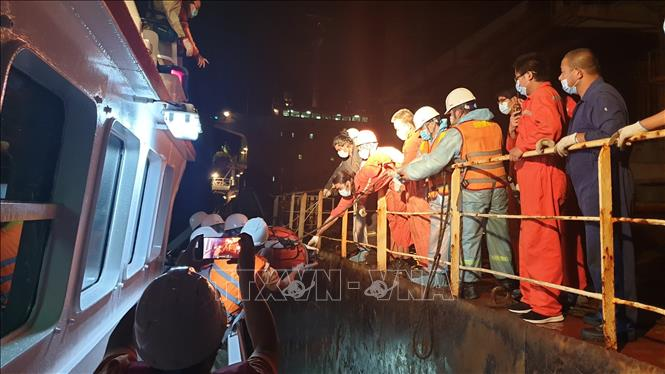 Photo: VNA
As reported by Baotintuc, at 11:30 a.m. on November 10, the Vietnam Maritime Search and Rescue Coordination Center received information that a Chinese mechanic, 38, working on the vessel JIAN HUI en route from Malaysia to China was seriously injured, unconscious, and showed signs of cerebral hemorrhage. The vessel's caption asked the center for help to bring this crew member to Nha Trang for an emergency.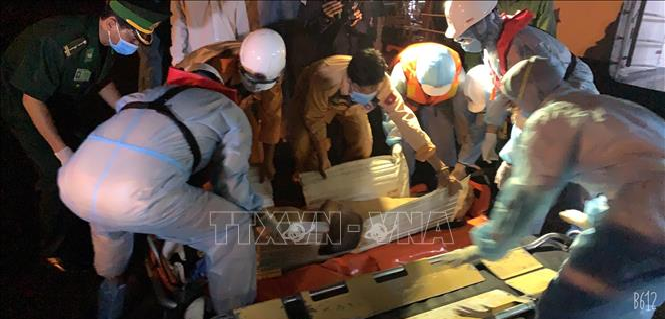 Photo: VNA
The Vietnam Maritime Search and Rescue Coordination Center then instructed first-aid for the victim. Nevertheless, his health was getting worse and worse. Under the guidance of the National Committee for Incident and Disaster Response and Search and Rescue, the Ministry of Transport, and the Vietnam Maritime Administration, the center dispatched ship SAR 413 to save the victim amidst the raging storm Etau.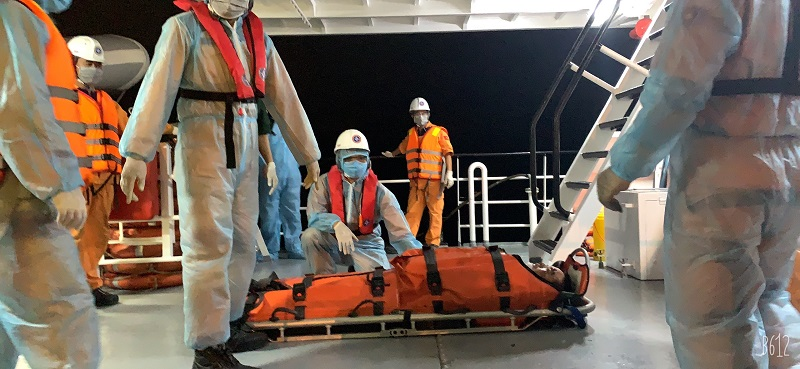 Photo: Nhan Dan
The rescue team successfully approached the scene, took the victim ashore, and then brought him to Khanh Hoa Provincial General Hospital for further treatment.
Malie Nguyen