Vietnam's Most Popular Destinations to Visit in 2022
Let's take a look at some of the top tourist destinations to visit in Vietnam in 2022.
43 percent of Vietnamese respondents stated they would like to visit a lesser-known site in 2022 rather than a well-known one; nevertheless, 80 percent believe they need to make up for lost holidays due to the pandemic. Fortunately, the Vietnamese tourism industry can cater to all of their desires.
Thang Tam in Vung Tau City (Ba Ria - Vung Tau)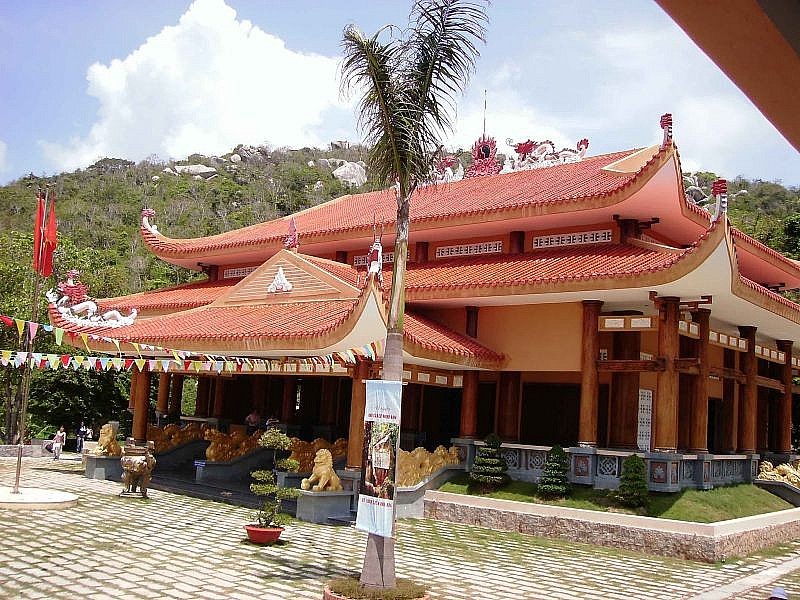 Thắng Tam is a ward (phường) of Vũng Tàu in Bà Rịa–Vũng Tàu province, Vietnam. Photo: SPL
Referring to Vung Tau, visitors often think of beautiful beaches, windswept hills or delicious seafood dishes that are really hard to resist. However, Thang Tam ward is also an interesting and impressive destination for those who are spiritual and love culture.
If you have the chance, go to Thang Tam Courtiers, which is a complex of three monuments: Thang Tam Palace, Ba Temple, and Ca Ong Imperial Tomb. Aside from the ancient building and important cultural-historical elements, many tourists come here to pray for good luck and peace.
Meo Vac (Ha Giang)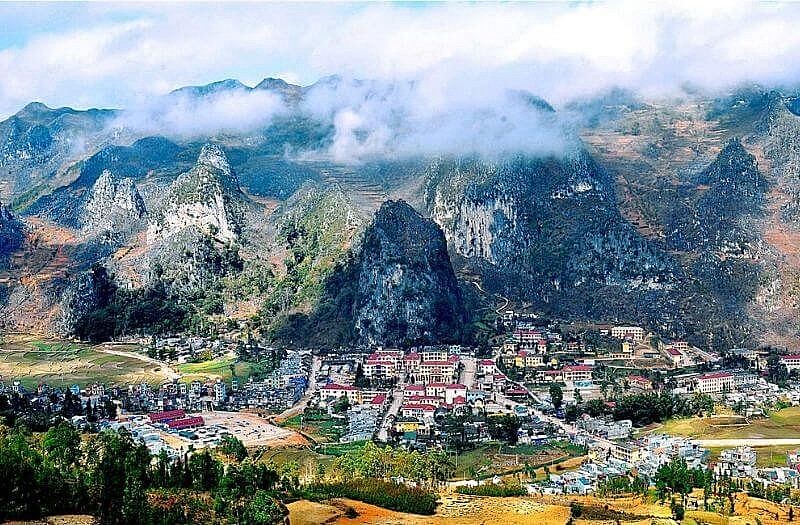 Mèo Vạc is a rural district of Hà Giang Province in the Northeast region of Vietnam. Photo: SPL
Meo Vac will be one on the list of attractive destinations in 2022. This is a charming small valley surrounded by limestone mountains and is home to the H'Mong ethnic group.
For those who love adventure or photography, a trip to Meo Vac will not be complete without the experience of riding a motorbike up Ma Pi Leng pass to admire the majestic mountains and the winding Nho Que river and the local stilt houses hidden in the mist.
Pu Luong (Thanh Hoa)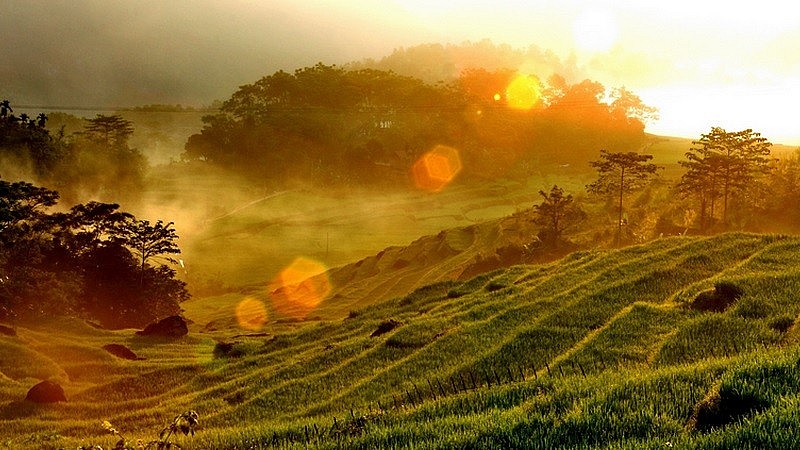 Pù Luông Nature Reserve is a nature reserve in northern Vietnam. This nature reserve is situated in Quan Hóa and Bá Thước districts of Thanh Hóa Province, North Central Coast region of Vietnam. Photo: iViVu
Pu Luong (Thanh Hoa), which is only a few hours drive away from Hanoi, is becoming increasingly popular due to its gorgeous and fresh natural landscape. It is home to stunning woods and rice terraces, as well as the rich culture of long-established ethnic minorities.
Visitors can learn traditional skills including weaving, embroidery, and basket making in Pu Luong's picturesque villages.
Central Highlands, Pleiku city (Gia Lai)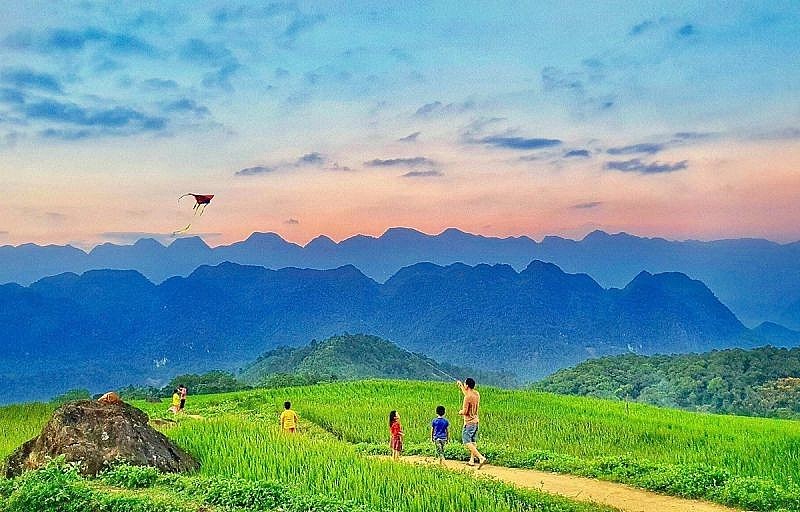 Central Highlands, Pleiku city (Gia Lai) one of the regions of Vietnam. Photo: SPL
The natural beauty and indigenous traditions of this place have not been tainted. This region, known as the "green lung" of Vietnam's central highlands, is known for its beautiful forests and historical attractions.
Bien Ho is open to visitors. This place is also known as Lake T'nưng, which is a freshwater lake made up of the crater of an extinct volcano located north of Pleiku city, Gia Lai province.
Furthermore, foodies will not be disappointed by delectable meals such as dried phở, crab noodles, and grilled chicken with rice in bamboo tubes.
Tay Ninh
his is a great choice for those who want to escape the hustle and bustle of the city. Just a 2-hour drive from Ho Chi Minh City, a day trip to Tay Ninh takes visitors to Ba Den Mountain - the highest mountain in the South of Vietnam.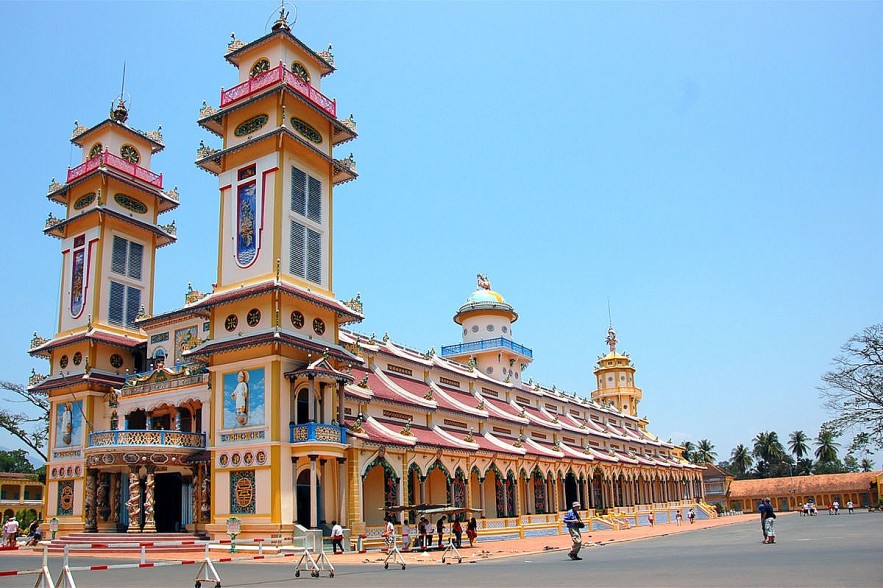 This first Cao Dai church, completed in 1947, features unique architecture & a colorful interior. Photo: Vietnam Guide
Furthermore, the Cao Dai Holy See is a must-see for anyone visiting Tay Ninh. This is one of the most unique religious structures, a combination of European and Asian architectural styles.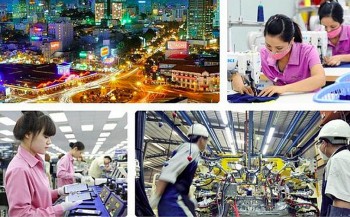 National
Vietnam News Today (Jan. 17): Vietnam records 15,643 new Covid cases; Northern region to turn severely cold from January 17; 'New normal' adaptation leads to positive forecast for Vietnamese economy in 2022; Vietnam-China clash tickets open for sale in two days.