Vietnam's Rice Trademarks Successfully Protected in Australia
Three trademarks of farmer-scientist Ho Quang Cua for ST24 and ST25 rice were officially granted trademark protection titles in Australia on September 27.
Australian Intellectual Property (IP Australia) has officially issued trademark protection certificates to three trademarks of ST24 and ST24 rice produced by Ho Quang Tri Private Enterprise. The decision was issued on September 27, 2022.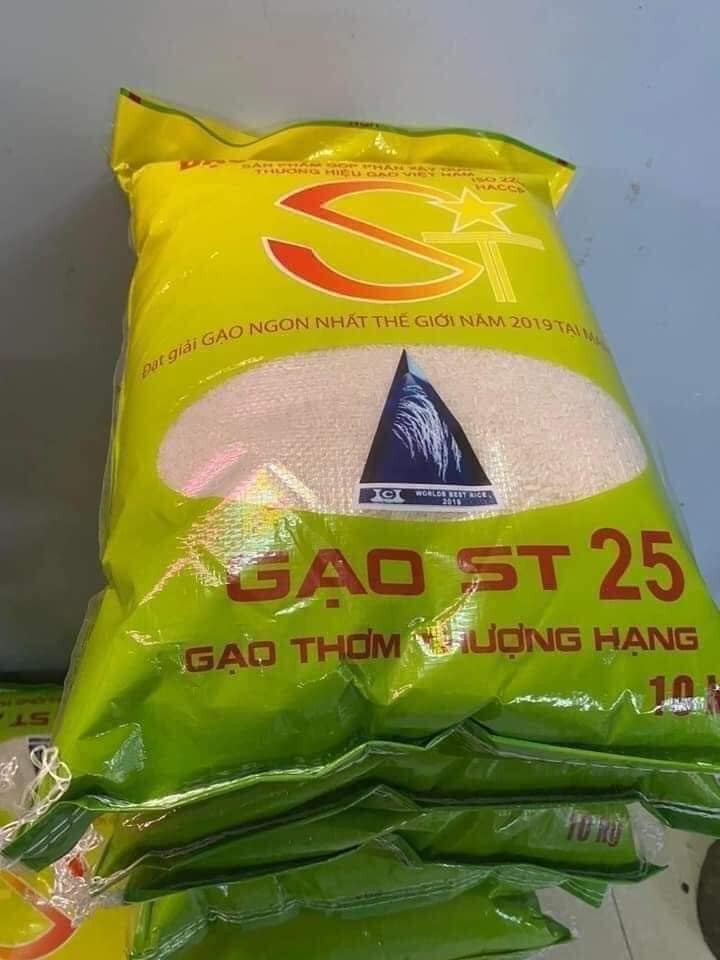 Both ST24 and ST25 were developed in Vietnam by farmer-scientist Ho Quang Cua and his colleagues and have won international prizes.
Speaking to Vietnam News Agency in Sydney, Ngan Tran, an IP expert from Maygust Trademark Attorneys said that the certificate will be valid for 10 years from June 7, 2021.
It can be extended by another 10 years providing criteria are met, she said.
On April 22, 2021, the office received an application from T&L Global Foods Supply PTY LTD regarding the trademark registration of ST24 and ST25 rice as "Rice; Best Rice of The World".
In May 2021, the Vietnam Trade Office in Australia sent a dispatch to IP Australia objecting to T&L's trademark registration of ST24 and ST25 rice.
The office was scheduled to announce its response to T&L on September 11, 2022.
Recently on its website, IP Australia changed the status of the case to "Lapsed/Not Protected", which means it refused the firm's application.
At the same time, IP Australia announced that three trademarks under Ho Quang Tri Private Enterprise are protected in Australia.
In September, Ho Quang Tri Private Enterprise signed a contract for ST25 rice with UK-based EUTEK Group Limited to distribute Ong Cua ST25 fragrant rice to the UK market.
According to Director of EUTEK Group Nguyen Hai Nam, after the first lot of ST25 was sold in the UK, the rice received high praise from the Asian communities in the European country.
He held that ST25 rice's entry to the market is a testament to the quality and position of Vietnamese rice in the world.
In the time to come, the firm will focus on marketing and distributing Vietnamese rice and specialties in the market, he said, adding that the UK-Vietnam Free Trade Agreement (UKVFTA) is a motivation for trade between the two countries.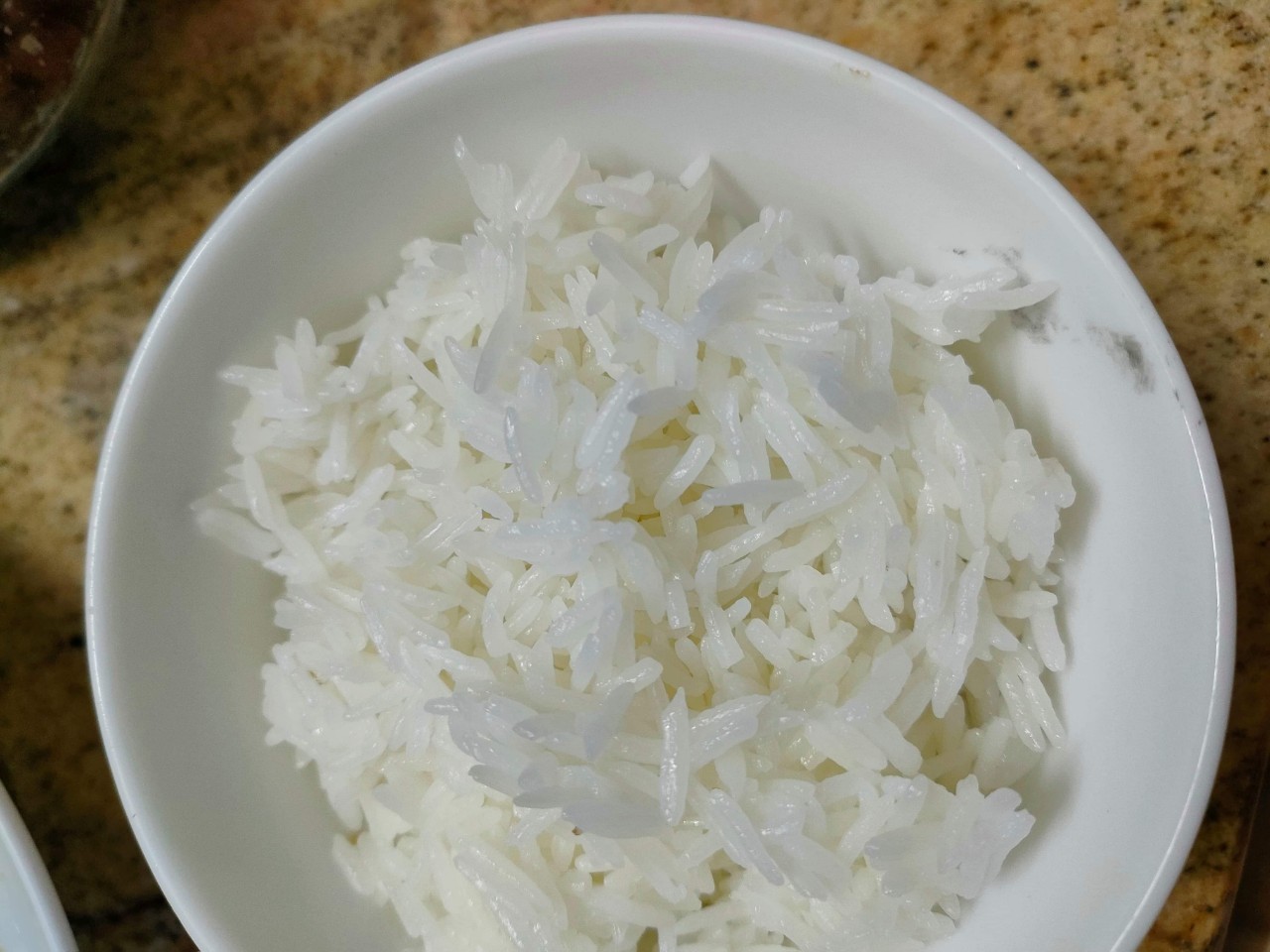 Illustrative image. Source: VIR
Ho Quang Cua, the "father" of ST25 rice, said that some other countries said they wanted to import ST25 rice, revealing that contracts are being considered.
ST25 rice won the World's Best Rice Contest in the Philippines in 2019 and took second place at the World's Best Rice Contest 2020 held in the US. ST25 is a type of rice that is very sweet and smooth creating a flavor that easily attracts the taste.
For the first time, Vietnam's ST25 rice has been used to process dishes on the menu of the Japanese Cabinet Office, Minister of Agricultural and Rural Development Le Minh Hoan said at a recent government meeting.
On September 2, fried rice using ST25 rice from Vietnam became a "special lunch" at the Japanese Cabinet Office.
At the meeting, Prime Minister Pham Minh Chinh held that this is a good sign and a step forwards in the country's strategy to bring Vietnamese rice to demanding markets.
In the brochure located at the Cabinet Office of Japan, the ST25 fragrant rice is famous delicious rice from Vietnam and fully introduced from planting, quality monitoring, harvesting, packaging, and preservation. The production processes are strictly controlled to ensure the quality of fragrant and firm rice grains, and naturally sweet rice grains, it said.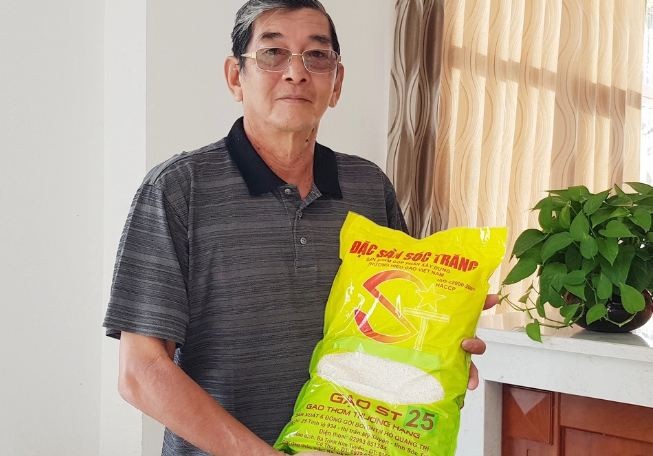 Agronomist Ho Quang Cua. Source: Zing News
ST25 rice can be used in dishes such as grilled chicken rice and fried rice, a harmonious combination of Vietnam's agricultural products and Japanese cuisine, according to Vietnamese Trade Counselor in Japan Ta Duc Minh.
To be allowed into Japan, ST25 rice with the brand name "A An" had to pass more than 600 technical standards. It also had to satisfy the tastes of Japanese people, who are quite fastidious.
ST25 rice has been also exported to a number of other markets, such as Sweden and Germany. Its presence in Japan, one of the most demanding markets in the world, is a testament to its quality and creates more opportunities for producers and traders.
A 12-year journey
It took nearly 12 years to create the ST25 variety, according to agronomist Ho Quang Cua, who has been conferred with the noble title Labour Hero.
The Soc Trang (ST) rice research team was formed in 2002 with members comprising Ho Quang Cua, Dr. Tran Tan Phuong, and agronomist Nguyen Thi Thu Huong. They worked on crossbreeding rice varieties imported from Taiwan, Bangladesh, the International Rice Research Institute (IRRI), Thailand, and domestic varieties.
But it was not until 2004 that they produced the desired variety and released it in 2009. The variety later won the "Golden Rice Ear" award.
In 2017, the group's ST24 variety won the first prize at a rice festival in the Mekong Delta province of Soc Trang. The variety later earned a place among the world's best three rice varieties at an event held in Macau (China).
The ST24 variety again won prizes at the third Vietnam Rice Festival in 2018. The following year, the Vietnam Food Association selected ST24 and ST25 for the 11th Annual World's Best Rice Contest in the Philippines in November. Both varieties were named among the top group, and ST25 was chosen for the first prize.
Deputy Minister of Agriculture and Rural Development Phung Duc Tien said Vietnam is expected to export 6.5- 6.7 million tonnes in 2022 for USD 3.3 billion.
With India's recent rice export restrictions and the Russia-Ukraine conflict, Vietnamese exporters expect to increase shipments and hike prices, industry insiders have said.