Sustainable Rice Project Improves Incomes of 10.000 Smallholder Farmers
10,000 farmers on the Mekong Delta see incomes increase by 17% through successful public-private partnership between Olam Agri Vietnam, GIZ and Vietnam's Ministry of Agriculture and Rural Development
10,000 smallholder farmers have made significant improvement in farming practices and quality of rice as part of the Market Oriented Smallholder Value Chain (MSVC) programme, heard at a project-closing ceremony on on September 21.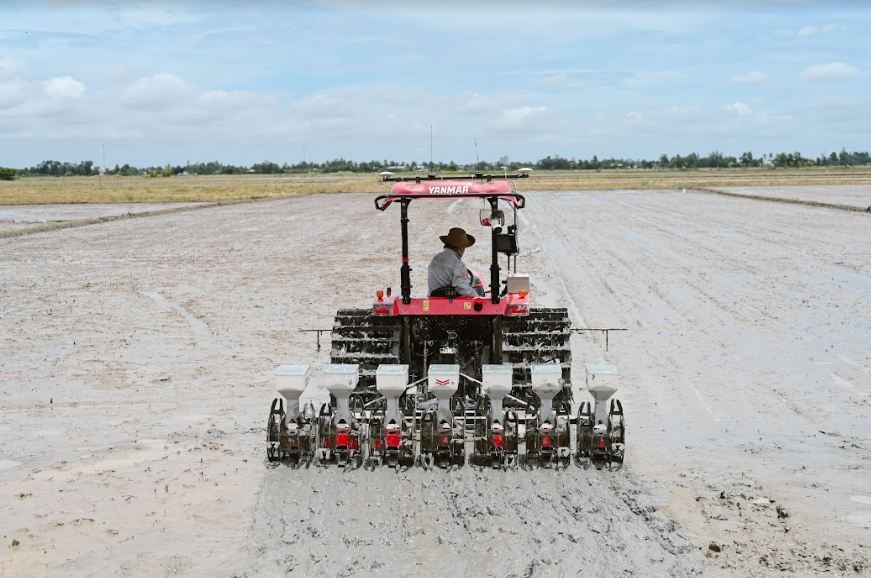 Farmers in the program's trial plots saw a reduction in water usage by up to 40% and N-P-K fertilizer by up to 15%.
Established in 2018, MSVC is a multi-stakeholder initiative between Olam Agri Vietnam, the German Agency for International Cooperation (GIZ), and Vietnam's Ministry of Agriculture and Rural Development (MARD).
This program produces up to 150,000 metric tonnes of rice that meets international standards, creating new growth opportunities for Vietnam's exports to markets such as the EU and US.
Most smallholder farmers in the program recorded more than a 50% increase in scores verified by the Sustainable Rice Platform (SRP), the world's first voluntary sustainability standard for rice production.
Additionally, some farmers in the program's trial plots reduced their water usage up to 40% and N-P-K fertilizer up to 15% as they moved from traditional flood irrigation to more modern alternate wetting and drying (AWD) and drip irrigation techniques.
Speaking at the project-closing event, Le Duc Thinh, General Director of the MARD's Department of Economic Cooperation and Rural Development, appreciated the efforts of the partners in building a comprehensive set of solutions from improving farming techniques to access to markets, including developing the capacity of farmers, farmer organizations in improving the quality and value of rice.
The successes and lessons learned from the project will contribute to supporting state management agencies at all levels in the process of directing, formulating, and adjusting policies to promote the development of production and market linkages for agricultural products in the country, he said.
Olam Agri is one of the world's most prominent rice merchants and a strong advocate of sustainable rice cultivation. In the MSVC Vietnam program, Olam Agri Vietnam provided farmer incentives and created market linkages between cooperatives and millers to buy paddy directly from the farmers in Mekong Delta.
At the project closing event.
Mohit Agarwal, Country Head of Olam Agri Vietnam highlighted the contributions of the MARD, DCRD and local government authorities in the success of MSVC.
He affirmed that Olam Agri Vietnam is committed to the development of agriculture in Vietnam while stressed that the increase in quality and safety standards of the rice varieties produced has opened the doors to more markets globally including EU and the US.
"Sustainable rice benefits farmers, communities and consumers, while providing nutrition for 97 million people in Vietnam. In line with our purpose to transform agriculture for a more sustainable future, Olam Agri is working closely with a consortium of partners to advance the quality of rice produced in Vietnam and improve the livelihood of Vietnam's farmers by strengthening their links to the global value chain where there is strong demand for safe, high quality and responsibly-produced rice," said Paul Nicholson, Vice President for Rice Research and Sustainability, Olam Agri.
In this public private partnership, GIZ and Olam Agri engage with the public partners at central and provincial level, with cooperatives, input suppliers, certification experts, and farmers. GIZ hopes that the value chain actors in the Mekong Delta Vietnam will be capable of further promoting and expanding SRP compliant cultivation as a means towards the overall purpose of providing higher quality rice to the clients and to add value from rice production, said Germann Mueller, Project Manager for MSVC, GIZ.