Golden Rice Season in Northwest Vietnam: Top 5 Most Beautiful Spots
From mid-September to October, the mountains and terraced rice fields in Vietnam are covered with a new brilliant bright yellow coat. During this season, Sapa, Mu Cang Chai, Hoang Su Phi, Bac Son, and Y Ti are the ideal destinations when visiting the Northwest.
Sa Pa (Lao Cai)
As a top-rated tourist attraction in Vietnam, in ripe rice season, Sa Pa welcomes a large number of visitors.
At this time, the scenery of Sa Pa is as beautiful as artwork. Therefore, this destination has been listed among the 7 most beautiful terraced fields in Asia and the world by the American magazine Travel + Leisure.
Photo: @hminside/ Instagram
On October days, in the cool weather of autumn, watching the golden winding fields and enjoying the aroma of ripe rice gives tourists an incredible sense of peace.
From Hanoi, you can get to Sa Pa by bus or train, which costs about 6 to 8 hours. The bus ticket price is VND200.000 (US$8.37) per person while it is about VND350.000 (US$14.65)/ time/ person if you choose the train.
Mu Cang Chai (Yen Bai)
Located in Yen Bai province, Mu Cang Chai is another suggested location to see the ripe golden rice in the Northwest.
Mu Cang Chai has two ripe rice seasons, which are from April to May, and from September to October. In these seasons, visitors can experience the joyful and bustling atmosphere of the Mong people's harvest. Therefore, there are a huge number of visitors flocking to hunt for the golden season.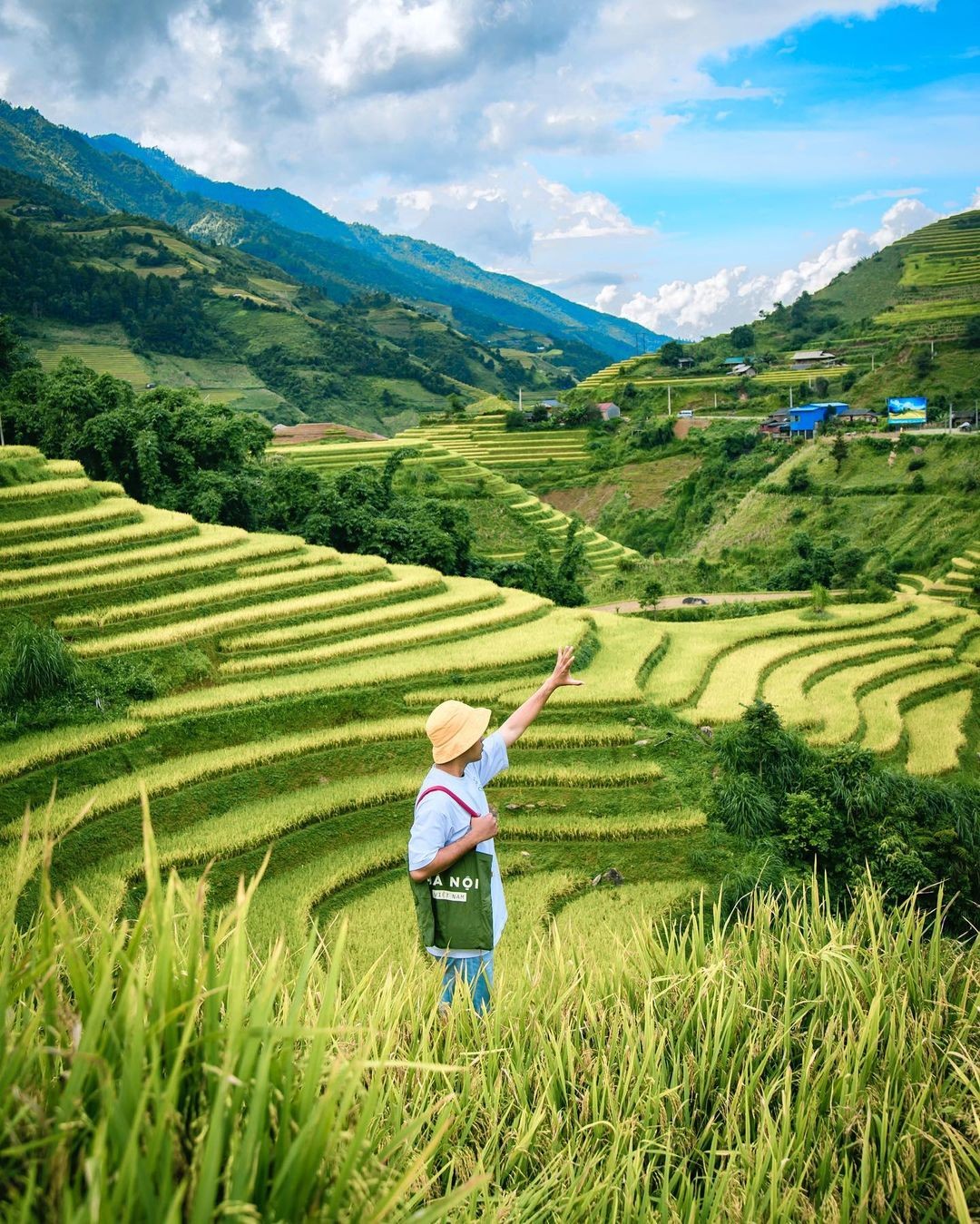 Photo: @_im.rot_/ Instagram
Here, the locals still employ traditional farming methods, so the pristine beauty of this land is still retained. The terraced fields in three villages, which are Che Cu Nha village, De Xu Phinh village, and La Pan Tan village are recognized as national heritage by the Ministry of Culture, Sports and Tourism.
During the ripe rice season, there are many beautiful homestays here whose room rates range from VND100.000 (US$4.19) to VND700.000 (US$29.31) per night.
About 300 km from Hanoi, the most convenient way to get to Mu Cang Chai is by private car or by bus at My Dinh Bus Station.
Bac Son (Lang Son)
Bac Son is a small town, located in the middle of a valley in Lang Son province.
The first impression when coming to Bac Son is the cool weather and the pristine scenery. During the ripe rice season, this place attracts visitors to the charming scenery when paddy fields are nestled in the limestone mountains.
From the top of Na Lay mountain, the natural scenery of Bac Son appears peaceful but brilliant. The small folds of houses, the rivers flowing through the villages, the shadows of people in the distance crouching to harvest rice, and the zigzag roads. All look like the beautiful picture that is hard to describe in words.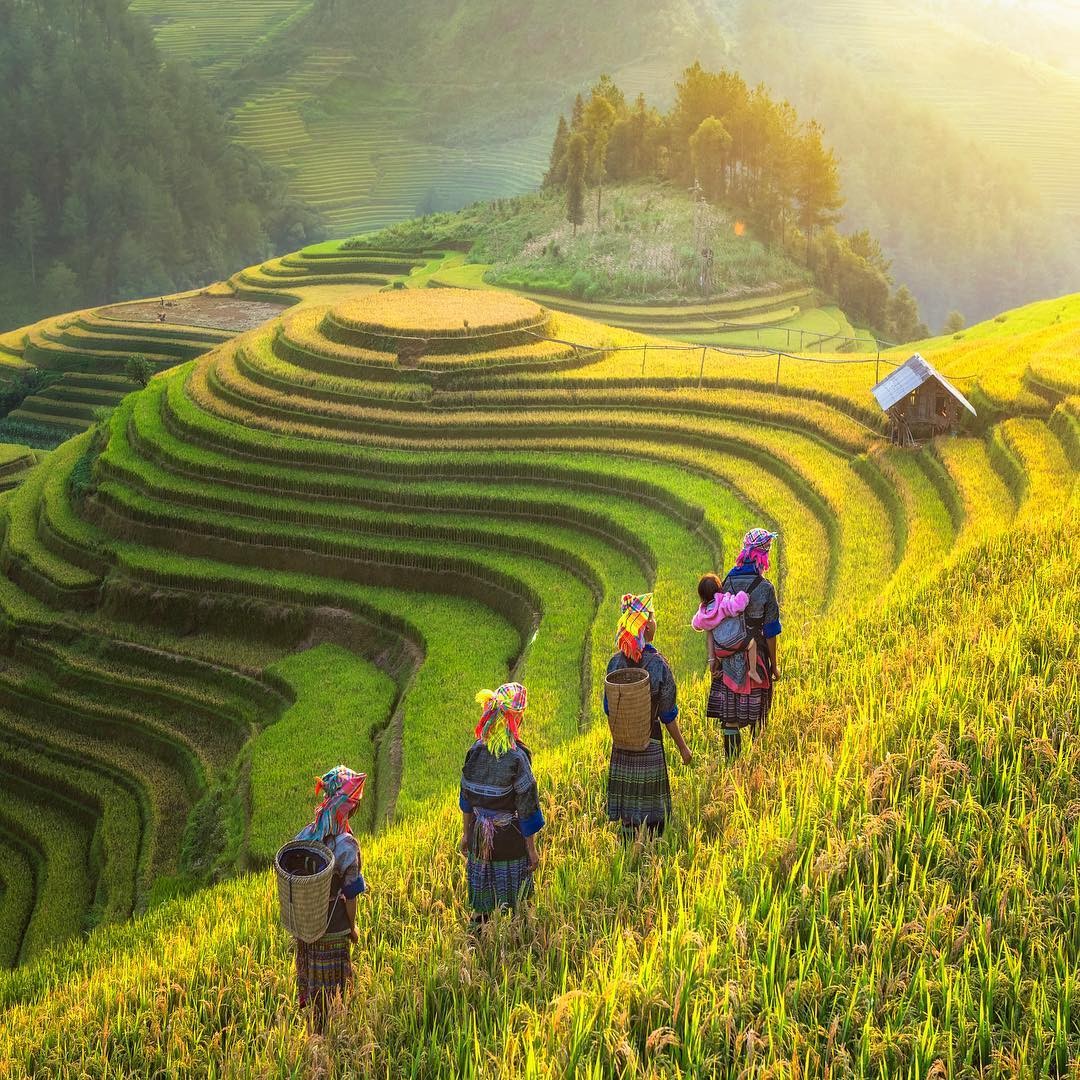 Photo: @bank.24oct/ Instagram
When coming to Bac Son, you can also visit other famous destinations of Lang Son such as Mac Dynasty Citadel, Mau Son Mountain, and Tam Thanh Pagoda.
Traveling time from Hanoi to Bac Son is about 3 hours, with many different routes. Many young tourists also have a hobby of traveling by motorbike to see the ripe rice and enjoy the beautiful scenery on both sides of the road.
Hoang Su Phi (Ha Giang)
Hoang Su Phi is considered one of the most beautiful places to watch the ripe rice, attracting the greatest number of tourists in Vietnam.
This place has more than 3500 hectares of terraced fields and of which, more than 760 hectares have been recognized as a national relic. This tourist destination in the golden season impresses visitors with its winding terraced fields, in which scattered thatched roof houses.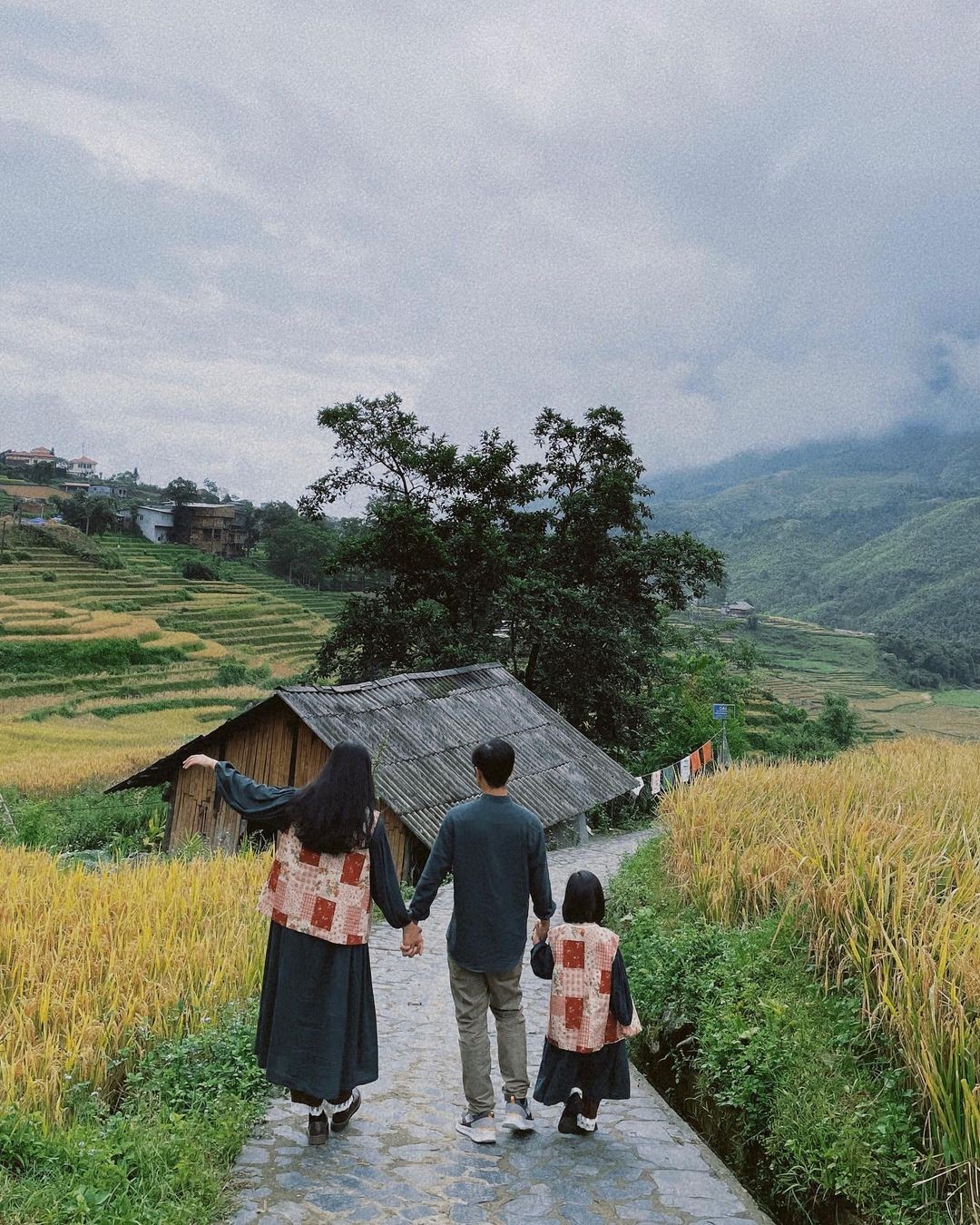 Photo: @embechichbong/ Instagram
Compared to other Northwest tourist destinations such as Mu Cang Chai or Sa Pa, the road to Hoang Su Phi is more difficult with a distance of over 300 km. If you travel by your own car, make sure you have a solid steering wheel and a lot of experience. Besides, you can take a bus with ticket prices from VND260.000 (US$10.89) to VND300.000 (US$12.56) per person.
Y Ti (Lao Cai)
Located in Bat Xat district, Y Ti is 70 km from Sa Pa town. The most beautiful golden season in Y Ti lasts about 3 weeks. When the rice is in the ripe season, the natural scenery of Y Ti really is picturesque.
The weather at this time is also very pleasant, chilly in the early morning and evening.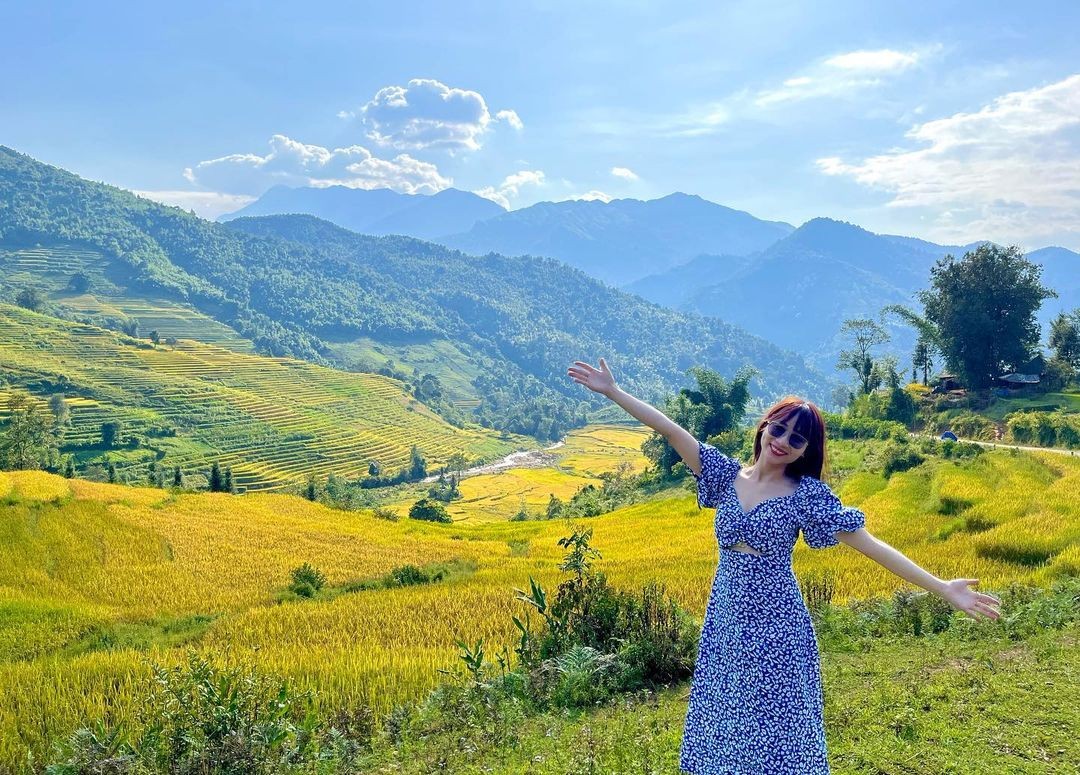 Photo: @haminn206/ Instagram
Y Ti's cuisine is appreciated for its variety and delicate flavor. You may go for specialties such as jungle vegetables, hill chicken, and bitter bamboo shoots when visiting Y Ty in this ripe rice season.
When in Y Ti, you can stay at a homestay or a hotel built by the locals. The ideal homestay spots for guests to watch ripe rice are Discovery, Xa Ha Nhi, Y Ty Clouds, and Co Si.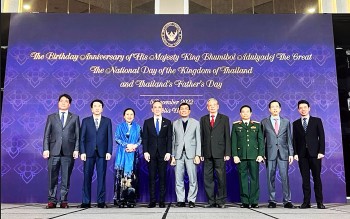 Friendship
The Royal Thai Embassy organises the reception on the occasion of celebration of the Birthday Anniversary of His Majesty King Bhumibol Adulyadej the Great, the National Day of the Kingdom of Thailand and Thailand's Father's Day on 2nd December 2022 in Hanoi.