Vietnam's Top 10 Destinations for Photography
Hoi An (Quang Nam), Sa Pa (Lao Cai), and Hanoi are rated by foreign tourists as the most beautiful spots for photography lovers in Vietnam, according to Booking.
The Booking website recently conducted a survey on international tourists about the top 10 best places for photography. The result came out on August 19, in which Hoi An, Sa Pa, and Hanoi top the list.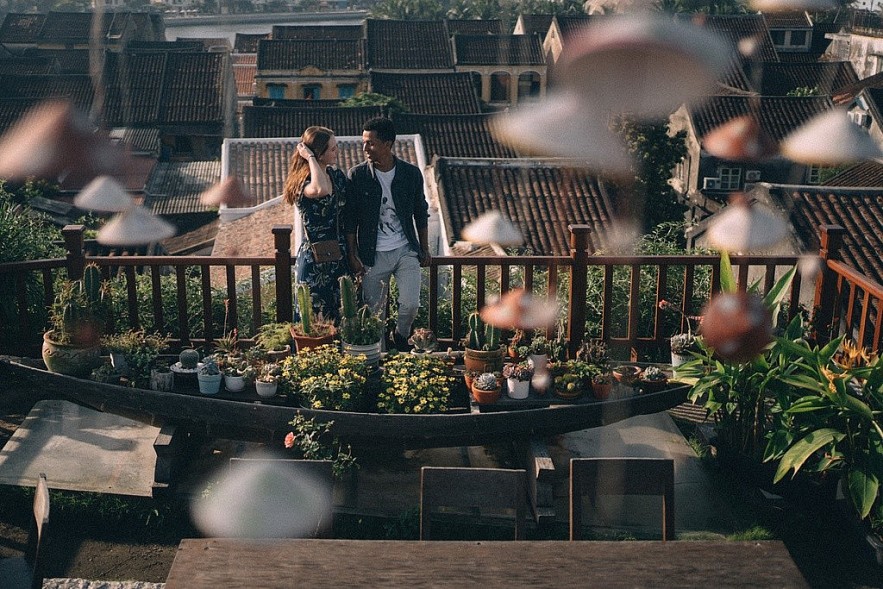 Hoi An. (Photo: Zing News)
Hoi An
Hoi An (Quang Nam province) is first. With its ancient houses and streets, Hoi An attracts a lot of foreign tourists to take photos. The brick roofs on the yellow walls of the old houses, the lanterns hanging along the street: Hoi An brings diverse materials to photographers to capture its beauty, from natural to cultural.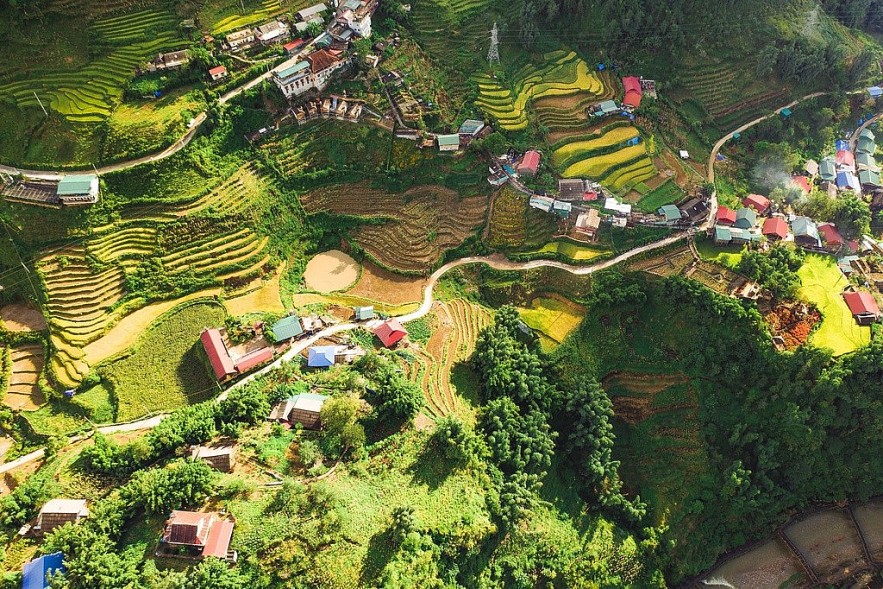 Sa Pa. (Photo: Zing News)
Sa Pa
Second place belongs to Sa Pa, a northern mountainous city in Lao Cai province. Sa Pa attracts those who love to explore the majestic mountains and forest, charming terraced fields, and vibrant local life. Sa Pa is home to many highland ethnic groups, and each has a unique culture. The city's green valleys with terraced fields and picturesque mountains have been for many photoshoots and movies.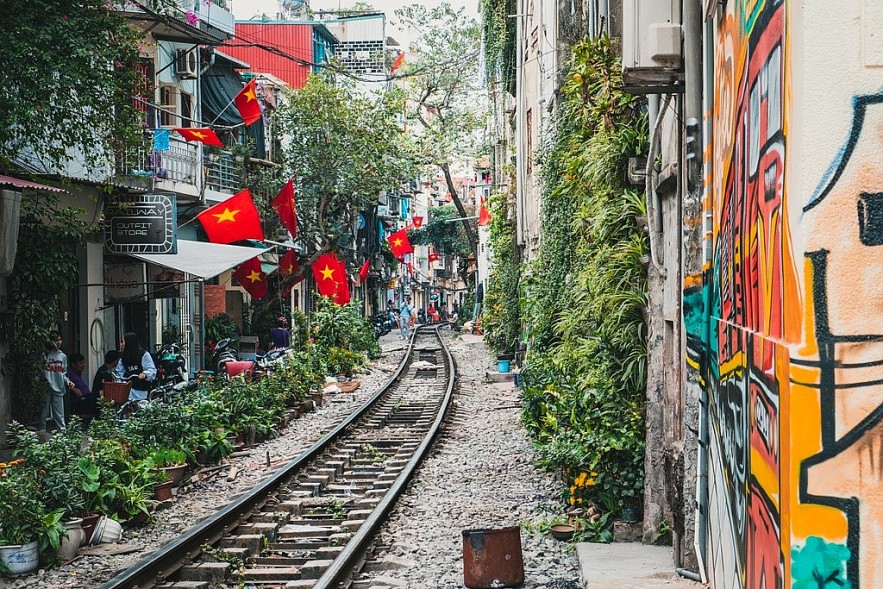 Hanoi. (Photo: Zing News)
Hanoi
The active and bustling Hanoi leaves impressions on most foreign tourists that have set foot in the city. The city appears in travel photos taken by many professional and amateur photographers around the world. Hanoi offers diverse landscapes, from bustling neighborhoods in the Old Quarter to the peaceful sunset of West Lake, from modern buildings to hundred-year-old houses.
Many photographers love to take photos of Hanoi's food. Famous international chefs come here to taste bun cha, pho and banh mi.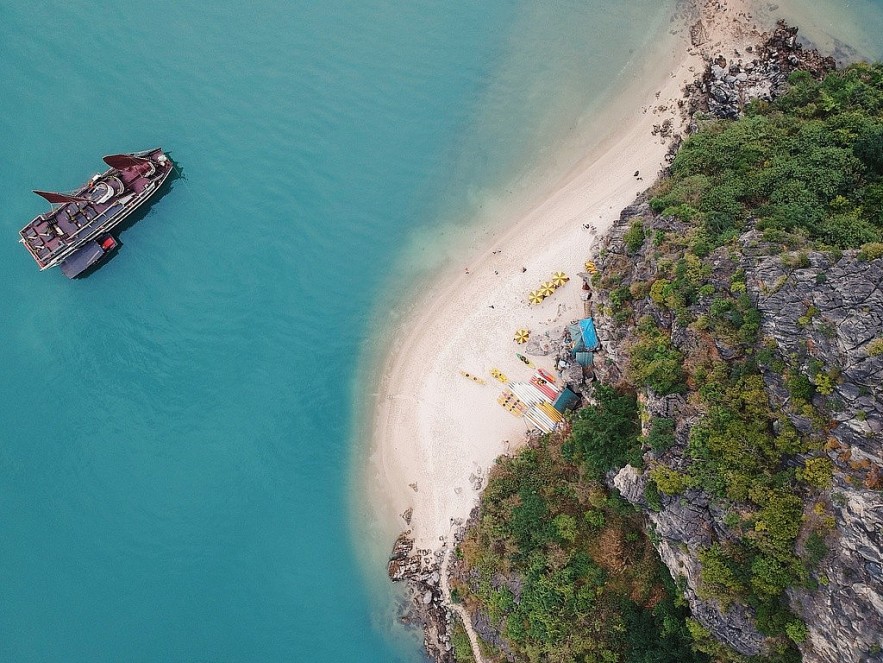 Ha Long (Photo: Zing News)
Ha Long
The fourth spot belongs to Ha Long city (Quang Ninh province). Ha Long Bay is a world-famous scenic spot. Ha Long Bay's mystical beauty has made it a bucket list attraction within the country. For many, the seascape of Ha Long Bay is synonymous with Vietnam.
UNESCO heritage site Ha Long Bay in northern Vietnam is one of 12 nominees for Asia's leading tourist attraction category at the 2021 World Travel Awards.​ Ha Long Bay will compete with other regional tourist destinations like Angkor Wat in Cambodia, the Great Wall of China, the Forbidden City in Beijing, and Tokyo Imperial Palace.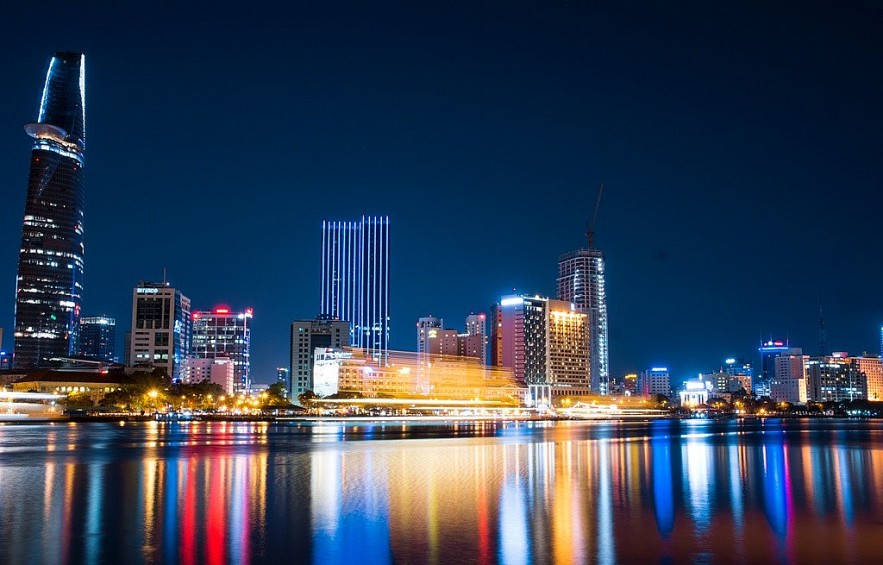 Ho Chi Minh City (Photo: Zing News)
Ho Chi Minh City
Before the pandemic, Ho Chi Minh City was a bustling destination for both domestic and foreign tourists. Ho Chi Minh City is ideal for those who love big cities, a modern and youthful lifestyle, entertainment activities, and fine dining.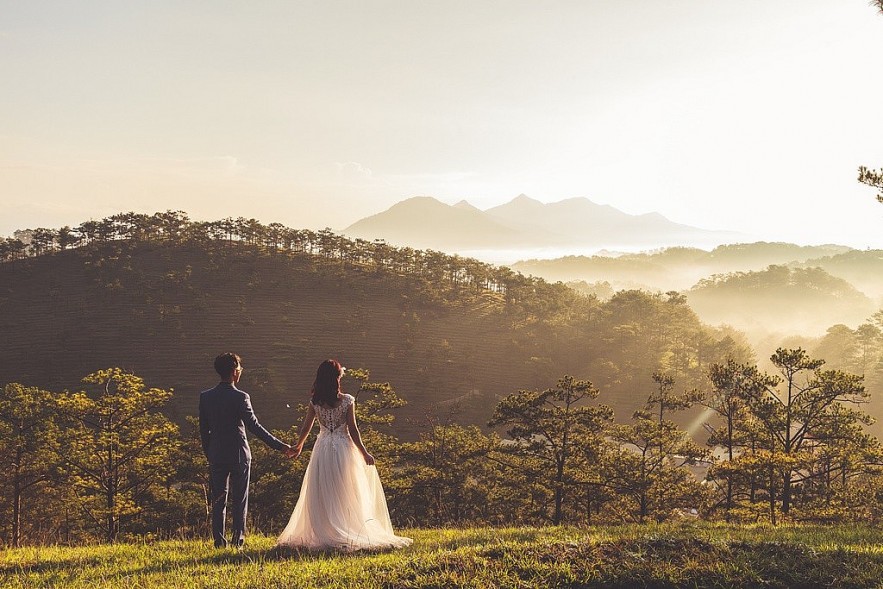 Da Lat (Photo: Zing News)
Da Lat
Da Lat (Lam Dong), thanks to its peaceful and poetic beauty, holds sixth position in this list. The wide pine forests, rolling hills, and cool weather ensure a relaxing experience. Da Lat best suits photoshoots for relaxed and romantic vibes, and many choose it for their pre-wedding photos.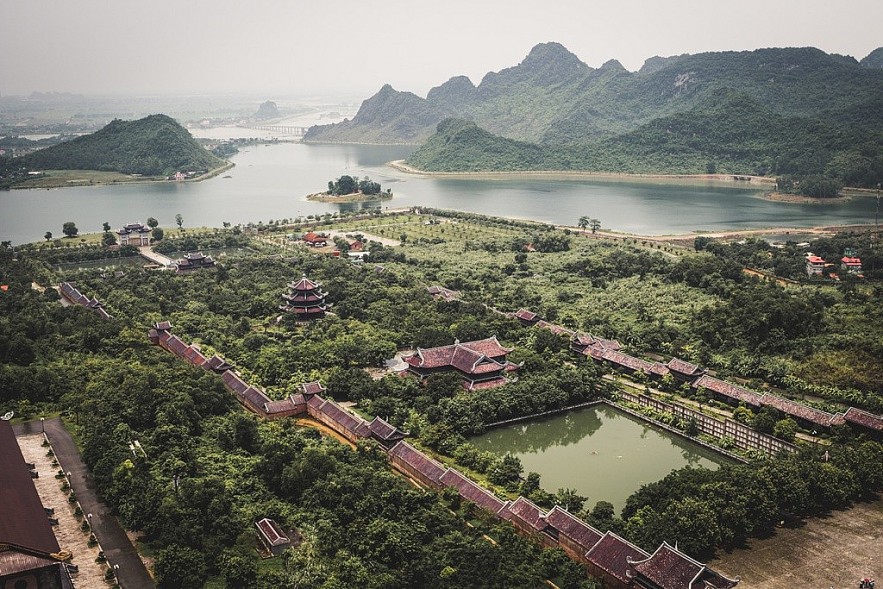 Ninh Binh (Photo: Zing News)
Ninh Binh
Ninh Binh attracts foreign tourists to explore its ancient and mysterious landscapes. Visitors can enjoy the beautiful Trang An scenic landscape complex, visit the ancient capital of Hoa Lu and walk around the sacred pagodas here.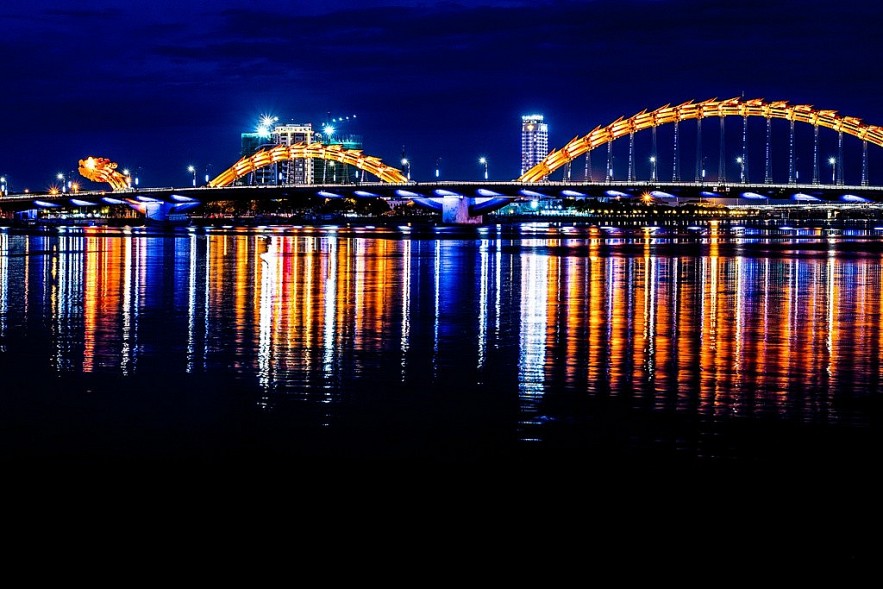 Da Nang (Photo: Zing News)
Da Nang
The livable city of Da Nang fascinates domestic and foreign tourists with its enchanting beaches pleasant weather. Tourists soon fall in love with the poetic beaches and the bustling neighborhood.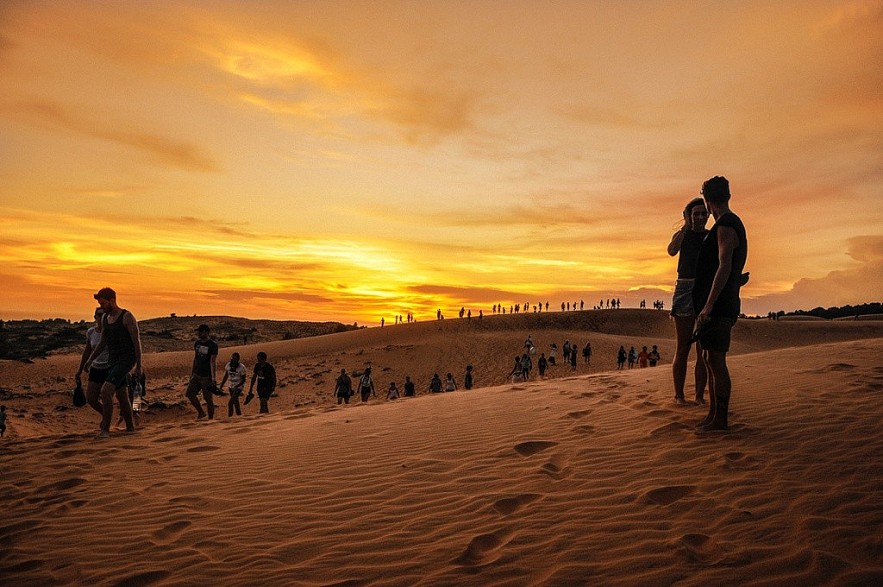 Mui Ne (Photo: Zing News)
Mui Ne
Mui Ne's iconic sandbank gives tourists unforgettable experiences during their trips to Vietnam. The vast sandbank, the hot sun and the Cham culture have turned Mui Ne into a background for artistic photoshoots.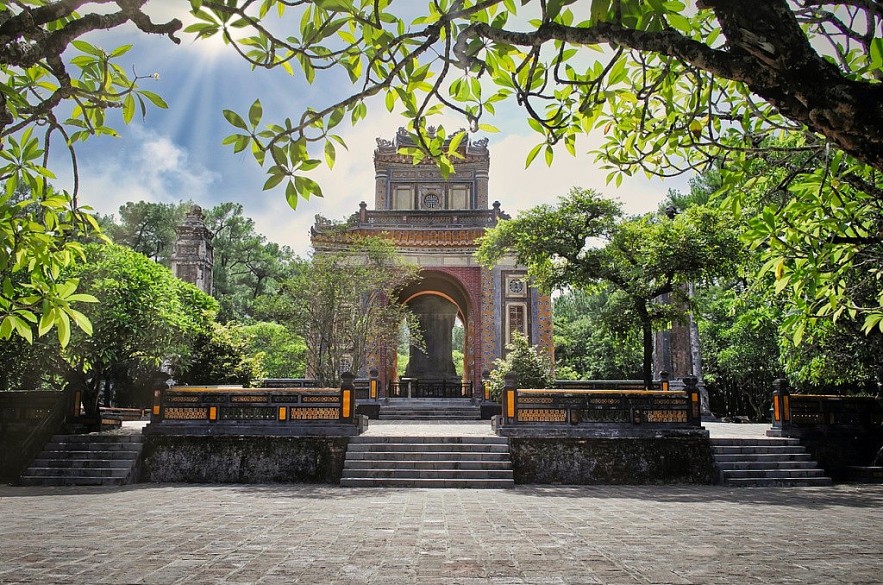 Hue (Photo: Zing News)
Hue
Hue has everything a tourist can ask for: the ancient citadel, old houses, a night street, the beach, culture and cuisine. The dreamy beauty of Hue leaves a deep impression in the hearts of foreign tourists
Top 3 Most Sacred Mountains in Vietnam

Many legendary mountains in Vietnam have become sacred places of belief, where people regularly visit to pray and worship the gods. These mountains are home ...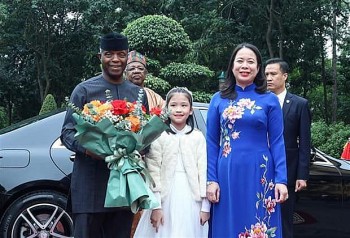 National
The two countries have strived to raise their bilateral trade to over USD 500 million and become important trade partners of each other in respective regions.