Vietnam's Youth "Say NO" to Gender Stereotypes
Vietnamese youth speak up about the gender stereotypes amid the pandemic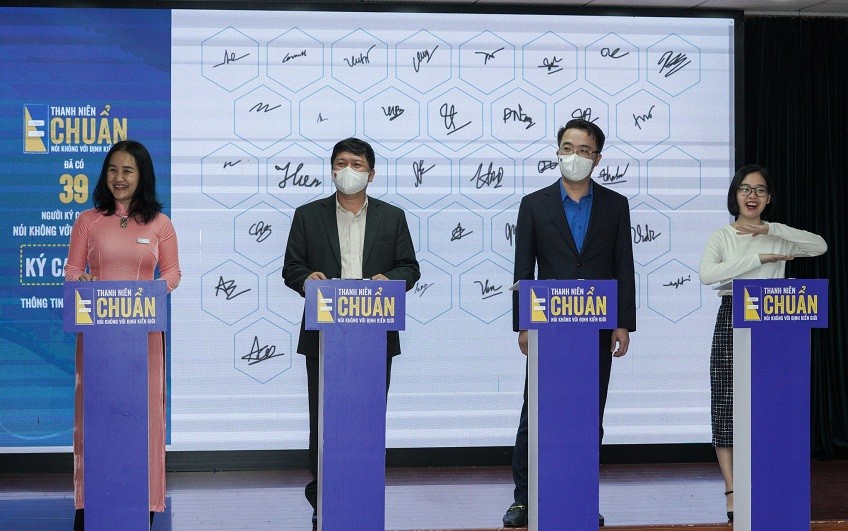 Delegates and representatives of the Youth Advisory Board virtually sign the commitment to accompany the campaign. Source: Plan
The Central Propaganda Department of the Ho Chi Minh Communist Youth Union in collaboration with Plan International Vietnam organized a launching ceremony of the "Covid-19 Influencing Gender Norms" project on Jan.24, calling for youth speak up against gender stereotypes.
This is a digital campaign launched with sponsorship from the Australian Department of Foreign Affairs and Trade through the Investing In Women initiative, raising awareness to change behavior related to gender stereotypes in the context of the Covid-19 pandemic.
Speaking at the event, Nguyen Tuong Lam, Youth Union Central Committee's Secretary, said: "For each youth union member and youth, I wish that you, through the most concrete and practical actions in daily life, take action together, to change gender prejudiced perceptions and behaviors, continue to narrow the gender gap, and build a progressive, equal and sustainable society."
Accompanying the campaign were Miss Universe Vietnam 2017 H'Hen Nie, writer Hoang Anh Tu, rapper Hung Rica and 20 members of Plan International's Youth Advisory Board.
According to Miss H'Hen Nie, there are prejudices that have existed for a long time but are clearly no longer relevant and need to be changed. Therefore, she decided to become the ambassador of the project to accompany the Central Committee of the Ho Chi Minh Communist Youth Union and Plan International in the journey of change these gender stereotypes.
Another generation of women will have to wait for gender parity, according to the World Economic Forum's Global Gender Gap Report 2021.
As the impact of the Covid-19 pandemic continues to be felt, closing the global gender gap has increased by a generation from 99.5 years to 135.6 years.
Gender stereotypes that have existed for a long time in Vietnamese social life are being exacerbated in the context of the Covid-19 pandemic, which has caused many severe socio-economic problems. The project focuses on removing four gender stereotypes, including:
Perceptions that women's primary role is that of carer for children and family members, or home maker.
Perceptions that men's role is that of primary income earner or provider for the family.
Perceptions that certain job types are specific to women and others to men, leading to occupational segregation.
Perceptions of women as better in supportive roles and men in leadership roles.
This project is implemented with the aim of contributing to an additional strong voice contributes to the reduction and elimination of gender stereotypes, said Pham Thu Ba, Acting Country Director of Plan International Vietnam, adding that they hope that the project will bring positive effects to the community, jointly building the image of "standard youth", contributing to the eradication of gender stereotypes.
Also at the ceremony, rapper Hung Rica introduced the campaign's theme song, which he composed and performed with singer Lam Bao Ngoc. He hopes to be able to convey the message of gender equality to all young people through the melodies and lyrics he composed.
Through meaningful and positive stories and messages, the project will contribute to promoting the formation of behaviors that are considered "right" and "appropriate" for young people aged 18-40 living in urban areas.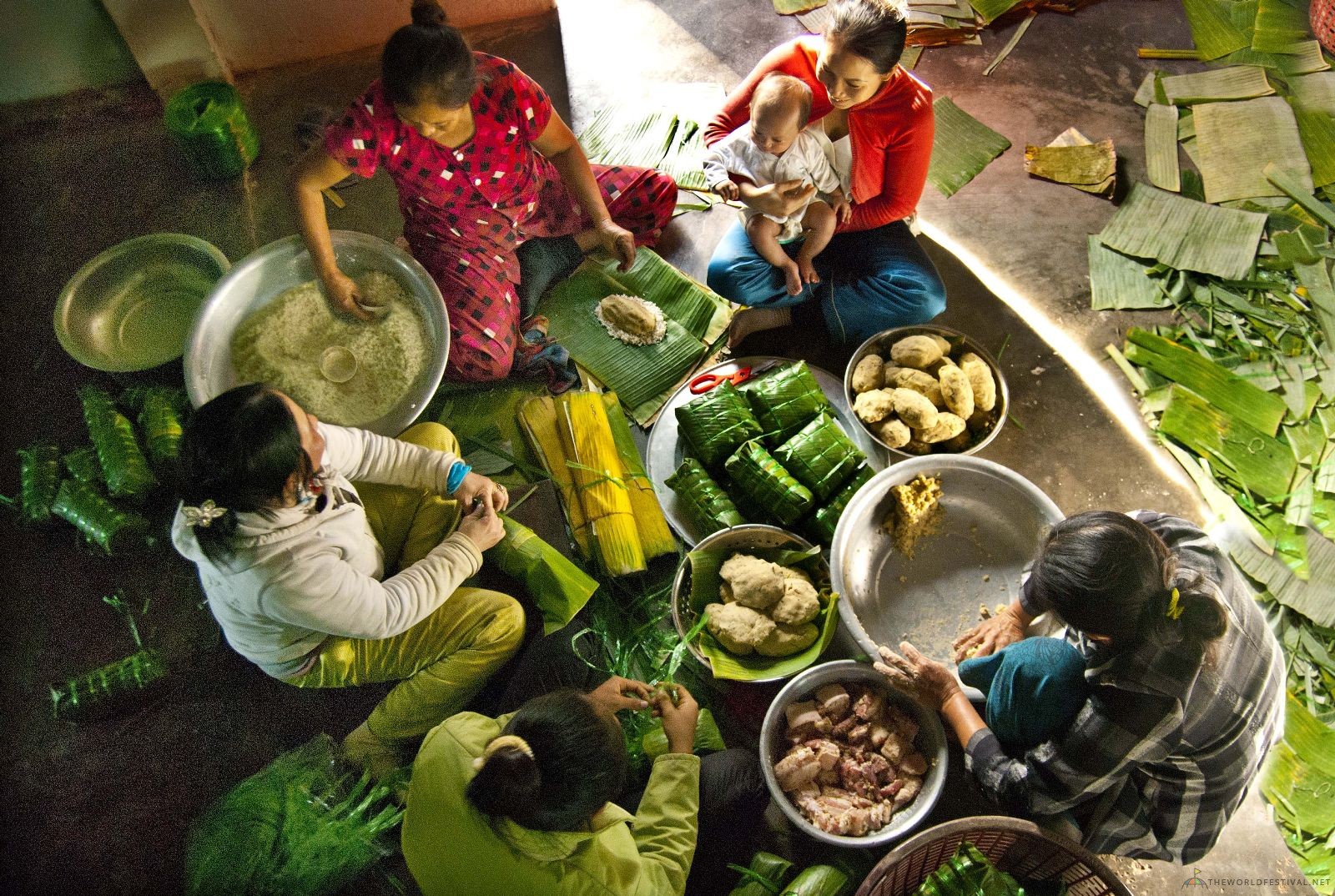 Women makes banh chung (square glutinous rice cake) for Tet (Lunar New Year).
Attending the launching event, Phuong Anh, a member of the youth advisory board of Plan International, stressed that youths have a particularly important role in breaking gender stereotypes because we are the future owners of society.
Right after the project launch ceremony was a talkshow themed "Household chores - Not women tasks only", aimed at changing the stereotype that the main role of women in the family is to take care of children and other family members.
From discussions on the division of housework and the role of women in the family, the delegates discussed ways to remove gender stereotypes and share housework among members.
When will the image of men doing housework become normal, then perhaps we can talk to each other about gender equality, writer Hoang Anh Tu shared. Maybe it's time to treat men and women like right and left hands, gender equality is like using both hands. "I believe the campaign will contribute to changing awareness and creating standard youth who know how to say no to gender stereotypes."
Xuan Duc, a member of the Youth Advisory Board of Plan International, also agrees with this view and affirmed that men and women must share the work, including housework. After all, joy is multiplied when it is shared.