Ireland Improves Community Developmemt Through Initiatives in Vietnam
Ireland supports people in ethnic minority and mountainous areas to enhance their capacity to identify resources for sustainable livelihood development.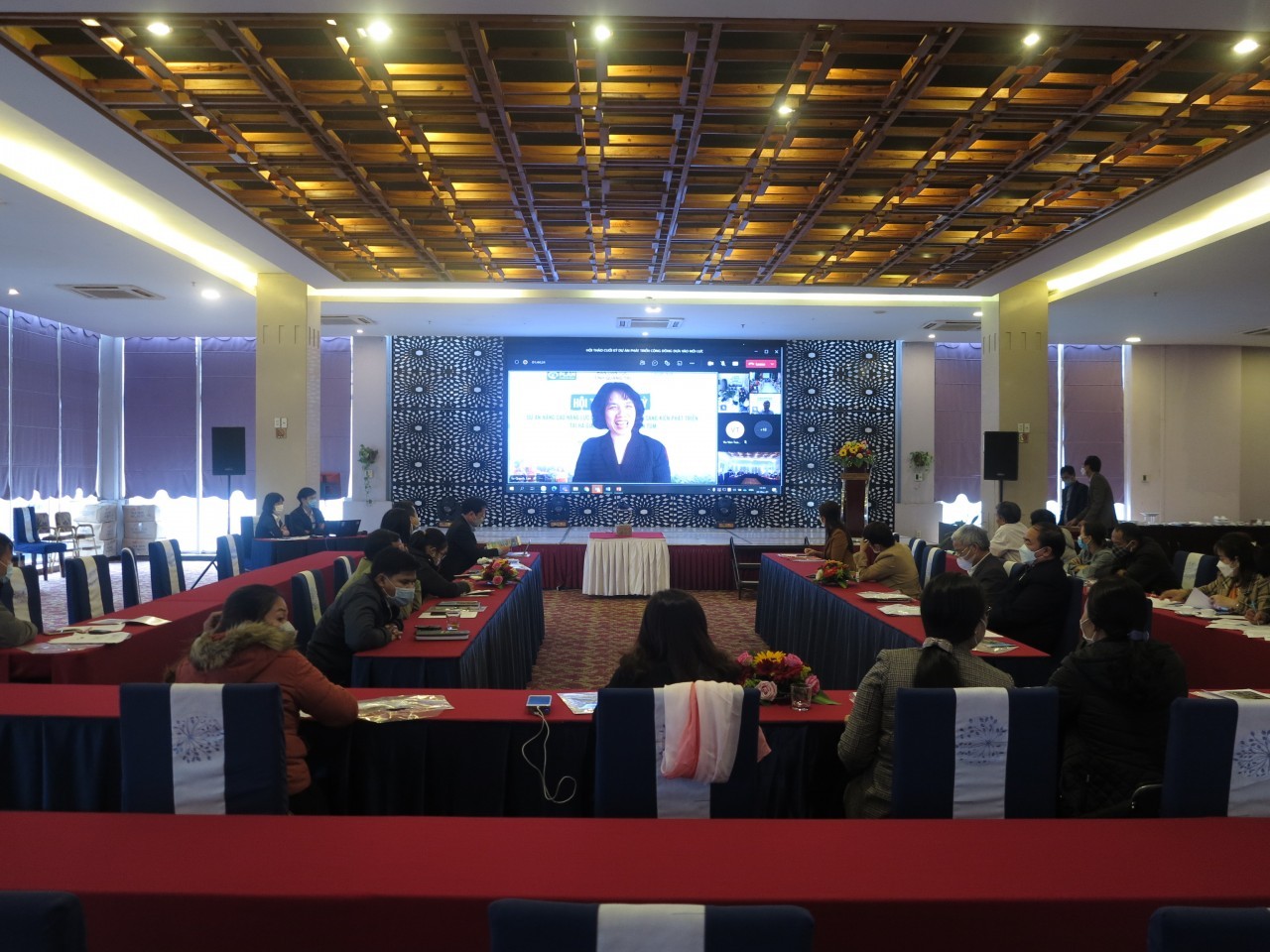 At the closing workshop.
Since 2017 in 231 villages of eight ethnic minority and mountainous districts in the provinces of Kon Tum, Quang Tri and Ha Giang, the most disadvantaged areas in Vietnam, the project "Assets Based Community Development" with funding from the Irish government has brought meaningful changes in people's lives.
Plan International Vietnam in collaboration with the Committees for Ethnic Minorities Affairs of Quang Tri, Ha Giang and Kon Tum provinces on Dec. 23 held a workshop to conclude the project.
More than 100,000 people in the project area have been supported to develop internal strength and build a happy and prosperous life.
Moreover, the approach of Assets Based Community Development (ABCD) has been well received and replicated in other areas in the districts and provinces.
The The ABCD (Assets Based Community Development) approach was adopted in the current project design so that the community members drive the development process by first looking for solutions from within. People with disability and their parents/carer and the local partners started with the assets that the community has and build on the low hanging fruits as they move together towards the high hanging fruits.
A total of 831 community initiatives on climate change adaptation livelihood models, child protection, nutrition, clean water and sanitation, brought about changes for more than 100,000 people, of which 55% are women and 8% are disabled.
The project has provided capacity building training for 27 commune level monitoring boards, 231 village development boards and community groups on community development methods, monitoring and evaluation, leadership skills, and report writing skills, financial management, farming and livestock training, and gender equality.
"Participating in this project, we (women) have the opportunity to meet, be consulted, and say our thoughts and aspirations. We even have chosen the initiative to build roads and group households," said Nguyen Thi Loan, resident in Ta Nhiu commune, Xin Man district, Ha Giang province.
According to another participant, Atet, head of Dak Ang village, Dak Ting commune, Kon Tum province, project activities are jointly conducted by the people and if there is any risk or damage later on, the people will contribute ideas to repair it together.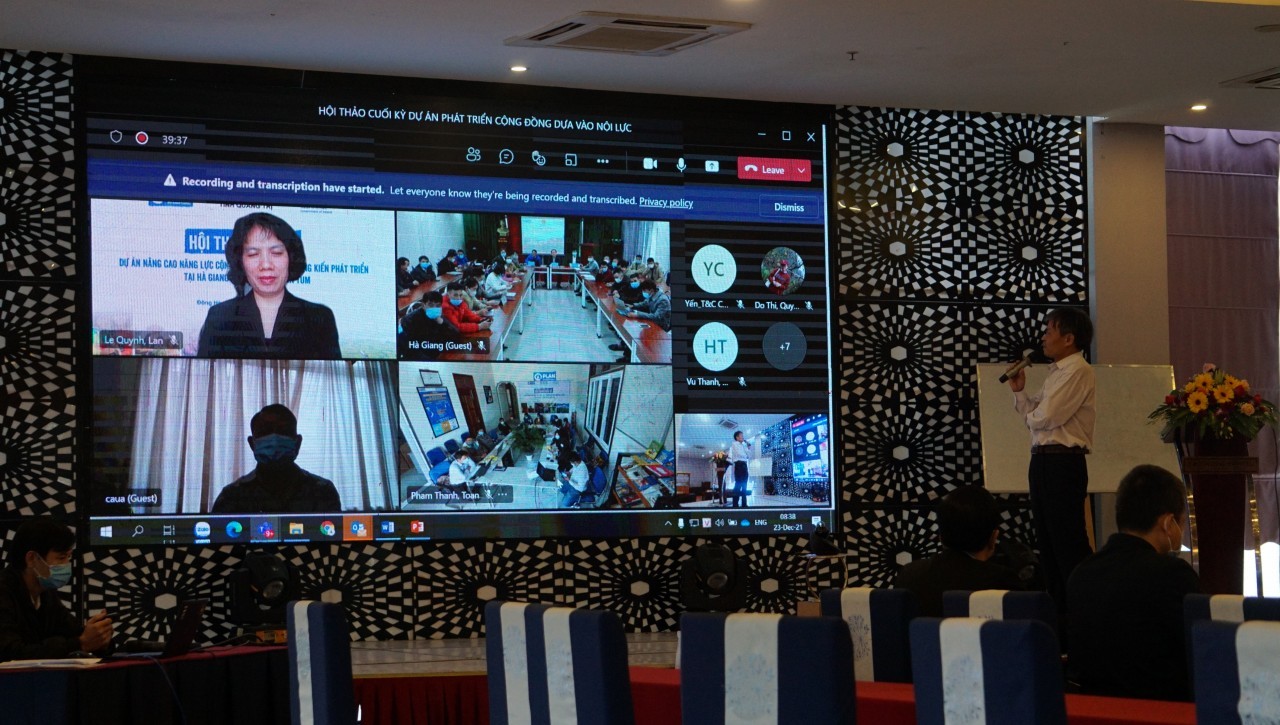 The workshop was held via in-peson and online.
It is especially important that the ABCD approach has been well received by the partners and replicated in other areas in the districts and provinces.
Quang Tri province has replicated the approach to 22 communes still using resources from Program 135, the national target programme on socio-economic development in ethnic minority and mountainous areas.
Meanwhile, Kon Tum has replicated it in eight communes, and Ha Giang has also introduced the approach to seven other districts in a total of 193 communes.
"The ABCD method has been applied in the project on capacity building for grassroots and community cadres in the communes of the Sustainable Poverty Reduction Program for 2016-2020, expanding its scope to all communes, and ethnic minority areas in the province," said Ho Thi Minh, deputy head of the Quang Tri Ethnic Minority Department.
"The project activities have been contributed by the community with inherent and sustainable internal resources. They have created the highest consensus among the people and served as the basis for ensuring local resources to implement the national target programme on boosting socio-economic development in mountainous and ethnic minority-inhabited areas. as well as programmes on sustainable development."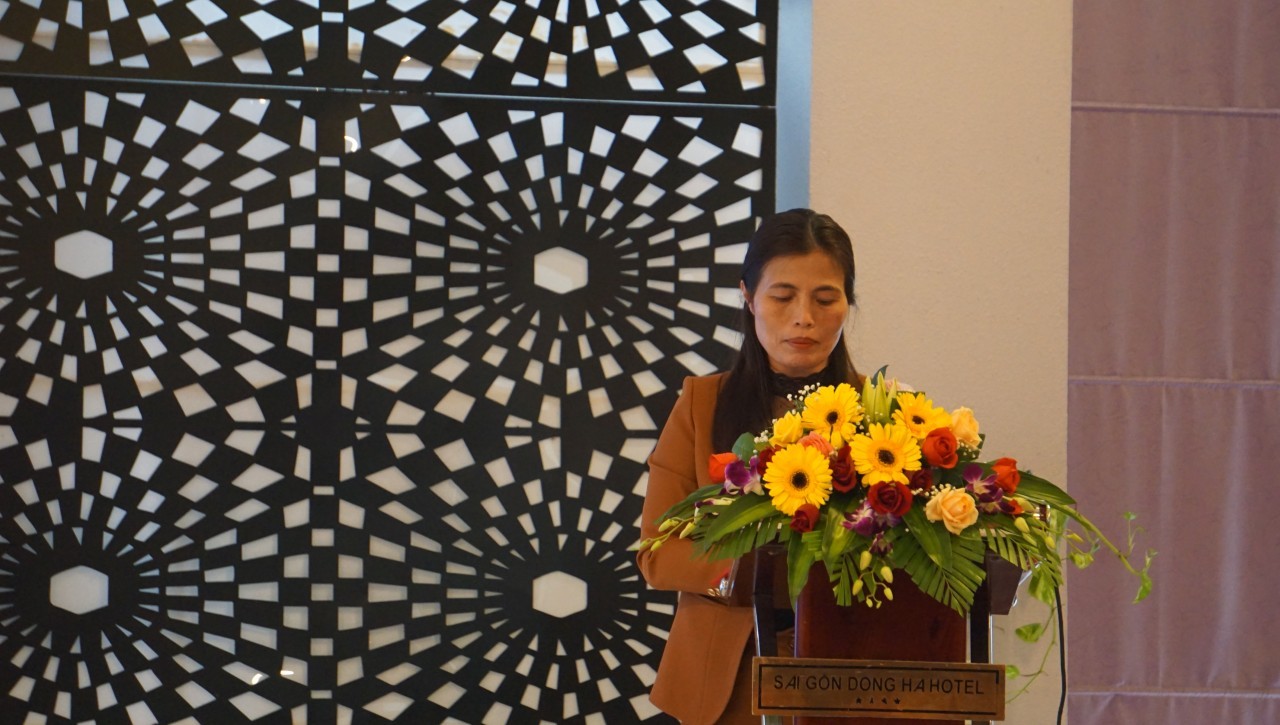 Ho Thi Minh, deputy head of the Ethnic Minority Department of Quang Tri Province shares the project results in her province.
Speaking at the workshop, Le Quynh Lan, Plan International's program impact & partnership manager stressed that Plan's 5th five-year national strategy is to take action so that 2 million girls in Vietnam can learn, lead, decide, and thrive.
To achieve this goal, the participation of people and communities in people-owned initiatives will be a fundamental foundation for creating lasting change in people's lives, contributing to the realization of Children's Rights and Gender Equality in ethnic minority and mountainous areas.
Also at the event, To Ngoc Anh, senior advisor for sustainable development of the Irish embassy, said: "Ethnic minority areas in Vietnam still face many challenges and difficulties. Over the past 15 years, the Irish government has worked with the Vietnamese government and development organizations like Plan International to support community development initiatives. The positive results of the project have been highly appreciated by partners and stakeholders. The ABCD approach has been accepted by the partners and replicated to other areas."
"The Irish embassy looks forward to continuing to cooperate with the Vietnamese Government and development organizations in the coming time to implement community-based initiatives that are as practical and impactful as this model."