Vingroup steps up to industrial real estate
Vingroup has turned a startup venture into a newly industrial real estate investment.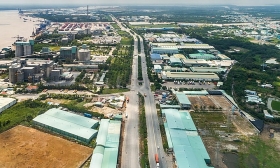 An industrial zone in Ho Chi Minh City (Photoed by Shutterstock/Hien Phung Thu)
Vingroup has changed its name Vingroup Ventures into Vinhomes Industrial Zone Investment (Vinhomes IZ).
The majority of Vinhomes IZ stake was transferred to Vinhomes as the real estate arm of Vingroup.
In December 2018, Vingroup Ventures was established to support startups. Its charter capital is VND70 billion ($3 million), in which Vingroup held a 70 percent stake.
Vinhomes stated that industrial real estate will be one of three pillars of real estate growth, with the other two being apartments and offices.
It added that the development of industrial real estate will also create opportunities for Vietnamese manufacturers to join the auto supply chain and produce made-in-Vietnam cars.
Vingroup's revenue last year rose 7.3 percent to VND130.79 trillion ($5.6 billion), in which almost half came from Vinhomes.
Vingroup acquires supermarket chain Fivimart

VinCommerce, a subsidiary of Vietnam's largest privately-run conglomerate Vingroup, has completed the acquisition of the supermarket chain Fivimart from Nhat Nam Trade Company, according to ...
vnexpress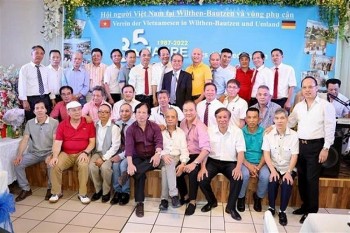 Economy
The Overseas Vietnamese Association in Wilthen - Bautzen and surrounding areas in Germany held a get-together on the occasion of the 35th anniversary of Vietnam - Germany labour cooperation.