Visit Huu Lien Village, One of The Most Beautiful Spots in Lang Son
If you are looking for an ideal place to go after the Covid-19 pandemic, The Huu Lien community-based eco-tourism village is a famous and beautiful destination in Lang Son that attract many tourists in recent years.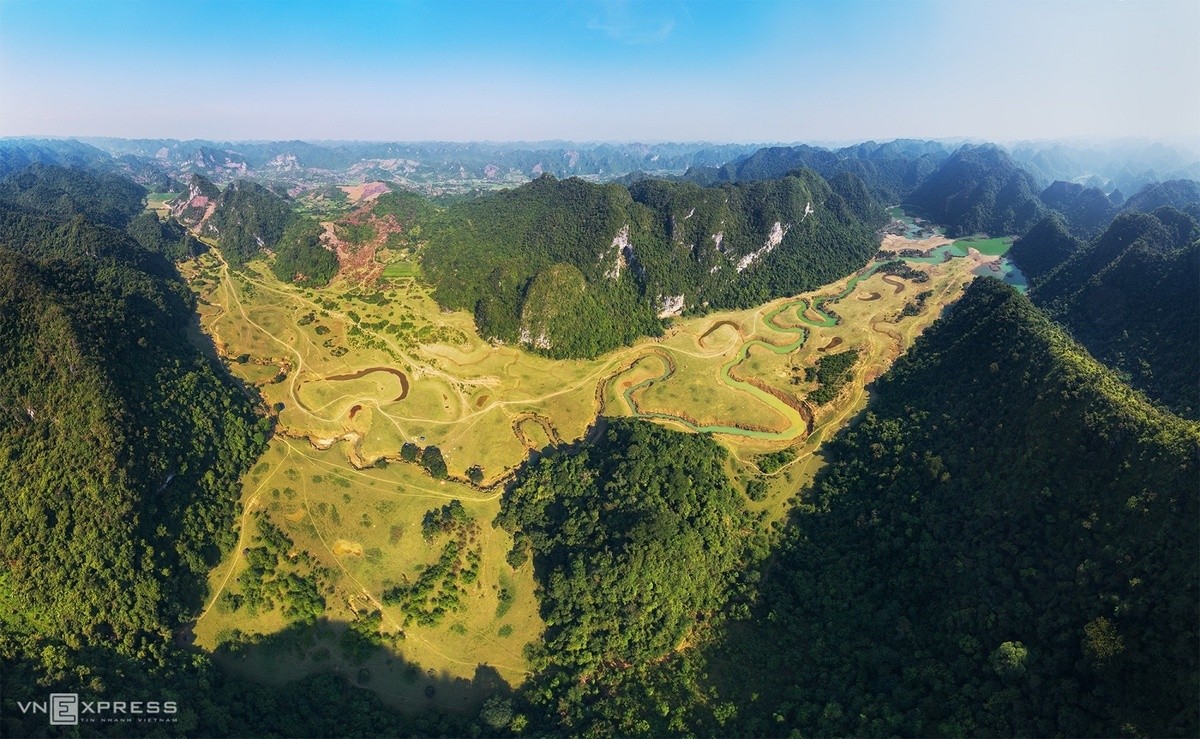 Photo: VnExpress
A panoramic view of the Dong Lam Meadow, an ecological area of around 100 hectares in the north of Huu Lien Commune. The place has woken up to its own beauty and offers attractive ecotourism options in villages like Lang Ben, Lang Coc and La Ba.
Located about 25 km to the north of Huu Lung District in Lang Son Province, which borders China, and 150 km from Hanoi, Huu Lien has a total area of over 6,000 hectares and a population of more than 3,000 people, including the Tay, Nung, Yao and H'mong ethnic minority communities.
The commune captivates with its spectacular limestone hills, undulating vast grasslands, moss-covered waterfalls and emerald lakes.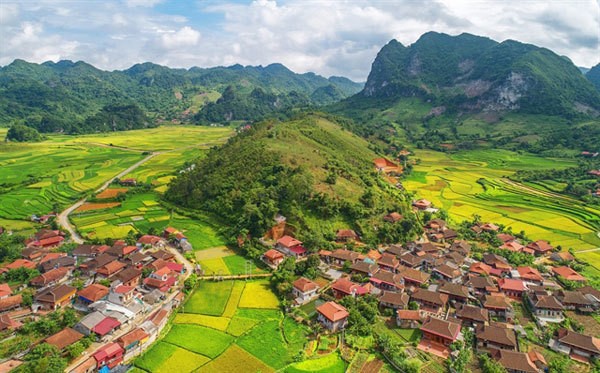 Huu Lien community-based eco-tourism village is an ideal destination for tourists. — Photo toquoc.vn
Nestled in the pristine Huu Lien valley, with stunning karst mountains dominating the horizon, rice paddies, and a natural stream and rockpool on the property, our eco-lodge is the perfect spot to relax and revive.
In the dry season, Lake Dong Lam dries up. In the rainy season, the steppe becomes more beautiful than ever, when the water rises to form small winding rivers. The water here has a jade green colour, creating a charming landscape. At this time, visitors can experience kayaking or rowing around the lake.
The Dong Lam Steppe is very spacious. Along with the cool autumn weather, tourists often choose this place to organise outdoor activities like camping. Tents and colourful kites are also indispensable for travel to Huu Lien. This area is suitable for both adults and children to fly kites together. With family groups, these can be memorable experiences.
The Dong Lam Steppe and herds of horses have become a special attraction for tourists and photographers.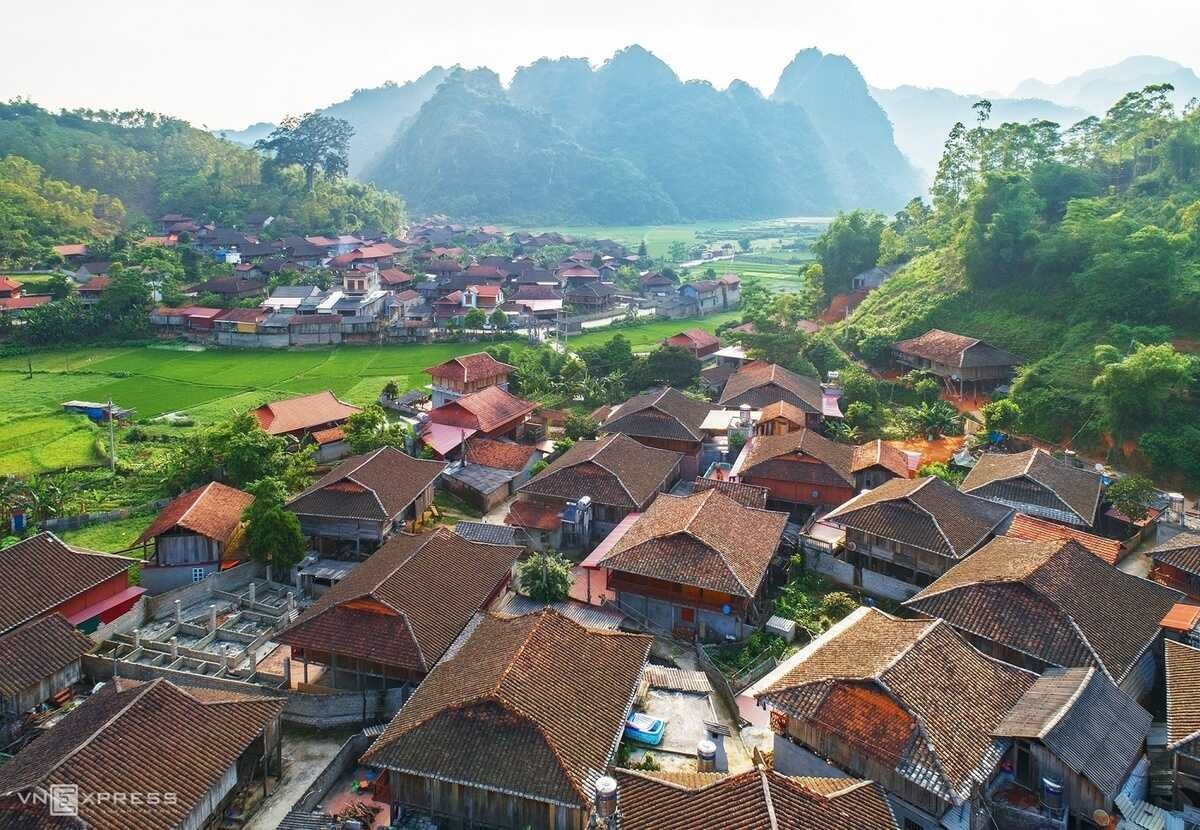 Photo: VnExpress
At the end of the steppe there is a small lake, visitors can go by raft around the lake to see the scenery and soak in the beauty of nature.
In addition to the great potential of eco-tourism development, Huu Lien community-based tourism village is also appreciated for its cultural diversity as it is home to nine ethnic groups, including Kinh, Muong, Cao Lan, San Diu, Tay, Nung, Dao, H'mong, and Thai.
Learning about culture and cuisine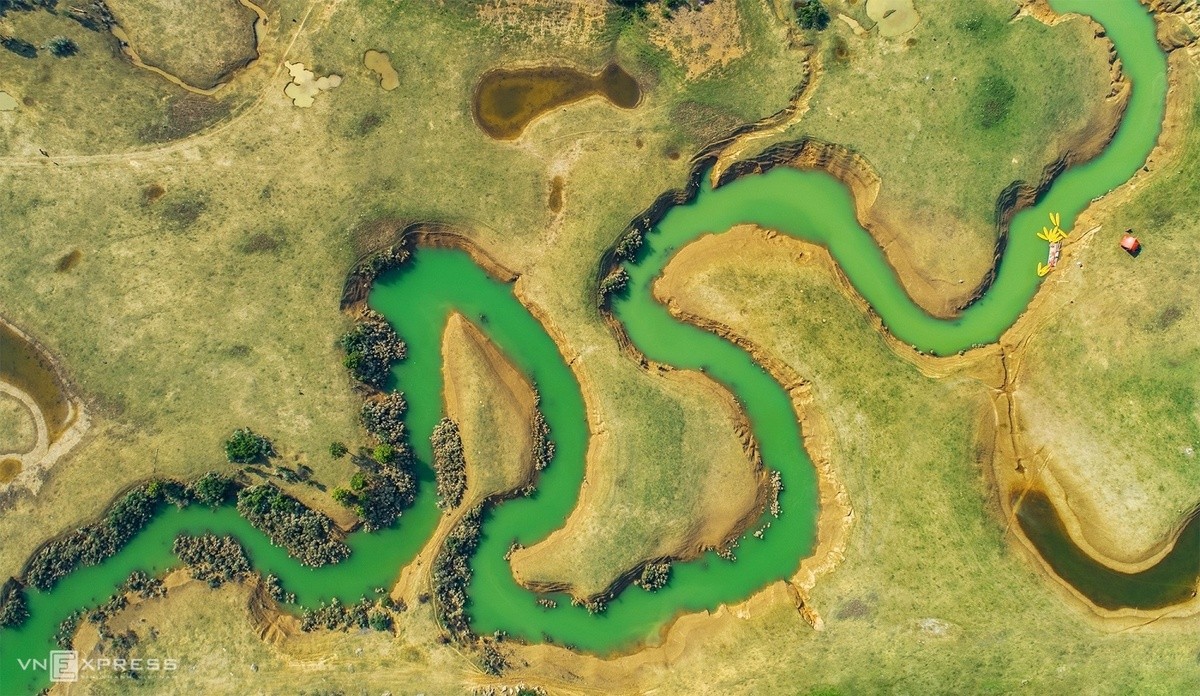 Dong Lam Meadow is only 2 km or so from the stilt houses in Lang Ben Village. It stretches languorously between the limestone hills for about 1.5 km, adorned with trails and streams that flow to Dong Lam Lake. Photo: VnExpress
The prominent feature among the rice fields in Huu Lien Village is the houses on stilts halfway between the mountains and clouds of the old forests.
The commune has a total area of more than 6,000ha and is home to more than 3,000 people, including ethnic Tay, Nung, Dao and Mong people.
In the rice season, the landscape here is even more beautiful. Visitors can see the image of people harvesting in the field, smell the fragrant rice mixed with the smoke of burnt straw.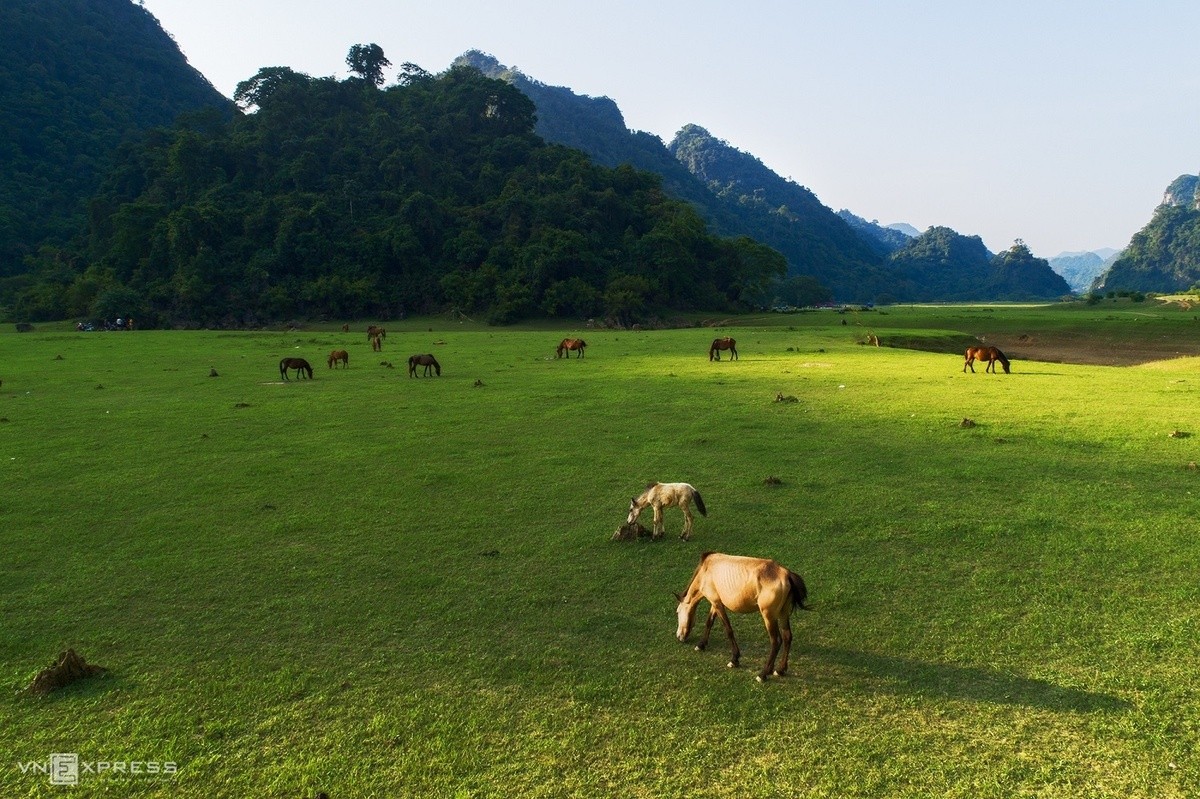 Photo: VnExpress
Mid-September and early October every year is also the persimmon season. On the way to Lake Nong Dung which is not far from Dong Lam Steppe, there are persimmon gardens right on the left. If you go at the right time, you can easily pick persimmons and buy them in the gardens.
Tourism promotion
vacationers can immerse themselves in the harmony of cultural identities among the groups by admiring four-roofed stilt houses leaning against the mountain with the typical architectural style of the Tay people, enjoying beautiful 'Then' and 'Pa Xoan' folk singing of the Dao ethnic group, take part in the Go Chua Shrine Festival, which is celebrated on the 13th day of the third lunar month, and sample delicious dishes including grilled pork, steamed snails, grilled fish, and sticky rice.
Huu Lien villagers have been active in boosting local tourism and promoting their cultural heritage, which has not only contributed to facilitating local socio-economic development but also improved locals' livelihoods. The village now has six homestay facilities to welcome visitors.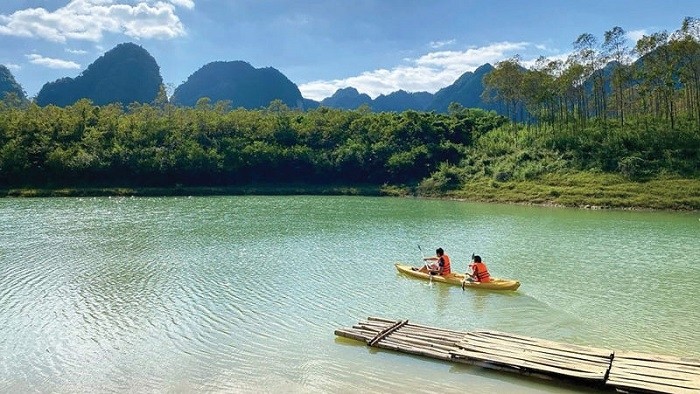 Photo: Nhan Dan
Vi Van Tuyen, the owner of Ngoc Bich Homestay, said that Huu Lien villagers have received a lot of support and training from local authorities towards developing community-based tourism.
Visitors to Ngoc Bich Homestay can try their hands at making pumpkin cakes and cooking traditional wine, visit the family's tangerine garden, enjoy indigenous dishes, and join cultural exchanges with locals.
He revealed that before the COVID-19 pandemic broke out, his family welcomed about 250-300 tourists every month, generating a stable income for the family.
In addition, Huu Lien has many other attractions, depending on the season and weather conditions. About 10km from the commune, tourists can visit the field of buckwheat flowers, Khe Dau Waterfall and Xuong Pong Cave.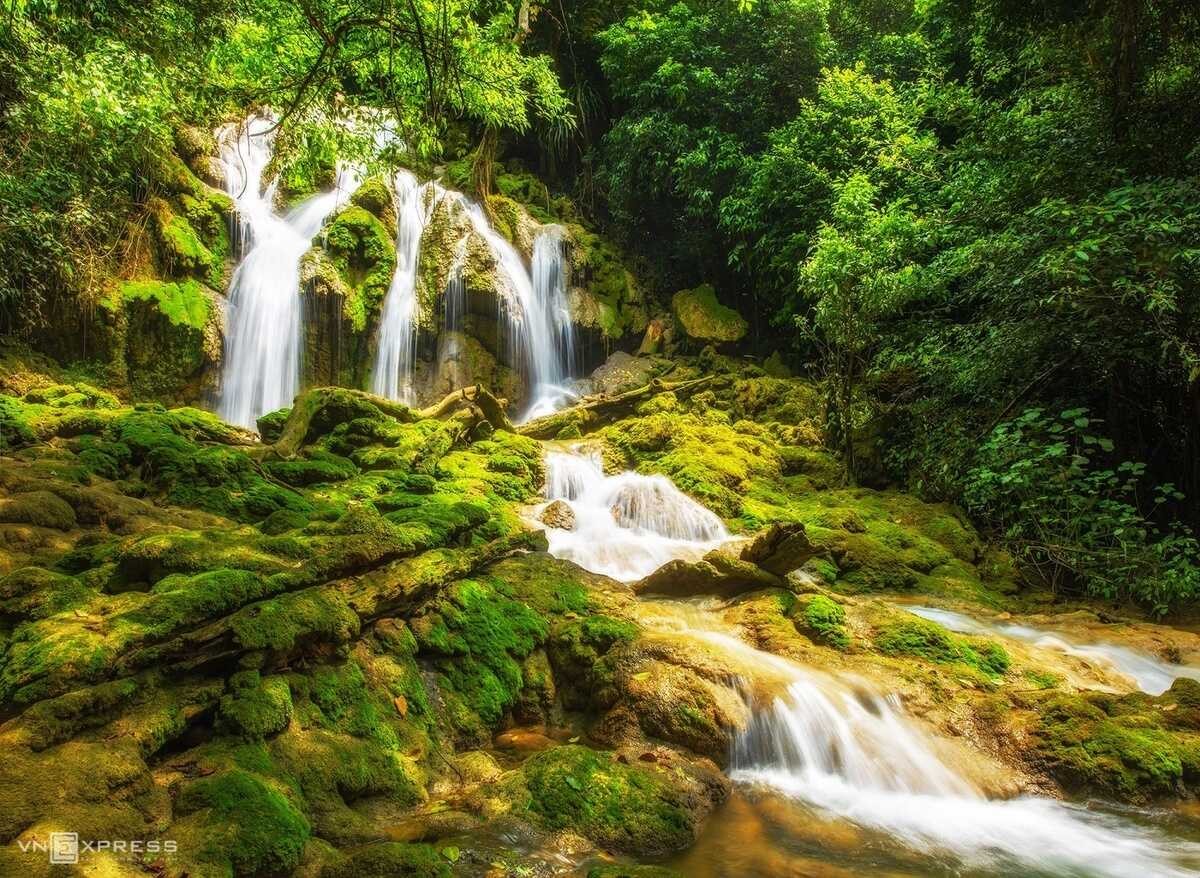 The water from Mo Ang Lake flows along limestone ravines to form the picturesque Khe Dau Waterfall. Photo: VnExpress
Huu Lien is also a place to keep the ethnic customs, traditions and culture alive, like the intangible heritage such as Go Chua Festival, Pá Xoan singing, Then singing or ancient chèo (popular opera) performance.
After experiencing and enjoying the beautiful scenery, you should return to your homestay to enjoy local culinary specialties such as grilled chicken, grilled pork with mắc mật (clausena indica) leaves, grilled stream fish, boiled mountain snails and pumpkin cake. If you want, you can also order food to cook in the steppe or lakeside, the homestay will prepare and bring it to you.
Huu Lien is expected to be an attractive destination for tourists because of its unspoiled, beautiful nature and intact indigenous culture.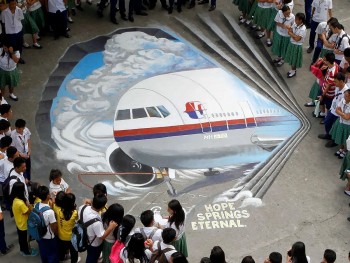 World
The world might never know what really happend when these planes went off the radar. Let's take a look at some of the unsolved mysteries of aircraft disappearances.