Visit Kenh Ga Floating Village – The Beautiful Hidden Gem Of Ninh Binh
On your way to discovering the most beautiful hidden gem in Vietnam, do not forget to visit Kenh Ga – a picture of Ninh Binh river village with gorgeous natural scenery appears in front of your eyes.
Kenh Ga floating village is a small riverside fishing village in Gia Thinh commune, Gia Vien district, Ninh Binh. Surrounded by majestic limestone mountains with a vast river at the foot, the stunning and wild scenery of this village is a hidden treasure that awaits the most adventurous travelers who come and discover every corner of it.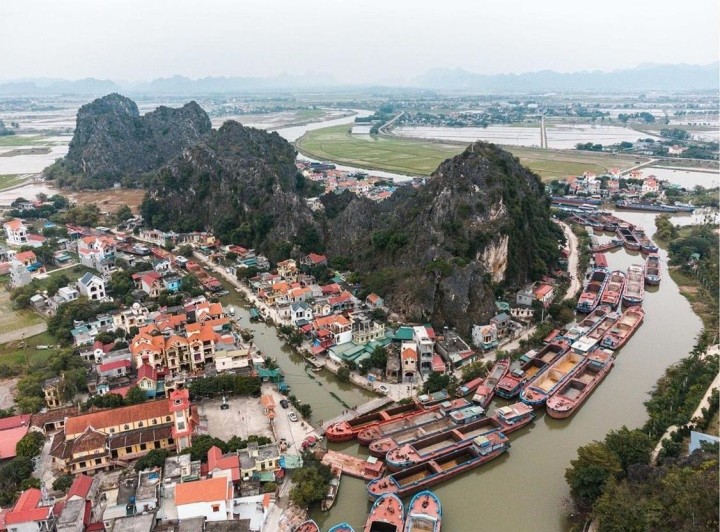 Photo: mathieu_arnaudet
In order to experience all the beauty of Kenh Ga floating village, tourists can sit on a boat and sail along the Hoang Long river, weaving into the village and discovering the simple life of the local people living here. Nothing is more perfect than watching the water flowing just beneath the boat and breathing in the fresh atmosphere that refreshes your soul.
Ninh Binh is always crowded with guests all year round since the weather here is cool and comfortable. You can visit Ninh Binh anytime you want, but summer is the most favorable season for a journey to Kenh Ga village. Coming to Kenh Ga during this time, especially the ripe rice season, you can also see other famous destinations such as Tam Coc Bich Dong, Trang An.
With a cool space and warm water stream to relax, Kenh Ga river promises to be a wonderful and interesting experience for visitors on their way to exploring this land.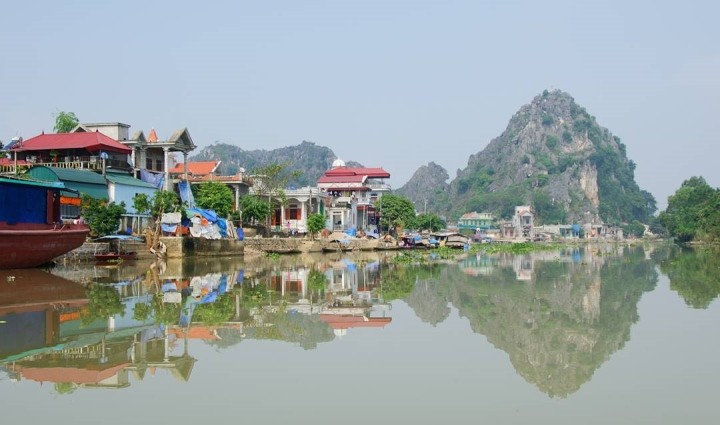 Photo: le.monde.de.ciou
Coming to Kenh Ga, you will feel like you are stepping into another world without the sounds of car honking, and the peaceful houses with friendly villagers making you want to stay forever.
Not having as mysterious legendary as most of the destinations in Red River Delta, the second largest delta of Vietnam, the name of Kenh Ga Floating Village derives from the activities of daily living of the community settling on the riverbanks. Kenh Ga, which means Chicken Canal, originates from the hot spring in the middle of the village, where water is used for removing chicken feathers.
In another story, according to local inhabitants, from ancient times, the top of the limestone mountain in the village is shaped like a chicken; since then it is called "Kenh Ga".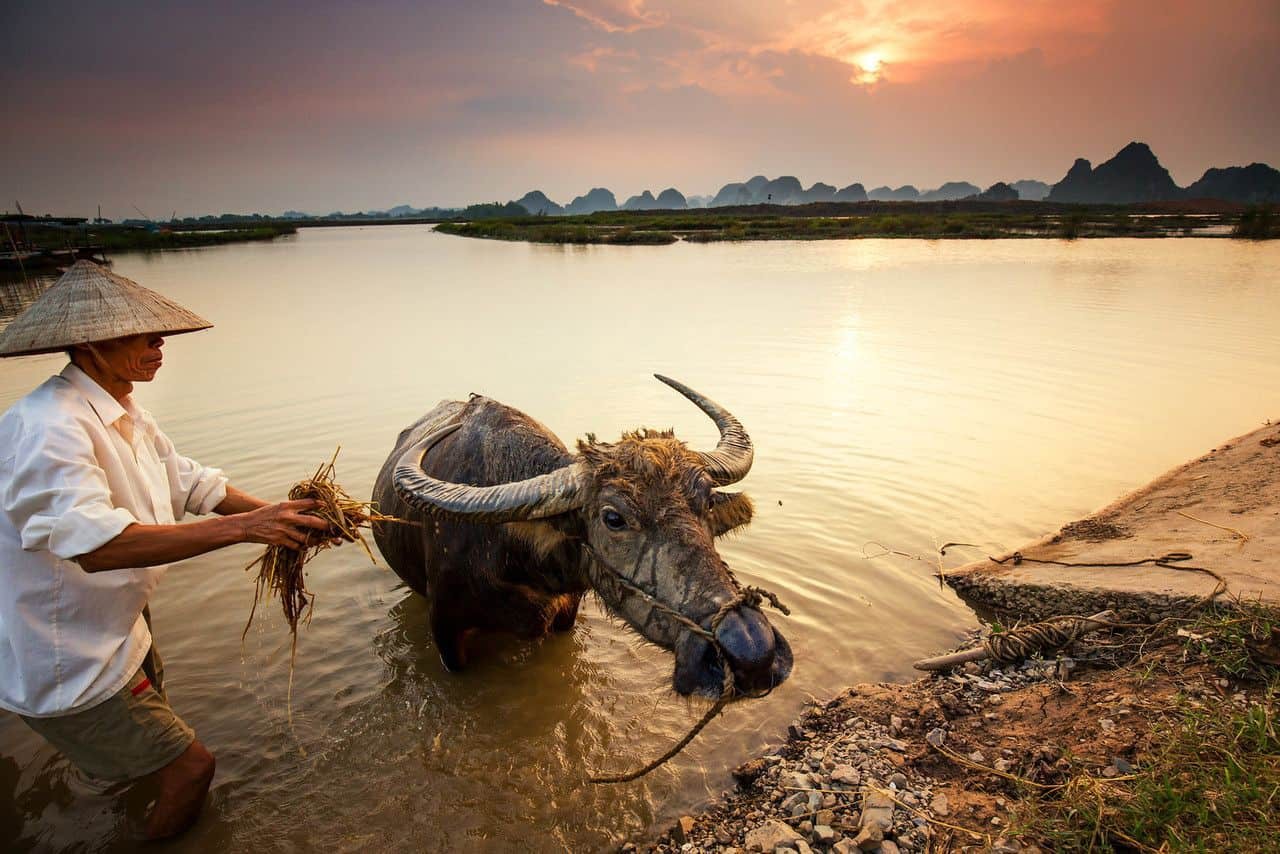 Photo: Vietnam Discovery
The convergence of the Boi River, Lang River, and Hoang Long River creates a confluence where people live mainly on fishing. Hoang Long River, also known as Dai Hoang River, is the main means of subsistence for the residents of the village. Coming to Kenh Ga Village, it is not difficult to catch sight of the children who are only four to five years old following their parents sailing, swimming, and fishing.
The widest space between the mountain ranges and the Hoang Long River is about 20 meters, and the narrow spot is only 8 meters, but each of the residential clusters in Kenh Ga village still lives and gets benefits from floods. To adapt to life here, people when building houses calculate the floors from two to three meters high to avoid flooding. Every June and July, when the flood season comes, Kenh Ga Village is isolated and all activities of locals are on boats.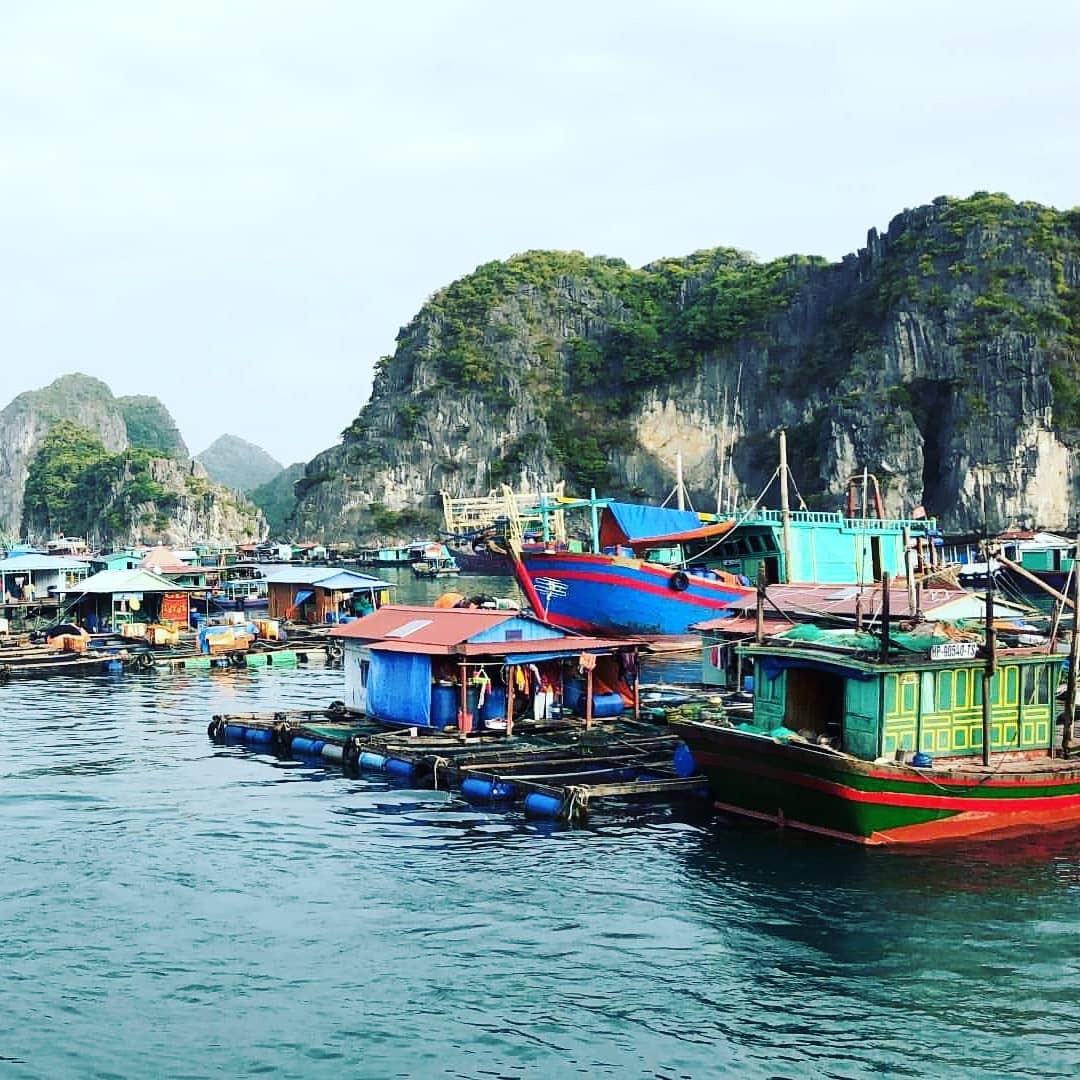 Photo: MIA
Kenh Ga is even more lovely on foggy days, especially in the early morning, when everything is covered in a thick mist that makes it feel like you get lost in a fairytale land.
You should visit Kenh Ga floating village in the evening to walk in a quiet atmosphere while listening to ancient Cheo and Ca Tru tunes from 200 years ago. Try to spend a day and night living here and learn more about the unique Vietnamese culture, as well as witness the simple life of the fishermen and local villagers.
Hot water at Kenh Ga hot spring is considered to have healing effects, and help with your digestion system. The water temperature here is always stable at 53 Celcius Degree. You can also experience soaking yourself in herbal baths, and even try mud baths while enjoying the green nature surrounding you.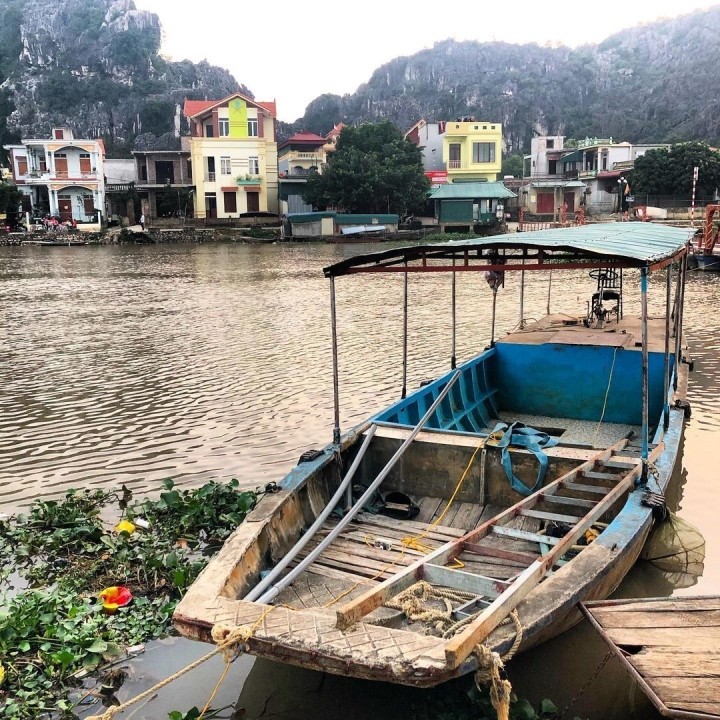 Photo: mrk_bd
Coming to Kenh Ga village, you must definitely enjoy the specialties of this land, with the most significant dishes such as burnt rice with goat sauce, Gia Vien shrimp paste, Yen Mac sour spring rolls, etc, with rich and delicious flavors that will make you fall in love at the first bites.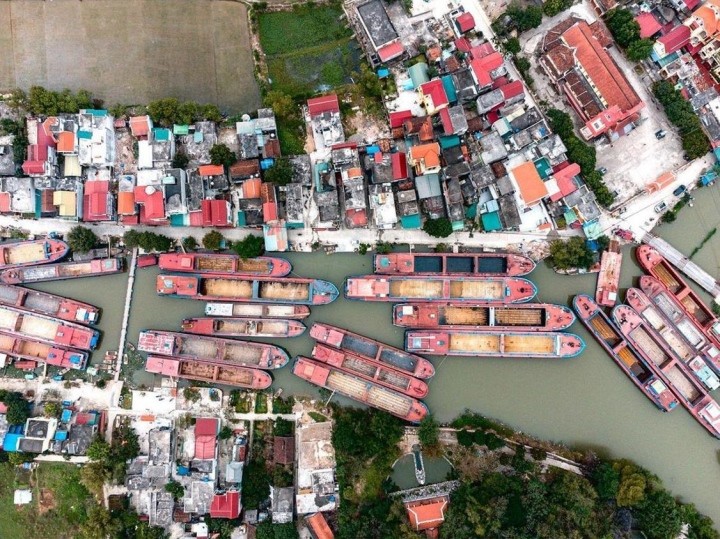 Photo: mathieu_arnaudet
Goat meat in Ninh Binh is considered one of the most delicious dishes in Vietnam. The meat is moderately tender, not too chewy, with a characteristic odor but not as strong as goat meat in other regions. Goat meat is served with a variety of spices such as lemon, ginger, chili, lemongrass, galanga, fig leaves, apricot leaves, green bananas, and raw vegetables to reduce the odor and enhance the sweetness of the meat.
Ninh Binh mountain goat is used to make up to 20 dishes, but the rare goat meat with lemon is the typical dish that is recommended by most gourmets and local restaurants. The goat meat is steamed and then mixed with the juice of lemon, lemongrass, galanga, and roasted sesame to retain the meat's flavor.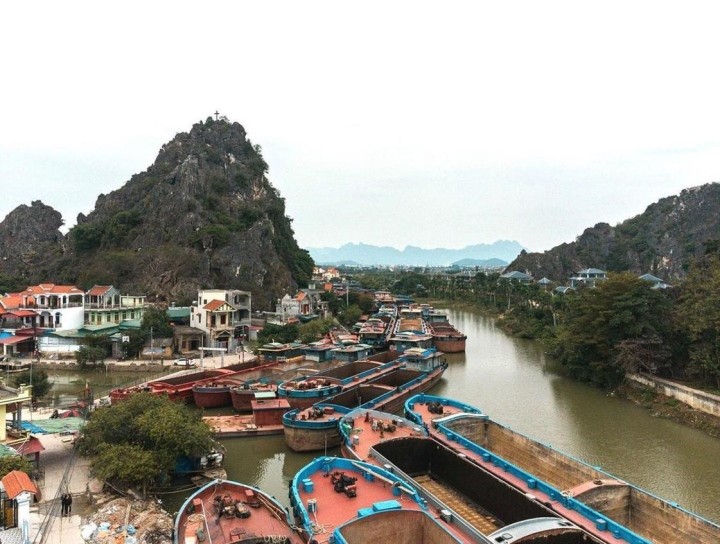 Photo: mathieu_arnaudet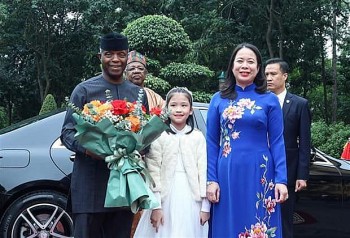 National
The two countries have strived to raise their bilateral trade to over USD 500 million and become important trade partners of each other in respective regions.