Visit Saigon Zoo and Botanical Garden – The Peaceful Green Heaven of Vietnam
Nestled between the tall buildings, streets, and crowds, Saigon still has peaceful green spaces. Most people who have visited the city, have heard of Saigon Zoo and Botanical Garden. This zoo is where people choose to escape the hustle and bustle of Saigon and find themselves little peace and quiet time.
Established over 150 years ago, the Saigon Zoo and Botanical Garden are one of the oldest zoos in the world. This place is a historical and iconic landmark of Ho Chi Minh City with vast collections of rare animals and plants. Some of them are on the list of the high risk of extinction. This place is also a familiar destination for city dwellers, especially families traveling with kids, on the weekend since it is a big green space in the city that has old trees and bright sunshine.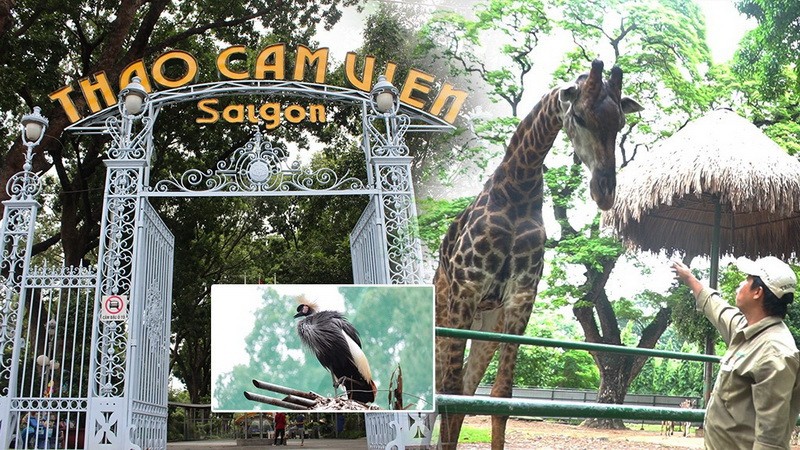 Photo: VietnamPlus
Saigon Zoo and Botanical Garden, also known as Saigon Zoo, is the largest park and the conservation center of the biggest number of flora and fauna in the city. It is the home of more than 1000 animals in 125 species, including many rare ones such as leopard, star pheasant, yellow-cheeked gibbon, etc. This "oasis" is one of the most favorite places in Saigon that are visited by tourists from all over Vietnam.
Saigon Zoo is a work of art and a historical site. For many years, it served as an image of traditional culture, especially in this modern city. The vitality and lasting value that this location brings have made the Zoo and Botanical Garden have their own charm that can't be mistaken for anywhere else.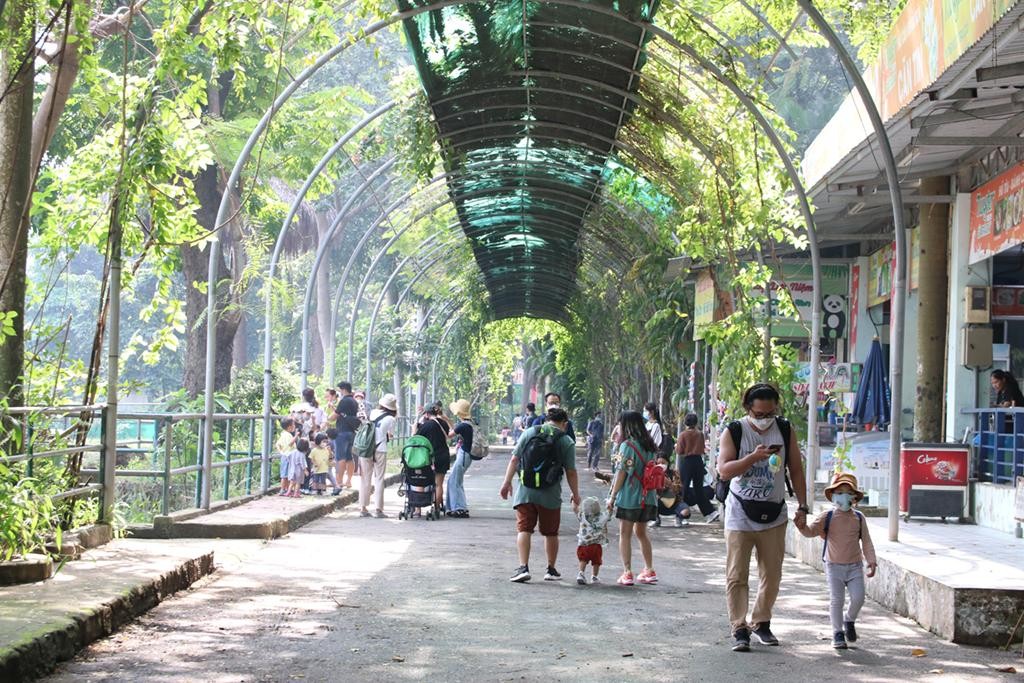 Photo: Baothanhnien
The zoo was built in 1864 and used to be named Botanical Garden. The person who laid the foundation was La Grandiere - Governor-General of Indochina. He asked to turn the land here into a place for planting beneficial plants and keeping animals for the study of Indochina. La Grandiere has assigned veterinarians of the French Army to expand 12 hectares of wasteland to turn into a location for planting trees and raising animals.
To turn this place into an animal and plant breeding ground for the whole of Indochina. By the end of 1865, the Japanese government provided the Botanical Garden with about 900 exotic plant varieties. Therefore, this is the reason why people call this garden a small lung of Saigon.
Photo: hcmcpv.org.vn
The plant has up to 1,800 trees of 260 different species, 23 species of domestic orchid, 33 species of cacti, 34 types of bonsai, and 20-hectare green grass. This site is divided into several areas, including the zoo area, ornamental plants and orchids, and the play area (for all ages and sightseeing purposes).
How to get to Saigon Zoo and Botanical Garden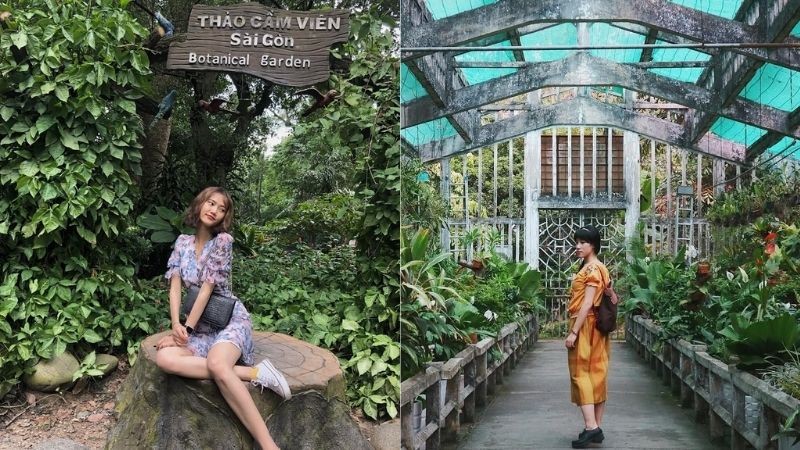 Photo: Instagram
If you go by motorbike, you will reach the Zoo and Botanical Garden by two roads, which are Nguyen Binh Khiem main gate and Nguyen Thi Minh Khai street. At the 2 gates, there will be parking lots for you. If you arrive using private car, remember to stop by the side gate of Nguyen Binh Khiem to park your vehicle.
If you go by bus, the bus will drop you right at the gate on Nguyen Thi Minh Khai Street or you can get off at Le Duan Street and then walk to the main gate on Nguyen Binh Khiem Street, on the bus route that you take.
Getting around Saigon Zoo and Botanical Garden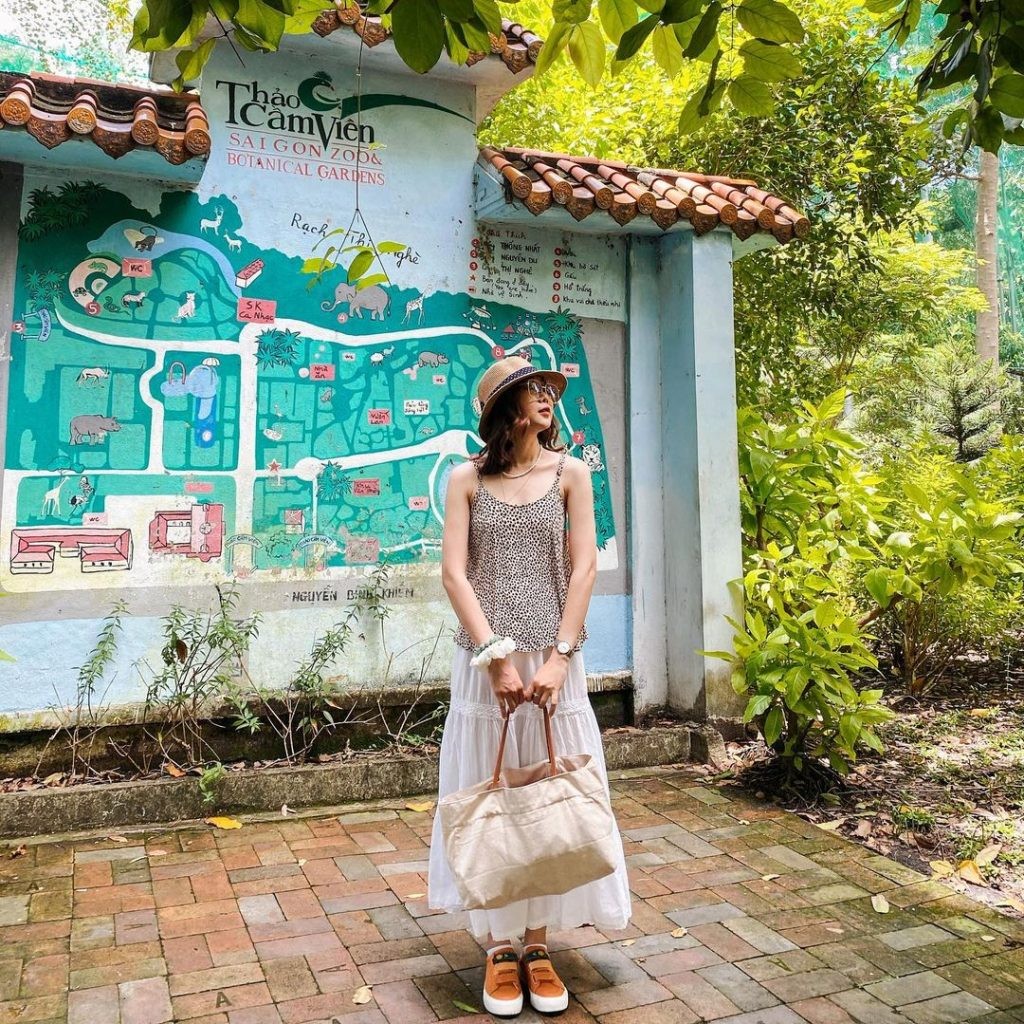 Photo: @yuu.yenn
There are electric cars that take you around the zoo for VND 15,000 (US$0.65) for children under 1.3 meters in height and VND 20,000 (US$0.87) for an adult. This could be a great choice either you go with kids or want to have an overview of the zoo because there are many small roads or alleys in the park that could only access by walking.
Activities in Saigon Zoo And Botanical Garden
Saigon Zoo and Botanical Garden is a suitable place to bring your children, especially those who are in kindergarten or primary school since there are plenty of activities here such as a circus show on the weekends, the mini water park, children's zoo, along with a children playground. Saigon Zoo and Botanical Garden also offer educational tours for students and schools that want to expand their knowledge about plants and animals.
There are also several small food stalls near the children's playground selling ice cream, soft drinks, fish balls, and sausages.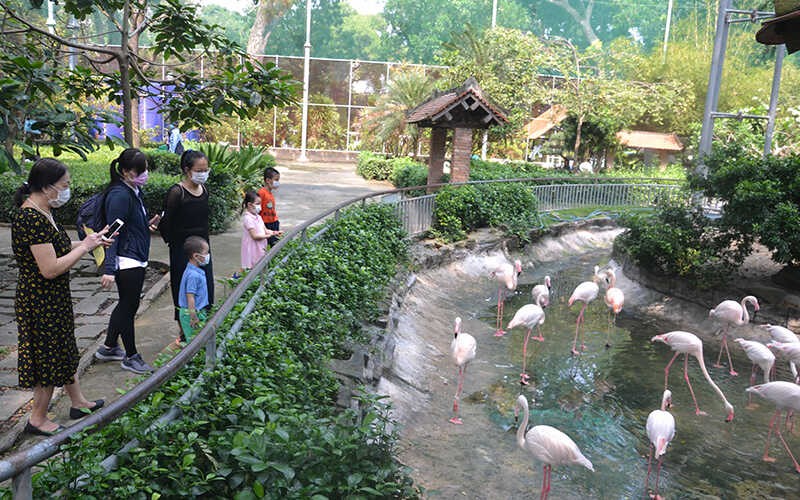 Photo: Baonhandan
The most welcoming space for little children to witness the animals at a close distance is the children's zoo, as they are allowed to feed grass or vegetables to goats, sheep, etc. From 8 am to 2 pm every Saturday and Sunday, the area will be free for children to get in without any charge. This will be an interesting experience for your kids, and families to spend fun together.
At 3 pm every day, tourists will be able to see zookeepers feed Bengal white tigers, lions, and Indochinese tigers. On Tuesdays, these species will be fed live rabbits to maintain their ability to hunt.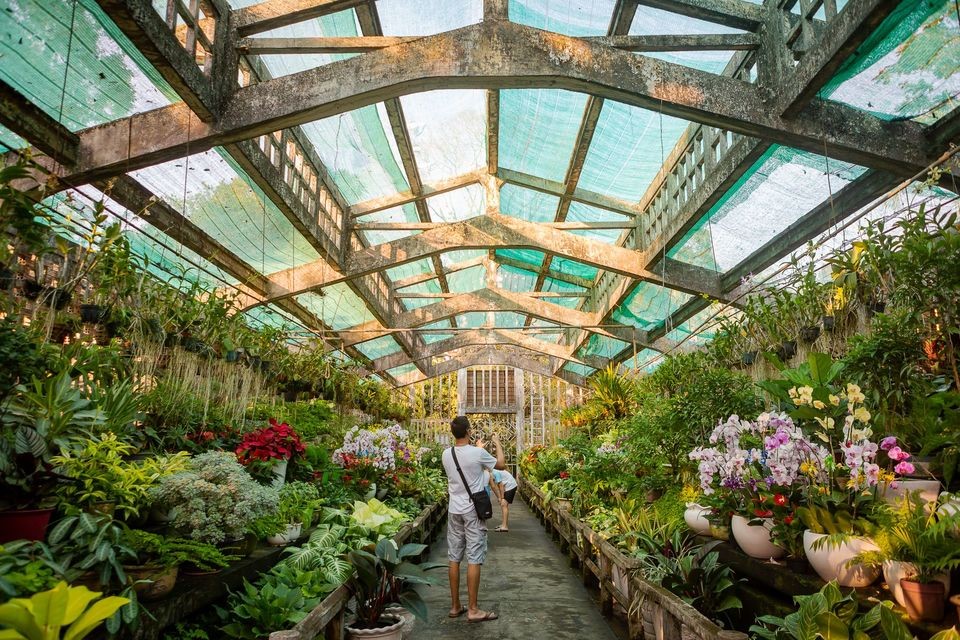 Photo: Viet Fun Travel
History of Saigon Zoo and Botanical Garden
The idea of ​​building a botanic in Saigon was made possible by admiral Pierre-Paul De La Grandière. His goals were to use this place to raise awareness and help to sustain native flora and fauna, as well as serve for research of scientists in Indochina (Indochina is the region in Southeast Asia, including Burma (Myanmar), Cambodia, Laos, Malaysia, Thailand, and Vietnam).
Louis Adolphe Germain, who was a veterinarian doctor in the French Army, was assigned the task to open 12 hectares of land to the northeast of Thi Nghe Channel to build this landmark on March 23rd, 1864. A year after, in 1865, the construction was extended to 20 hectares and finished with many types of rare plants and animals. They were imported from nearby countries such as India, Thailand, Laos, and Cambodia.
At that time, the French government designated botanist JB Louis Pierre (Jean Baptiste Louis Pierre), who had been working in botanical gardens in Calcutta, as its director. During 12 years in charge of the Saigon Zoo and Botanical Garden (from 1865-to 1877), JB Louis Pierre had significantly contributed to Saigon Zoo and Botanical Garden, dedicating most of his life to building and expanding the botanical gardens and the zoo. He brought a lot of trees from the other continents and fruits from other areas in Southeast Asia, and thus, created the basis for the delicious plant varieties which are now very popular in Vietnam. Moreover, he left a precious legacy - the collection of over 100,000 plant templates which is kept at the Institute of Tropical Biology in Ho Chi Minh City. In 1994,
Friendship
To mark the 50th anniversary of the establishment of diplomatic relations between India and Vietnam and on the eve of the 132nd birth anniversary of President Họ Chị Minh, Indo- Vietnam Solidarity Committee organized a national seminar on "Ho Chi Minh and India" on 14th May 2022 at National Library, India.