Visit The Most Beautiful National Parks In Vietnam
Vietnam is gifted with beautiful natural scenery and has many wonderful national parks that will be awesome destinations for adventurous seekers.
National parks dot the landscape of Vietnam from the lofty mountains of the north to the white-sand isles of the south. Limestone peaks fall over meandering rivers, and snaking caverns twist into the dense jungle canopy. This is nature at its best in Southeast Asia, according to The Culture Trip.
1. Ba Be National Park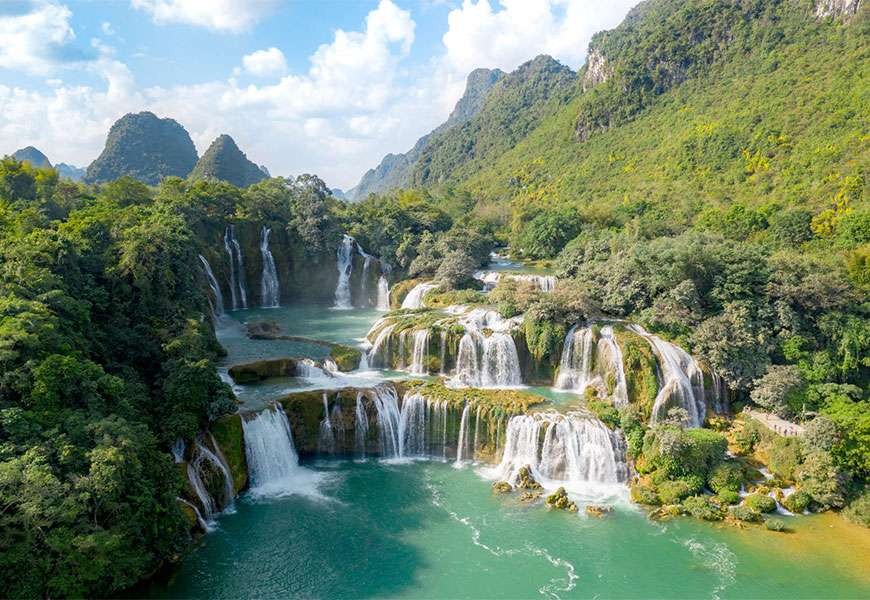 Photo: Ba Be National Park
Ba Be National Park often referred to as the Ba Be Lake, is situated in Bac Can Province, about 240 km from Hanoi. It spans over 23,000 hectares of beautiful waterfalls, deep rivers, valleys, lakes, and caves, all set amongst towering peaks. The whole area is home to many ethnic communities too. The prominent Ba Be Lake is in fact three lakes linked by wide channels, about 8 km in length. The surface of the lake is always calm and perfect for a relaxing boat trip downstream. In 2004, Ba Be National Park was recognized as an ASEAN natural heritage. Many incentives and joint venture programs have been implemented to promote the park's tourism.
The center of the park is Ba Be Lake, which is located at an altitude of about 178m above sea level with a length of up to 8km and a width of 500m. This is the largest and highest natural freshwater lake in Vietnam. Ba Be Lake is also considered "a natural mountain lake with significant benefit in Vietnam". Ba Be means "three lakes", the Tay people called it "Slam Pe" (Pe Leng lake, Pe Lu lake, and Pe Lam lake). Ba Be Lake is a continuous lake with countless small streams, stretching nearly 8km in the North to the South direction. Because of this magnificence, Ba Be is sometimes referred to as "Halong Bay on land".
2. Phong Nha – Ke Bang National Park
Photo: Lonely Planet
Phong Nha-Ke Bang is a national park in the center of Quang Binh province in north-central Vietnam. It protects one of the world's two largest karst regions with several hundred caves and grottoes. Its name derives from Phong Nha cave, the most beautiful one, with numerous fascinating rock formations, and Ke Bang forest. The plateau is probably one of the finest and most distinctive examples of a complex karst landform in Southeast Asia.
Phong Nha-Ke Bang is an adventurer's wonderland, chock-full of tenacious rivers, vivid jungles, and mammoth caves. This UNESCO-recognised national park is home to some of the world's largest caves, with many other systems hiding beneath towering, jungle-topped karsts. Depending on your interest, caving experiences can range from afternoon excursions to intense, four-day expeditions. Above these subterranean cave kingdoms, you'll have opportunities for kayaking, cycling, and hiking in the national park. Restful Phong Nha Town is a beautiful base to return to at the end of each day, according to Vietnam Travel.
3. Cuc Phuong National Park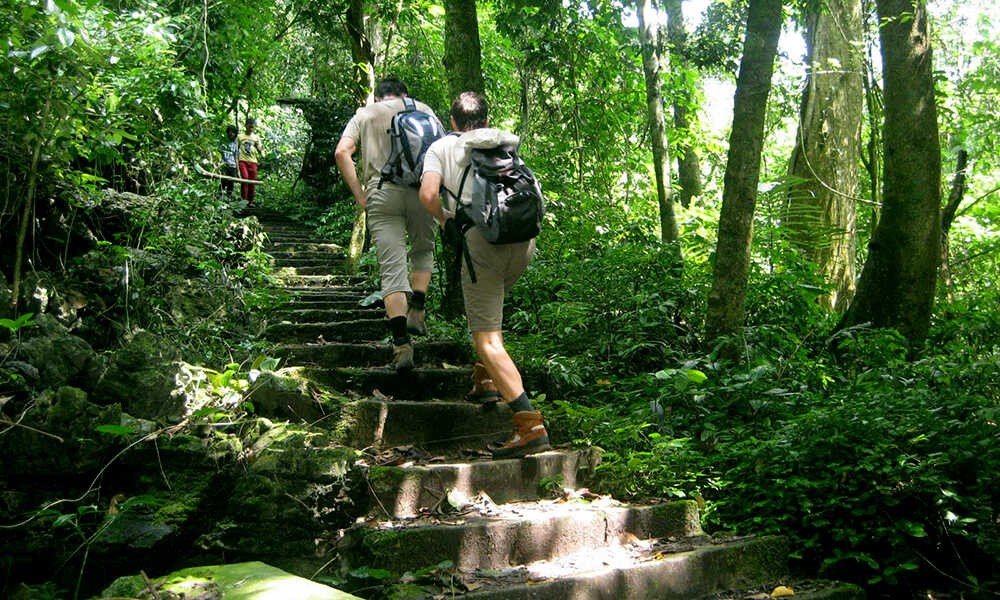 Photo: Hanoi Explore Travel
With 307 species of bird, 133 species of mammal, 122 species of reptile and more than 2000 species of plant, Cuc Phuong National Park is one of Vietnam's most important protected areas. Cuc Phuong spans two limestone mountain ranges and three provinces. Its highest peak is Dinh May Bac (Silver Cloud Peak) at 656m. In 1962 Ho Chi Minh declared Vietnam's first national park, saying: 'Forest is gold', according to Lonely Planet.
Unfortunately, poaching and habitat destruction plague the park. Improved roads have led to illegal logging, and many native species – such as the Asiatic black bear, Siamese crocodile, wild dog and tiger – have now vanished from the area. Other wildlife is notoriously elusive, so manage your expectations accordingly. The park is home to the minority Muong people, whom the government relocated from the park's central valley to its western edge in the late 1980s.
4. Phu Quoc National Park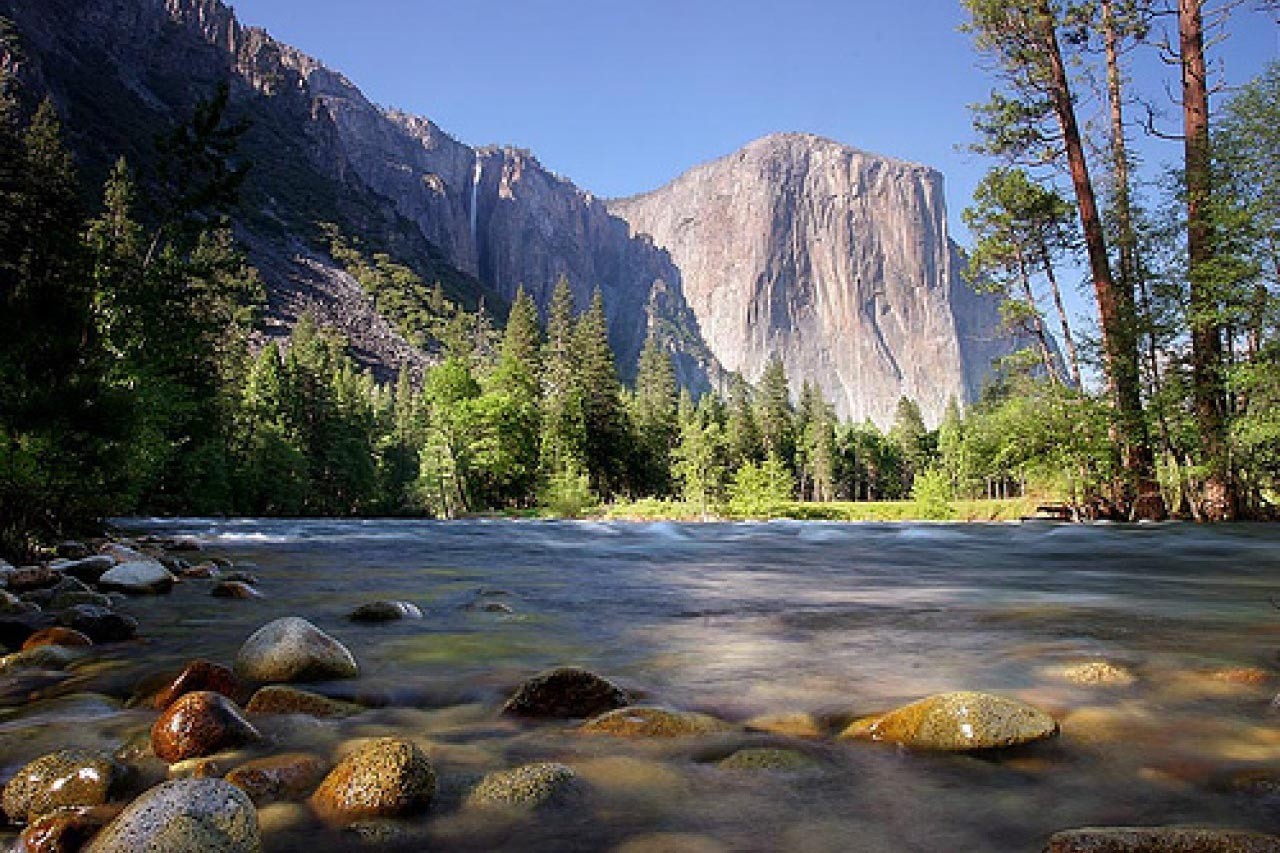 Photo: Cassia Cottage
Situated in the North-East of Phu Quoc Island and the Northern and Eastern boundaries with the coastline, Phu Quoc National Park covers 31,422 ha, accounting for 70% of the area of Phu Quoc Island, which is regarded as a precious thanks to the prosperity of natural beauty. According to director Pham Quang Binh, Phu Quoc National Park is located on an island that has a mixture of continental and coastal climates, creating a rich ecosystem of primeval, secondary and indigo forests. Its indigo forests are distributed in the wetlands or the lowlands that are flooded in the rainy season and sloping hills.
The topography of the national park is hilly, despite not particularly steep with the highest point is Mount Chua, at 603 m. Being drained by numerous, mainly seasonal, streams, the only sizeable river on the island is the Rach Cua Can river, which drains the southern part of the national park, and flows into the sea on the west coast of the island. Covering more than 27,000 ha of forest, including 6,000 ha of buffer land and 20,000 ha of surrounding ocean area, Phu Quoc National Park has a rich ecosystem due to the co-existence of the Malaysian, Burmese and Himalayan species.
5. Cat Tien National Park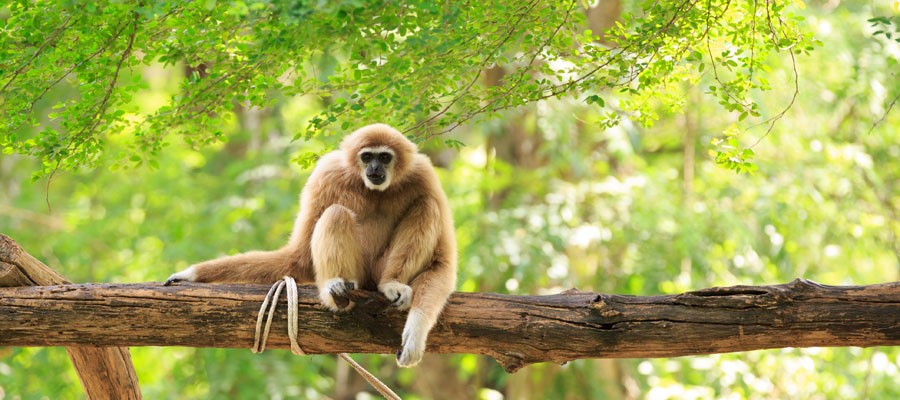 Photo: Ideal Travel Asia
Cat Tien National Park is one of the largest nature reserves in Vietnam, encapsulating a tremendous 719 square-kilometres, and stretching across three different provinces. Although the park was technically established in 1992, its history goes back to the 1970s with centuries-old trees to prove it. Tourists are encouraged to visit the national park, but numbers are limited in order to protect the area, so booking in advance is a must! Located north-east of Ho Chi Minh City, the park can be reached in 3-4 hours by car. Visitors can stay overnight, or for a number of nights, in accommodation that ranges from simple bamboo huts to luxurious lodges. Much of the accommodation is set amid the forest itself, providing ample opportunities for watching the park's many wild inhabitants, according to The Culture Trip.
With such an array of wild inhabitants, it's easy to assume that Cat Tien National Park is only of interest to wildlife-lovers, but this is definitely not the case. The park provides ample activities for adventure-lovers, including some of the best trekking, biking, and boat trips in south Vietnam. For those who enjoy learning about foreign cultures, there are also a number of local communities living within the National Park that can be visited, including the Chau Ma and Stieng people.
6. Yok Don National Park
Photo: Vietnam Discovery Travel
Yok Don National Park borders four communes in Dak Lak province: Ea Bung and Chu M'Lanh communes – Ea Sup district, Krong Na commune- Buon Don district, and Ea Po commune, Cu Jut district. The park covers a flat plain that extends from eastern Cambodia into northern Dak Lak and southern Gia Lai provinces in Vietnam. Yok Don National Park is flat with an elevation of 200m with lowland landscape dominated by dry forest studded with seasonal pools. Semi-evergreen forest can also be found, along watercourses, according to Vietnam Discovery.
There are, however, several ranges of low hills within the national park; the highest is the eponymous Mount Yok Don at 482 m in the south-eastern range. Yok Don is bisected by the Srepok River- a major tributary of the Mekong River. During the dry season, the two largest streams at the site, the Dak Ken and Dak Na, are ramified to a series of interrupted pools. Yok Don National Park has a reputation as an important site for the conservation of large mammals. Indeed, scientists consider the continued occurrence of asian elephant elephas maximus, gaur bos gaurus, banteng B. javanicus and tiger panthera tigris at Yok Don to be confirmed. In addition, evidence from recent trophies and first-hand reports indicates that the national park may support small numbers of the globally vulnerable eld's deer cervus eldii. Furthermore, two globally threatened primate species also occur at the national park: black-shanked douc pygathrix nigripes and yellow-cheeked crested gibbon hylobates gabriellae.
7. Bach Ma National Park
Photo: Luxury Travel DMC
Bach Ma National Park is located in a mountainous area exactly on the border between the former North and South Vietnam. Here you can see a mix of both landscapes, making Bach Ma much more varied than the other national parks. With waterfalls, cool forests, and flowering rhododendrons, this area is absolutely beautiful. The slightly richer French citizens settled here in the early twentieth century because they appreciated the view over these valleys and the Hai Van Pass. So don't be surprised if you suddenly come across large colonial villas in the middle of these dense forests, according to Local Vietnam.
The park has an area of approximately 22,000 square kilometers and is 1,200 meters above sea level. Mount Bach Ma has the highest peak at 1,448 meters. This makes the temperatures much cooler and more pleasant. The name Bach Ma means 'white horse', named after the white cloud around the mountain top. The landscape at the foot of the mountain is less woody but nice with grasslands, shrubs, countless rivers, and lagoons. The higher you go, the denser the forests become. Bach Ma National Park is a forest with a great collection of animal species, therefore, the best time to explore is from December to April (dry season). This period has low rainfall offering the perfect stretch of jungle walk.
8. Con Dao National Park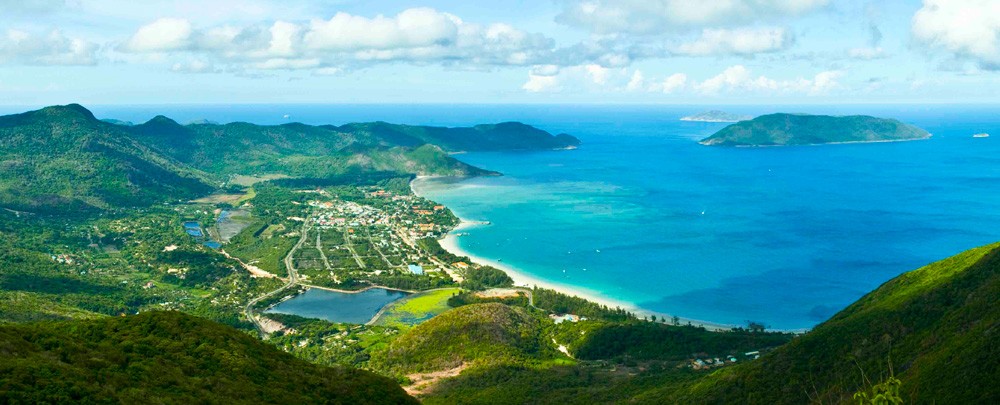 Photo: Condaopark
Con Dao is the name of an archipelago situated around 180 km off Vung Tau City, Southeast of Vietnam, 83 km off Can Tho Province (Hau River estuary), and 230 km off Ho Chi Minh City. For many centuries, Con Dao has been known as. Hell o­n Earth because of the wicked oppression under the French and American rule with a system of prisons, cells, French-style and American-style cages where revolutionary leaders and patriotic men of Vietnam were confined and maltreated. There were nearly o­ne thousand of such cells of different sizes, different sections, isolated sections, French-style and American-style cage sections.
So far, the Con Dao prison system has been recognized by the Government as a national historical site because it is an evidence of the colonialist and imperialist's wickedness and cruelty; whilst it is also proof of the resilience and unyieldingness of more than 20 thousand men who had forever stayed under this Con Dao ground for their strong determination in fighting to win sovereignty for the Vietnamese people. Con Dao, in addition, is a very precious natural resource of the country, with high potential biodiversity, national genetic conservation, and a congregating site for the flora and fauna originating from the northern, central, and southern parts of Vietnam. Among them, there are many precious, rare, endemic flora and fauna at the global and national levels, several of them are named after Con Son, Con Dao as Dau Con Son (Dipterocarpus condorensis), Goi Con Son (Amoora poulocondorensis), Bui Con Son (Ilex condorensis), cay lat hoa (Chukrasia tabularis). Soc den Con Dao (Rafuta bicolor condonrensis), khi duoi dai Con Dao, thach sung Con Dao (Cyrtod tylus condorensis), soc mun (Callosiurus sp), bo cau Niroba (Niroba pigeons) and chim gam ghi trang.Con Dao is situated in o¬ne of the seas with the most beautiful and diversified coral reefs in Vietnam. There are many precious and rare marine living creatures like Dugong, Dolphins, and marine turtles (Green turtles and Hawkbill turtles).
9. Cat Ba National Park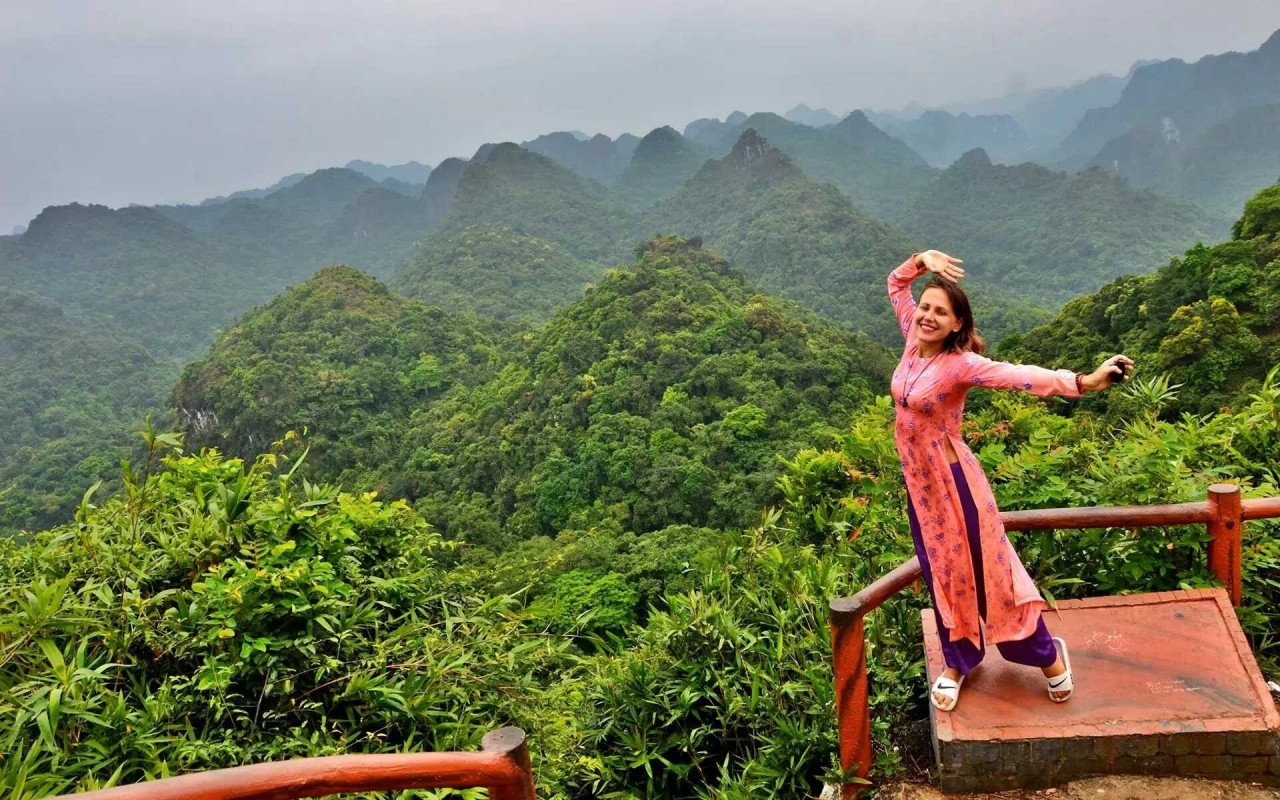 Photo: Vietnam Travel
The Park is at the heart of Lan Ha Bay and covers an area of 15,200 ha, including 9,800 ha of forests with splendid grottoes. Covering almost half of the island, this national park is the most fascinating destination for tourists who love to trek, hike and explore critically endangered inhabitants of Cat Ba Archipelago Biosphere Reserve. Tourists can go from Cat Ba town to this place easily by bus for $1.5 or by riding a motorbike, according to Vietnam online.
There are some 745 species of plants, including various species of rare wood trees such as Tri Ly, Lat Hoa, Lim Set, Gie Hoa, Kim Giao, and white wood. Endangered species make the unique value of Cat Ba National Park. A plethora of endangered species like a black giant squirrel, leopard cat, Cat Ba Langur (white-headed langur), rhesus macaque, etc. inhabits exclusively here. Cat Ba Langur stands out as the most sought-after one with its unique beauty, amazing adaptability, extreme rarity, and eccentric behavior. Such langurs have flamboyant turfs around their heads and necks. They eat foods that are even poisonous to other species, drink salt water and survive on the steepest cliffs that no man can reach. Their population plummeted to 50 in 2000 and they have been professionally protected ever since.
Discover The Best Road Trips In Vietnam

If you are an adventurous person and enjoy traveling on a bike, these wonderful and beautiful roads will satisfy your needs for exploration and discovery ...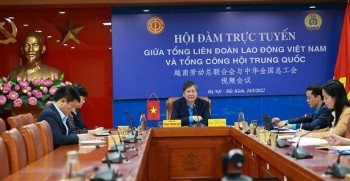 Friendship
The Vietnam General Confederation of Labour (VGCL) and the All-China Federation of Trade Unions (ACFTU) on May 24 shared their operational experience and agreed to step up their exchanges.