Son Doong Cave Made Google's Homepage on 13th Anniversary of Discovery
Head to that Google doodle to find all you need to know about Son Doong Cave.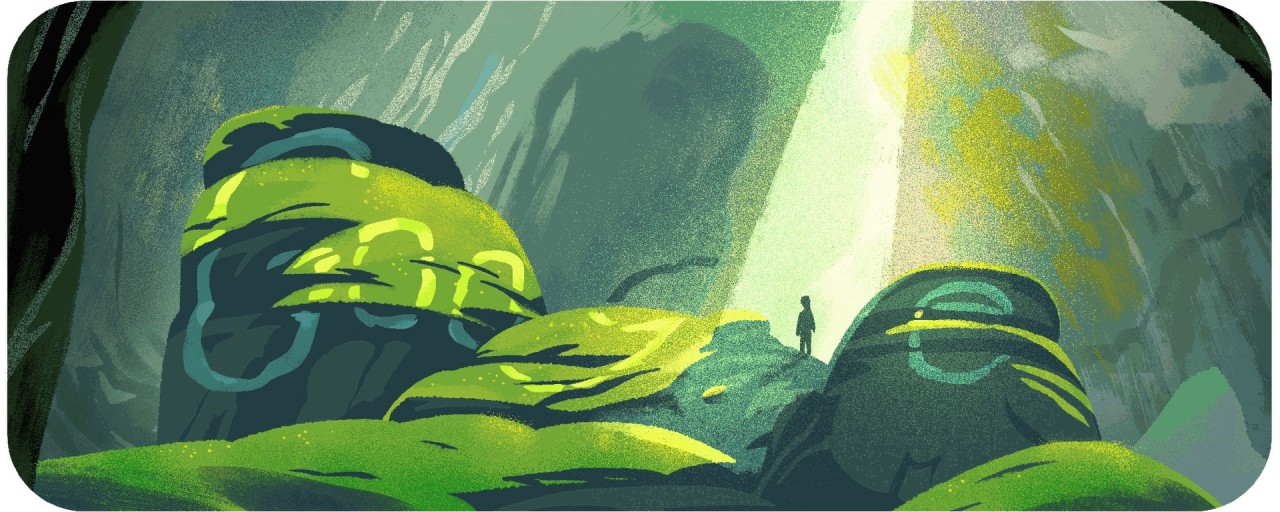 The doodle of Son Doong Cave.....Photo: Google
Google Doodle honors Son Doong - the world's largest cave on April 14 because on that day in 2009, the British Cave Research Association (BCRA) team announced Son Doong as the world's largest natural cave.
Shortly afterward, the BCRA expedition team completed the survey and measurement of the entire Son Doong Cave. The cave, with a length of over 9km and a volume of 38.5 million m3, was later introduced to the world by National Geographic Magazine and National Geographic TV.
Since its launch, Son Doong Cave has consistently been put in the world's most prestigious rankings by hundreds of famous travel magazines and newspapers in the world.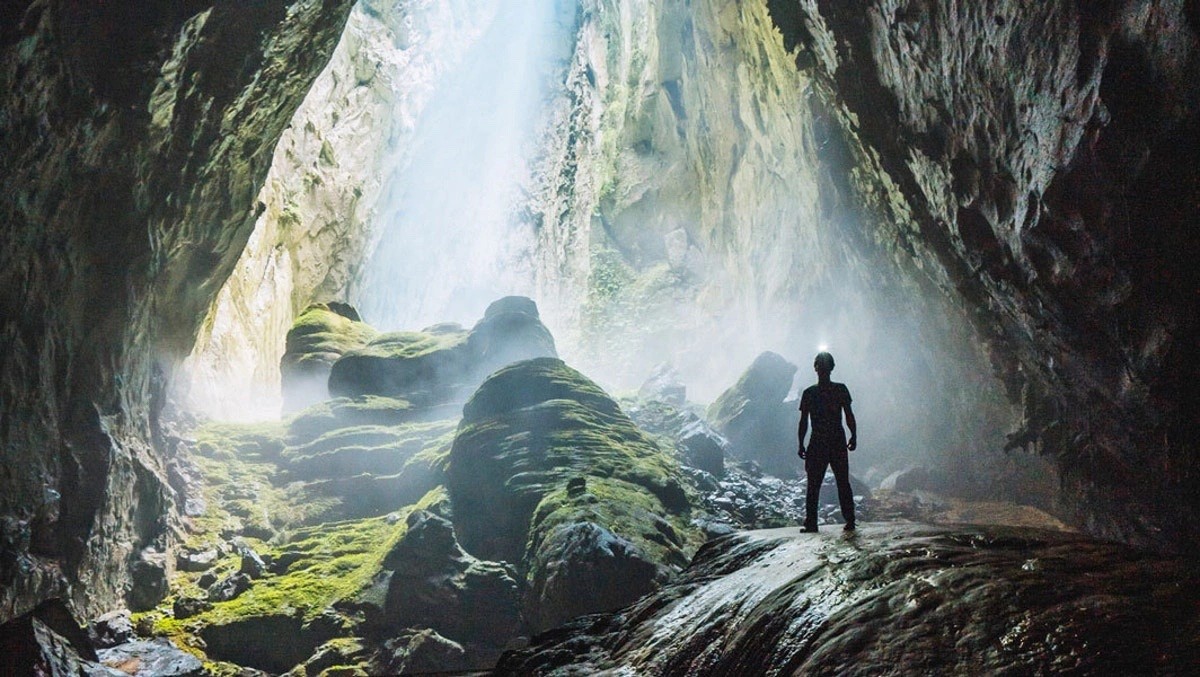 ....compares to the assumed original photos Photo: Zing News
Guinness World Records recognized Son Doong Cave as the largest cave in the world with a volume of 38.5 million m3 in 2013 and 2015.
The New York Times ranked Son Doong cave as one of the world's best destinations in 2017, and National Geographic has named Hang Son Doong on the list of seven attractive natural wonders in Asia.
In 2019, Son Doong Cave Expedition has consistently been voted by famous UK-based travel magazines: Lonely Planet has named Son Doong as one of the dream destinations; Telegraph - The world's leading tourism magazine listed Son Doong Cave as one of the world's 11 best tourist destinations; British newspaper The Guardian has listed Son Doong Expedition among 10 of the best virtual tours of the world's natural wonders; the trip also was ranked fifth among the 20 greatest adventures ever on the planet by the UK's Dave TV.
Son Doong Cave, which has its own ecosystem, has forests, white sand, and rugged terrain, making it difficult to take pictures. Hence, the couple has researched how to bring clothes, camera stands, and equipment along during long journeys.
With its phenomenal magnificence and enormous size, the cave is always an aspiration of numerous travelers in the world.
A most unique underground world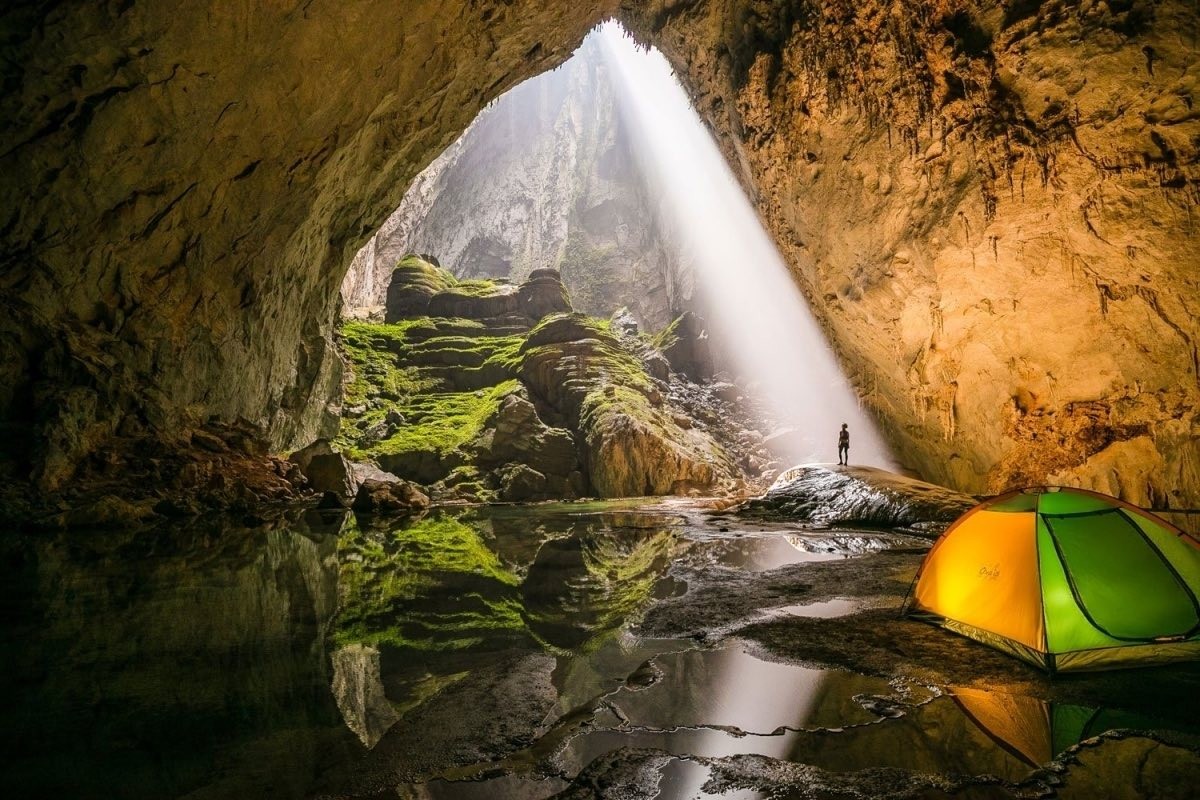 Son Doong Cave is well-known for its enormous size by volume, as well as a cross-section that has been meticulously measured. Tours of Son Doong cave are fully booked for 2022. Photo: Oxalis Adventure
The main huge passage is over 5km long with sections reaching up to 200m tall and 165m wide, large enough to house an entire 40-story New York City skyscraper. Thereby, Guinness World Records recognized Son Doong Cave as the largest cave in the world in 2015.
This is considered to be the first and only cave on Earth that has its own lush tropical jungle, underground river, and unique climate. Son Doong's two giant dolines allow sunlight to penetrate into them, while also combining with groundwater to form a unique ecosystem unmatched anywhere else in the world. The National Geographic team has described this as one of the most captivating caves in the world.
Thanks to its impressive scenery, Son Doong Cave has become a favorite destination for film crews of various famous television channels around the world.
Video: Oxalis Adventure – Turning Alan Walker's "Alone, Pt. II" into reality.
Son Doong Cave was the main background for the music video Alone Pt. II by a world-famous artist - Alan Walker. Besides, many international travel magazines, and review sites like TripAdvisor or Booking.com have also hailed the beauty of Son Doong.