Discover The Best Road Trips In Vietnam
If you are an adventurous person and enjoy traveling on a bike, these wonderful and beautiful roads will satisfy your needs for exploration and discovery of new scenery, which is recommended by Lonely Planet magazine.
Not many visitors come to realize that Vietnam's long stretch and diverse topography mean amazing road trips. Instead of rushing to Halong Bay or Hoi An for the been there, done that, you may want to seriously consider spending some time on THE road - especially those that expose you to the unhurried pace of life and complete absence of traffic like you would otherwise experience in major tourist destinations, according to Vietnamonline.
With more than 61 million motorbikes for just over 96 million people, scooters rule the roads here, meaning intrepid bikers will find themselves in good company as they traverse the country's wonderfully diverse landscapes, with ample repair shops, gas stations, and those all-important food stops along the way.
1. Ngang Pass
Photo: VIETNAM TRAVEL PHOTOS
Mountain-edge stretches in Ngang Pass in Ha Tinh Province are also among the most favorite road itineraries for intrepid travelers. On the way to Quang Binh passing Ngang Pass, you are able to capture the charming scenery of tree-clad mountains, flat lakes, and clear sky from above.
In the heart of Vietnam, road trips to Hue and Danang will never disappoint drivers with its plunging coastlines, zigzag ascents, and blissful seclusion. This amazing road includes Hai Van Pass, one of Vietnam's most strategic points. Beautiful beaches are on the side and if you have time, don't miss the chance to see sunrise or sunset views from the pass.
2. Hai Van Pass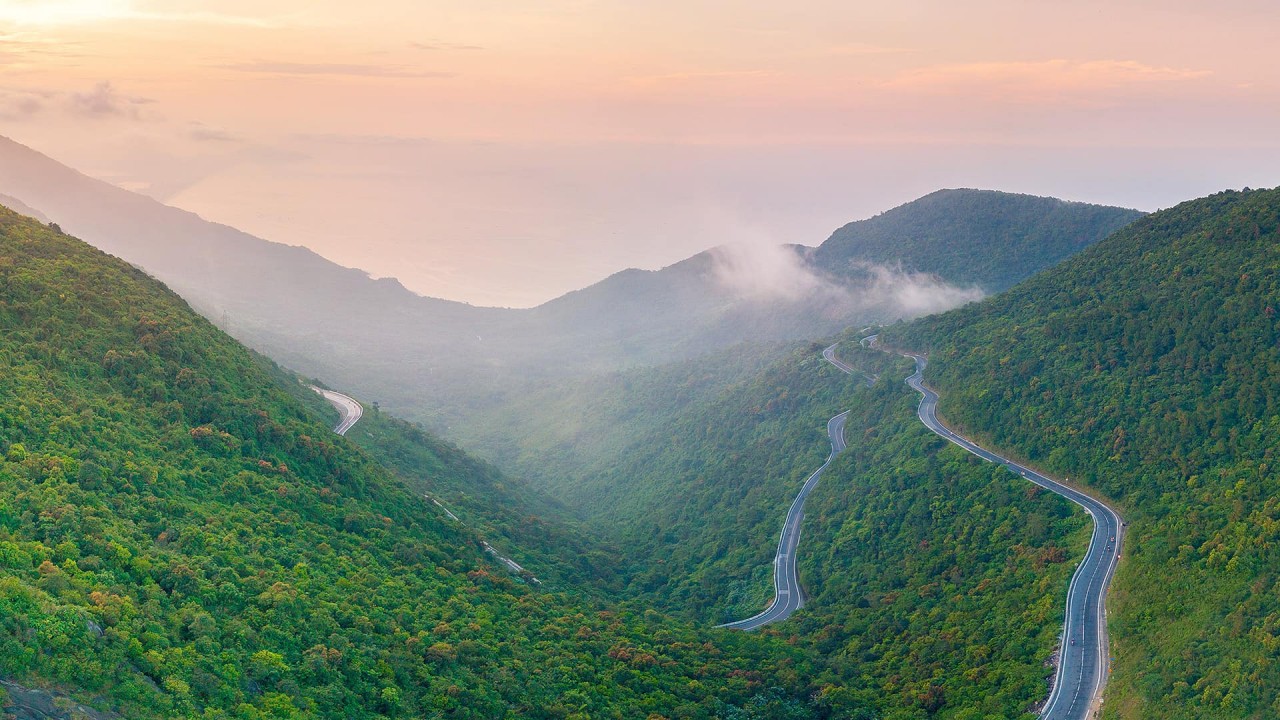 Photo: Vietnam Discovery
On the north-south nation highway, Hai Van Pass is an impressive landscape. It is like a giant dragon, lying on Highway 1 on the border between Thua Thien-Hue Province and Danang City. This is the highest pass in Vietnam (500m above sea level). This rugged pass is the final section of the Truong Son Range stretching to the sea. Hai Van means "Sea Clouds" since the peak of the mountain is in the clouds while its foot is close to the sea. In the past, Hai Van Pass was known as the Thuan Hoa and Quang Nam frontier.
In the early 14th century (1306), Che Man, a king from Cham Pa, offered two mountainous administrative units of O and Ri as engagement gifts to Princess Huyen Tran, daughter of King Tran Nhan Tong. Since then, Hai Van Pass has acted as the physical boundary between Dai Viet and Cham Pa. Until now, on top of the pass, you can still see the ancient grand gate which used to be one of the border crossings between two kingdoms. During the Vietnamese-American War, people called Hai Van Pass the 'Street Without Joy' since it connected Hue and Da Nang – the most significantly war-ravaged cities at the time.
Hai Van is well known for its dangerous roads, and accident warning boards carefully appear regularly along the side. It's a surprising sight to see the animation and modernity at the peak as foreign visitors buzzed about buying souvenirs. Those who do not make it to the peak would have a hard time believing there was such a busy trading and modern scene, as foreign women made their way up the rough staircase at the Hai Van Quan ancient vestige to take photos.
Hai Van Pass will satisfy your desire to conquer high peaks and remind you of the glorious past of the Viet people. Moreover, from the pass, on nice days, visitors can enjoy the whole vista of Danang, the Tien Sa seaport, Son Tra Peninsula, Cu Lao Cham Island, and long sandy beaches.
3. Ha Giang Loop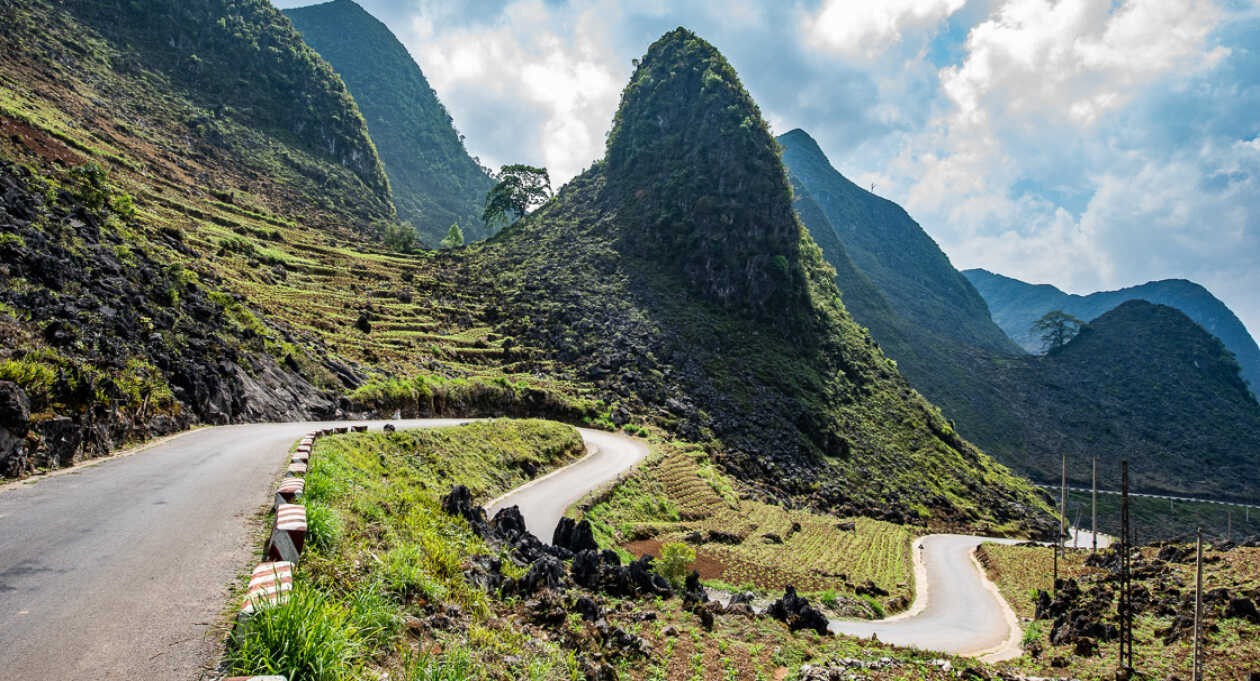 Photo: Vietnam Tourism
The soaring peaks and plunging valleys of Vietnam's northernmost province are best enjoyed at a leisurely pace, with plenty of stop-offs for revitalizing dips in waterfalls, roadside snacks (nothing keeps energy levels up like dried buffalo!), and to snap photos of the rice and corn terraces tumbling down the valley's steep hillsides.
Ha Giang means 'water and mountains' in Vietnamese, and you're never far from either as you tackle this loop, with epic summits looming overhead and gurgling streams and cascading waterfalls forming a major part of the scenery. Winding its way through communities of at least 10 different ethnic minorities, the three- to five-day drive offers loads of side trips and activities, including trekking, boating, and caving. The Ma Pi Leng Pass is hands-down the most scenic section of the drive, with jagged mountains surrounding the emerald Nho Que River. Remember to factor in a half-day for a quiet boat trip with a spot of swimming on the river, according to Lonely Planet.
4. Cao Bang-Ban Gioc
Photo: Vietnam Coracle
The drive from Cao Bang to Ban Gioc Waterfall, which straddles the China-Vietnam border, is 80 kilometers long and takes adventurers through rice fields, lush farmlands, stilt villages, and crystal clear lakes.
Along the journey, travelers will traverse the 3.5-kilometer-long Ma Phuc Pass, which can only be handled by capable drivers. The pass allows travelers to admire many terraced rice fields below.
If you set foot in Cao Bang, do not forget to visit Pac Bo Cave (also known as Coc Bo), named after a small village in the province that served as President Ho Chi Minh's residence in the winter of 1941 following his return after 30 years in exile.
And of course, Ban Gioc, the largest waterfall in Southeast Asia and the world's fourth-largest along a national border after Iguazu, Victoria, and Niagara, should not be missed.
The waterfall can be visited at any time of year, though the best period is said to be September and October when the summer rains that feed the falls are less frequent and the rice harvest is in full swing.
In the past, due to its special location on the borderline between Vietnam and China, foreigners who wished to visit Ban Gioc had to gain permission from the local administration. In recent years, this is no longer necessary. Tourists just have to show up and pay a fee of VND45,000 (nearly $2) per person to view the fall.
5. HCMC-My Tho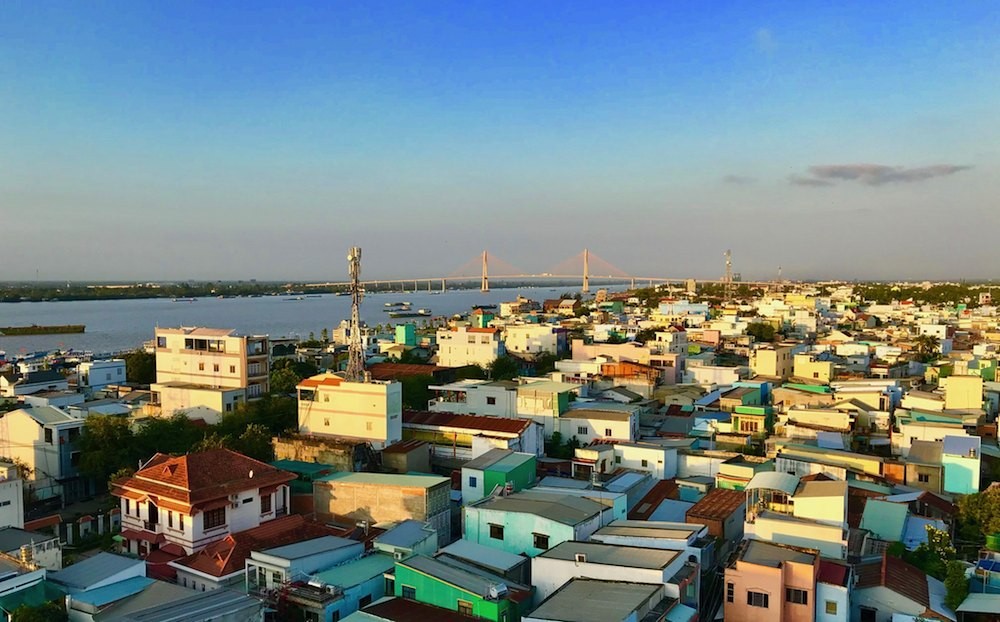 Photo: Top Mekong Cruises
The drive from HCMC to My Tho, capital of the Mekong Delta province Tien Giang, is just 70 kilometers, taking around one hour and 30 minutes.
Cai Be floating market on the Tien River, one of two tributaries of the Mekong in Vietnam is a sight not to be missed while in My Tho, though these days it is not as crowded since many traders have left to farm.
Thoi Son Island, Dong Tam Snake Farm, and Vinh Trang Pagoda should be included on the itinerary en route to My Tho.
"When you eventually make it to My Tho, a town famed for its chewy noodle soup, further cultural experiences abound, with the flower farms of Sa Dec a short drive to the west and Can Tho, home to the largest floating market in the Delta, located to the southwest," Lonely Planet says.
6. Ho Chi Minh Highway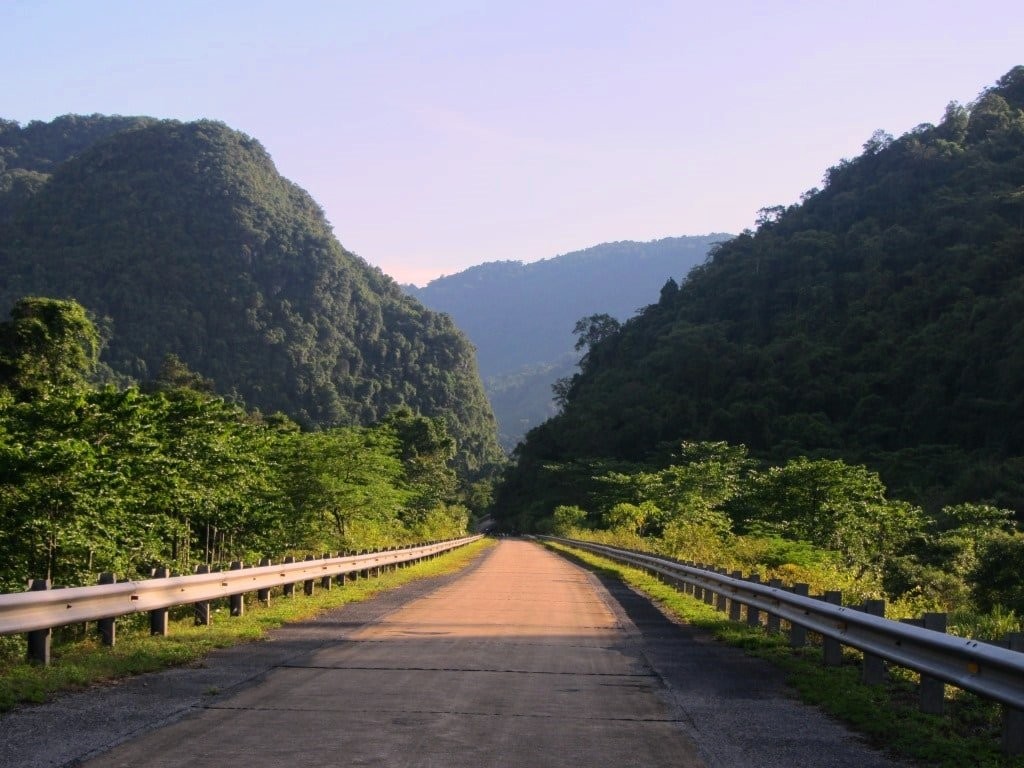 Photo: Vietnam Coracle
While there are several different routes between Vietnam's two biggest cities depending on whether you like beaches, mountains, or smooth highways, the one offering the best balance between driving time (about two weeks) and excellent scenery is the Ho Chi Minh Highway, part of which was once used to transport soldiers and supplies during wartime.
Follow the road along with the Truong Son mountain range as it snakes its way past sleepy hamlets, where the smell of coffee from nearby plantations hangs thick in the air. From barren plateau rise forested mountains as you reach Central Vietnam, considered the most scenic stretch of this epic road trip. Adventurers will want to stop at Phong Nha Ke Bang National Park, home to the world's largest cave, and Cuc Phuong, Vietnam's oldest national park, located in the Red River Delta, before joining the throng of traffic on the ancient streets of Hanoi.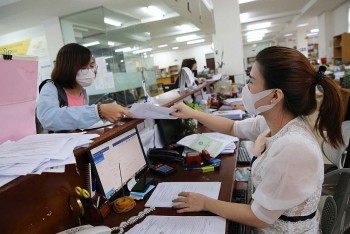 Economy
Vietnam Business & Weather Briefing (May 25): On the morning of May 25, SJC 9999 gold's price stayed at the same level as last week.