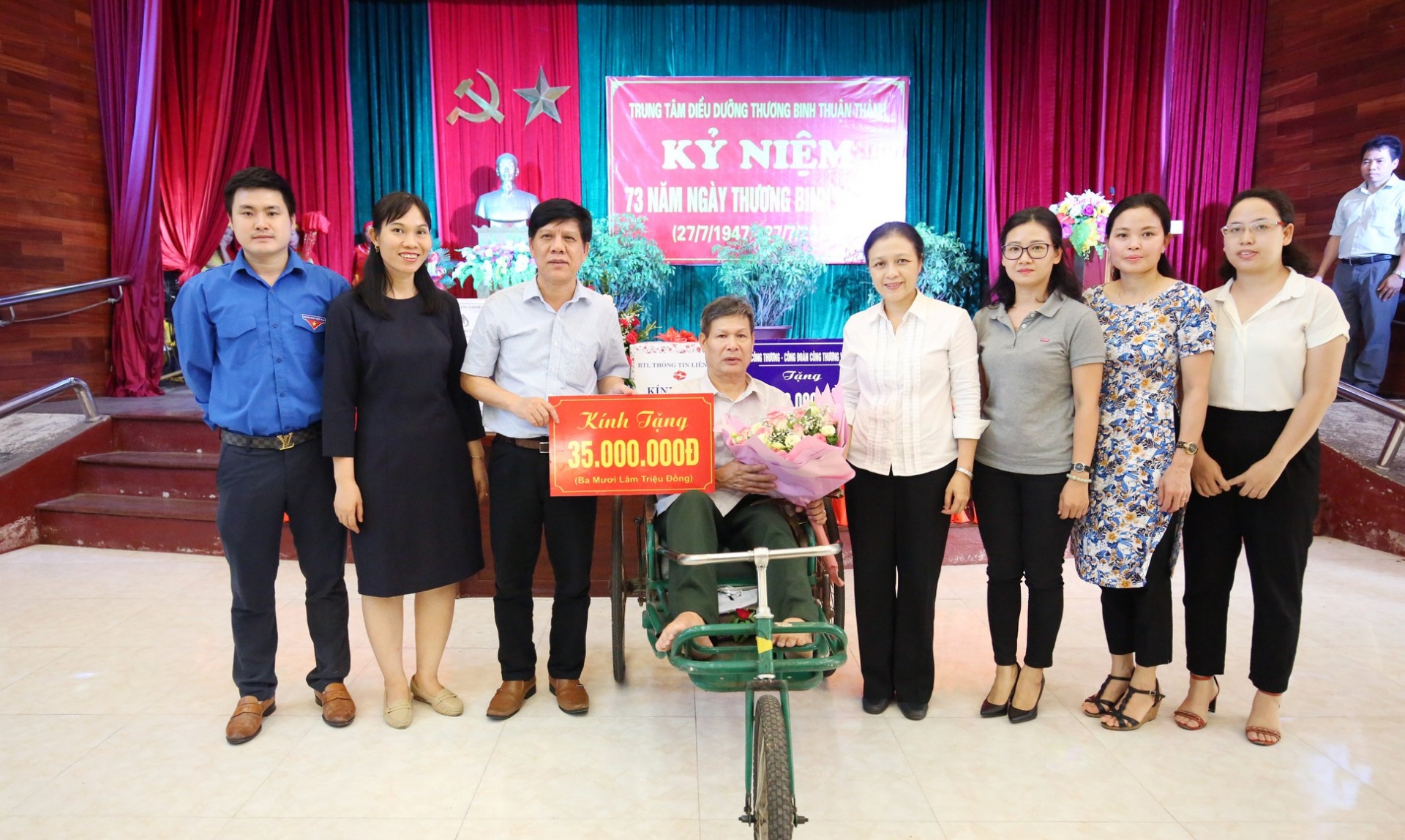 Representative of the wounded soldiers receives the gift from the Vietnam Union of Friendship Organizations. Photos: Tuan Viet/VUFO
VUFO President Nguyen Phuong Nga and a delegation of VUFO visited and inquired after sick and wounded soldiers treated at the nursing center of Thuan Thanh, on the occasion of the 73rd Day of War Invalids and Martyrs.
At the center, Nga inquired after the veterans and reconfirmed that the Party, State and people always remember and respect their contributions and sacrifices for the nation.
She encouraged the war invalids and sick soldiers, while expressing her special sentiment for their significant sacrifices to the country and praising their efforts to rise above difficulties in life.
She then asked the centre's officials and employees to continue upholding their responsibilities and to better implement caring and rehabilitation for war invalids and sick soldiers.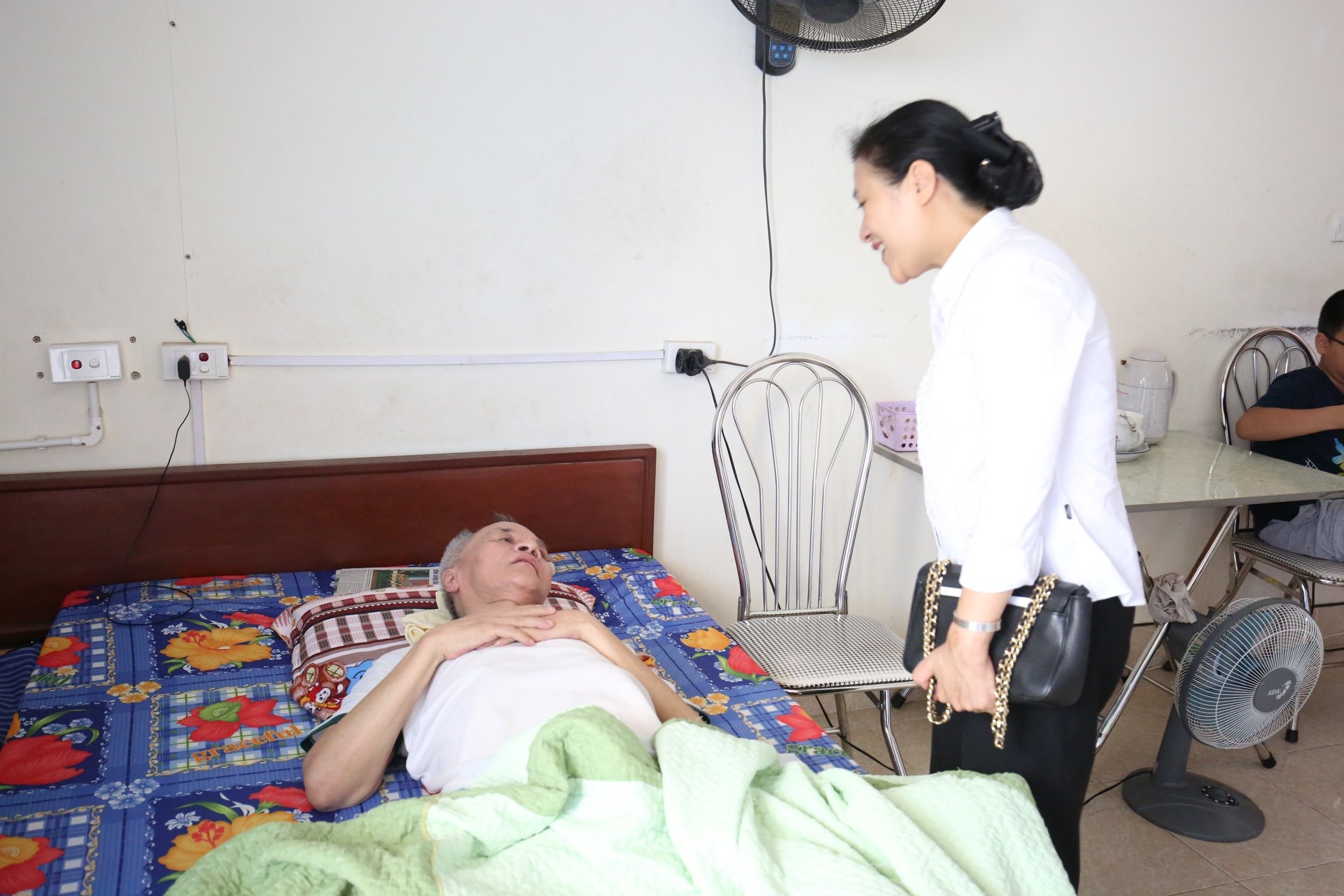 VUFO President Nguyen Phuong Nga inquires after seriously wounded soldiers.
On the occasion, VUFO President Nguyen Phuong Nga presented VND 35 million (USD 1.500) to the center from the fund of Chen-Yung Memorial Foundation, Inc and The Compassion Flower.
This gift aims to express gratitude to wounded and sick soldiers, she added, wishing that they would keep on striving to overcome health complications to better themselves, and that they would continue to set example for the next generations.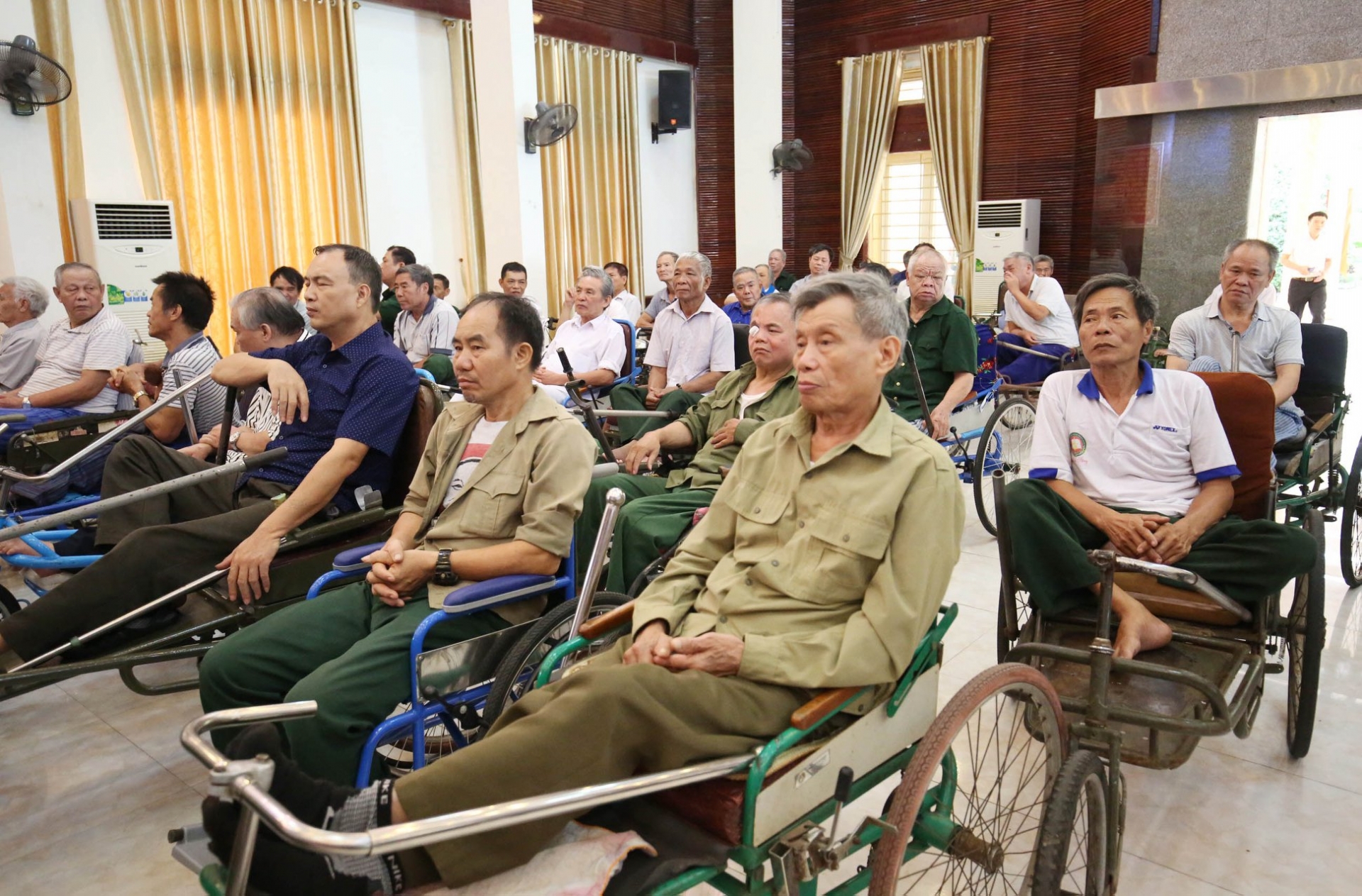 The wounded soldiers who are taken care at Thuan Thanh War-Invalids Nursing Center.
Thuan Thanh wounded soldiers' nursing centre in Ninh Xa commune, Thuan Thanh district, Bac Ninh province, is currently taking care of and providing rehabilitation for 94 war invalids and wounded soldiers who come from many locales across the country (their injuries range from 81% to 100%).
The centre hosts the largest number of war invalids in the north and is home to the most seriously affected invalids.
Established in 1965, the centre has received and taken care of more than 1,000 war invalids who returned from throughout the country.
Many of the invalids have other health problems like diabetes, high blood pressure, kidney stones, bladder stones or hepatitis.
They are supported by nurses, doctors and staff at the centre in all aspects of life./.
Hannah Nguyen