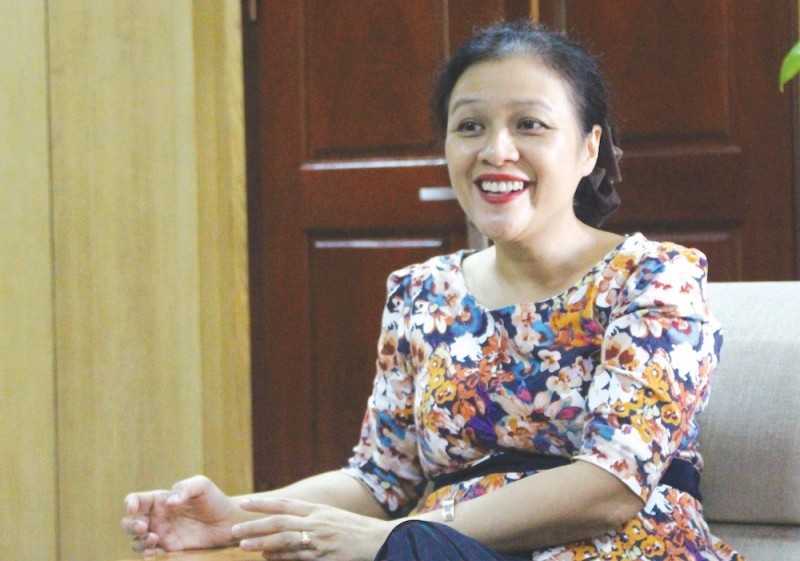 President of the Vietnam Union of Friendship Organizations Nguyen Phuong Nga. Photo: VNF
The Year of the Rat 2020 has just arrived with new opportunities and new driving forces. We are excited to welcome the new year, proud of the great achievements our country has achieved in the the just-ended Year of the Pig 2019 in all fields including socio-economic development, defense, security and foreign affairs.
Vietnam has been elected as a non-permanent member of the United Nations Security Council (UNSC) for the second time with a record number of votes. The prestige and position of the country have been increasingly enhanced. The achievement of the whole country is largely attributed to people-to-people diplomacy, of which VUFO plays the central role. The 6th National Congress of VUFO has set a new milestone, identifying the direction and tasks of VUFO for the 2020-2025 tenure.
To VUFO, the year 2020 marks a wide range of significant events: The first year of implementing the Resolution of the 6th Congress, and the 70th anniversary of VUFO's Traditional Day (November 15, 1950 – 2020). This is also a robust year for people-to-people diplomacy, filled with various activities commemorating the country's great historic events and anniversary of diplomatic relations with many important partners. In the same year, the VUFO will work closely with other ministries, sectors, unions and localities throughout the country to help Vietnam excellently fufill its dual mission as Chairman of ASEAN 2020 and non-permanent member of the UNSC.
On this ocassion, on behalf of the VUFO's Presidium, I would love to offer greetings to the readers of the Vietnam Times, in Vietnam and overseas, especially those working in the field of people-to-people diplomacy, wishing everybody a new year filled with peace, friendship, happiness and prosperity./.
VNF