VUFO President Praises Vietnamese Women
President of the Vietnam Union of Friendship Organizations (VUFO) emphasized Vietnamese women's contribution to the peacekeeping and diplomacy mission.
VUFO President Nguyen Phuong Nga delivered an inspirational speech in front of the 3rd Eurasian Women's Forum on Oct 14, 2021. More than 100 countries and international organizations gather at the virtual international event to discuss the theme: "Women: A Global Mission in a New Reality".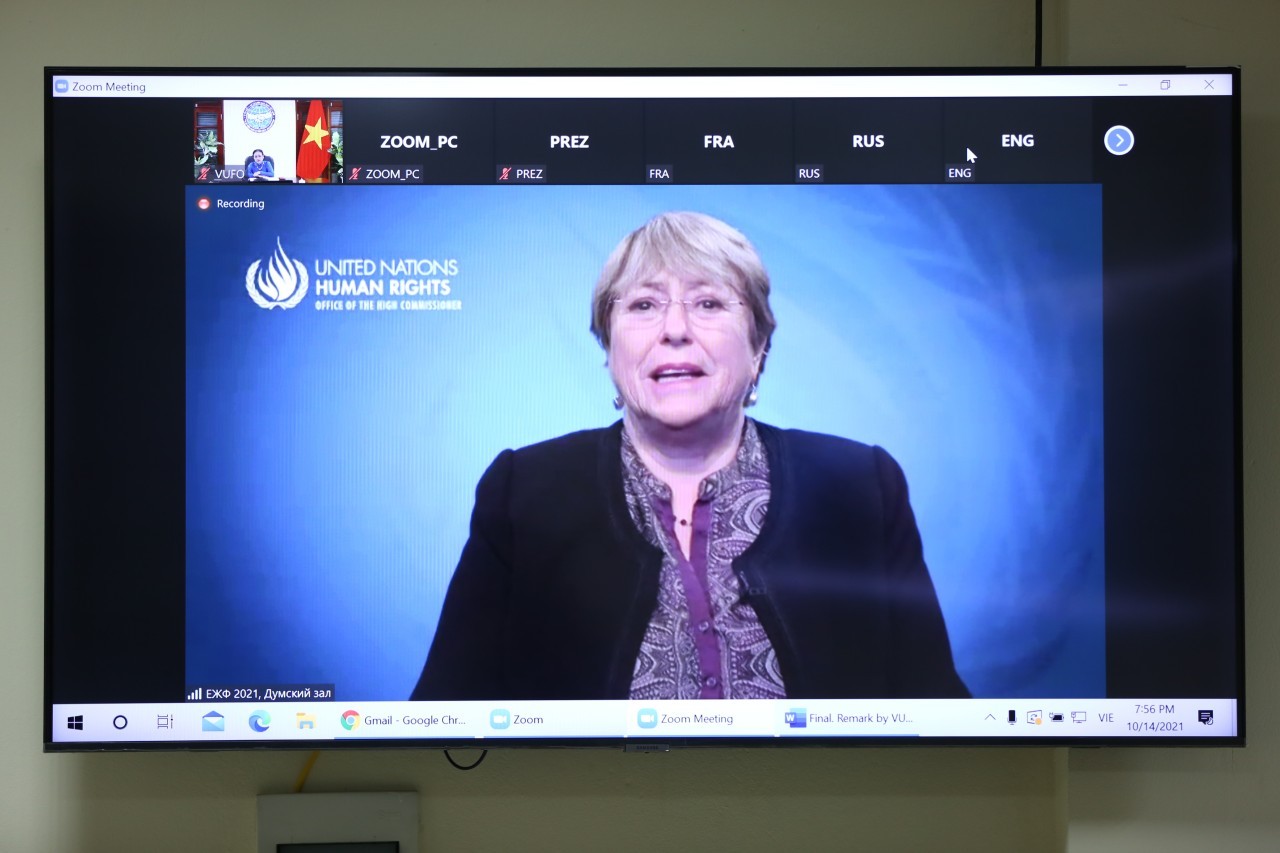 The 3rd Eurasian Women's Forum took place virtually from Oct 14 to Oct 15 with many thematic sessions. Photo: VNT
VUFO President Nguyen Phuong Nga emphasized that Vietnam's women had significant contributions in ensuring national independence and self-determination along with implementing development missions. She anticipated the role of women in socio-economic recovery and development and reinforced women's leadership in keeping peace and diplomacy.
With the role of non-permanent member of the United Nations Security Council in 2020-2021 term and the Chair of ASEAN 2020, Vietnam has actively implemented regional and global initiatives and many contributions in protecting women's rights, promoting women's empowerment and leadership in peacekeeping, trust, diplomacy and conflict transformation, said the President.
As all nations face unprecedented challenges in the fight against Covid-19 pandemic, the Head of Vietnam Delegation called for strengthening international solidarity to respond to the pandemic in compliance with international law set by United Nations to protect peace and security.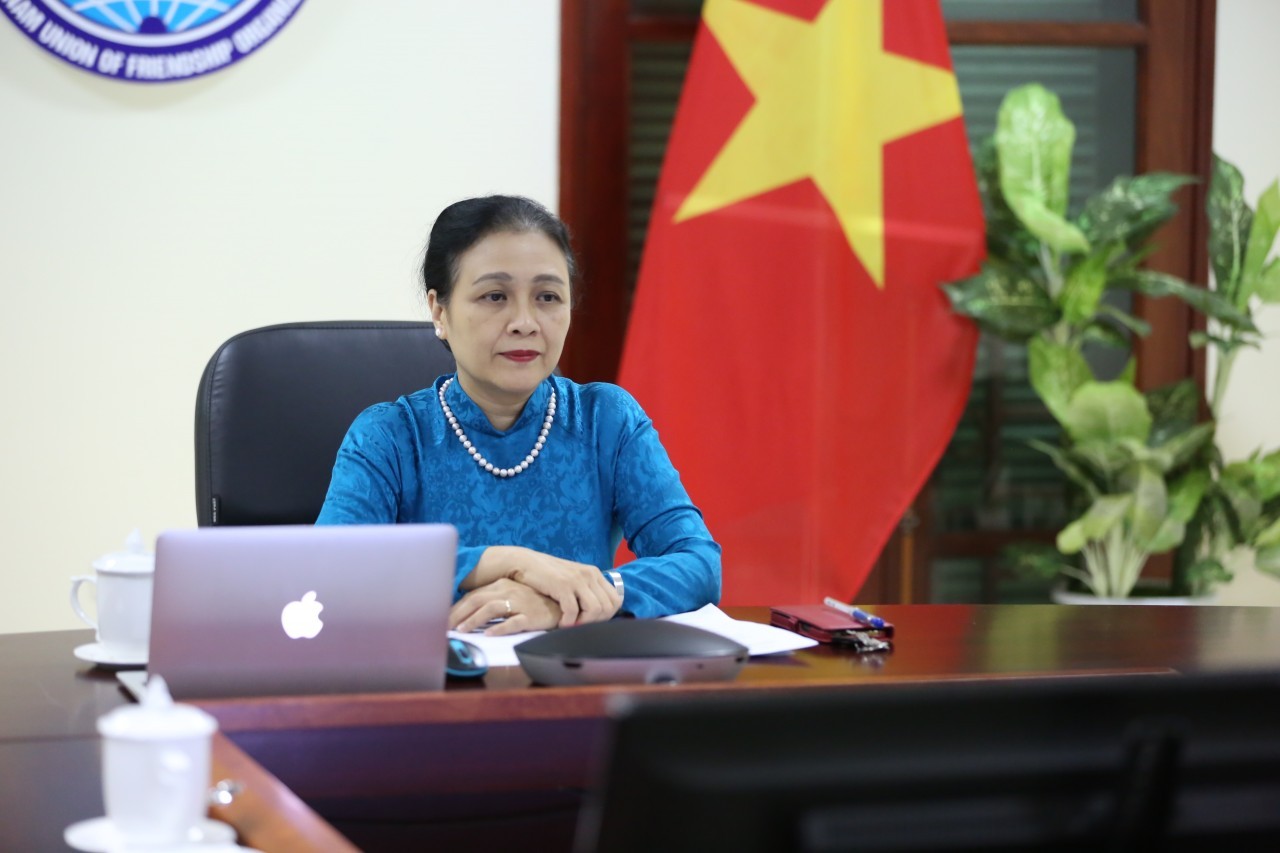 VUFO President Nguyen Phuong Nga spoke about Vietnamese women's contributions to peacekeeping at the Forum. Photo: VNT
In addition, VUFO President Nguyen Phuong Nga proposed systematically mainstreaming gender in policy programs, enforcing women's decision making power; ensuring women's equal participation and their full involvement in all efforts for the maintenance and promotion of peace and security; strengthening regional and inter-regional cooperation, promote dialogue among stakeholders, and, raising public awareness about women's leadership strengthening social resilience and community development through education and social media. The recommendation by President Nguyen Phuong Nga exerted efforts in promoting the countries' solidarity, thereby further consolidating the international community.