Warm Tet festival amidst COVID-19: Aid sent to help Quang Binh's locals
Food, kitchen utensils, household toiletries and cash being presented to residents in two communes in the central province of Quang Binh prior to the upcoming Lunar New Year (Tet) holiday.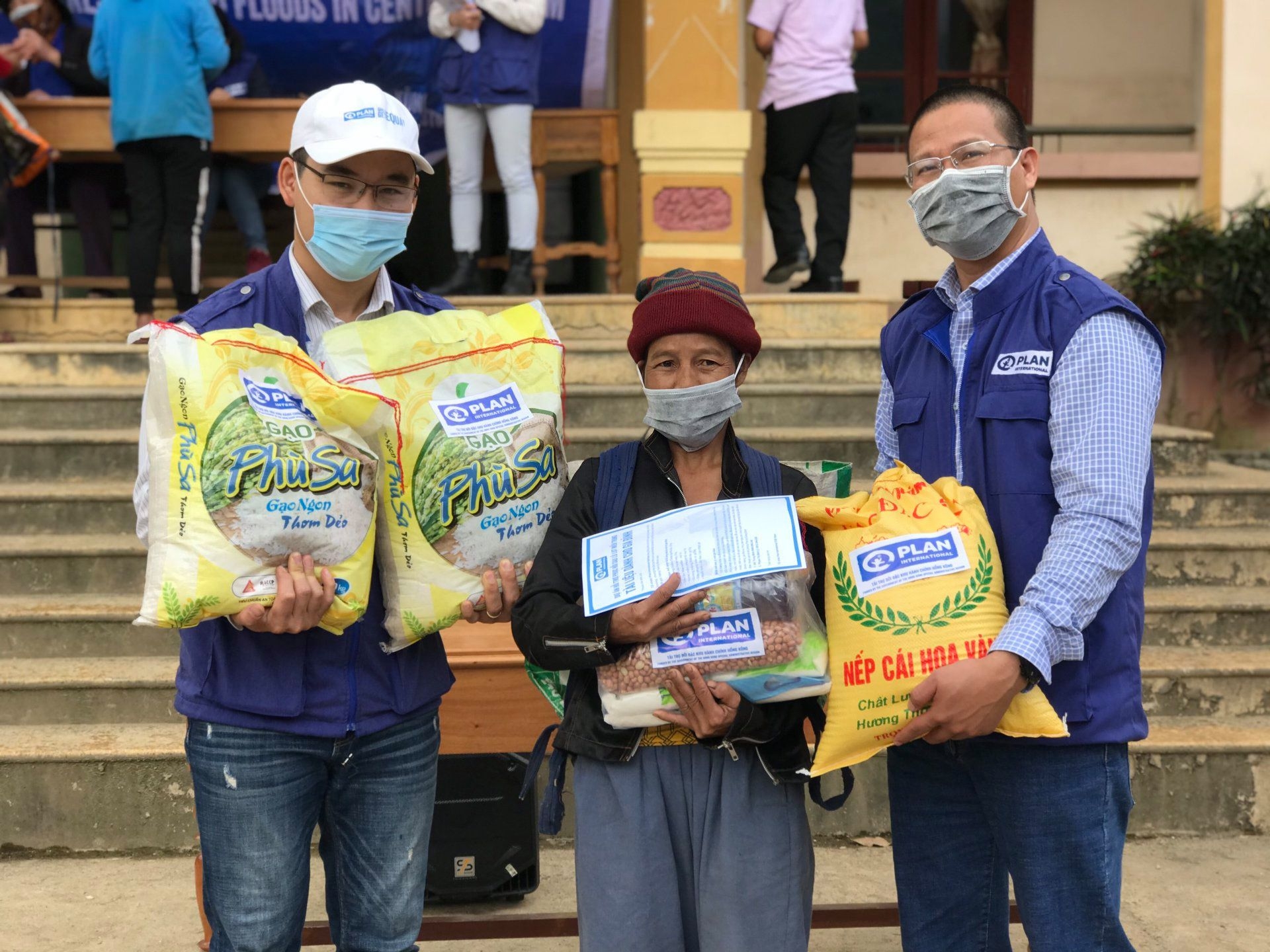 Aid packages handed over to people in the flood-hit commune of Truong Son and Kim Thuy in the central province of Quang Binh. Photo: Plan International Vietnam
Natural disasters had claimed 280 lives and caused total losses of approximately VND 29.9 trillion in Vietnam from the beginning of 2020 to mid-November, according to a report by the National Steering Committee for Natural Disaster Prevention and Control.
They had also injured 856 people and left 66 missing. Torrential rain, floods, and landslides had destroyed 3,420 houses, damaged over 327,700, and submerged nearly 509,800, affecting the livelihoods of millions of people.
In order to continue supporting people affected by floods in the central region, Plan International Vietnam on February 3 conducted relief work in Truong Son and Kim Thuy communes in the central province of Quang Binh. This relief package focuses on providing essential food for 646 households (3080 people).
Due to the complicated developments of the COVID-19 epidemic, people as well as all Plan staff have strictly followed the anti-epidemic regulations such as keeping a safe distance, disinfecting hands and wearing masks.
Plan hopes that the relief goods this time will partly help people in Quang Binh have a warm and joyful Lunar New Year (Tet) holiday, the most important festival of Vietnamese people in a year.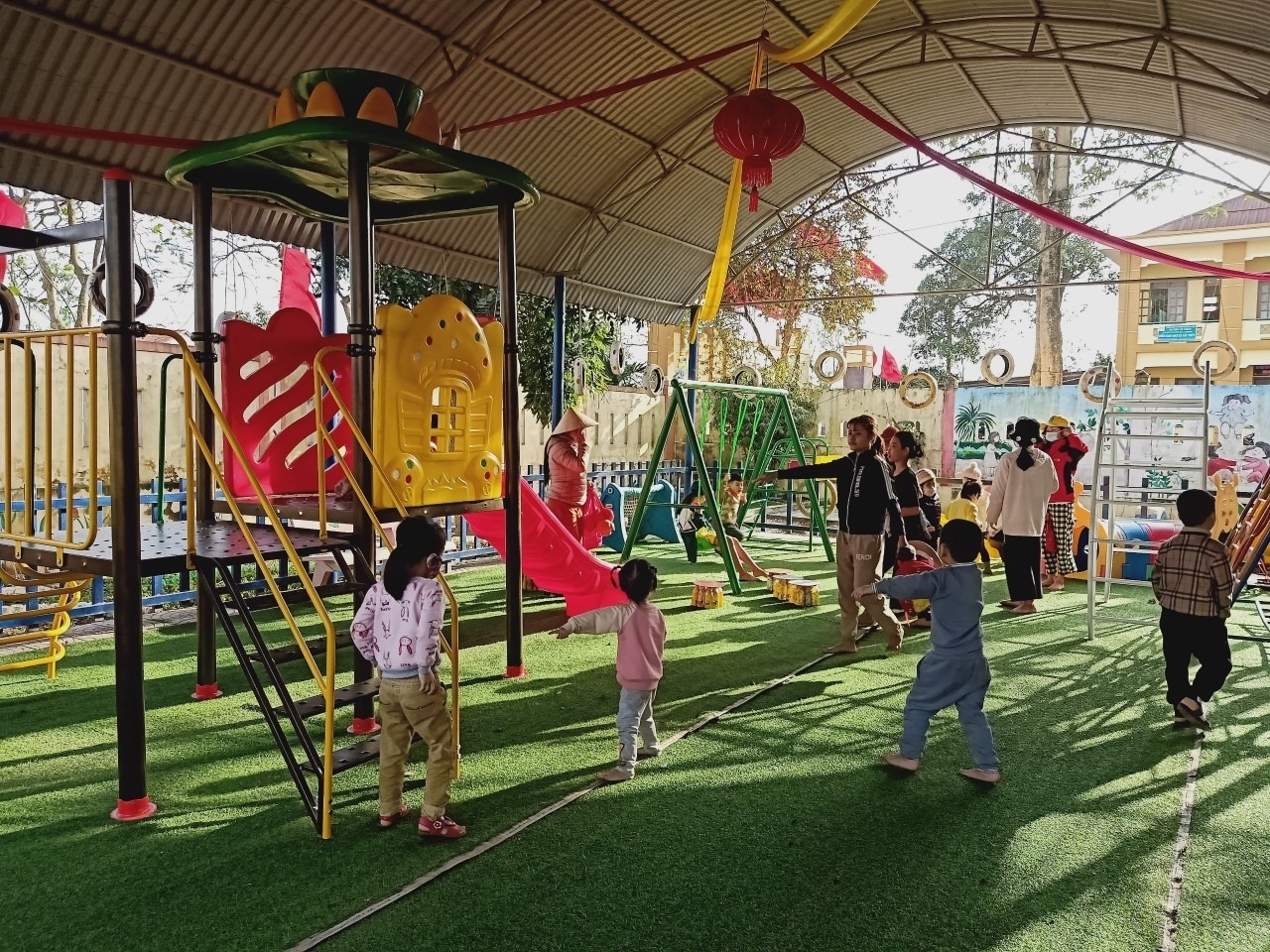 Plan International Vietnam supports outdoor games system for schools.
In addition to support for food, kitchen utensils, household toiletries and cash for the people after the flood, Plan also supports outdoor game systems for schools in eight communes of Quang Ninh and Le Thuy districts. Plan hopes that these systems will help motivate students to return to school after the flood and have more quality time during breaks.
Plan International Vietnam is an international non-governmental organisation working in the field of early childhood care, child protection and disaster relief.
With more than 80 years working in 75 countries, Plan International is one of the world's largest child rights and humanitarian organisation. In Vietnam, Plan International was established in the northern and central regions of Vietnam in 1993 and focus on supporting marginalised children and youth, especially adolescent girls, to grow in a society that respects their rights and safety./.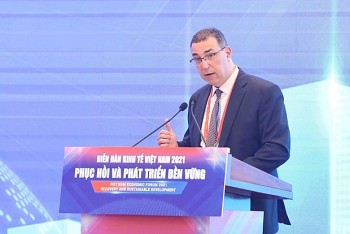 National
Vietnam News Today (December 6): Vietnam records 14,312 new Covid cases; Vietnam-Lao special relations continue to be nurtured; Vietnam's economy showing signs of recovery; Hanoi changes face-to-face learning plan at last minute.