NGO provides more aid for localities hit by storms, floods
Plan International Vietnam once again pledged aid to help the community in Central Vietnam to stabilize lives and build sustainable livelihoods.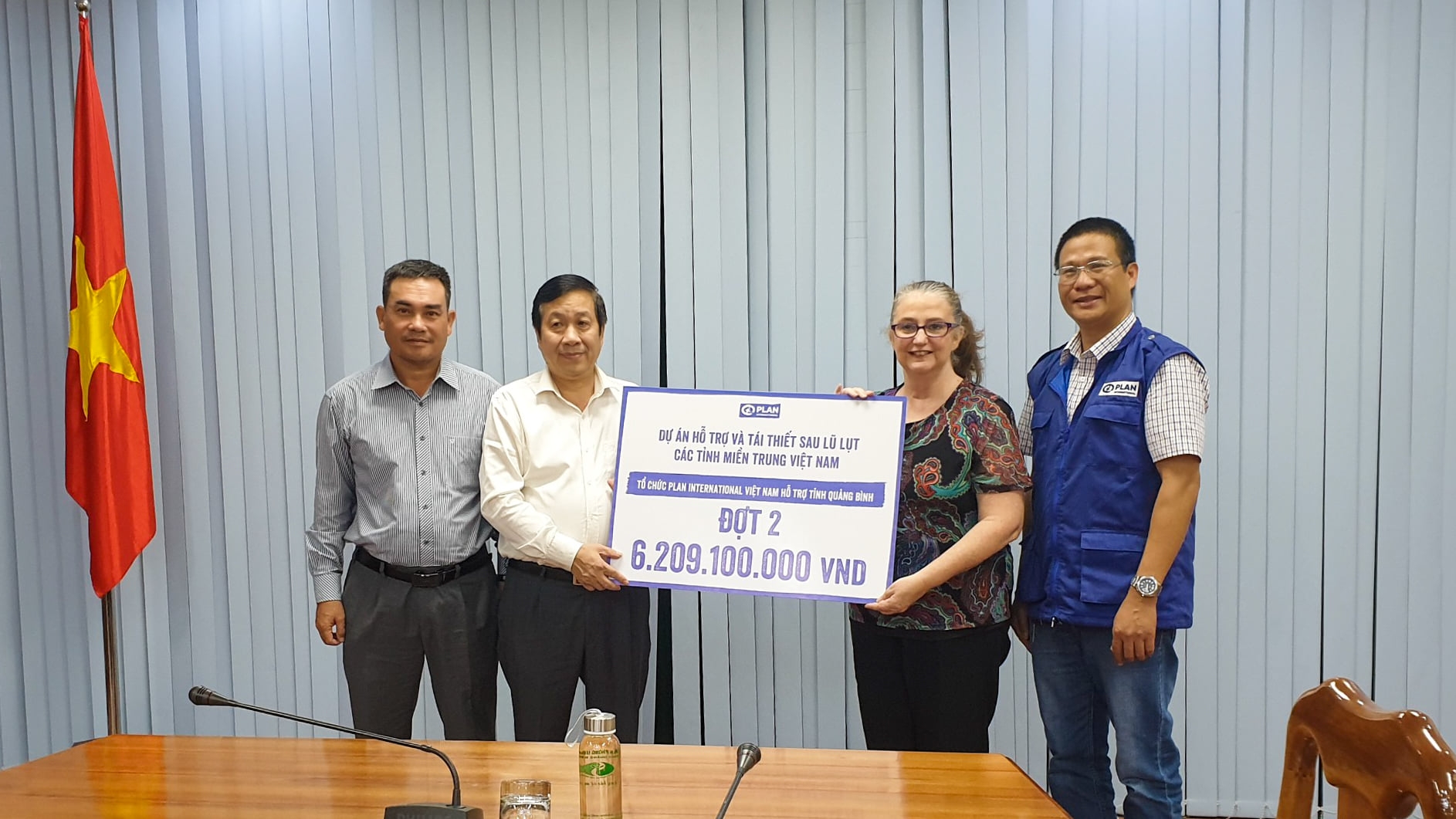 At the meeting. Source: Plan International Vietnam
On November 26, representatives of Plan International Vietnam had a meeting with the leaders of Quang Binh Provincial People's Committee to update on the emergency response activity, focusing on Le Thuy and Quang Ninh districts, Quang Binh province.
At the meeting, Plan International Vietnam announced a pledged EUR 226,000 (USD 269.000) budget from Plan International's fund for their second distribution phase, as well as funds from the Irish, Dutch and Swedish governments to the people of Quang Binh in 10 communes which are severely affected by floods. The emergency response program is expected to be implemented over a period of six months.
On November 23 and 24, Plan's relief van in Quang Binh continued to deliver to 10 communes of Quang Ninh and Le Thuy districts, bringing 3,200 aid packages to the affected households of natural disasters. It is expected to support 10,372 people. The second relief packages include essentials, as well as useful information on child protection for parents and guidance for girls to protect themselves during and after a disaster.
The second distribution of relief package in Quang Tri province. Source: Plan International Vietnam
In order to actively support students to return to school after natural disasters, ensuring that they have the best health, Plan in Quang Binh contributed 32 medicine cabinets for preschools, primary schools, and junior high schools in 10 communes of Quang Ninh and Le Thuy districts.
"The medicine cabinet is really necessary at this time for preschool students. All preventive medicine for children has been damaged by the floodwaters, Plan's medicine cabinet supplied with regular medicines helps us to ensure timely first aid for children at school", said Lai, medical staff in Ham Ninh kindergarten.
At the same time as Quang Binh, Plan staff in Quang Tri province are also conducting the second distribution of relief packages in 15 communes for three days (November 24, 25 and 26). This gift set focuses on providing essential supplies for people to recover after the disaster, including kitchen utensils such as pots, blankets, warm clothes as well as school bags for students. The second distribution aims to support a total of 7,100 households (35,500 people) in two districts of Dak Rong and Huong Hoa./.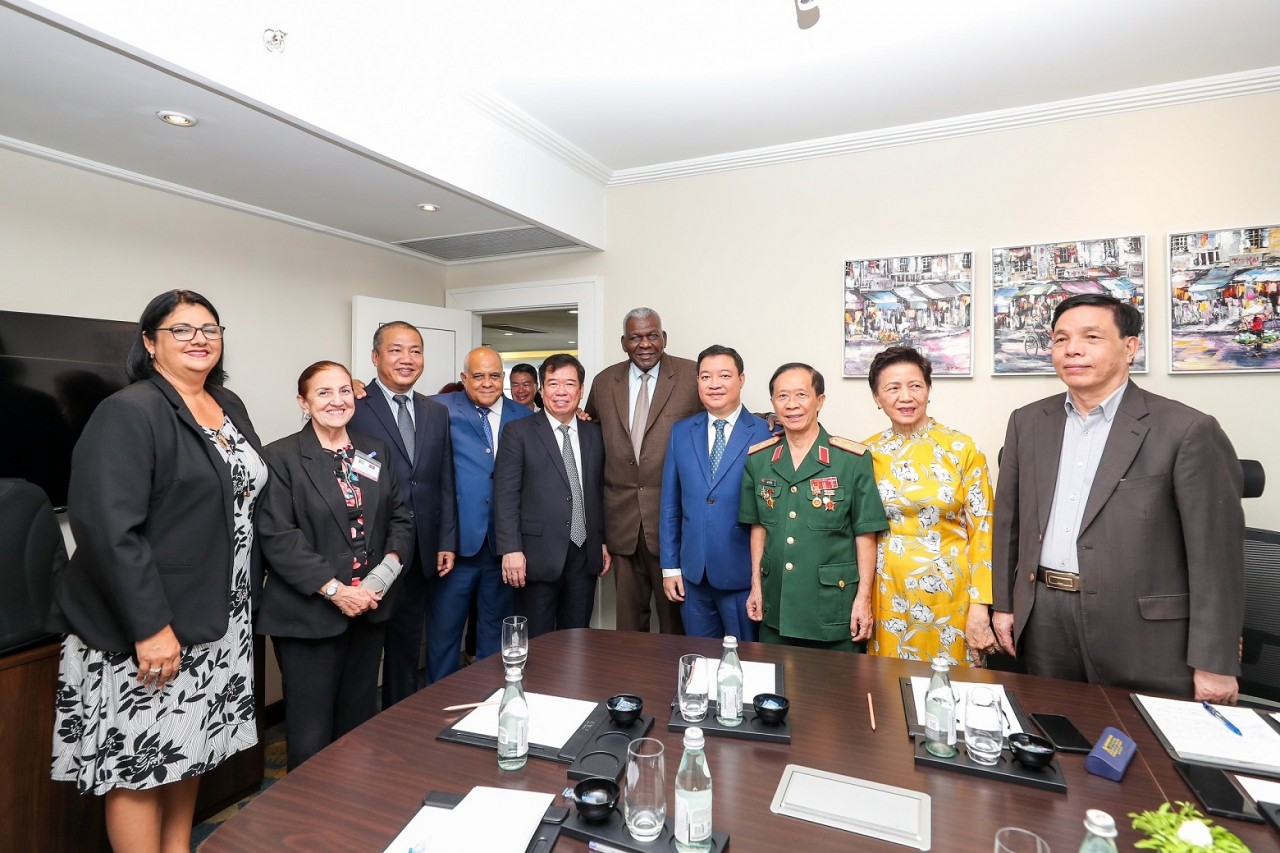 Friendship
President of the National Assembly of People's Power of Cuba Esteban Lazo Hernandez emphasized that Vietnam - Cuba is always united and faithful because they are one family.
September 27, 2023 | 15:11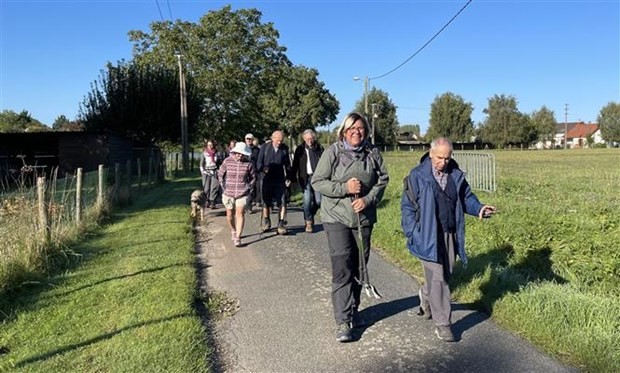 Friendship
The Children's Walk For Hope is a virtual event that will be held globally recently.
September 27, 2023 | 14:54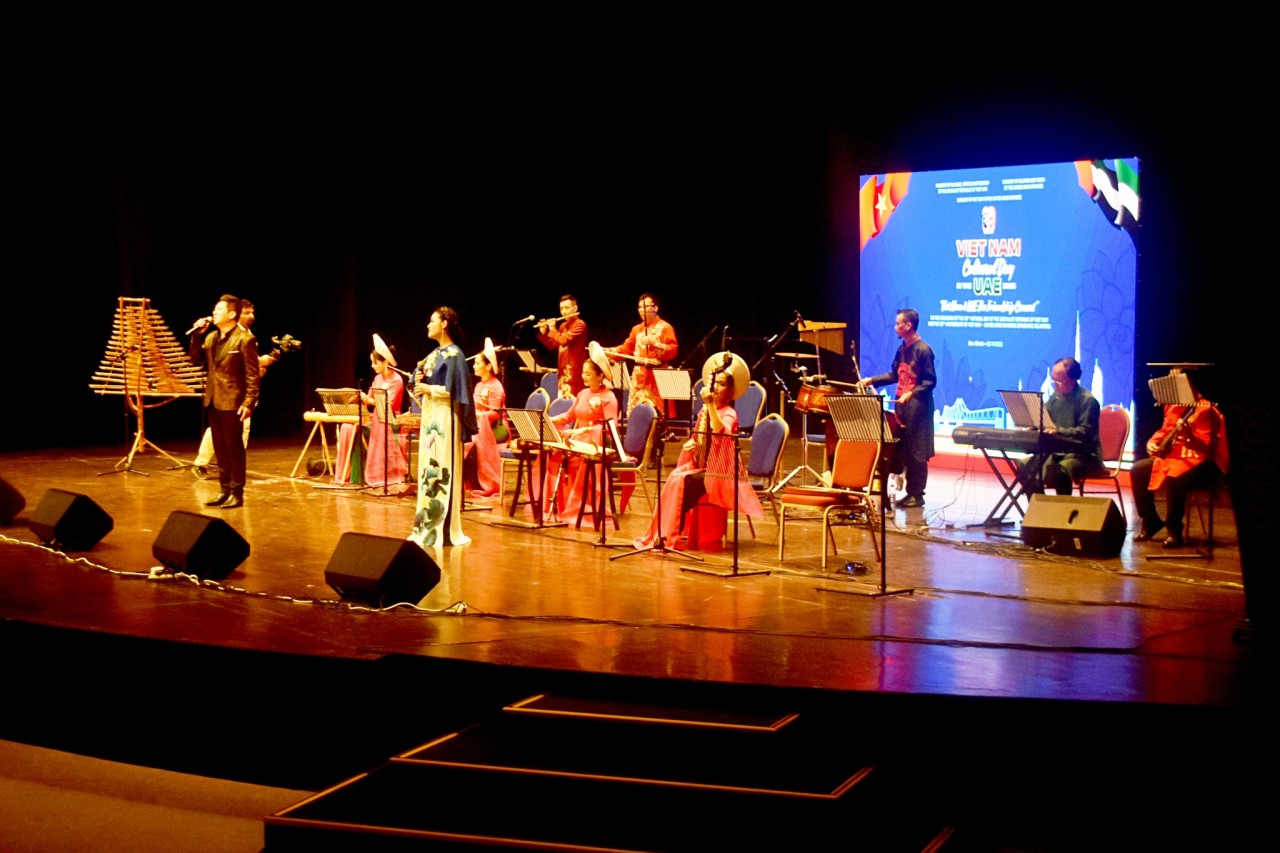 Friendship
A special art performance was held in the capital Abu Dhabi, gathering leading artists from Vietnam and the United Arab Emirates (UAE).
September 27, 2023 | 14:01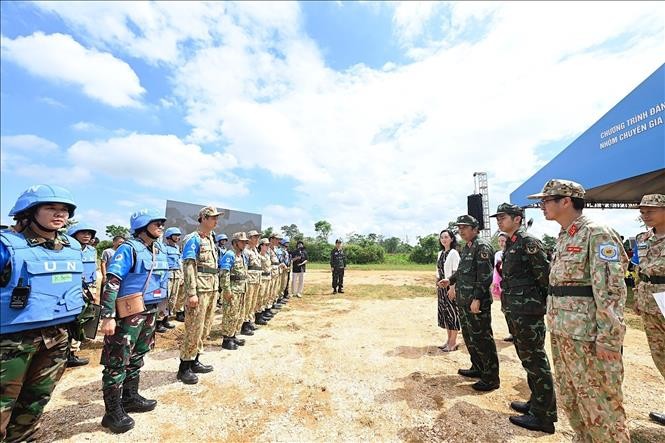 Friendship
Japan and representatives of State members of ASEAN Defence Ministers' Meeting Plus (ADMM-Plus) valued the preparations of Vietnam in hosting the Competency Evaluation Program for Prospective UN Peacekeepers (CEPPP) as well as outcomes of the program.
September 27, 2023 | 07:53