WB: Vietnam's Economic Growth Expected to Accelerate to 5.5% in 2022
Vietnam's economic recovery is likely to accelerate in 2022 as GDP growth is expected to rise to 5.5% from 2.6% in the year just ended, the World Bank (WB)'s economic update for Vietnam Taking Stock says.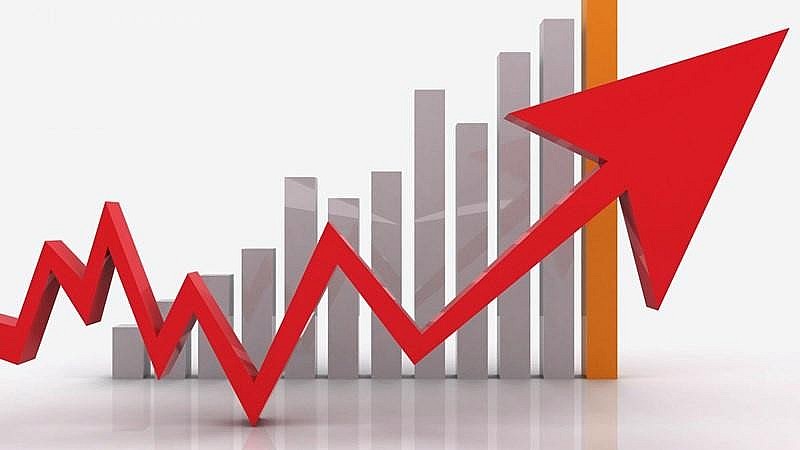 Vietnam's economic recovery is likely to accelerate in 2022. Photo: VGP
Entitled "No time to waste: The Challenges and Opportunities of Cleaner Trade for Vietnam", this edition argued that greening the trade sector should be a priority. Trade, while an important driver of Vietnam's remarkable economic growth over the past two decades, is carbon-intensive - accounting for one-third of the country's total greenhouse gas emissions - and polluting.
While Vietnam has started to decarbonise activities associated with trade, more need to be done to respond to mounting pressures from main destination markets, customers, and multinational companies for greener products and services, it said.
"Trade will be key component of Vietnam's climate actions in the years to come," said Carolyn Turk, World Bank Country Director for Vietnam. "Promoting greener trade will not only help Vietnam follow through on its pledge to reach net zero emission in 2050 but will also help it keep its competitive edge in international markets and ensure trade remains a critical income and job generator."
The report recommended that the Vietnamese Government act on three fronts: facilitate the trade of green goods and services, incentivize green foreign direct investment, and develop more resilient and carbon-free industrial zones.
Assuming the Covid-19 pandemic will be brought under control at home and abroad, the forecast envisioned that Vietnam's services sector will gradually recover as consumer and investor confidence restores, while the manufacturing sector benefits from steady demand from the US, the European Union, and China. The fiscal deficit and debt are expected to remain sustainable, with the debt-to-GDP ratio projected at 58.8%, well below the statutory limit.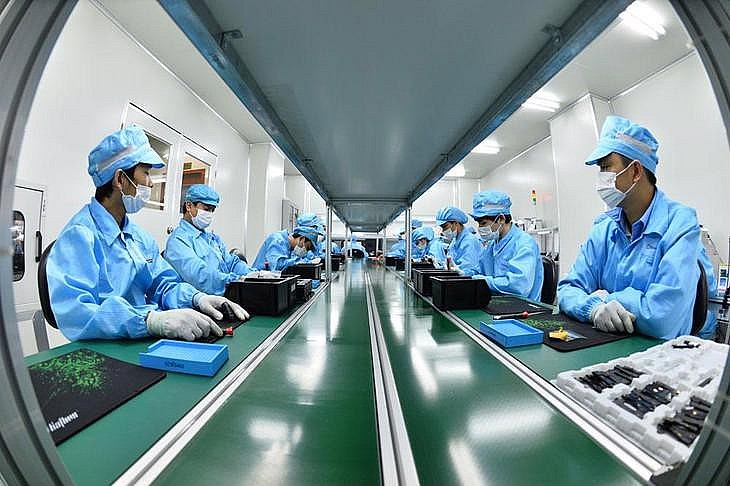 GDP growth is expected to rise to 5.5% from 2.6% in the year just ended. Photo: VnEconomy
The outlook, however, is subject to serious downside risks, particularly the unknown course of the pandemic. Outbreaks of new variants may prompt renewed social distancing measures, dampening economic activity. Weaker-than-expected domestic demand in Vietnam could weigh on the recovery. In addition, many trading partners are facing dwindling fiscal and monetary space, potentially restricting their ability to further support their economies if the crisis persists, which in turn could slow the global recovery and weaken demand for Vietnamese exports.
WB experts said careful policy responses could mitigate these risks. Fiscal policy measures, including temporary reduction of VAT rates and more spending on health and education, could support aggregate domestic demand. Support for affected businesses and citizens could be more substantial and more narrowly targeted. Social protection programmes could be more carefully targeted and efficiently implemented to address the severe and uneven social consequences of the crisis. Heightened risks in the financial sector should be closely monitored and addressed proactively.
Standards Chartered: GDP growth to rebound to 6.7%
Meanwhile, some foreign financial organisations have issued relatively positive predictions for Vietnam's economy this year, with growth expected at 6.5 - 6.7%.
Standards Chartered held that the GDP growth will rebound strongly to 6.7% in 2022 and 7% in 2023, saying Vietnam's medium-term outlook remains positive.
The bank made the forecast in its latest reports titled "Still battling headwinds" and "Vietnam - Moving back to high growth".
"The economy should continue to bounce back in 2022 as the pandemic improves. Income growth has outpaced spending growth in recent years; this provides a decent savings buffer against the pandemic." said Tim Leelahaphan, economist for Thailand and Vietnam at Standard Chartered..
"Covid-19 remains a key risk, at least in the short term. The first quarter could see a full resumption of factory operations, after closures in Q3/2021, and government stimulus; clearer recovery is expected in March," he noted.
Economists at Standard Chartered said a continued improvement in the global trade environment will support exports in 2022 although import growth is likely to remain high.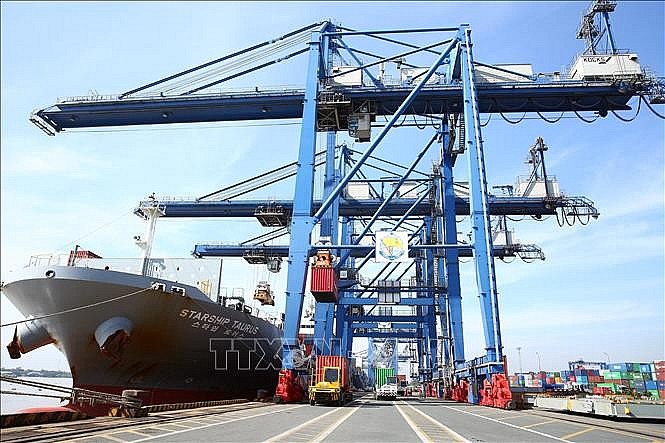 Standards Chartered held that the GDP growth will rebound strongly to 6.7% in 2022. Photo: VNA
In the recent "Vietnam at a glance" report, HSBC said after two years of growth slowdown, the country's economic growth will accelerate to reach 6.5% in 2022. The Government also targeted this year's GDP expansion at 6.5 - 7%, equivalent to the pre-pandemic levels.
It noted Vietnam has recovered steadily after hitting bottom in 2021 and that it will regain growth momentum in all aspects soon.
Manufacturing and export are expected to retain their leading positions, partly thanks to the stable commitments to foreign investment attraction. Besides, domestic demand is likely to bounce back further when current restrictions are gradually removed and the labour market revives.
HSBC noted the biggest obstacle needing attention now is the ongoing Covid-19 outbreak, especially the appearance of the Omicron variant, but it is encouraging that the vaccination has been much improved, enough for avoiding another period of widespread social distancing./.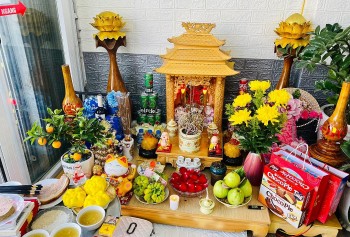 Handbook
Learn more about an ancient Vietnamese tradition that may bring you good fortune!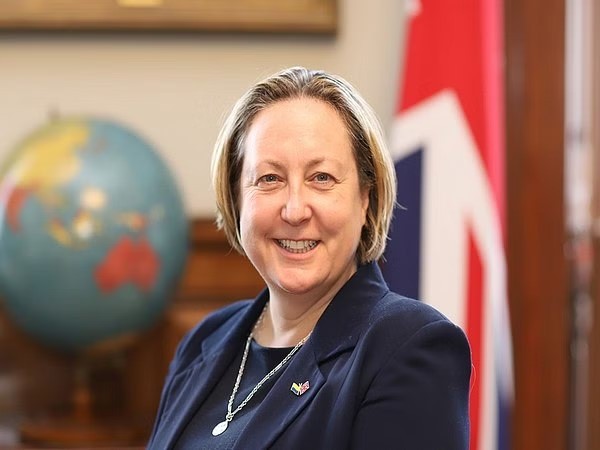 Economy
The United Kingdom is working to conclude a Free Trade Agreement with India, Secretary of State for International Trade Anne-Marie Trevelyan said on Wednesday.
February 01, 2023 | 04:00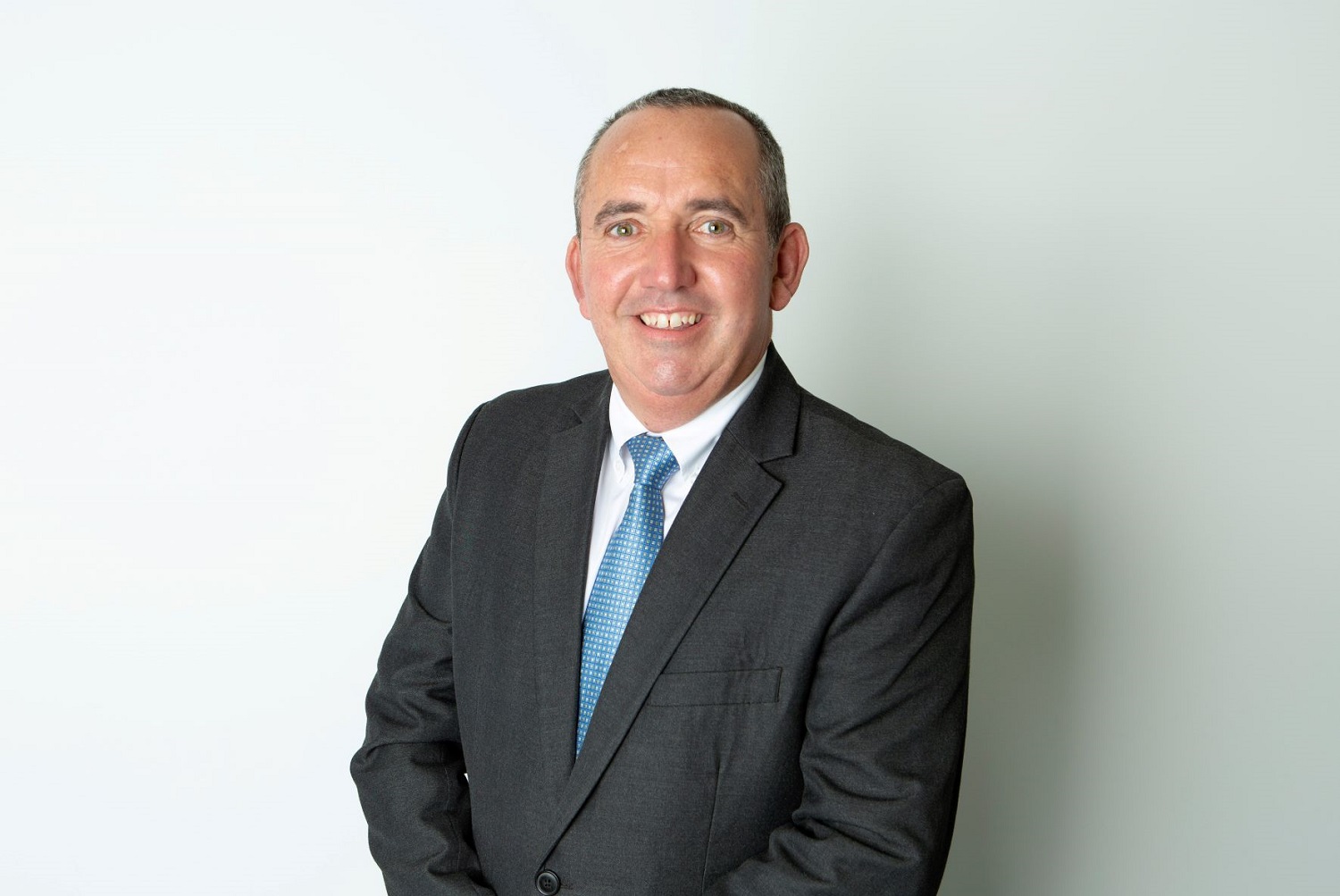 Economy
Skipton International, the award-winning Guernsey-licensed bank, has announced the launch of limited company buy-to-let lending giving customers an additional financing option for growing UK property portfolios.
January 31, 2023 | 10:30