World Bank Stays Optimistic About Vietnamese 2022 GDP Growth
The nation's target of recording GDP growth of between 6% and 6.5% next year is entirely feasible, said a World Bank economist.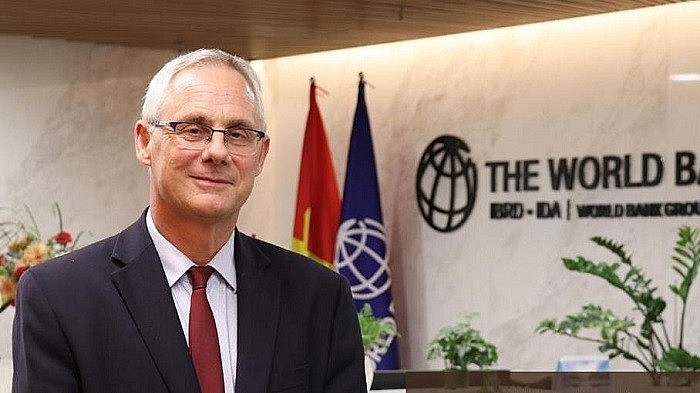 Jacques Morisset, World Bank Lead Economist and Programme Leader for Vietnam. (Photo: VNA)
According to Jacques Morisset, World Bank Lead Economist and Programme Leader for Vietnam, Vietnam's target of bringing its GDP growth to 6-6.5 percent in 2022 as set in the recent session of the National Assembly is entirely possible if it can effectively control the Covid-19, and improve the supply-demand balance.
The biggest risk to Vietnam's economy in 2022 can be the complicated developments of the pandemic with the emergence of new variants, VNA quoted the World Bank official.
He also mentioned internal economic risks, saying that Vietnam is an open economy that will depend on the situation in other countries in the world. Another risk is related to inflation, he said, noting that Vietnam's economy is currently facing import inflation, while domestic commodity prices have not yet increased because demand remains lower than supply.
With regard to Vietnamese economic prospects moving forward, Morisset pointed out three fresh motivations to boost growth. Most notably, the emergence of the Covid-19 pandemic has indirectly made the nation one of the most reliable destinations for many large foreign enterprises, many of which are focused on diversifying their supply chains, he said.
The country is also capable of taking advantage of opportunities from the green economy, he noted, saying that the nation is one of the most affected by climate change, but it can also take advantage of this, according to VOV.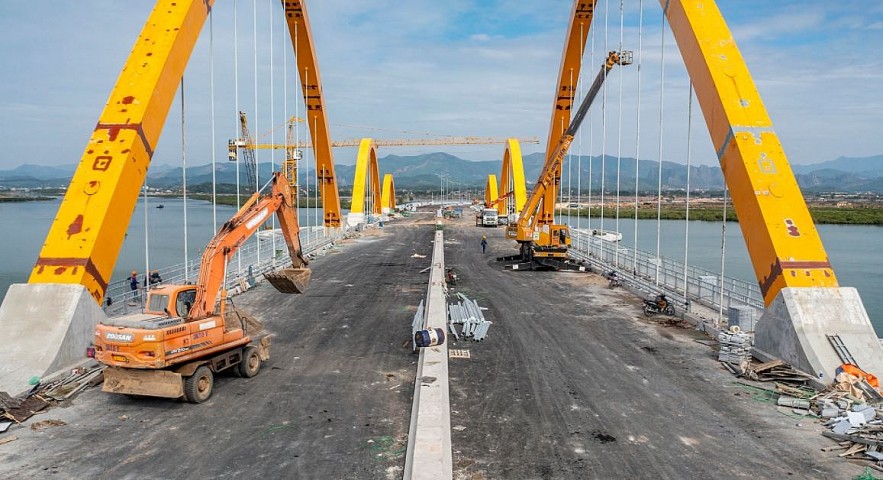 The nation's target of recording GDP growth of between 6% and 6.5% next year is entirely feasible, said a World Bank economist. (Photo: Zing News)
The third growth driver is domestic demand, particularly as Vietnam develops into a higher income country with a growing number of middle-class people, domestic demand will become stronger, he said.
Morisset went on to outline that the World Bank will continue to support the nation in achieving its ambitious goal of becoming a high-income and prosperous country by 2045.
The bank is working closely with the Vietnamese Government to promote sustainable development and effectively respond to climate change in the Mekong Delta region, and reduce air pollution in big cities, he said.
In addition, the two sides are joining hands in areas of inclusive development and gender-related issues in order to ensure people's participation in the economy, minimize the impact of the pandemic, and fully tap future opportunities, the economist said.
Jacques Morisset is the World Bank Lead Economist and Program Leader for Vietnam. After receiving his Ph.D. in economics from the University of Geneva, he has held various positions at the World Bank and IFC, while collaborating with the World Economic Forum. He has led or co-led lending operations worth over US$2 billion and advised governments on a wide spectrum of economic areas from financial markets, investment promotion, fiscal and tax policies to labor markets. Jacques has published in academic journals, including the World Bank Economic Review, Journal of Development Economics, and World Development. He was a member of the Board of the World Bank Economic Review.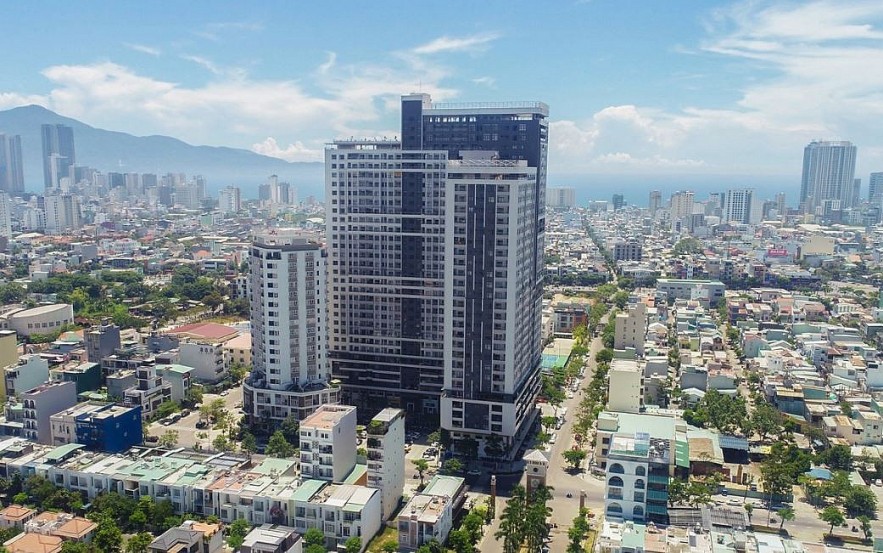 FDI attraction forecast to recover in 2022. (Photo: Zing News)
FDI attraction forecast to recover in 2022
A recovery in the global investment flow will open up a bright future for Vietnam's investment attraction, as predicted by economists. Nguyen Anh Duong, director of the general research department under the Central Institute for Economic Management (CIEM), said that the fact that Vietnam is among countries with positive economic recovery in 2022 and in the recovery momentum of the Asian production network will make an important contribution to accelerating foreign investment attraction.
Foreign direct investment (FDI) registered in Vietnam reached 26.46 billion USD as of November 20 2021, up 0.1 percent year on year, according to the Ministry of Planning and Investment. Notably, the total additional registered capital stood at over 8 billion USD, an annual rise of 26.7 percent. It is estimated that in the last month of the year, several billion USD in FDI will be added to Vietnam's total investment attraction this year. The move in recent days has shown a more positive trend in FDI attraction.
For example, LEGO Group recently signed an agreement to invest in a one-billion USD project in Binh Duong province. In addition, within the framework of the visits to India and the Republic of Korea by National Assembly Chairman Vuong Dinh Hue, multi-billion-USD cooperation agreements were also signed, in which, Dai An Group in Hai Duong province signed a memorandum of understanding on the construction of a 500 million USD Pharmacy Park with India's Sri Avantika Contractors Ltd.; and Saigon Telecommunications Technology Joint Stock Company (SAIGONTEL) and Ecologic Engineering Private Limited of India signed a cooperation agreement in the fields of infrastructure development, industry and innovation with an investment value of up to 4 billion USD, according to VNA.