Website on less popular yet serious respiratory diseases debuted
Doctors Answer (www.bac-si-giai-dap.com) is a non-commercial and collaborative website bringing together healthcare professionals to raise awareness and make information on chronic diseases care accessible to all, according to information on its website.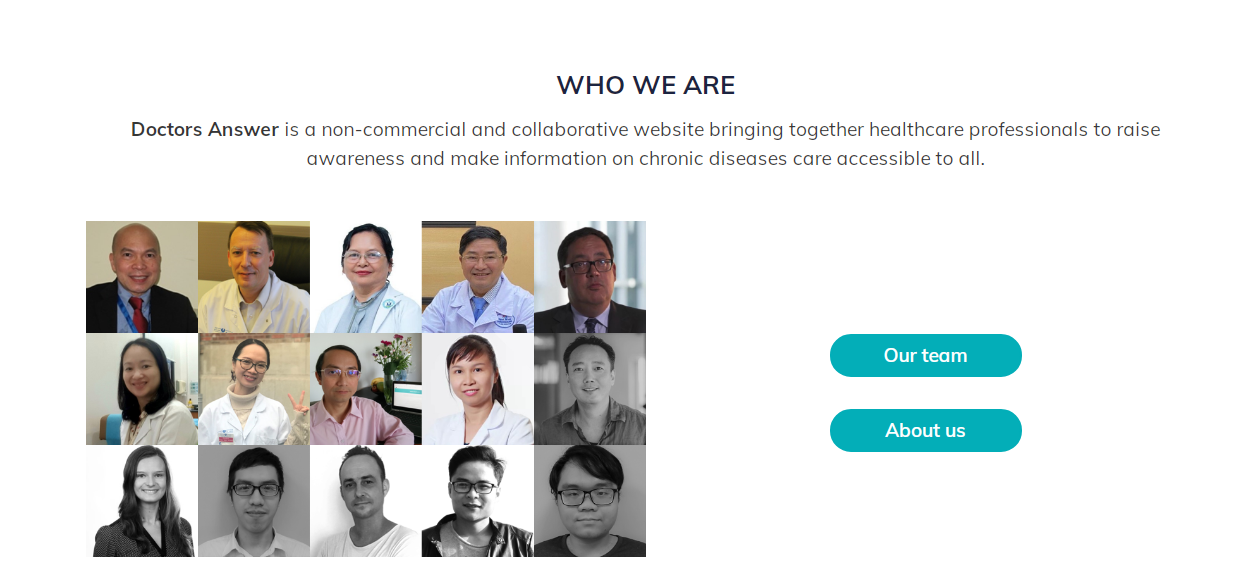 Doctors Answer (www.bac-si-giai-dap.com).
The website, a France-Vietnam cooperation project, was recently launched in an effort to raise public awareness of less popular but serious respiratory diseases with high death risk.
Designed in both Vietnamese and English language, the portal is a non-profit information site. Its information is certified by a medical council, including leading Vietnamese and French medical experts.
They will answer questions and offer advices related to non-communicable chronic respiratory diseases such as asthma and chronic obstructive pulmonary disease, which according to the World Health Organisation, is the third leading cause of death among non-communicable diseases.
During a press conference held by the French Embassy in Hanoi, Health and Social Development Attaché at the Embassy of France in Vietnam Thomas Mourez said France and Vietnam reaped positive results in medical cooperation, such as doctor training and epidemic prevention and control.
The portal is the first stage of the France-Vietnam cooperation project against non-communicable diseases. It is expected to lay a foundation for the development of the website in other languages.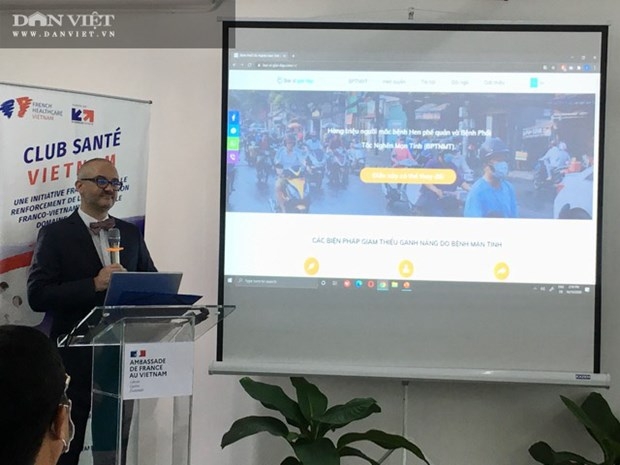 At the launching event on October 13. Photo: danviet.vn
Vietnam records about 12.5 million people with high blood pressure, 3.5 million others with obesity, two million people suffering from cardiovascular diseases, and nearly 126,000 new cases of cancer each year, according to the information was unveiled by Deputy Minister of Health Nguyen Truong Son at a national conference hosted by the Vietnam Medical Association (VMA) in 2019.
Non-communicable diseases are the leading cause of death in Vietnam, as eight amongst 10 deaths are due to those diseases.
In 2016, Vietnam recorded an estimated 548,800 deaths, with those caused by non-communicable diseases accounting for 77 percent. In addition, 44 percent of victims of the diseases were people under 70 years old.
Meanwhile, VMA President Assoc. Prof. Nguyen Thi Xuyen said that non-communicable diseases record the highest fatalities across the world with about 40 million deaths each year, accounting for 70-75 percent of total deaths worldwide. The figure is still on the rise, she stressed.
In Vietnam, those diseases also see the highest number of deaths, as there are seven victims out of 10 deaths, mostly suffering from cardiovascular diseases, diabetes, cancer and chronic respiratory diseases.
Each year, the country reports about 12.5 million people with high blood pressure, 3.5 million people with diabetes, two million others with cardiovascular and chronic respiratory diseases and nearly 126,000 new cases of cancer.
Non-communicable diseases result in 73 percent of deaths every year. In addition, they severely affect life quality of patients if detected and treated late.
To control and prevent non-communicable diseases, the Prime Minister decided to approve a national strategy on cancer, diabetes, chronic obstructive pulmonary disease, asthma and other non-communicable diseases in the 2015-2025 period./.