Week of Russian Language Launched in Hanoi
Russian Center of Science And Culture in Hanoi has recently organized the Russian Language Week. This is a series of annual activities celebrating the birthday of world great poets Aleksandr Puskin and Russian Language Day June 6th.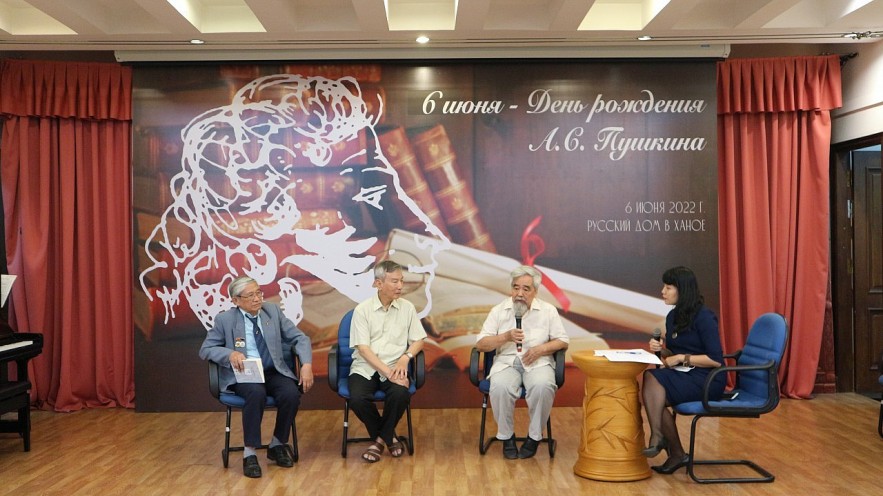 From left to right: Writer and translator Vu The Khoi, Le Duc Man and Hoang Thuy Toan share about the translation of Pushkin's works. Photo: Vu Khanh
Andrey Borodenko, deputy head of the Russian Center of Science And Culture in Hanoi, said: "Russian Language Week in Vietnam" is a cultural and educational event organized by the Rossotrudnichestvo representative office to introduce Russian language and culture.
June 6 each year has been ratified by the United Nations in 2010 as Russian Language Day. "Pushkin's poetry in the cultural and social space of Vietnam is thanks to Vietnamese speaking Russian, especially the excellent and talented translators." Andrey Borodenko said.
Pushkin was the one who started the golden age of Russian literature. His works have been translated into many languages. He is not only a great poet of Russia but also a poet who has a great influence on world literature.
Pushkin's works have been translated into Vietnamese, published and reprinted many times, mostly poetry. The person who promoted Russian culture in Vietnam was translator Hoang Thuy Toan, member of Vietnam Writers' Association. Two works "The Tale of the Fisherman and the Fish" and the poem "I Loved You" by Pushkin have been included in the literature program of the middle and high school in Vietnam.
Nguyen Thi Thu Dat, head of the Pushkin Institute said: "In Vietnam, not only Vietnamese translators, poets and writers translate Pushkin poems into Vietnamese, but also entrepreneurs, soldiers, and students. This proves that Pushkin's poetry has touched the hearts of the Vietnamese, bringing Russian culture closer to the Vietnamese."
During the "Russian Language Week in Vietnam", the Russian Center of Science And Culture in Hanoi held a ceremony to celebrate the 223th anniversary of the birth of the great poet A.S.Pushkin (May 26, 1799 - May 26, 2022 ).
At the ceremony, the writer and translator of the Vietnam Writers' Association Le Duc Man said that to maintain Pushkin's love of poetry with today's young generation, we need to spread it through many different ways. With new forms, students will be more accessible to Pushkin poetry, helping them understand more about the meaning of his works.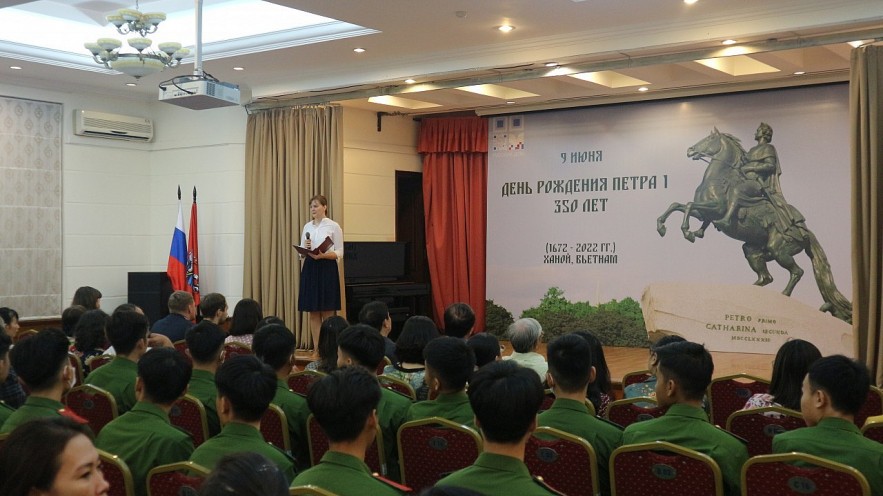 Russian Language Week in Vietnam. Photo: Vu Khanh
Prof. Nguyen Thuy Anh, writer and translator said: "In the twentieth century, many Russian literary and poetic works were translated into Vietnamese. Vietnamese poetry for a long time has had the influence of Russian poetry with its own characteristics stretching from Europe to Asia. This is close to the Vietnamese people, especially the poetry of the war, when soldiers go to battle, stories of the rear, bringing sympathy between the two peoples of Russia and Vietnam. It can be said that poetry particularly and literature are a soft force connecting peoples together.
Currently, although the translation of Russian words has been less, I am optimistic that Russian literature will return and have a certain influence on Vietnamese readers. Readers are younger, they have more information and "open" in terms of choice and access to cultural products. Therefore, Russian literature will have the opportunity to "compete" with other literatures, as long as the translator tries to show them its magical sparkle, and distinct depth."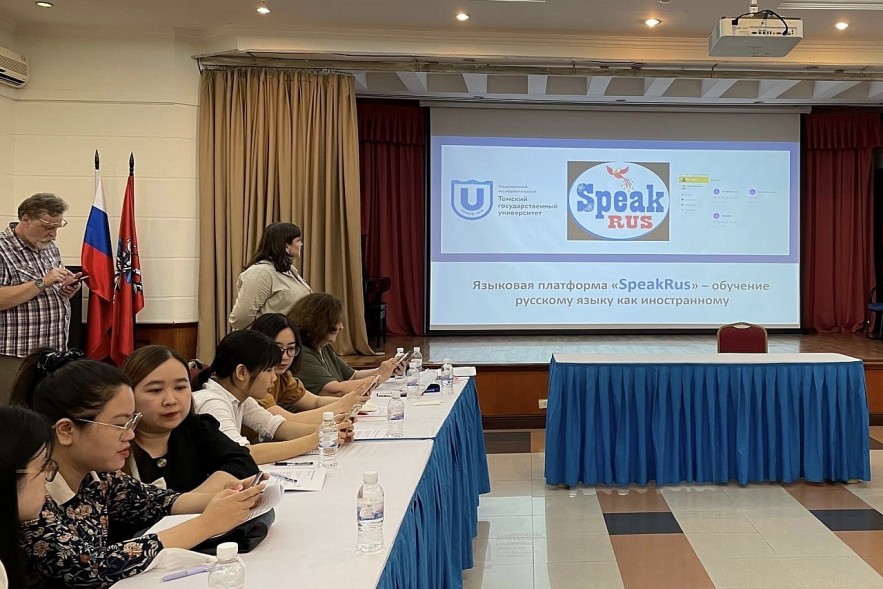 Advanced training programs for Russian language teachers of educational institutions in Vietnam. Photo: Russian Center of Science And Culture
Prof. S.V. Ermolenko, Faculty of Literature, Tomsk State University mentioned a website for students to research and take Russian language proficiency tests founded by the University.
Ermolenko, Russian linguists and teachers discussed the issues in teaching Russian as a foreign language. They compare Russian and Vietnamese language, IT application in Russian language teaching, and communication problems.
In early 2022, Pushkin State Russian Language Institute published "Index of the Russian language position in the world".
In 2021, Russian language popularity ranks 5th in the world, behind English, Spanish, Chinese and French. The ranking above is evaluated based on many factors, including the number of people who speak that language, the number of Internet users, the amount of Internet resources and scientific information, and its use in international organizations.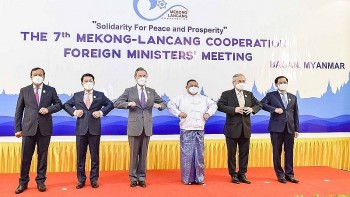 National
Foreign Minister Bui Thanh Son led a Vietnamese delegation to the seventh Mekong-Lancang Cooperation (MLC) Foreign Ministers' Meeting that was held in Bagan, Myanmar on July 4.