What To Look Forward In 2022: Best TV Shows, Movies, Sport Events, And More
2022 is coming with many new events, TV shows, movies, and more that are worth waiting for, and also promise a good start of the year despite the Covid-19 pandemic.
2022 promises to be a fresh start, with many big TV shows and movies that will be out soon, sport events, etc, and they are definitely worth waiting for. Although it is good to get excited by the following events, it is also important to keep in mind that they may be canceled or rescheduled due to coronavirus.
1. Big, new TV shows
The Tourist – BBC series
Photo: BBC
The Tourist will air on BBC One and iPlayer on Saturday 1st January 2022. Created by Harry and Jack Williams, the thriller consists of six episodes, which will air in January.
The Tourist stars Jamie Dornan as a British man who is driving through the Australian outback when he's driven off the road by a huge tank truck and crashes his car. When he wakes up in hospital, he finds he can't remember who he is, why he was in Australia and what he was doing there.
On top of the amnesia, the man also has shady figures from his past pursuing him through the unforgiving outback.
"Full of shocking, surprising, funny and brutal turns, The Tourist is set in a world populated by quirky, enigmatic characters and off-beat black comedy punctuates high-stakes action," the BBC teases.
"At its heart however, is a story of self-discovery with a ticking time-bomb underneath: as The Man starts to uncover the mystery of who he was, he's also forced to ask who he is now – and fast. Will he unlock the secrets of his identify before those who are trying to kill him catch up with him."
The Tourist stars The Fall's Jamie Dornan (Fifty Shades of Grey, A Private War) as the nameless man, while Australian actor Danielle Macdonald (Unbelievable, Dumplin') plays Helen Chambers, a Probationary Constable working on his case.
Rounding out the cast are Line of Duty's Shalom Brune-Franklin (Luci Miller), The Missing's Ólafur Darri Ólafsson (Billy Nixon), The Cry's Alex Dimitriades (Kosta Panigiris) and Mindhunter's Damon Herriman (Detective Inspector Lachlan Rogers).
Hugo Weaving was originally set to play the characters of Rogers, but due to scheduling conflicts, he had to drop out of the project, with Herriman replacing him.
Conversations With Friends
Photo: Harper's Bazaar
Conversations with Friends is an upcoming television series developed by Element Pictures for BBC Three and Hulu based on the 2017 novel of the same name by Sally Rooney. It is the second adaptation by this crew of a Sally Rooney novel. In February 2020, it was announced that Sally Rooney's first novel Conversations with Friends would be made into a 12-episode BBC Three and Hulu miniseries. Most of the creative team behind the adaptation of Rooney's second novel Normal People, including Element Pictures, director Lenny Abrahamson, and co-writer Alice Birch, would be returning for this adaptation. Mark O'Halloran, Meadhbh McHugh, and Susan Soon He Stanton were added as writers, and Leanne Welham was added as a director.
We'll also be getting the most expensive TV series ever made: The Lord of the Rings premieres in September on Amazon Prime. On Netflix, a fourth season of Ozark, Jason Bateman's crime drama starring Laura Linney, appears in January – and there's a second season of Bridgerton, one of the streaming giant's biggest ever hits, on the horizon. Oh and more action in Stranger Things.
2. Sport events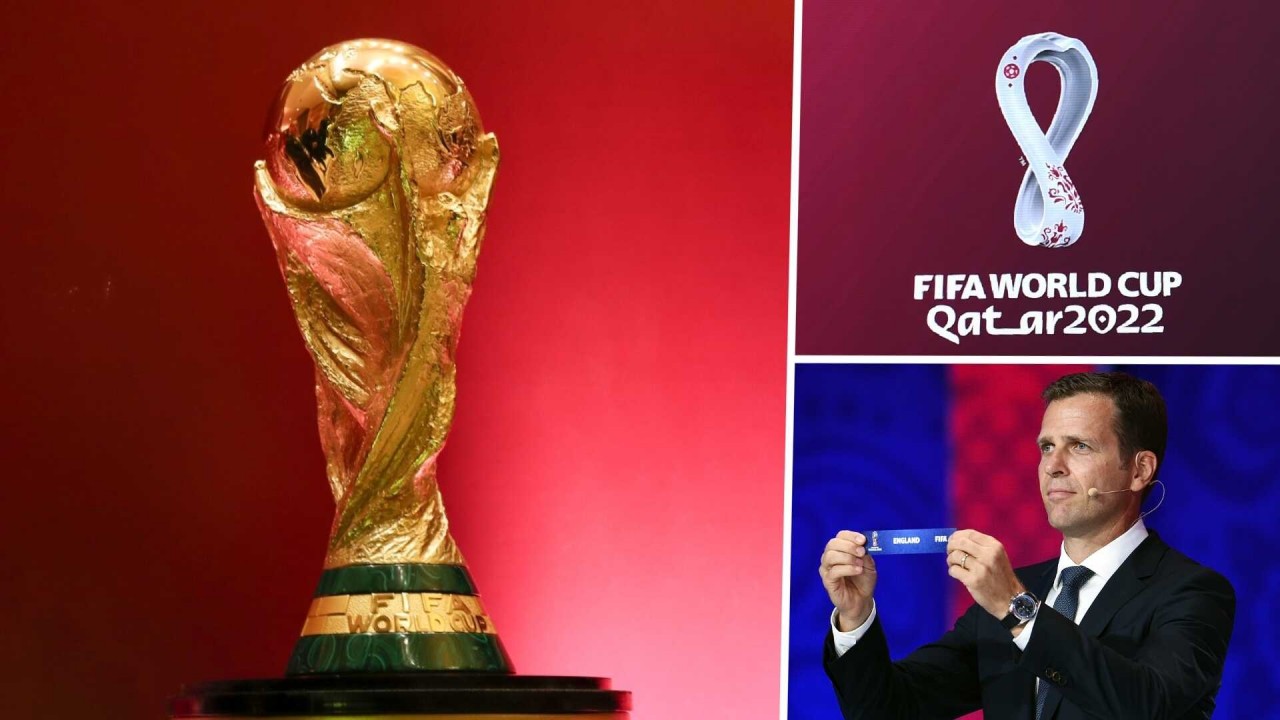 Photo: Goal
World Cup 2022: The 2022 FIFA World Cup is scheduled to be the 22nd running of the FIFA World Cup competition, the quadrennial international men's football championship contested by the national teams of the member associations of FIFA. It is scheduled to take place in Qatar from 21 November to 18 December 2022. This will be the first World Cup ever to be held in the Arab world, and it will be the second World Cup held entirely in Asia after the 2002 tournament was held in South Korea and Japan. In addition, the tournament will be the last to involve 32 teams, with an increase to 48 teams scheduled for the 2026 tournament in the United States, Mexico, and Canada. The reigning World Cup champions are France. Due to Qatar's intense summer heat, this World Cup will be held from late-November to mid-December, making it the first tournament not to be held in May, June, or July; it is to be played in a reduced timeframe of around 28 days.
Snow-sport lovers may struggle to hit the slopes this season but we can get a vicarious hit via the Winter Olympics, which opens in Beijing on 4 February, with the Winter Paralympics starting a month later. The UK, the US and Canada have declared diplomatic boycotts of the Games in protest at China's atrocities in Xinjiang, but that won't stop competitors turning up. Snowboarder Katie Ormerod and curler Bruce Mouat are among Team GB's medal hopes.
3. Major upcoming movies
Batman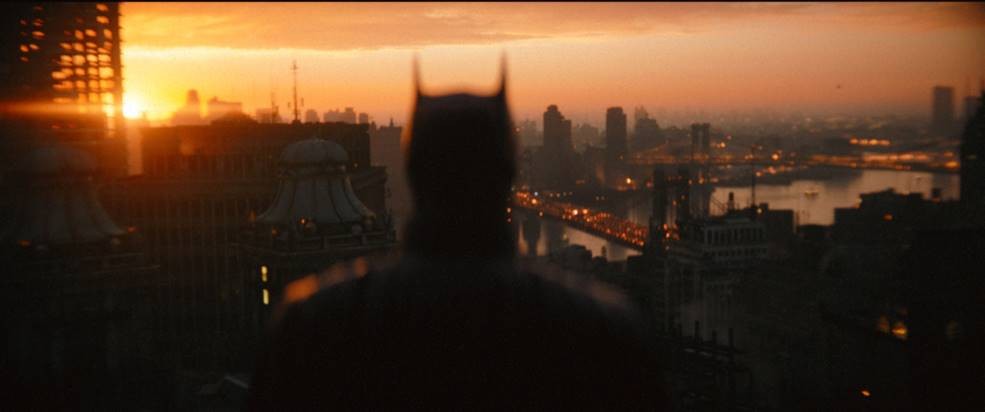 Photo: DC
The highly-anticipated new Batman movie, titled simply 'The Batman', has suffered various pandemic-related delays but now has a release date set for spring of 2022. It will be the first standalone Batman film since 2012.
The big news, of course, is that the new Batman himself will be portrayed by none other than Robert Pattinson. The 'Twilight' star was a controversial choice, but he is determined to make the role his own and bring a new take to the DC superhero. Expect a wilder, more unhinged Batman than seen previously.
'The Batman' will exist outside of the DC Extended Universe, making this a truly standalone movie. It also means that Ben Affleck will continue to be the Batman of the DCEU and, therefore, it is likely that he will get his own solo Batman film at some point in the near future, after being involved in the early plans for this one and then dropping out.
Uncharted
Uncharted is an upcoming American action adventure film directed by Ruben Fleischer and screenplay by Rafe Judkins, Art Marcum and Matt Holloway, with a story by Judkins. Serving as an origin story and prequel to the video games of the same name created by Naughty Dog, the film stars Tom Holland as Nathan Drake, and Mark Wahlberg as his mentor Victor Sullivan, along with Sophia Ali, Tati Gabrielle, and Antonio Banderas in supporting roles.
The film entered development in 2008, with film producer Avi Arad stating that he would be working with Sony Pictures to develop a film adaptation of Uncharted, but the film entered a complicated production process, with various directors, writers, and cast members attached at various points. Several filmmakers, including David O. Russell, Dan Trachtenberg, Neil Burger, Seth Gordon, Shawn Levy, and Travis Knight were initially signed to direct the project, while Nathan Fillion, Chris Pratt, and Wahlberg were rumored to play Drake. Holland was cast in May 2017 and principal photography commenced in March 2020, finishing the following October.
Uncharted is scheduled to be theatrically released by Sony Pictures Releasing in the United Kingdom on February 11, 2022, and then in the United States on February 18, in IMAX 3D, RealD 3D, and Dolby Cinema.
There's also a new squad of aviation graduates in Top Gun: Maverick, plus Jude Law in Fantastic Beasts: The Secrets of Dumbledore – and Reese Witherspoon returns in Legally Blonde 3.
Other big hits to look forward to this coming year include:
The 335
Death on the Nile
Scream
Fantastic Beasts: The Secrets of Dumbledore
Doctor Strange in the Multiverse of Madness
Top Gun: Maverick
John Wick: Chapter 4
Lightyear
Minions: The Rise of Gru
Thor: Love and Thunder
Mission: Impossible 7
Hocus Pocus 2
Black Panther: Wakanda Forever
Avatar 2
And Super Mario Bros. starring Chris Pratt as Mario – although, it's too early to say if this is something to look forward to.
4. Festivals
The pandemic saw the cancellation of massive UK festivals such as Glastonbury, Download, Boomtown, British Summer Time – as well as worldwide ones such as Coachella, Lollapalooza, and Primavera.
However, 2022 could see their triumphant return.
Glastonbury has optimistically revealed some June dates, while British Summer Time has signed The Eagles, Pearl Jam, and Duran Duran to headline next year.
The Reading and Leeds Festival has already started selling tickets, and Noel Gallagher has confirmed he will make an appearance at the first-ever In It Together Festival.
Bring on the banging bops and muddy fields.
5. Art exhibitions to look for
Nothing beats getting out there and seeing something wonderful in person, from a landmark surrealism exhibition at London's Tate Modern, a Cézanne blockbuster at the same venue in November, or a Barbara Hepworth exhibition at Tate St Ives.
From New Year's Day, visitors to the Scottish National Gallery can see the annual display of Turner in January. At the Hepworth Wakefield, Sheila Hicks' brilliantly colourful textiles arrive in April, and Nottingham Contemporary reimagines the child-inspired work of Italian-Brazilian architect Lina Bo Bardi from May.
There's also an immersive science fiction exhibition opening in October at London's Science Museum that promises to be unmissable.
6. Holidays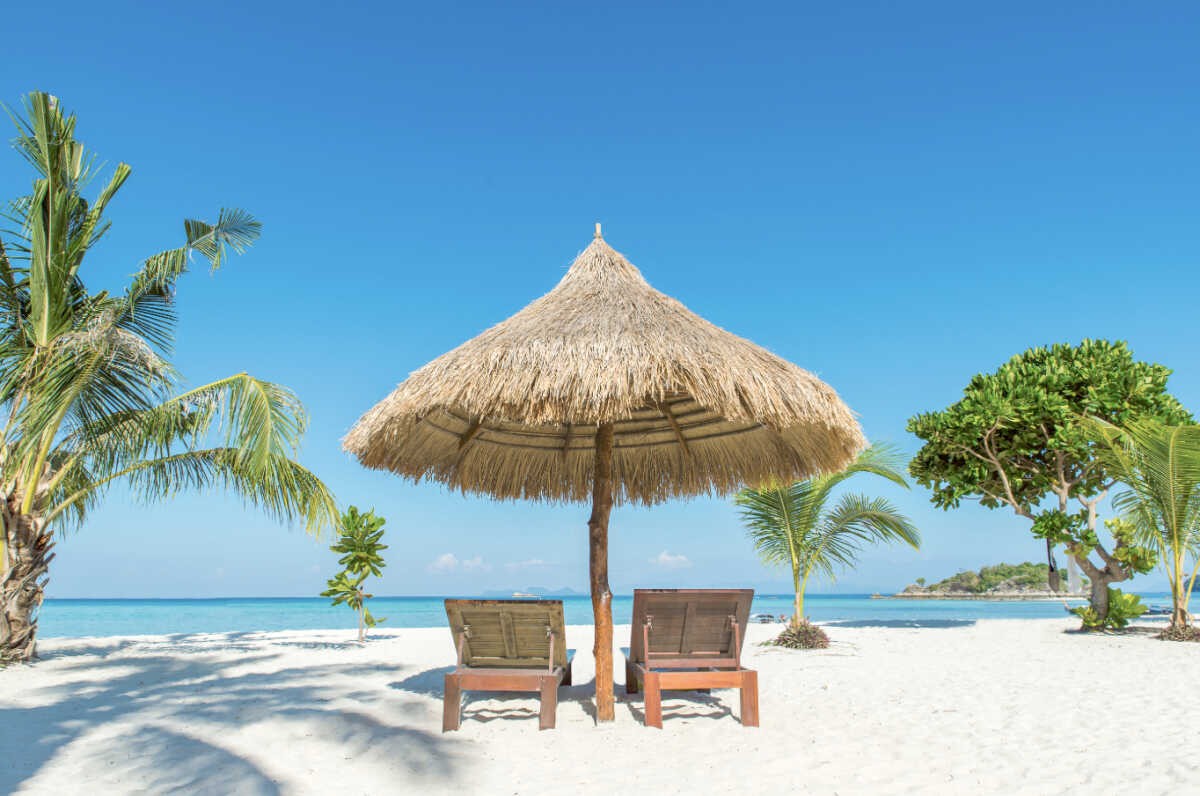 Photo: Shutterstock
With the Covid-19 vaccine rollout, we all had dreams of finally escaping this rainy island and jet-setting around the world.
However, coronavirus had other ideas.
While some of us were able to enjoy a break to France or Spain, the travel restrictions changed so frequently that many had their plans scrapped – or were afraid to make any at all.
However, 2022 may very well be the year that holidays make a triumphant return, as the Covid-19 vaccine reaches the far corners of the planet.
You don't need to wait until next year to start making plans – start researching the best countries to bask in the winter sun, fun AirBnBs, and mouthwatering all-inclusive holiday deals.
Until travel restrictions soften, just close your eyes and go to your happy place.
Top 8 Best Movies of 2021

From romance, blockbusters to thrilling dramas, these movies made a huge impression on the audience in front of the big screens and are some of ...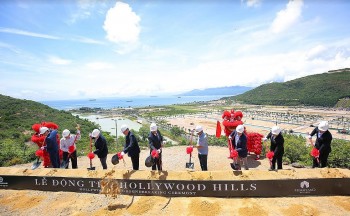 Economy
On October 2, at Hai Giang peninsula (Quy Nhon city, Binh Dinh), Hung Thinh Corporation held the groundbreaking ceremony of Hollywood Hills by YOO Inspired by Starck – a subdivision at MerryLand Quy Nhon. The event marks the first time that the world's No.1 ranked design and branded residence company YOO Inspired by Starck is officially present in Vietnam, with a collection of villas designed by creative director, Philippe Starck.