Top 8 Best Movies of 2021
From romance, blockbusters to thrilling dramas, these movies made a huge impression on the audience in front of the big screens and are some of the best works in 2021.
2021 has been a difficult year of the whole world, but it does not stop cinema and filmmakers from flourishing and creating the best works. After a long time waiting with lockdowns and controls, films returned to their natural home on the big screen, long-awaited (and long-delayed) new movies were finally released into the world, and audiences could, at long last, experience the thrill of cinema together again. Among countless films, some of them made a huge impression on the audience, with epic blockbusters, thrilling dramas, sci-fis with entertaining characters, and excellent plots. Against all the odds, cinema proved to be more alive than ever before.
1. Summer of Soul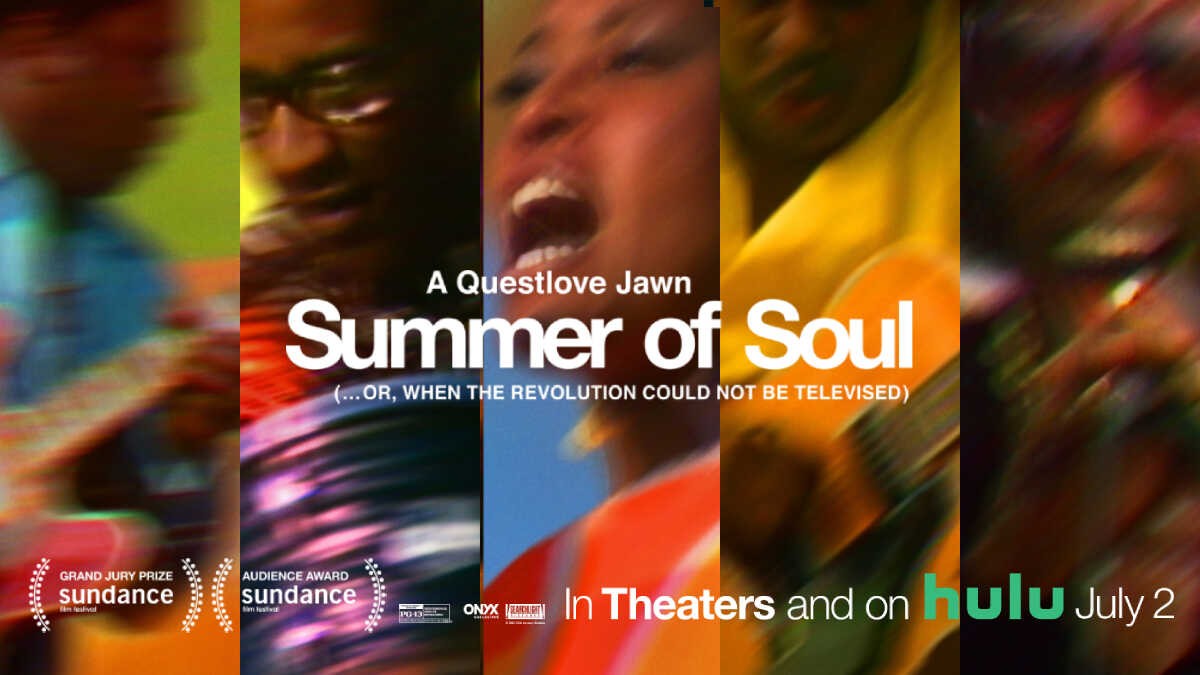 Photo: Searchlight Pictures
Imdb score: 8.2/10
Summer of Soul (...Or, When the Revolution Could Not Be Televised) is a 2021 American documentary film directed by Ahmir "Questlove" Thompson about the 1969 Harlem Cultural Festival. It had its world premiere at the 2021 Sundance Film Festival on January 28, 2021 and had a limited theatrical release in the United States on June 25, 2021, before expanding on July 2, 2021 theatrically by Searchlight Pictures and digitally via Hulu. It received acclaim from critics, with praise aimed at the footage restoration.
This Sundance award-winner is an absolute joy, uncovering a treasure trove of pulse-racing, heart-stopping live music footage (originally captured by TV veteran Hal Tulchin) that has remained largely unseen for half a century. While Mike Wadleigh's Woodstock and the Maysles' Gimme Shelter have long been considered definitive documents of the highs and lows of 1969 pop culture, Summer of Soul makes both look like a footnote to the main event: a festival in the heart of Harlem that was somehow written out of the history books. Capturing Stevie Wonder at a turning point in his career, Mavis Staples duetting with Mahalia Jackson ("an unreal moment", says Staples) and Nina Simone at the height of her performing powers, director Ahmir "Questlove" Thompson's feature debut intertwines music and politics in one of the best concert movies of all time, according to the Guardian.
2. Licorice Pizza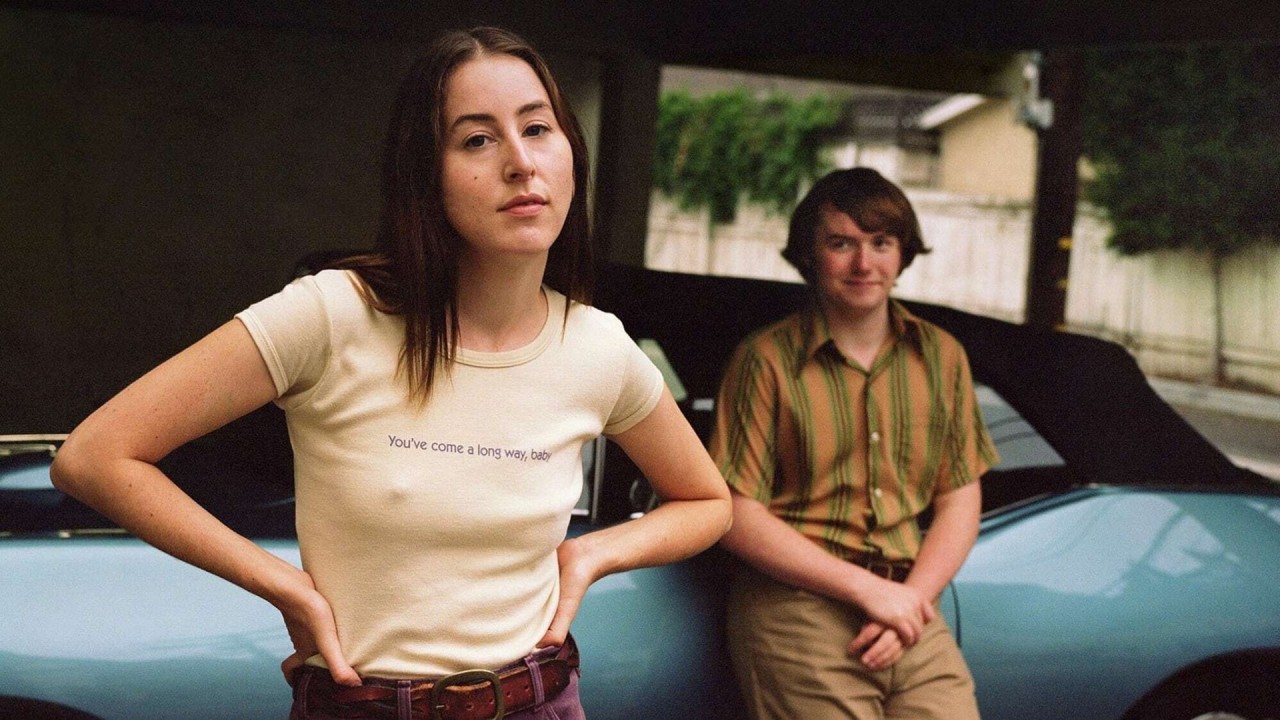 Photo: Alamo Drafthouse Cinema
Imdb score: 8.6/10
Licorice Pizza is a 2021 American coming-of-age comedy-drama film written and directed by Paul Thomas Anderson, who also serves as one of the film's producers and cinematographers. The film stars Alana Haim, Cooper Hoffman, Sean Penn, Tom Waits, Bradley Cooper, and Benny Safdie. Licorice Pizza was released in the United States in select theaters on November 26, 2021, and will be released widely on December 25, 2021. The film received acclaim from critics.
Paul Thomas Anderson's golden, shimmering vision of the 1970s San Fernando Valley in "Licorice Pizza" is so dreamy, so full of possibility, it's as if it couldn't actually have existed. With its lengthy, magic-hour walk-and-talks and its sense of adventure around every corner and down every block, it's a place where anything could happen as day turns to night. And yet within that joyful, playful reverie lurks an unmistakable undercurrent of danger. It's in the score from Anderson's frequent collaborator, the brilliant Radiohead guitarist Jonny Greenwood, putting you ever so slightly on edge. It's in the searchlights outside the grand opening of a Ventura Boulevard pinball parlor, incessantly beckoning to the sky, according to Rorger Ebert.
And it's in big, brash moments through showy supporting performances from Bradley Cooper and Sean Penn, both going for broke. Anything could happen as day turns to night—but are you ready for that?
3. Promising Young Woman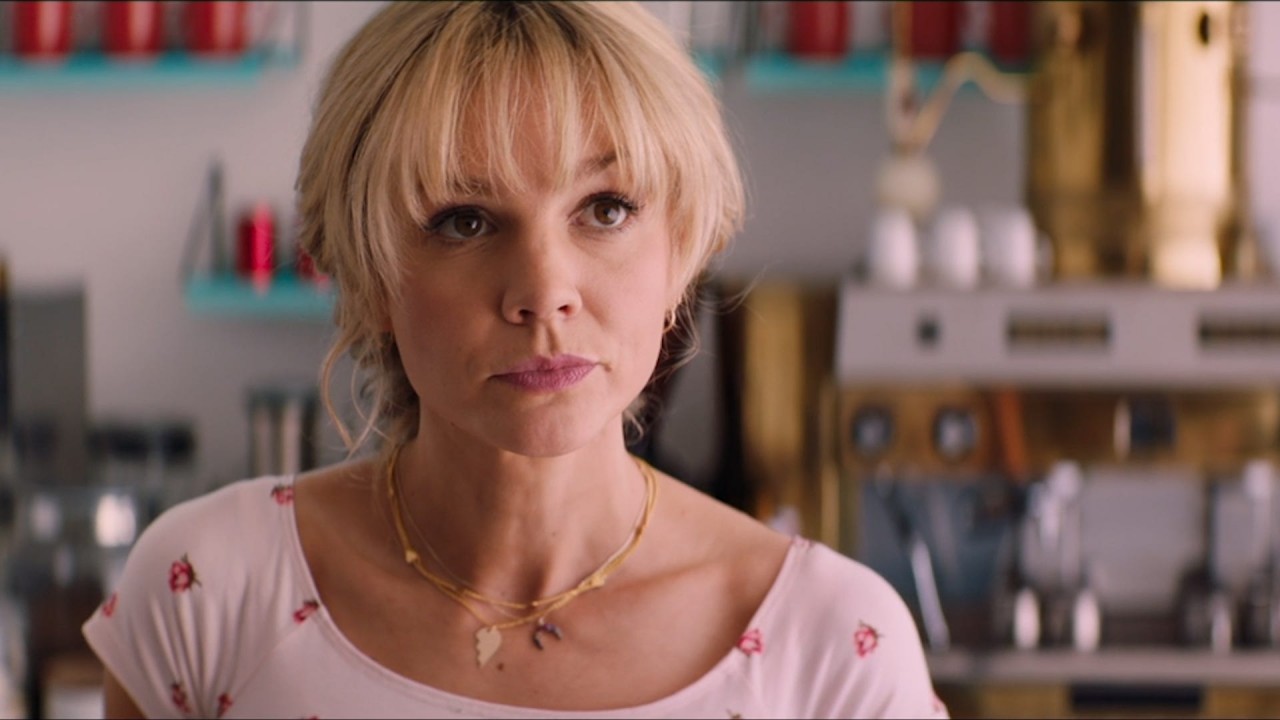 Photo: Universal Pictures
Imdb score: 7.5/10
Promising Young Woman is a 2020 black comedy psychological thriller film written, co-produced, and directed by Emerald Fennell (in her feature directorial debut). It stars Carey Mulligan as a young woman haunted by a traumatic past as she navigates balancing forgiveness and vengeance. It also features Bo Burnham, Alison Brie, Clancy Brown, Jennifer Coolidge, Laverne Cox, and Connie Britton in supporting roles.
Writer-director Emerald Fennell (a showrunner for TV's Killing Eve) lands a stiletto jab with her feature debut, and Carey Mulligan is demurely brilliant as the appropriately named Cassandra. She is a med-school dropout and emotionally wounded sociopath who lives at home with her parents and spends her evenings in clubs, pretending to be falling-down drunk in order to entice predatory men to take her back to their place, each murmuring tender reassurances to the effect that he is a "nice guy". Cassandra has a surprise in store for these men. Fennell and Mulligan show that she doesn't need to take out a weapon – she needs only to produce her icy sobriety at the correct moment, to switch with exquisitely timed scariness into a unbefuddled character asking these nice guys what they are doing, according to the Guardian.
Promising Young Woman had its world premiere at the Sundance Film Festival on January 25, 2020, and was theatrically released in the United States on December 25, 2020, by Focus Features. It received positive reviews from critics, with praise directed at its screenplay, direction, and Mulligan's performance, and grossed $15 million worldwide. The film won the Best Original Screenplay at the 93rd Academy Awards, with additional nominations for Best Picture, Best Director, Best Actress (Mulligan), and Best Film Editing. Fennell also won Best Original Screenplay at the Critics' Choice Awards, Writers' Guild Awards, and British Academy Film Awards.
4. In the Same Breath
Photo: Metacritic
Imdb score: 7.7/10
In the Same Breath is a 2021 documentary film directed and produced by Nanfu Wang. It follows how the Chinese and American governments reacted to the outbreak of the COVID-19 pandemic.
It had its world premiere at the Sundance Film Festival on January 28, 2021. It was released in a limited release on August 12, 2021 by HBO Documentary Films prior to its broadcast on HBO on August 18, 2021.
On the heels of powerful COVID-centric documentaries like Alex Gibney's Totally Under Control and the harrowing, on-the-ground exposé 76 Days comes In the Same Breath, a story filmmaker Nanfu Wang (One Child Nation) is uniquely capable of assembling with precision, perspective, and urgency. Conceived as she traveled to the U.S. from China in January 2020, leaving her three-year-old son with her mother there only to be rushed back to the states as the coronavirus began to spread, Wang watched the early reports of a new, mysterious illness spread on Chinese social media with concern and worry. Chronicling a year in the pandemic, In the Same Breath begins as Wuhan (population 11 million) rings in 2020 "like any other city," Wang tells us; downtown is packed with people cheering and celebrating, completely unaware of the tragedy and death in their future (like the rest of the world). Wang narrates this film like she did One Child Nation; and also like that film, In the Same Breath starts as something incredibly personal for the filmmaker only to evolve and expand into a searing examination of politics, government, media, and propaganda, according to Third Coast Review.
5. A Night of Knowing Nothing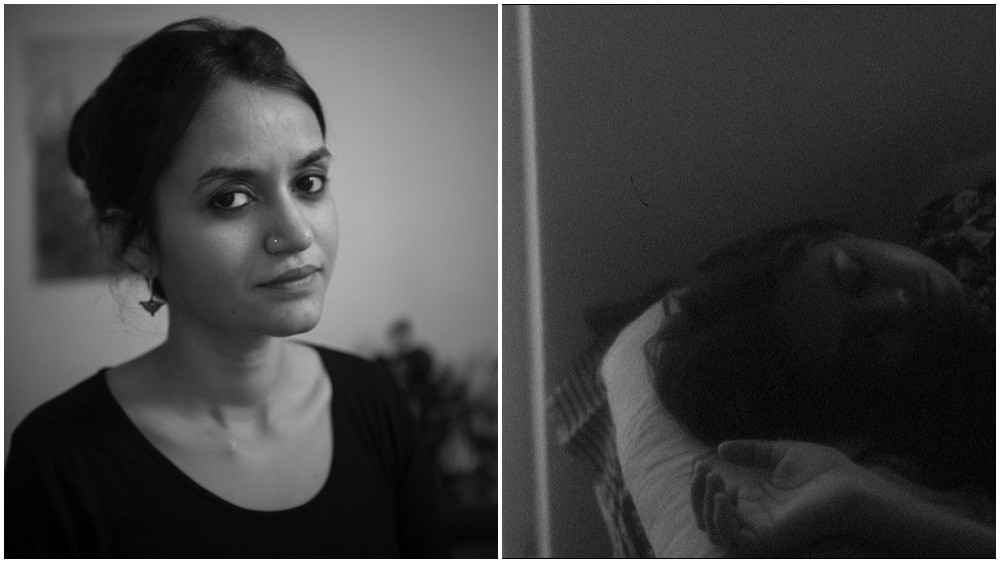 Photo: Petit Chaos
Imdb score: 7.3/10
A Night of Knowing Nothing is a documentary film, directed by Payal Kapadia and released in 2021. An exploration of university student life in India, the film centres on letters written by L., a student at the Film and Television Institute of India, to her estranged boyfriend after they are separated when he is forced to quit film school and denied permission from his family to continue dating L. because she is not of the same caste.
The film premiered in the Directors' Fortnight stream at the 2021 Cannes Film Festival, where it was named the winner of the L'Œil d'or award for Best Documentary Film. It was subsequently screened at the 2021 Toronto International Film Festival, where it was one of the winners of the Amplify Voices Award.
A dreamlike documentary that magnifies the personal until it reveals a lucid political collage, Payal Kapadia's feature debut "A Night of Knowing Nothing" is composed of archival footage, student chronicles of contemporary protests, and letters whispered aloud to an absent lover. Co-written by Kapadia and Himanshu Prajapati, its fictitious framing device — a box discovered in a room at the Film and Television Institute of India (FTII), containing lost film reels and a diary written by a student known only as "L" — creates several floating layers of dramatic reality, which gently fall atop each other to create a vivid portrait of revolt and oppression, love and pain, and philosophical thought threatened by nationalist agenda, according to the Indie Wire.
6. Petite Maman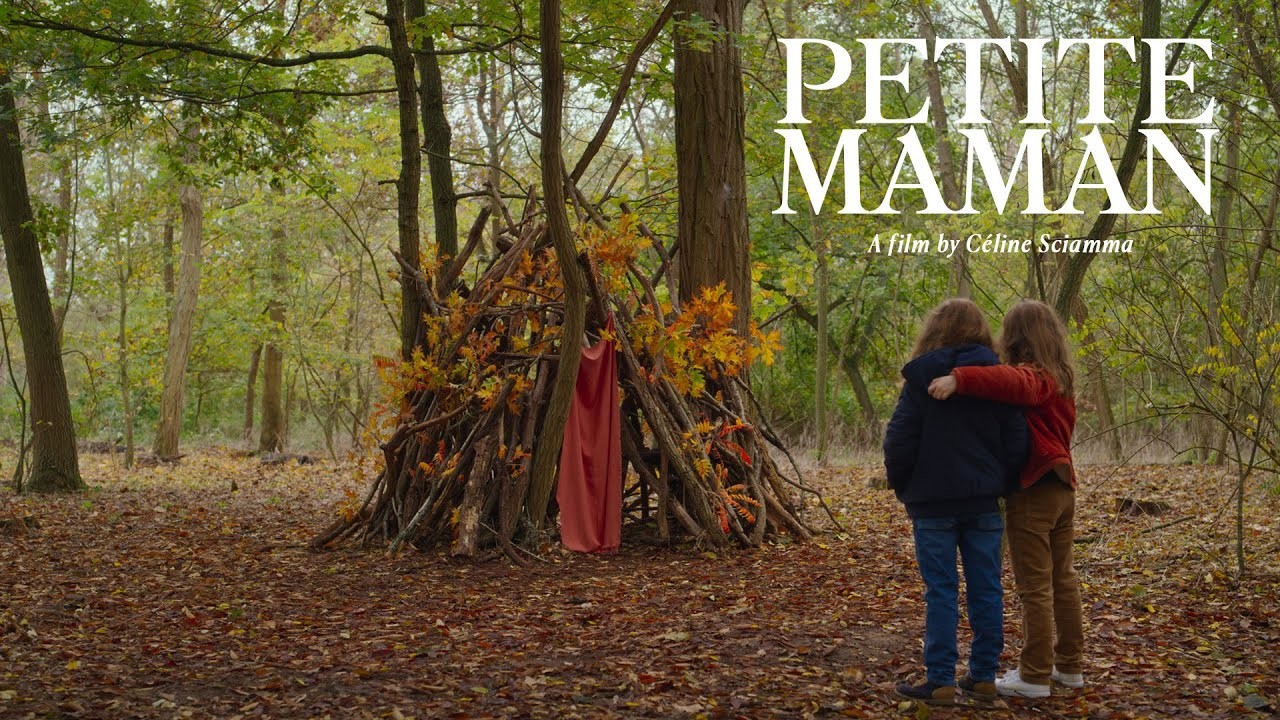 Photo: Berlin Film Festival
Imdb score: 7.4/10
Petite Maman is a 2021 French drama fantasy film, written and directed by Céline Sciamma. It stars Joséphine Sanz, Gabrielle Sanz, Stéphane Varupenne, Nina Meurisse and Margo Abascal.
The film had its world premiere at the 71st Berlin International Film Festival on 3 March 2021 and was released in France on 2 June 2021, by Pyramide Distribution.
Does French filmmaker Céline Sciamma ever put a foot wrong? As a writer-director, her "accidental trilogy of youth" climaxed in the contemporary urban classic Girlhood (2014), after which she conquered the world of the 18th century in Portrait of a Lady on Fire (2019) – both near-perfect masterpieces. Now with Petite Maman, she proves herself a maestro of the modern fable, conjuring a U-certificate treat that goes straight into my list of the greatest films ever made for children of all ages. "What would Miyazaki do?" was apparently Sciamma's creative mantra, and you can feel the timeless energy of Studio Ghibli's finest features haunting her creative decisions. Whether you are six or 60, this astonishingly insightful and heartbreakingly hopeful cinematic poem will pierce your heart, broaden your mind and gladden your soul, even as you wipe away tears, according to The Guardian.
7. It's a Sin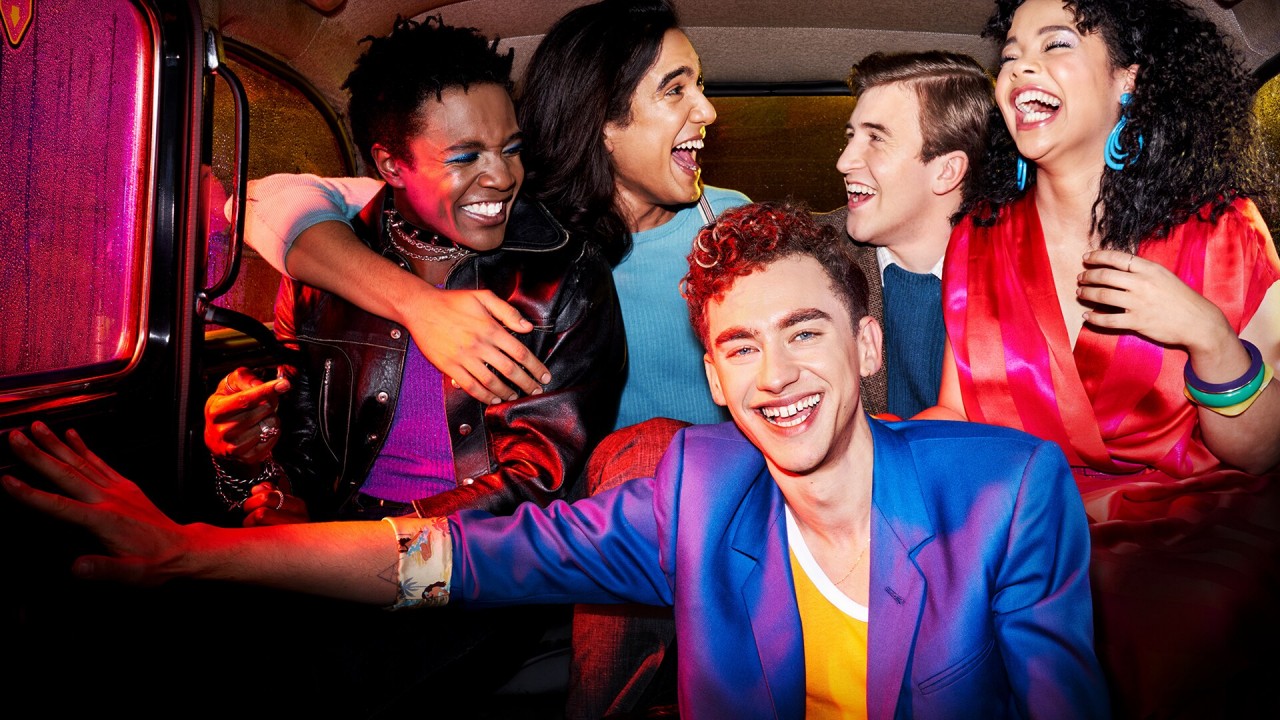 Photo: Channel4
Imdb score: 8.7/10
It's a Sin is a British television drama miniseries written and created by Russell T Davies and developed by Red Production Company. The five-part series is set from 1981 to 1991 in London. It depicts the lives of a group of gay men and their friends who lived during the HIV/AIDS crisis in the United Kingdom. It's a Sin features the main cast consisting of Olly Alexander as Ritchie Tozer, Omari Douglas as Roscoe Babatunde, and Callum Scott Howells as Colin Morris-Jones, who all move to London. Lydia West, Nathaniel Curtis, and David Carlyle play the characters of Jill Baxter, Ash Mukherjee, and Gregory Finch respectively. Together they form the ensemble which the show focuses on most. Other actors cast were Keeley Hawes, Shaun Dooley, Tracy Ann Oberman, Neil Patrick Harris, and Stephen Fry. It premiered in the United Kingdom on Channel 4 on 22 January 2021.
A joyful yet devastating series centered on a group of friends whose lives are changed irrevocably by the HIV/Aids epidemic, It's a Sin is not only the most talked-about TV show of 2021 so far, but also Channel 4's most-watched drama series in its history. Russell T Davies's 80s-set series has started conversations around Britain about the realities, both political and personal, of living through the HIV/Aids crisis, led to an increase in people getting tested for HIV, and helped raise awareness about preventive medication (PrEP) and the effective treatment now available for people living with the virus.
The show's subject matter of HIV and AIDS was difficult to sell to broadcasters. BBC One and ITV declined to develop the series and Channel 4 only took it on after their commissioning editor of drama, Lee Mason, fought for it. The show was then shortened from eight planned episodes to five and principal photography commenced in Manchester on 7 October 2019. Despite its London setting, It's a Sin was filmed mainly in Manchester with other locations used in Liverpool, Bolton, Eccles, Bangor, and Rhos-on-Sea. The series was executive produced by Davies and Nicola Shindler. Phil Collinson was hired as the show's producer and Peter Hoar as executive producer and director.
8. The Father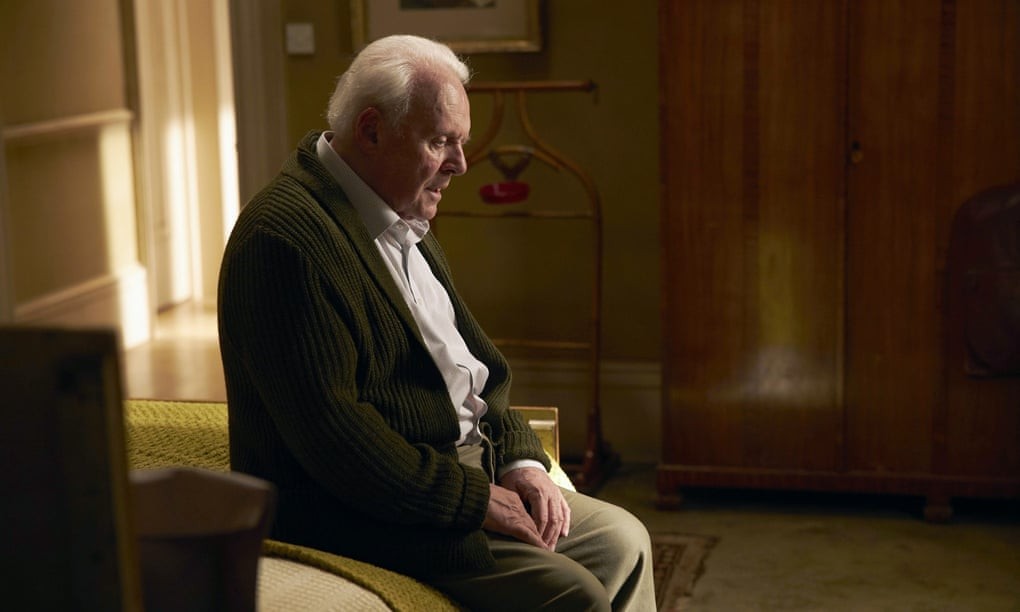 Subtly poignant … Anthony Hopkins in Florian Zeller's The Father. Photograph: Film4/Allstar
Imdb score: 8.3/10
The Father is a 2020 psychological drama film co-written and directed by Florian Zeller, in his directorial debut; he co-wrote it with fellow playwright Christopher Hampton based on Zeller's 2012 play Le Père. A French-British co-production, the film stars Anthony Hopkins, Olivia Colman, Mark Gatiss, Imogen Poots, Rufus Sewell, and Olivia Williams, and follows an aging man who must deal with his progressing dementia. It is the second adaptation of the play after the 2015 film Floride.
The Father had its world premiere at the Sundance Film Festival on 27 January 2020 and was released in the United States on 26 February 2021, in France on 26 May 2021 by UGC Distribution, and in the United Kingdom on 11 June 2021 by Lionsgate UK. It grossed $28 million on a $6 million budget and was acclaimed by critics, who lauded the performances of Hopkins and Colman, as well as the production values and its portrayal of dementia.
"Let me not be mad, not mad, sweet heaven!" says King Lear, a plea which is overwhelmingly sad because it can never be heard by anyone with the power to grant it. Anthony Hopkins, who played Lear in Richard Eyre's production for the BBC, now delivers another performance as an ailing patriarch with a favourite daughter and nowhere to stay, in a film directed by Florian Zeller, and adapted by Christopher Hampton from Zeller's own award-winning stage play. There is unbearable heartbreak in this movie, for which Hopkins has become history's oldest best actor Oscar-winner, and also genuine fear, like something you might experience watching Roman Polanski's Repulsion or M Night Shyamalan's The Sixth Sense, according to The Guardian.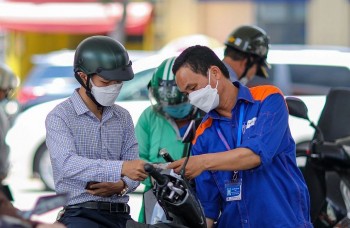 Economy
Vietnam Business & Weather Briefing (Oct 2): Binh Duong lures foreign investors with special care, the North and Central regions continue to have heavy rains, leading to the risk of flooding, flash floods, and landslides.