Who Is Carolyn Bertozzi – One Of The Nobel Winners Of Chemistry In 2022?
Carolyn R. Bertozzi, Morten Meldal, and K. Barry Sharpless became Nobel laureates for founding and advancing the fields of click chemistry and bioorthogonal chemistry, which has "led to a revolution in how chemists think about linking molecules together," the Royal Swedish Academy of Sciences said.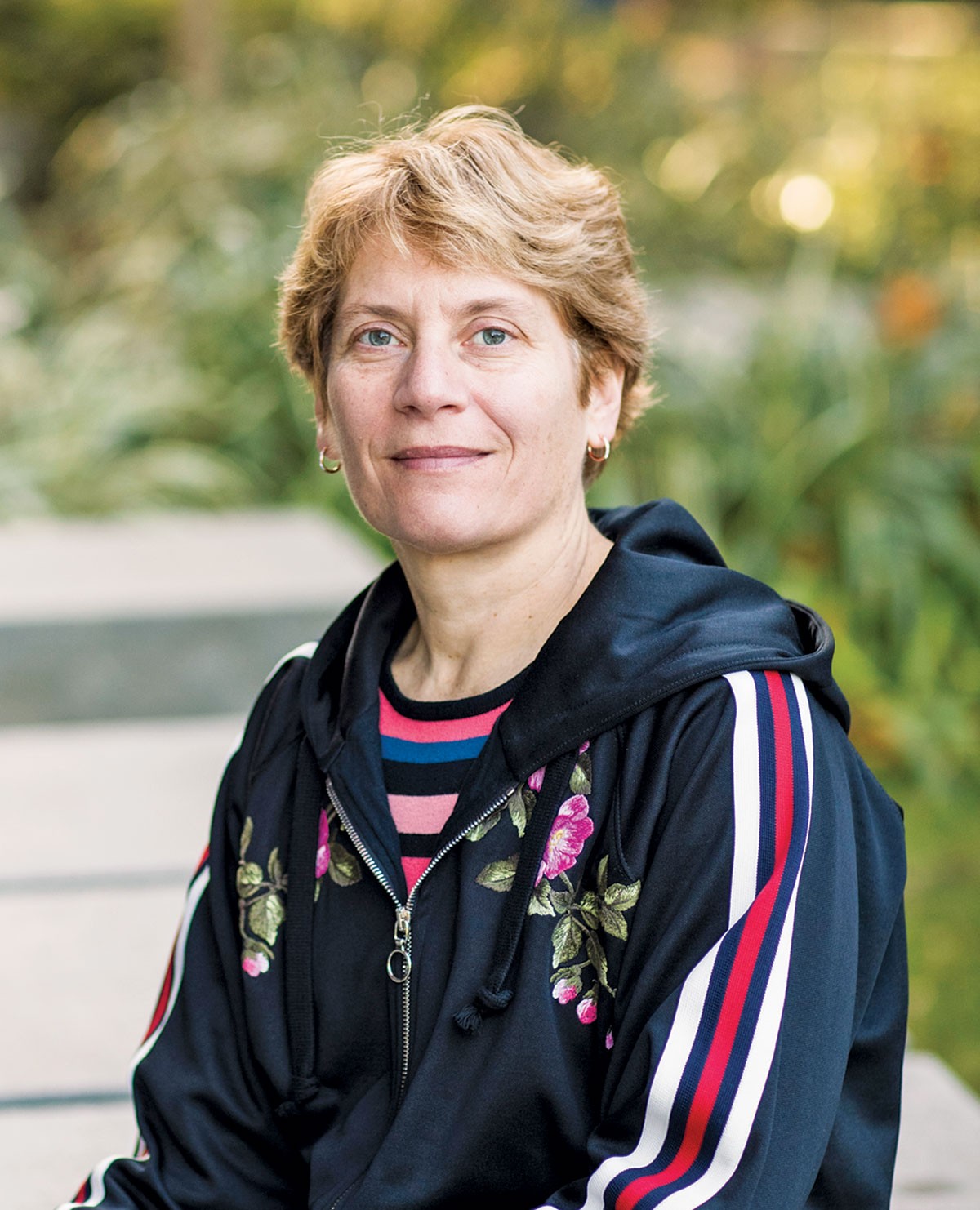 Photo: Laura Morton
The Nobel Prize in chemistry was awarded Wednesday for work that led to "an ingenious tool for building molecules."
Carolyn R. Bertozzi, Morten Meldal, and K. Barry Sharpless became Nobel laureates for founding and advancing the fields of click chemistry and bioorthogonal chemistry, which has "led to a revolution in how chemists think about linking molecules together," the Royal Swedish Academy of Sciences said.
Click chemistry enables fast and straightforward reactions, where "molecular building blocks snap together quickly," the committee said. The principle can bring real-world benefits in the development of pharmaceuticals and medicine, including more targeted cancer treatments.
Sharpless and Meldal pioneered the concept before Bertozzi "took click chemistry to a new level," the organizers said, by developing click reactions that work inside living organisms (or bioorthogonal reactions).
Click chemistry brings two molecules together "almost like a couple of pieces of Lego," American Chemical Society President Angela Wilson told CNN on Wednesday.
"Bertozzi was responsible for doing click chemistry within the human body, which is absolutely remarkable," Wilson said. "The three together have opened up new doors for us in what we can do, from pharmaceutical chemistry to materials chemistry," and their work is already being used in manufacturing, she added.
Bertozzi told reporters at the winners' press conference over the phone that her advancements are being used "to discover new kinds of molecules we didn't know existed," and means scientists are "doing chemistry inside human patients to make the drugs go to the right place."
The Stanford University professor said she was told of her win in the middle of the night on the American west coast. "I can hardly breathe," she said of her reaction. "I'm still not entirely positive it's real."
Carolyn Bertozzi – Biography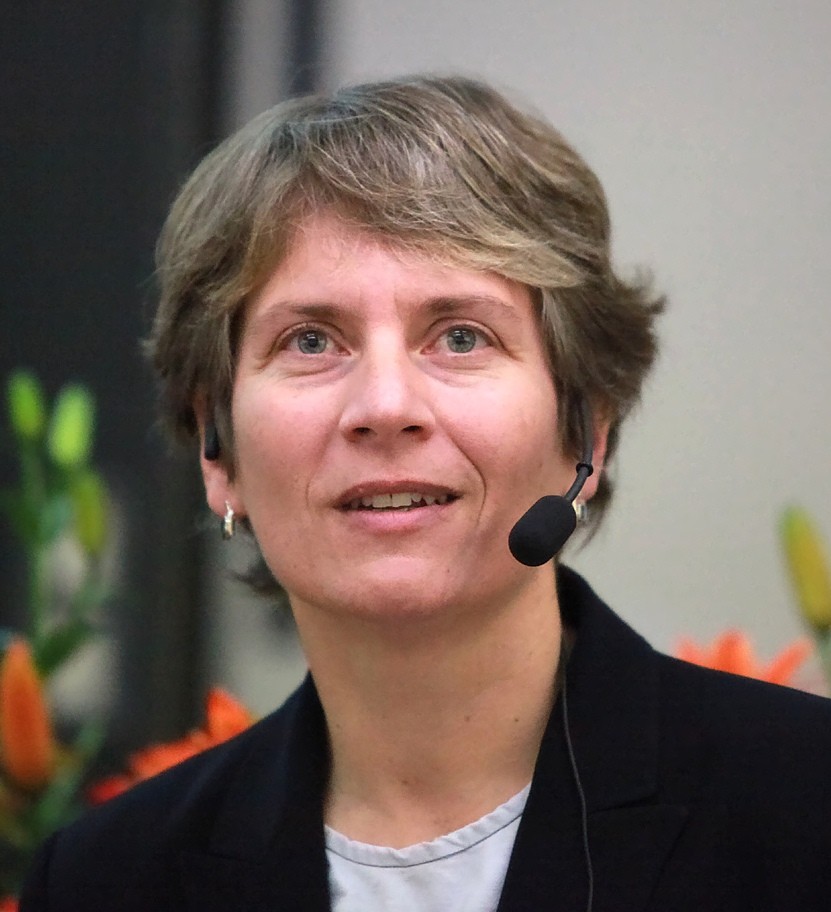 Photo: Wikipedia
Carolyn Ruth Bertozzi (born October 10, 1966) is an American chemist and Nobel laureate, known for her wide-ranging work spanning both chemistry and biology. She coined the term "bioorthogonal chemistry" for chemical reactions compatible with living systems. Her recent efforts include the synthesis of chemical tools to study cell surface sugars called glycans and how they impact diseases such as cancer, inflammation, and viral infections like COVID-19. At Stanford University, she holds the Anne T. and Robert M. Bass Professorship in the School of Humanities and Sciences. Bertozzi is also an Investigator at the Howard Hughes Medical Institute (HHMI) and is the former Director of the Molecular Foundry, a nanoscience research center at Lawrence Berkeley National Laboratory.
She received the MacArthur "genius" award at age 33. In 2010, she was the first woman to receive the prestigious Lemelson-MIT Prize faculty award. She is a member of the National Academy of Sciences (2005), the Institute of Medicine (2011), and the National Academy of Inventors (2013). In 2014, it was announced that Bertozzi would lead ACS Central Science, the American Chemical Society's first peer-reviewed open-access journal, which offers all content free to the public. As an open lesbian in academia and science, Bertozzi has been a role model for students and colleagues.
Bertozzi was awarded the 2022 Nobel Prize in Chemistry, jointly with Morten P. Meldal and Karl Barry Sharpless, "for the development of click chemistry and bioorthogonal chemistry".
Education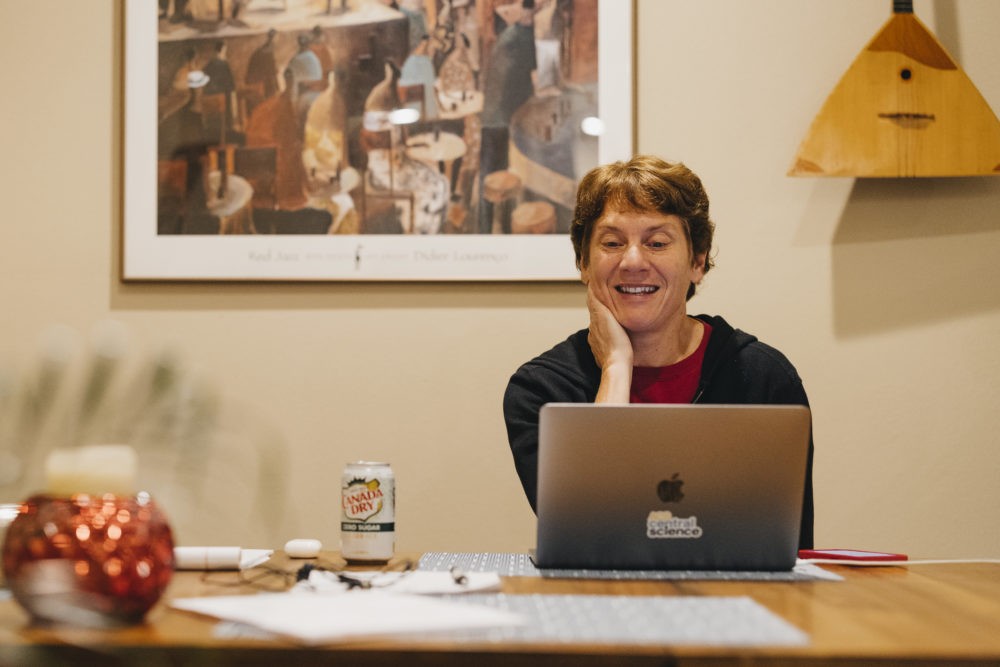 Photo: Andrew Brodhead
Carolyn Bertozzi received her A.B. summa cum laude in chemistry from Harvard University, where she worked with Professor Joe Grabowski on the design and construction of a photoacoustic calorimeter. While an undergraduate, she played in various bands. Her most notable one was Bored of Education, which included future Rage Against the Machine guitarist Tom Morello. After graduating from Harvard in 1988, she worked at Bell Labs with Chris Chidsey.
Bertozzi completed her Ph.D. in chemistry at the University of California, Berkeley in 1993 with Mark Bednarski, working on the chemical synthesis of oligosaccharide analogs. While at Berkeley, she discovered that viruses can bind to sugars in the body. The discovery led her to her current field of research, glycobiology. During Bertozzi's third year of graduate school, Bednarski was diagnosed with colon cancer, which resulted in him taking a leave of absence and changing his career path by enrolling in medical school. This left Bertozzi and the rest of the lab to complete their Ph.D. work with no direct supervision.
Career and research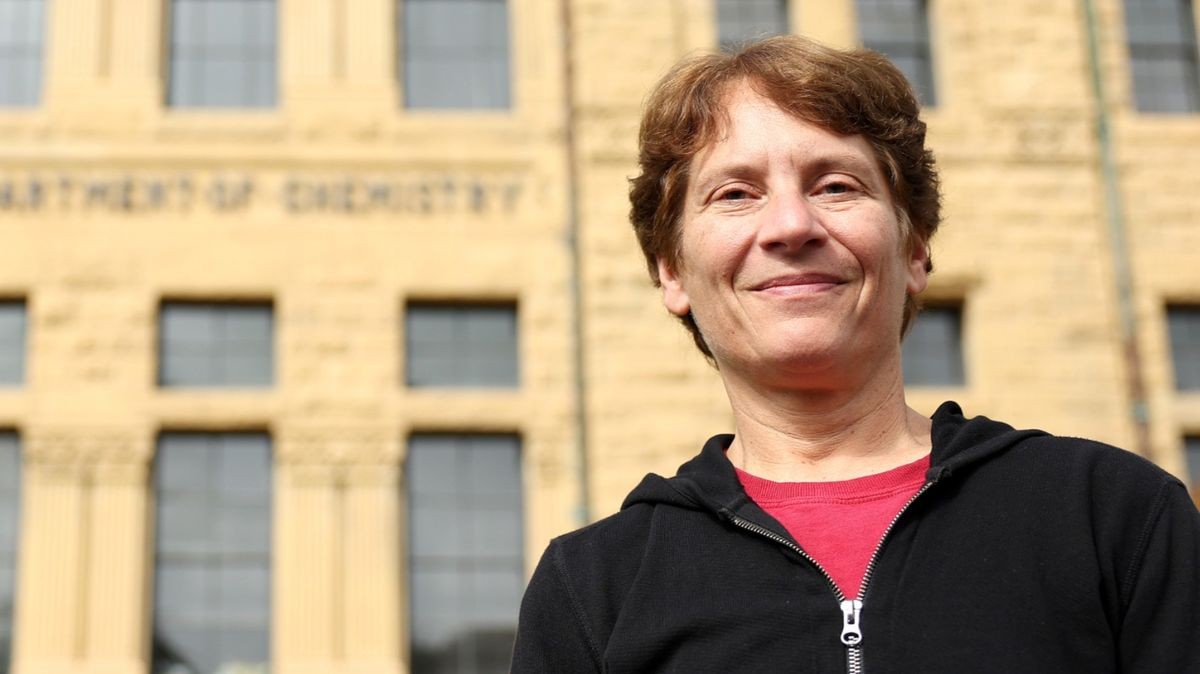 Photo: Getty Images
Professor Carolyn Bertozzi's research interests span the disciplines of chemistry and biology with an emphasis on studies of cell surface sugars important to human health and disease. Her research group profiles changes in cell surface glycosylation associated with cancer, inflammation, and bacterial infection, and uses this information to develop new diagnostic and therapeutic approaches, most recently in the area of immuno-oncology.
Dr. Bertozzi completed her undergraduate degree in Chemistry at Harvard University and her Ph.D. at UC Berkeley, focusing on the chemical synthesis of oligosaccharide analogs. During postdoctoral work at UC San Francisco, she studied the activity of endothelial oligosaccharides in promoting cell adhesion at sites of inflammation. She joined the UC Berkeley faculty in 1996. A Howard Hughes Medical Institute Investigator since 2000, she came to Stanford University in June 2015, among the first faculty to join the interdisciplinary institute ChEM-H (Chemistry, Engineering & Medicine for Human Health). She is now the Baker Family Director of Stanford ChEM-H.
Named a MacArthur Fellow in 1999, Dr. Bertozzi has received many awards for her dedication to chemistry, and to training a new generation of scientists fluent in both chemistry and biology. She has been elected to the Institute of Medicine, National Academy of Sciences, and American Academy of Arts and Sciences; and received the Lemelson-MIT Prize, the Heinrich Wieland Prize, the ACS Award in Pure Chemistry, and the Chemistry of the Future Solvay Prize, among others.
The Bertozzi Group develops chemical tools to study glycobiology underlying diseases such as cancer, inflammation, tuberculosis, and most recently COVID-19. She is the inventor of "bioorthogonal chemistry", a class of chemical reactions compatible with living systems that enable molecular imaging and drug targeting. Her group also developed new therapeutic modalities for the targeted degradation of extracellular biomolecules, such as antibody-enzyme conjugates and Lysosome Targeting Chimeras (LYTACs). As well, her group studies NGly1 deficiency, a rare genetic disease characterized by loss of the human N-glycanase.
Several of the technologies developed in the Bertozzi lab have been adapted for commercial use. Actively engaged with several biotechnology start-ups, Dr. Bertozzi co-founded Redwood Bioscience, Enable Biosciences, Palleon Pharmaceuticals, InterVenn Bio, OliLux Bio, Grace Science LLC and Lycia Therapeutics. She is also a member of the Board of Directors of Lilly.
Personal life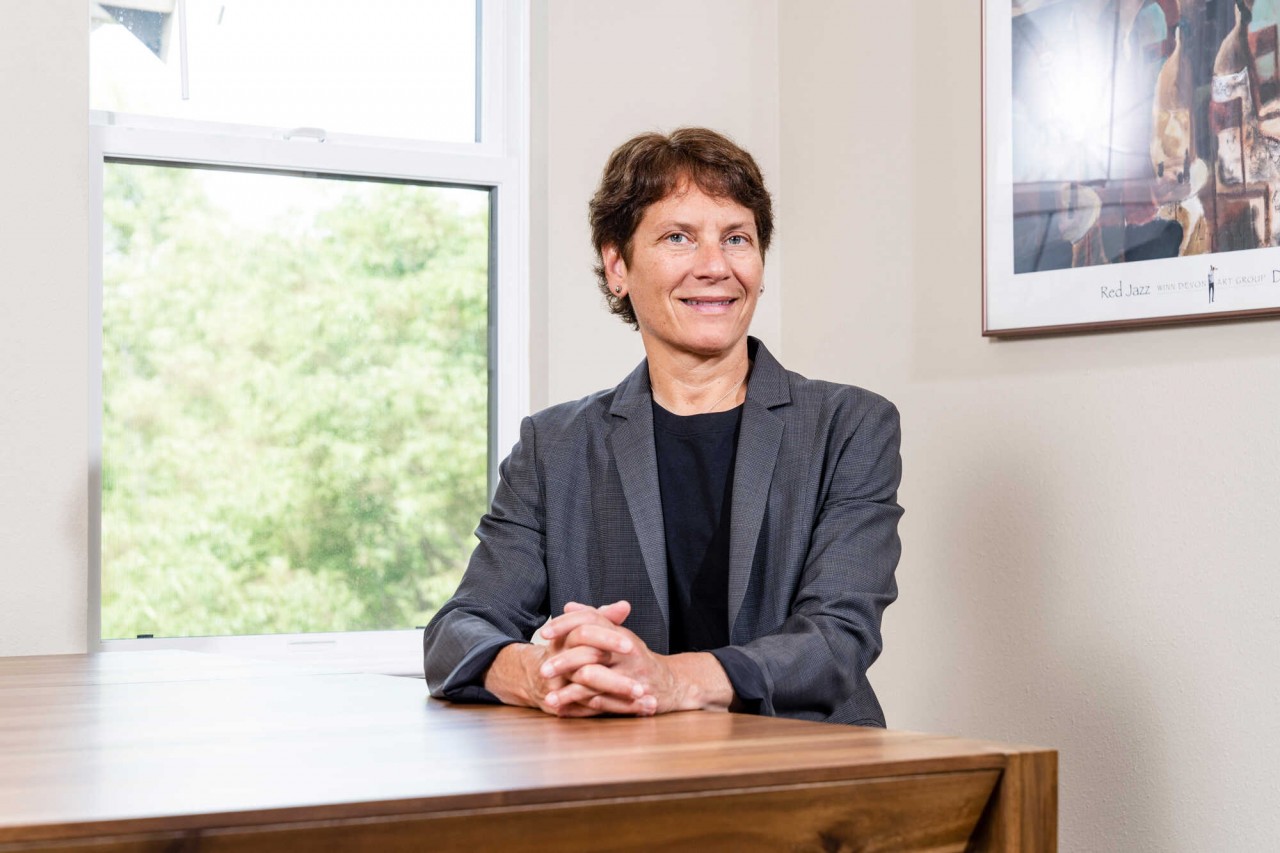 Photo: Heineken Prizes
Carolyn Bertozzi grew up in Lexington, Massachusetts. She is the daughter of the late Norma Gloria (Berringer) and William Bertozzi. She has two sisters, one of whom, Andrea Bertozzi, is on the mathematics faculty at UCLA. Her father, William, was a physics professor at MIT.
Bertozzi is a lesbian and has been out since the late 1980s.