WHO Vietnam delivers thank-you video to unsung heroes in Covid-19 combat
The World Health Organization (WHO) Vietnam has made a notable video to deliver its gratitude toward the unsung heroes, who silently contribute their efforts to prevent and combat the respiratory disease COVID-19 epidemic in the Southeast Asian country.
Members of the WHO representative office for Vietnam took turns saying thank you to those who are playing important roles in anti-epidemic efforts, namely the government, doctors, nurses, journalists, security guards, and sanitation workers.
The one-and-a-half-minute long video was uploaded to the verified Facebook page of WHO Vietnam on Wednesday morning.
"To the unsung heroes of the battle against COVID-19, we, the people living in Vietnam, want you to know that we greatly recognize and appreciate your hard work to keep us safe from this new health security threat," heard the message, delivered in Vietnamese by people in WHO uniform.
"To preventive health workers, doctors, nurses, those who take the risk to treat and give care to COVID-19 patients…To government authorities who tirelessly work to control the spread of the virus…"
The WHO Vietnam also thanked all journalists for helping spread timely and appropriate information on the COVID-19 situation to the public.
The organization went on to praise security guards and those who provide cleaning services for keeping local hospitals, workplaces, and other facilities safe and clean.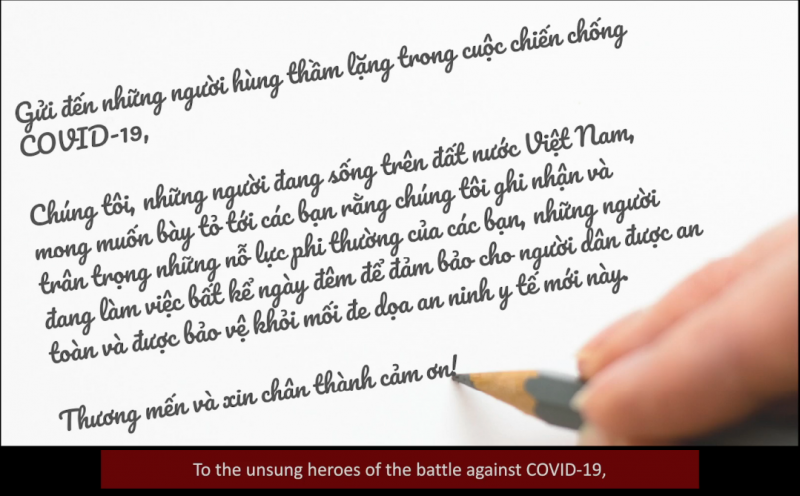 A screenshot taken from a video uploaded to the verified Facebook page of the World Health Organization Vietnam on March 18, 2020.
The novel coronavirus, which first emerged in the central Chinese city of Wuhan in December 2019, has infected over 198,700 people and killed more than 7,900 globally as of Wednesday afternoon, according to Ministry of Health statistics.
Vietnam has announced 68 COVID-19 cases to date, 16 of whom had fully recovered and been discharged from the hospital by February 26.
Among the 52 active cases being treated, 19 are foreigners, including 13 Britons and one each from Ireland, Germany, the Czech Republic, Latvia, France, and the United States.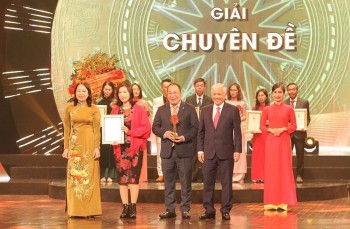 Overseas Vietnamese
VietnamTimes (Viet Nam Union of Friendship Organizations) is a reliable address for overseas Vietnamese to quickly and objectively update political, economic, cultural, and social news. The agency has created a helpful forum and connection between expatriates and the motherland.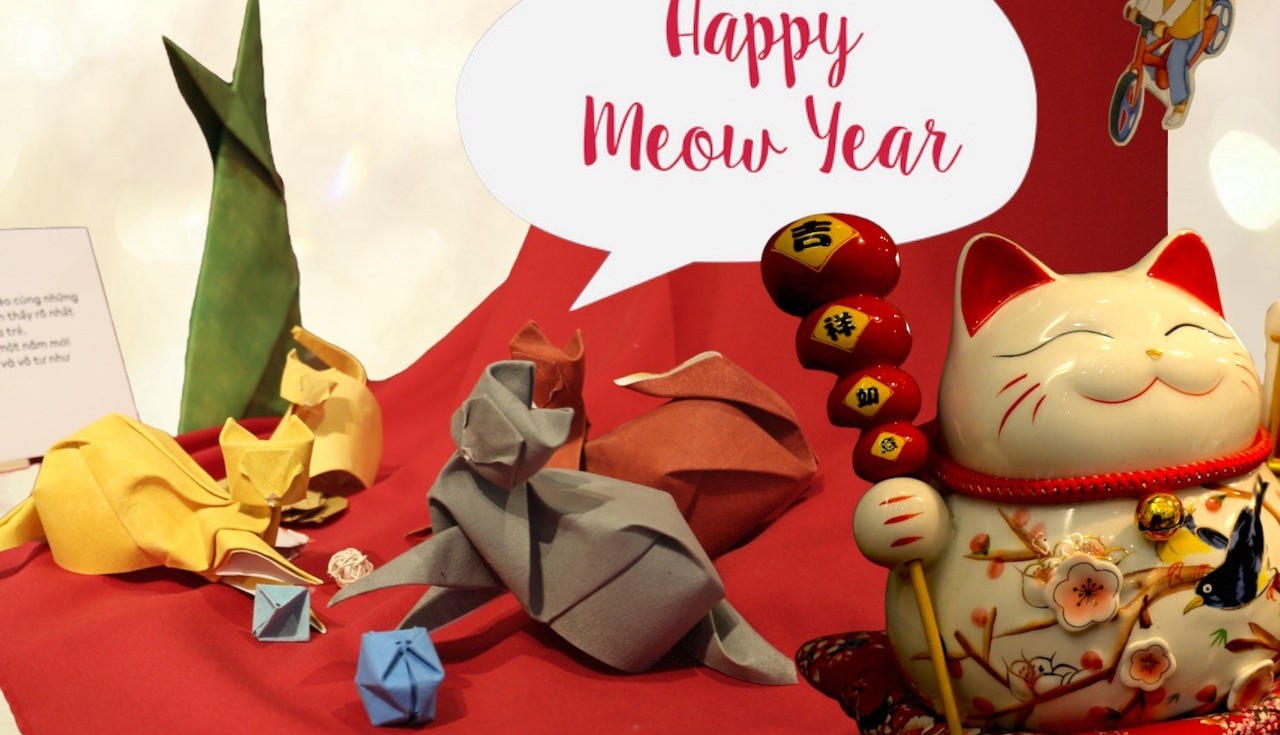 Handbook
The Year of the Cat is right at the corner and it is time to celebrate for all you cat lovers out there. This holiday season, check out how you can enjoy the company of furry feline friend, from cute cafe to personalized gifts in Hanoi.
January 20, 2023 | 08:22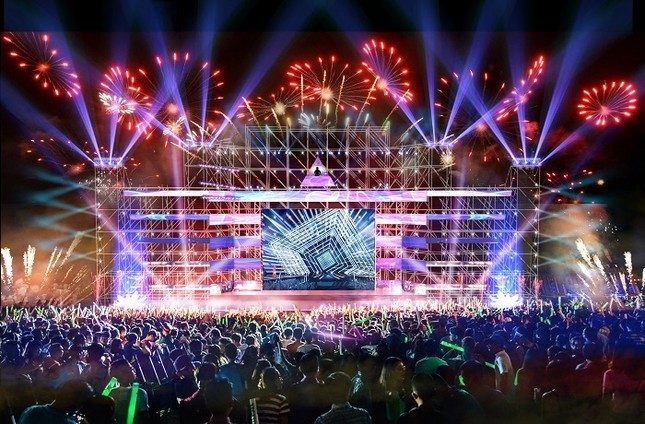 Handbook
Hanoi's young people are eagerly inviting each other to watch fireworks on New Year's Eve. Here are a few things to keep in mind and places with great views for people to watch the fireworks display.
January 17, 2023 | 07:41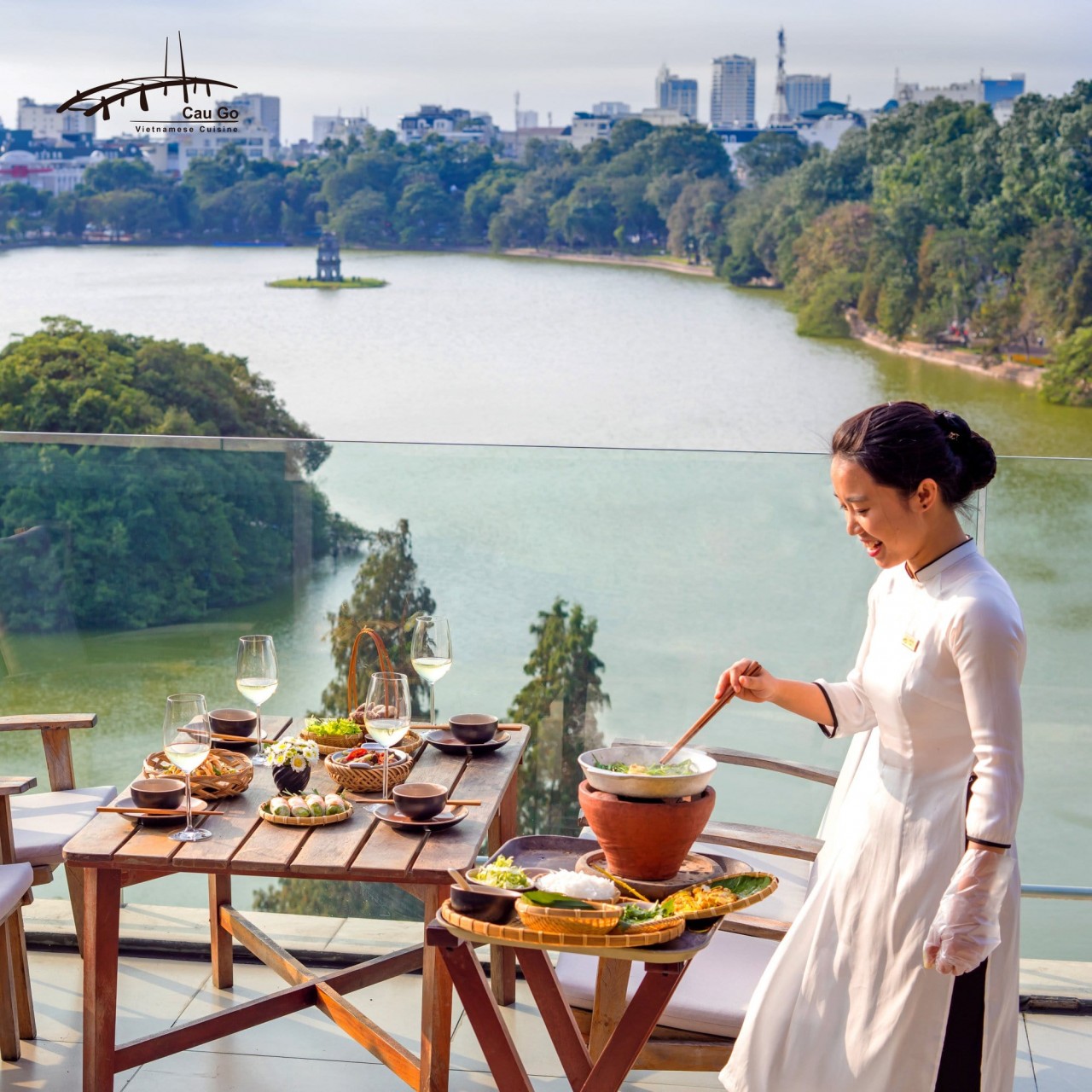 Handbook
Hanoi captivates visitors from all over the world with popular foods like pho, bun cha, etc. If you have a chance to visit the city during the Lunar New Year, try dining at restaurants serving traditional Hanoi dishes to immerse yourself in the culture of Tet in the North of Vietnam.
January 16, 2023 | 08:21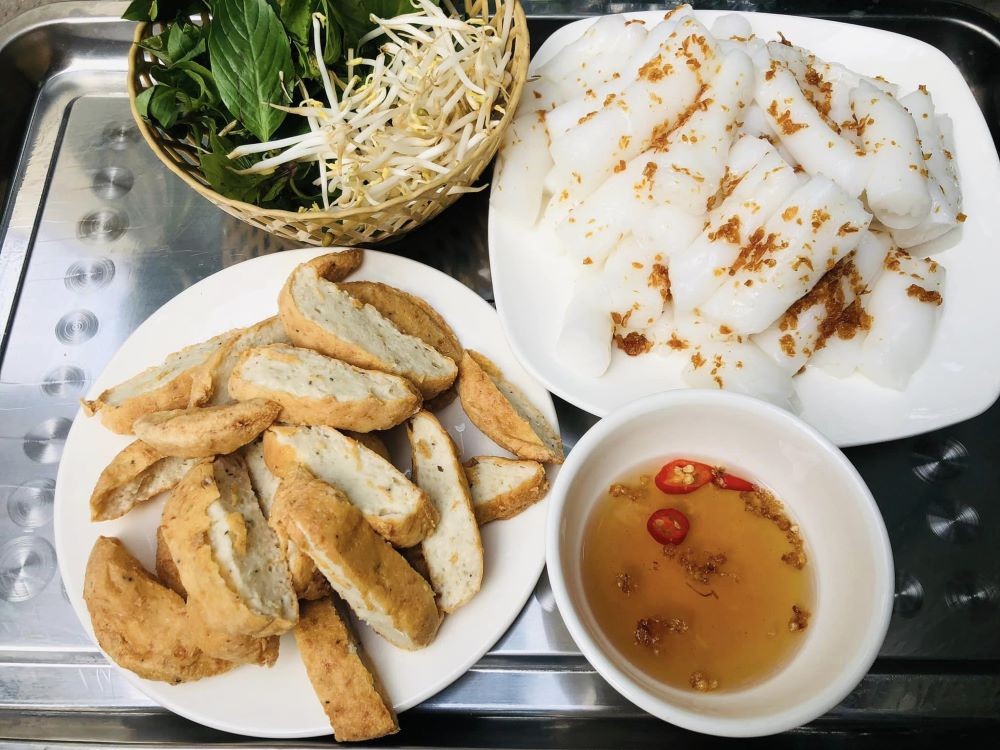 Handbook
The following Nghe An dishes are rated by many diners as delicious, nutritious, and cheap
January 09, 2023 | 06:56