Young generation of Vietnamese in Ekaterinburg (Russia) enjoy learning mother tongue
According to the Consulate-General in Ekaterinburg city (Russia), five months since the Vietnamese language course for overseas youth was kick started, the students' capabilities have been improved greatly.
The majority are now able to identify alphabeticals, spell and write Vietnamese. Some even are capable of reading and memorizing short paragraph of literary work and poems.
Permanent Vice Minister of Foreign Affairs, Bui Thanh Son visit the Vietnamese class in Ekaterinburg. Source: Consule General
The Vietnamese class for children of the Vietnamese community in Ekaterinburg, Russia, was launched five months ago by the Consulate-General of Vietnam in the city and local associations. The course follows the contents of textbook provided by the State Committee for Overseas Vietnamese.
Currently, in Ekaterinburg, there are two classes teaching Vietnamese to nearly 30 students of different ages. (one is for students of age of 6 to 8, the other is for those of age 9 to 12). Especially, one of the learner is a Russian lady, whose husband is a Vietnamese.
The course, not only helps the young generation of Vietnamese in Russia acquire mother tongue skills effectively, but also a fascinating cultural platform for the community. After class, folk game, songs, dance, story telling session are conducted, bringing the chance for the students to fully immerse in the language.
After five months attending the course, the majority of students are now able to identify Vietnamese alphabeticals, and become familiar with Vietnamese spelling and writing. Some even can read and memorize short paragraph of literary work and poems. Seeing the progress of their children, many parents have requested relatives in Vietnam to help them purchase Vietnamese folk story books as reading materials to nurture the kids' understanding of motherland's traditional culture./.
( Translated by Phi Yen )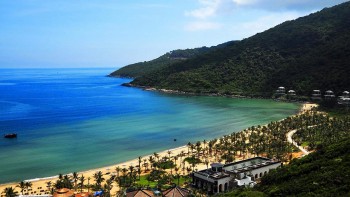 Travel
Nothing is more perfect than immersing yourself in the sun and the cool waves of these beautiful beaches in Vietnam for your summer holiday.