10th German Film Festival to be held in Hanoi this month
Tenth German Film Festival will be held in Hanoi with excellent films of various genres to be screened.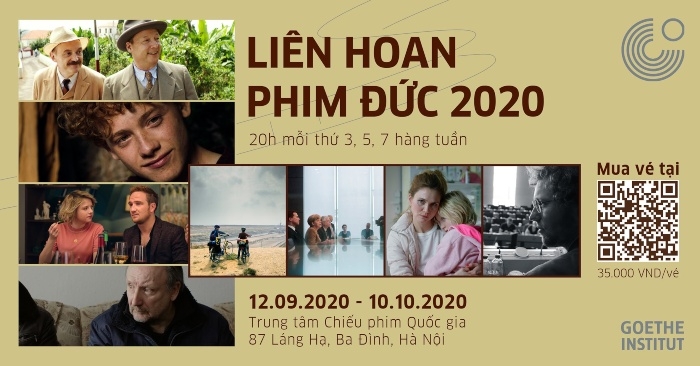 Germany Film Festival 2020.
The Goethe-Institut launched the first German Film Festival in 2010. Since then a flow of selected recent and outstanding films from German cinema has been brought to audiences in Vietnam year by year.
The films are carefully selected by film buffs and experts for international trends in films. They represent the best of German cinema. The German Film Festival has become a must-go in the culture calendar for many Vietnamese film lovers.
From drama over comedy and children movies to documentaries: Catch award-winning new releases and classics that are sure to entertain, challenge and inspire in equal measure. A section of films featuring classics such as System Crasher, Amelie rennt (Mountain Miracle - An Unexpected Friendship), The Mover (Atlas), Angela Merkel – The Unexpected, Democracy - Im Rausch der Daten, Stefan Zweig: Farewell to Europe, The Perfect Secret.
"The Perfect Secret" is a remake of the Italian film "Perfect Strangers", which has already been remodeled in numerous countries, including Vietnam with a version named "Tiệc trăng máu" (Blood Moon Party). It tells the story about seven friends - three women and four men - meet for dinner. Everyone should put their cell phone on the table for a special game. No matter what message comes in - anyone can read it and listen to the coming phone calls. However, this leads to a lot of chaos and hidden secrets.
It was the most successful theatrical release of a German film in 2019. The film had over 5 million cinema-goers and grossed around 44 million euros in Germany.
In "Mountain Miracle" film, Amelie is a girl struggling with asthma. She is taken to a clinic in South Tyrol, an autonomous province in northern Italy, to be cured. After some time, she decides to get out of this hell (that's how she feels about it) and soon she'll meet a new friend named Bart. Together they try to reach the peak of a mountain where, according to an old custom, she can be healed.
"Amelie rennt" was nominated for the Crystal Bear for the Best Film in the Kplus section of the Generation Competition at Berlin Film Festival 2017. It won "Special Mention" category by juries: "With great wit and fast-paced dialogue, this film describes the development of an unlikely friendship between two fascinating characters".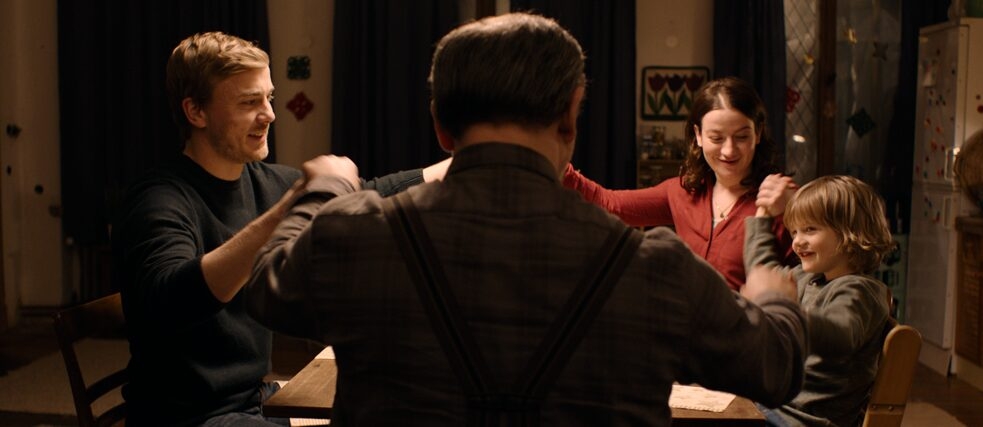 A scene from The Mover. Photo Hanoi Goethe Institute
"System Crasher" is about 9-year-old Benni and her untamed energy which drives everyone around her to despair. Benni has one single goal: to be back at home with her mommy! But Bianca is scared of her own daughter. Mrs. Bafané from child protection services is trying her best to find a permanent placement for Benni. She hires the anger management trainer Micha as Benni's school escort and suddenly there is a seed of hope. Will Micha be able to succeed where all others despaired?
The film was selected to compete for the Golden Bear at the 69th Berlin International Film Festival and won the Alfred Bauer Prize (Silver Bear) at the festival. It was also selected as the German entry for the "Best International Feature Film" at the 92nd Academy Awards. "System Crasher" won eight German Film Awards in 2020, including "Best Film" & "Best Director".
Through the German Film Festival, audiences in Vietnam not only have the opportunity to enjoy excellent films of different genres, they can also update their impressions and views on prevailing trends and themes in German cinema, explore German culture, life and politics.
The German Film Festival regularly tours through the big cities of Vietnam. This year in respect of rules and regulations to protect from the COVID-19 pandemic the dates are not yet fixed for shows in Da Nang, Hoi An and Ho Chi Minh City. The German Film Festival will be shown in Hanoi first.
The festival will take place Tues, Thurs and Sat from September 8 – October 10 at National Cinema Center (no. 87, Lang Ha street, Ba Dinh district, Hanoi).
The German-language films will have both Vietnamese and English subtitles.
Preorder ticket at: https://www.goethe.de/ins/vn/vi/kul/fim/dff.html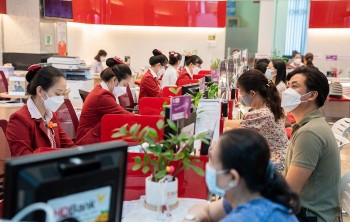 Economy
Vietnam Business & Weather Briefing (August 12): Air passengers reach a record number in July, seafood exports expected to reach 3 billion USD in Q3