Vietnamese community in Germany donates over 6.000 face masks to help Germany fighting against COVID - 19 pandemic
Recently, the Vietnamese community in Germany donated 6.250 face masks to Baden-Wurmern, a state in southwest Germany, which will then be distributed to 42 women and children centers there.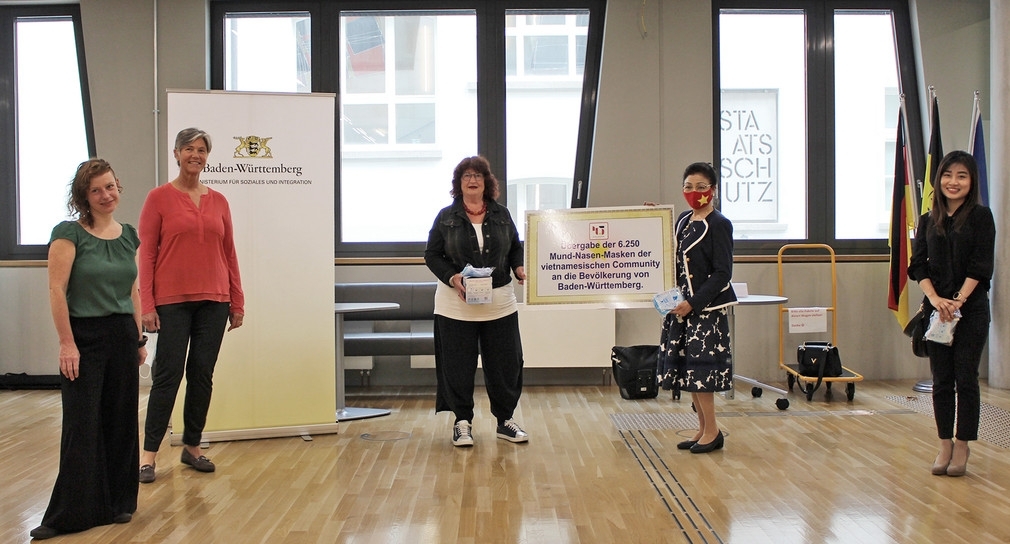 The Vietnamese community in Germany donated more than 6.000 face masks to the state of Baden-Wurmern
Responding to the call for the donation to support Vietnamese people in their "second home" in Germany amid the COVID-19 pandemic, the Vietnamese community as well as a number of people who love Germany have been enthusiastically engaged in the movement. The program has shown the support of the Vietnamese community in a joint effort with Germany to fight against the pandemic.
"I would like to thank you Vietnamese community for this generous contribution", said Ms. Bärbl Mielich, the Ministry of Social Affairs and Integration. In addition to 6.250 face masks for the state of Baden-Wurmern, the rest will be distributed to 42 temporary shelters for women and children across Germany.
The fear of getting infected with the coronavirus has prevented women in looking for protection from social centers", explained Mr. Ursel Wolfgramm from PARITÄTISCHEN Baden-Wurmern center.
"However, the most important responsibility of our center is to provide the best protection and security for women even in this period of uncertainty. The Government's emergency aid and a generous donation from the Vietnamese community are great and practical supports to us,", added Mr. Wolfgramm.
Temporary shelters for women in Baden - Wurmern have responded very quickly to the coronavirus crisis by immediately implementing safety measures, which consistent with the local contexts.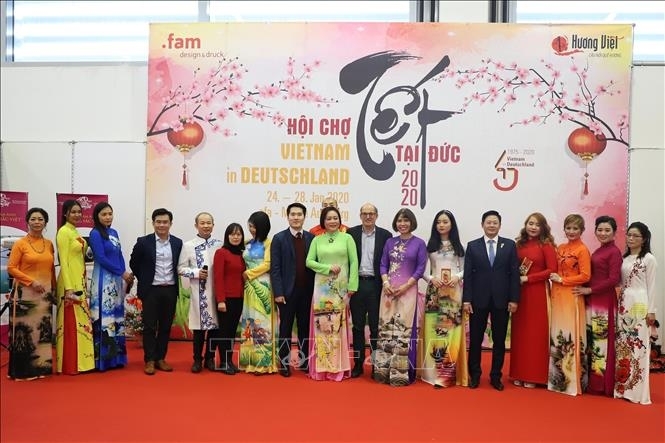 Vietnam's famous localities are introduced through the Ao Dai (Vietnam's traditional dress) in the AFA Augsburg spring fair 2020 in Augsburg city of Germany's Bavaria state. Photo: VNA
Earlier, the Vietnamese community in Germany donated a total of 100.000 masks for many other states in Germany. Many Vietnamese organizations and groups of people in Germany have conducted a number of voluntary activities, including providing free meals to nursing homes, firefighters, doctors, and nurses in the frontline. On the occasion of a 45 year anniversary of diplomatic relations between Vietnam and Germany, this support of the Vietnamese community as a meaningful thank you to the country and the people of Germany.
In Baden-Wurmern, there are 42 children centers and women's shelters providing professional support to relating social issues, including domestic violence, sexual harassment, child rights violation, and so on. Everyone can contact the helpline number 08000 116 016 in 17 languages for free counseling service and urgent supports.

The helpline number 08000 116 016 is always ready for anyone who needs support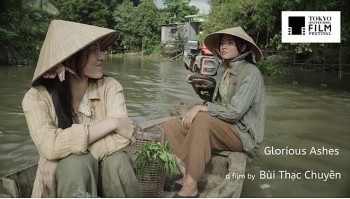 Multimedia
The 35th Tokyo International Film Festival (TIFF) recently announced its line-up with 15 international competition titles including its first from Vietnam - Bui Thac Chuyen's Glorious Ashes.