135 artworks on display at Vietnam - India artist camp
The Consulate General of India in Ho Chi Minh city along with collaboration of the Ho Chi Minh city Fine Arts University have organized an 'Artist Camp' where more than 100 artists have come forward to create their artwork on the theme of 'India-Vietnam Friendship'.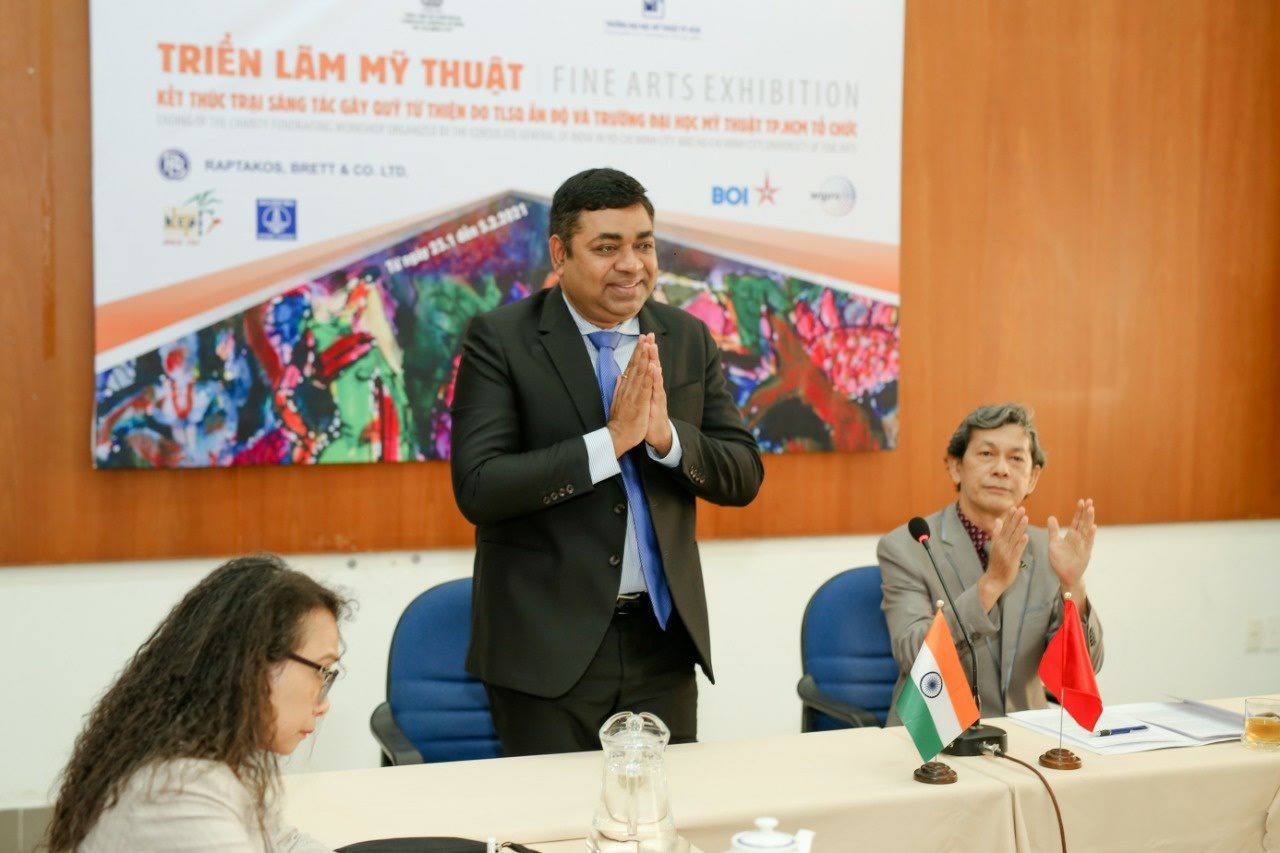 The Consul General of India, Dr. Madan Mohan Sethi at the press conference has been organized on January 25 followed by the opening ceremony. Source: Consulate General of India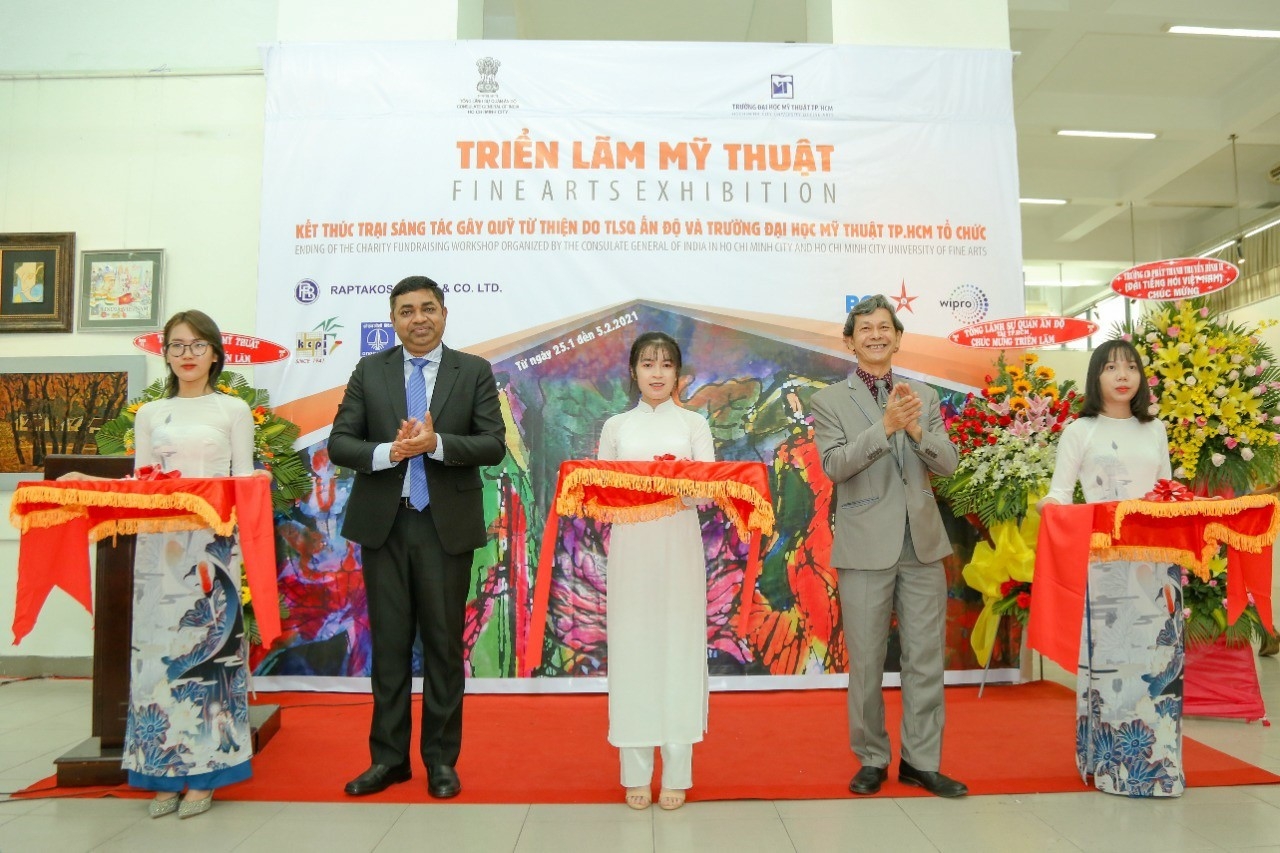 The opening ceremony of the fundraising art camp, co-organized by the Consulate General of India in HCMC and the HCMC Fine Arts University on January 25.
Speaking at the exhibition, Associate Professor, Dr. Nguyen Van Minh, Rector of HCMC Fine Arts University said: By deducting 50% of the value of works sold for charitable purposes, the exhibition and all the authors want to contribute to soothe and bring hope to those affected by COVID-19.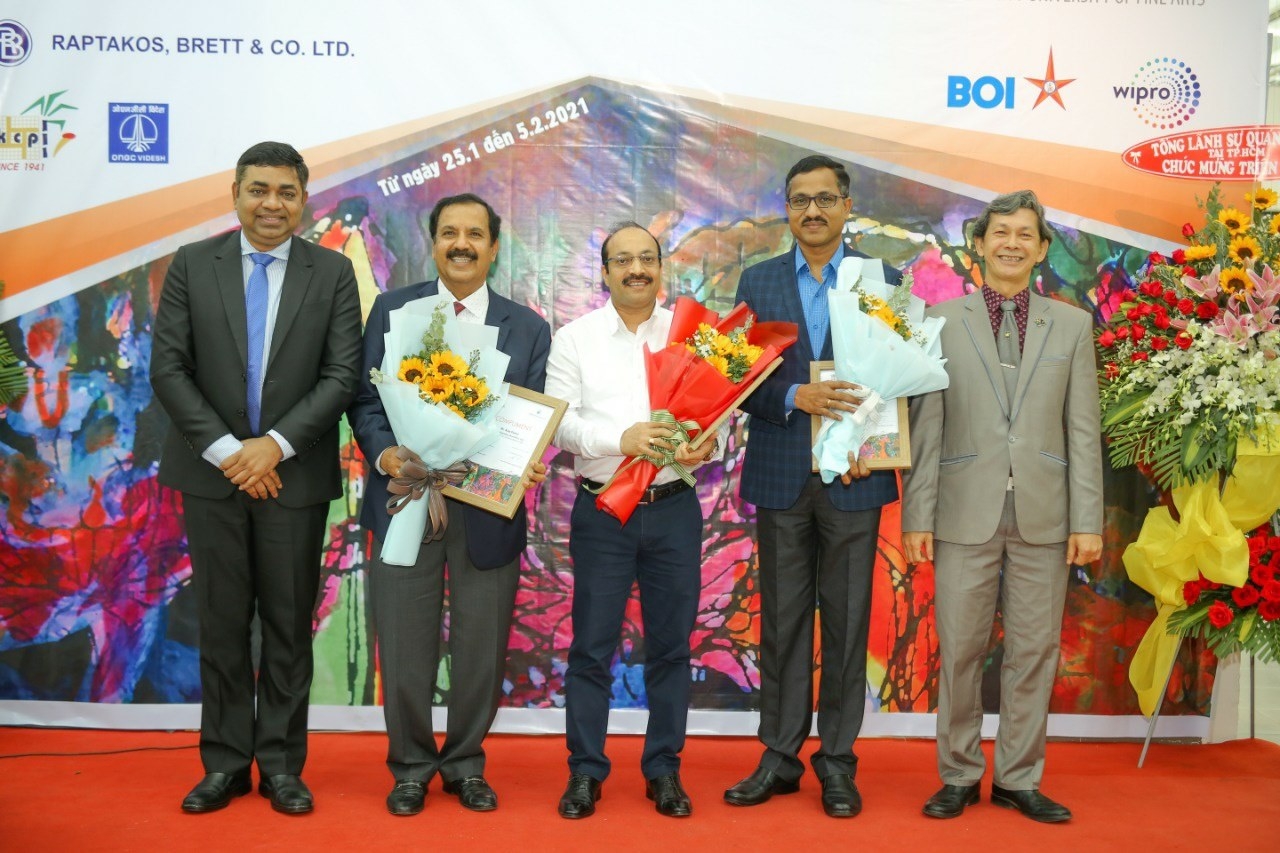 Vietnamese artists' participation in exhibitions and exchanges with Indian peers was also a contribution to bilateral ties.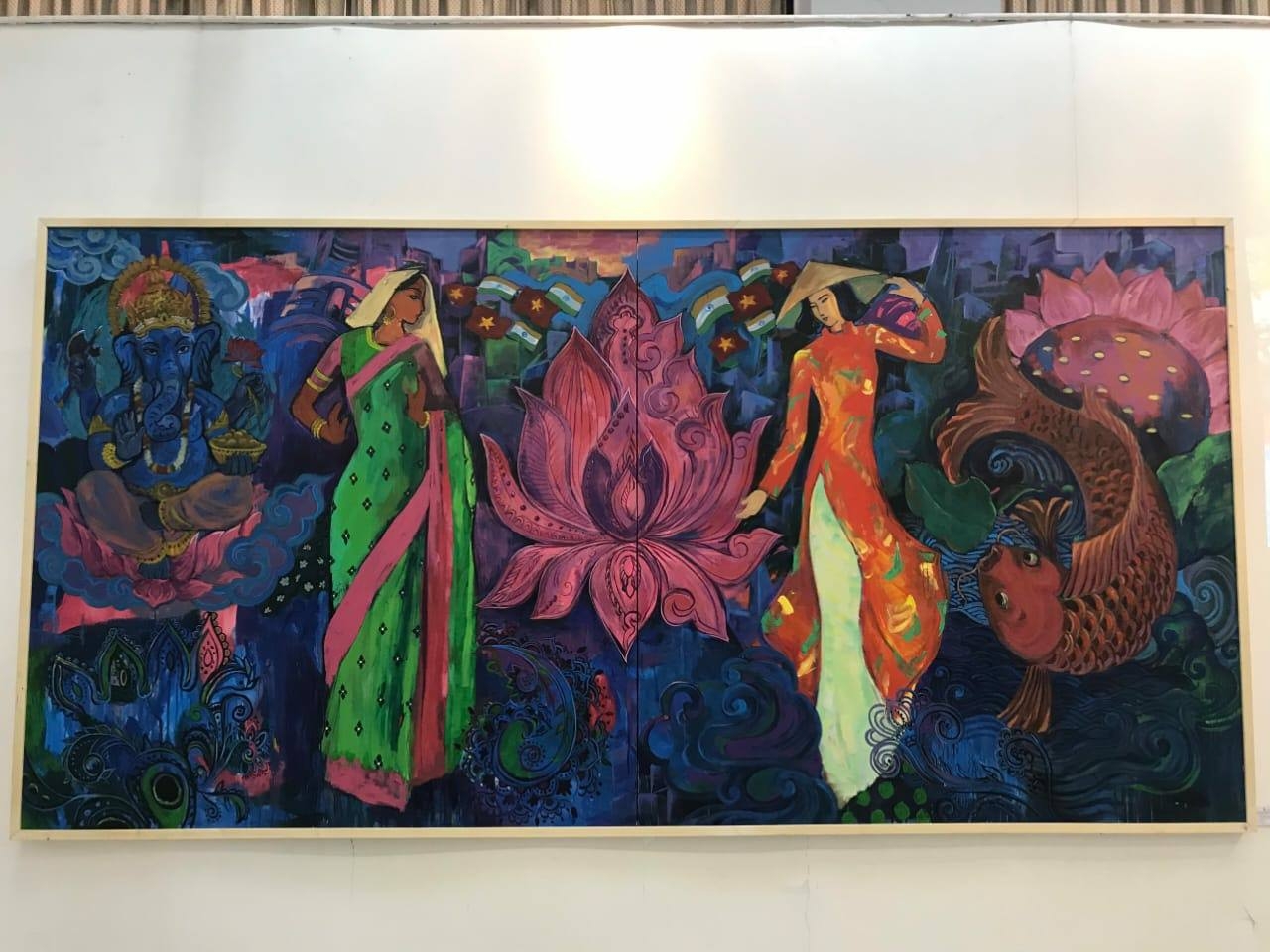 He also wished the two countries' friendship and connections, including in culture, would continue to flourish in the future.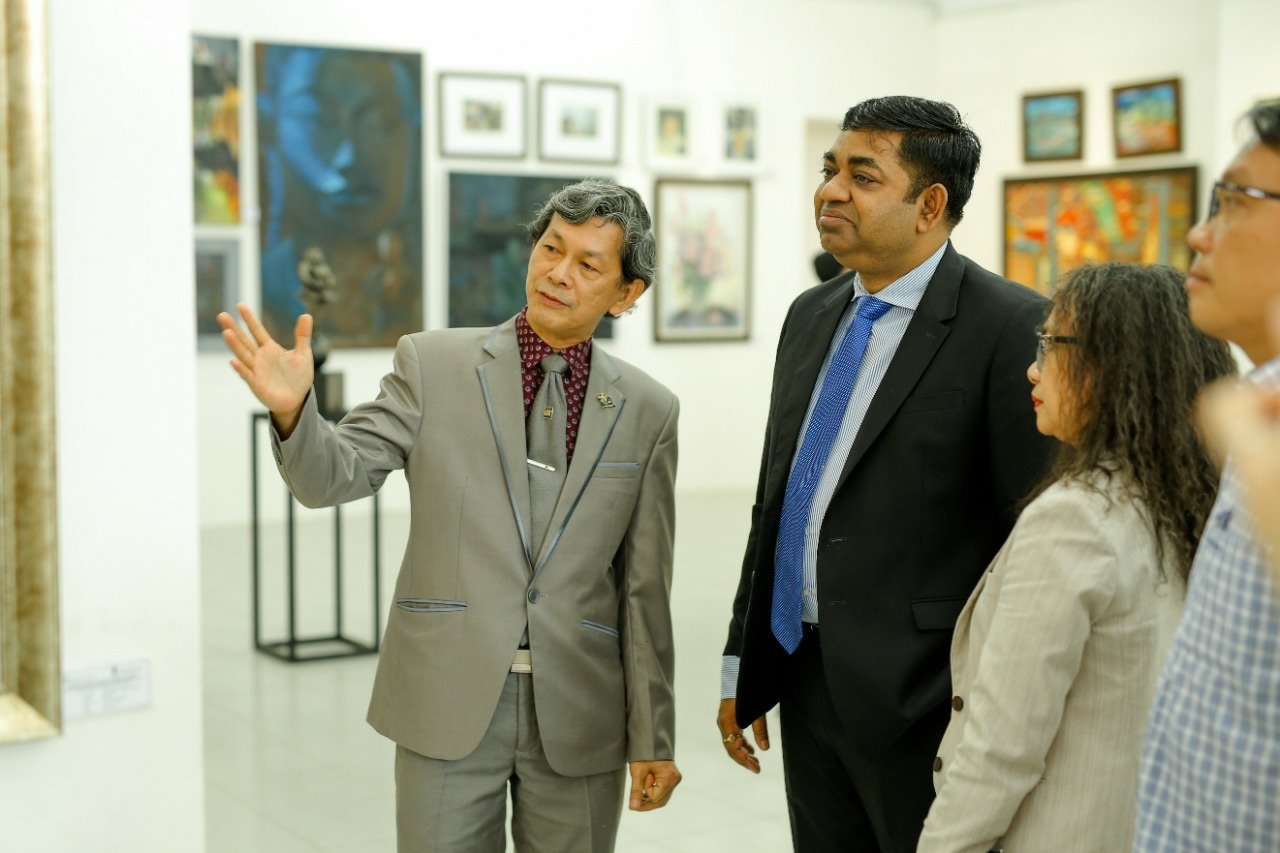 The exhibition displays 135 compositions of more than 100 lecturers and students of the Ho Chi Minh city Fine Arts University.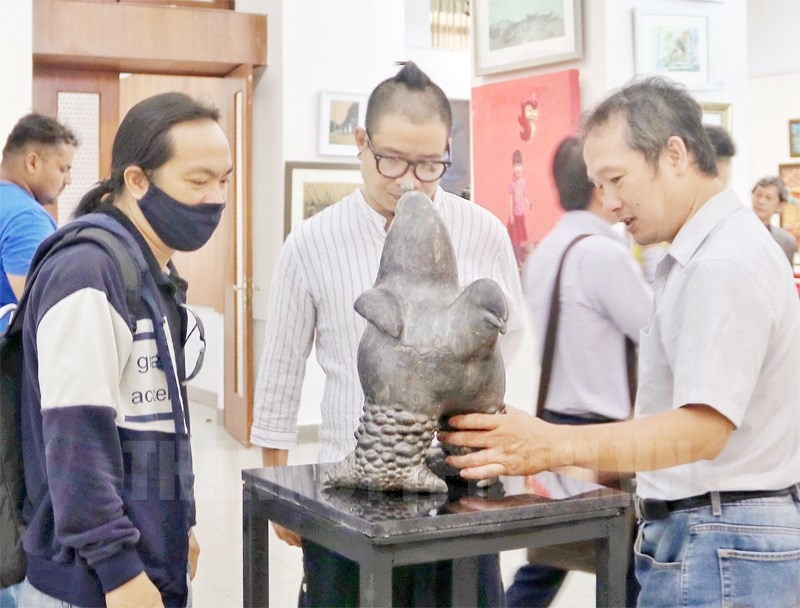 The exhibition will be open until February 22 at the Art Space, HCMC Fine Arts University (05 Phan Dang Luu, Ward 3, Binh Thanh District, HCMC). Source: Thanhuytphcm.vn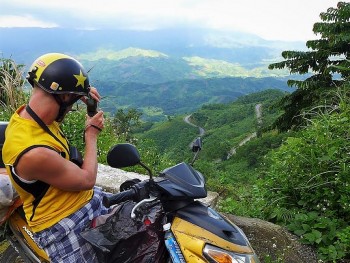 Viet's Home
Written with such love and care for Vietnam, the brilliant travel guides of Tom Divers inspire expats and foreign tourists to explore the wild, remote corners of the nation.