Russia lifts travel ban for Finland, Vietnam, India and Qatar
Russia has lifted a travel ban Finland, Vietnam, India and Qatar that was imposed last year to curb the spread of the coronavirus, the Russian government said on Monday.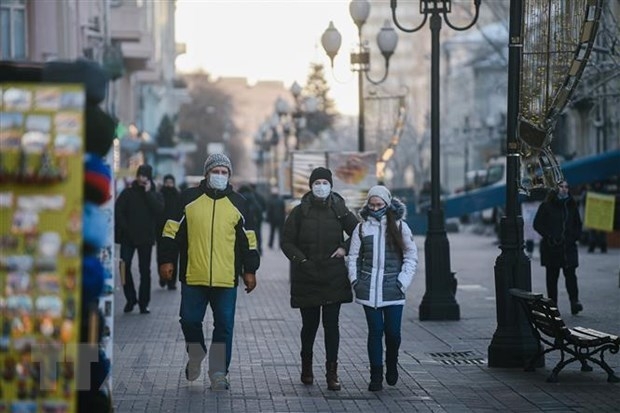 Russians wear mask to prevent COVID-19 in Moscow
"For citizens of four more countries – Finland, Vietnam, India and Qatar – the restrictions on entry to Russia, imposed due to spread of the coronavirus, are being lifted. The corresponding order was signed by Prime Minister Mikhail Mishutin," the statement says.
It is specified that citizens of these sates and those who have a residence permit are allowed to enter Russia through air checkpoints. Russian citizens, in turn, can also fly to any of these countries.
On January 16, the Russian anti-coronavirus crisis center announced a decision to resume international flights with the above mentioned states on a mutual basis.
Flights will be carried out to Vietnam (Moscow-Hanoi), India (Moscow - New Delhi), Finland (Moscow-Helsinki and St. Petersburg-Helsinki) twice a week and to Qatar (Moscow-Doha) three times a week.
Russia had initially introduced the travel restrictions on March 16, 2020 to prevent the novel coronavirus from spreading.
The country registered fewer than 20,000 new COVID-19 daily cases for the first time since Nov. 11, its coronavirus crisis response centre said on Monday.
Russia -Vietnam flight route re-operated

Russian authorities have recently allowed to re-open flight routes between Moscow and Hanoi, Helsinki, New Delhi, and Doha as those locations meet epidemiological standards.