14 Million for 1 Chicken? What You Need to Know about Hyperinflation in Venezuela
Venezuela is slowing going through economy recovery after 4 years of hyperinflation, in which a 2.4 kg chicken once costed 14,600,000 bolivars in Venezuela, the equivalent of US $2.22.
Recenly video about the situation of "money on the street" in Venezuela can be seen as evidence of terrible inflation in this country.
Video by SUMMERTIME: Shock scene in Venezuela: A lot of Bolivar (Venezuelan currency) bills were littered on the street but no one bothers to pick them up.
According to Bloomberg, Venezuela recently broke through a 4-year period of hyperinflation, one of the longest in the world, as the Venezuelan government slowed money printing among other reasons.
Hence, prices rose 7.6% in December compared with November 2021, marking a year with monthly inflation below 50%, the threshold most economists normally use to define hyperinflation. On a year-over-year basis, Venezuela ended 2021 with inflation at 686.4%.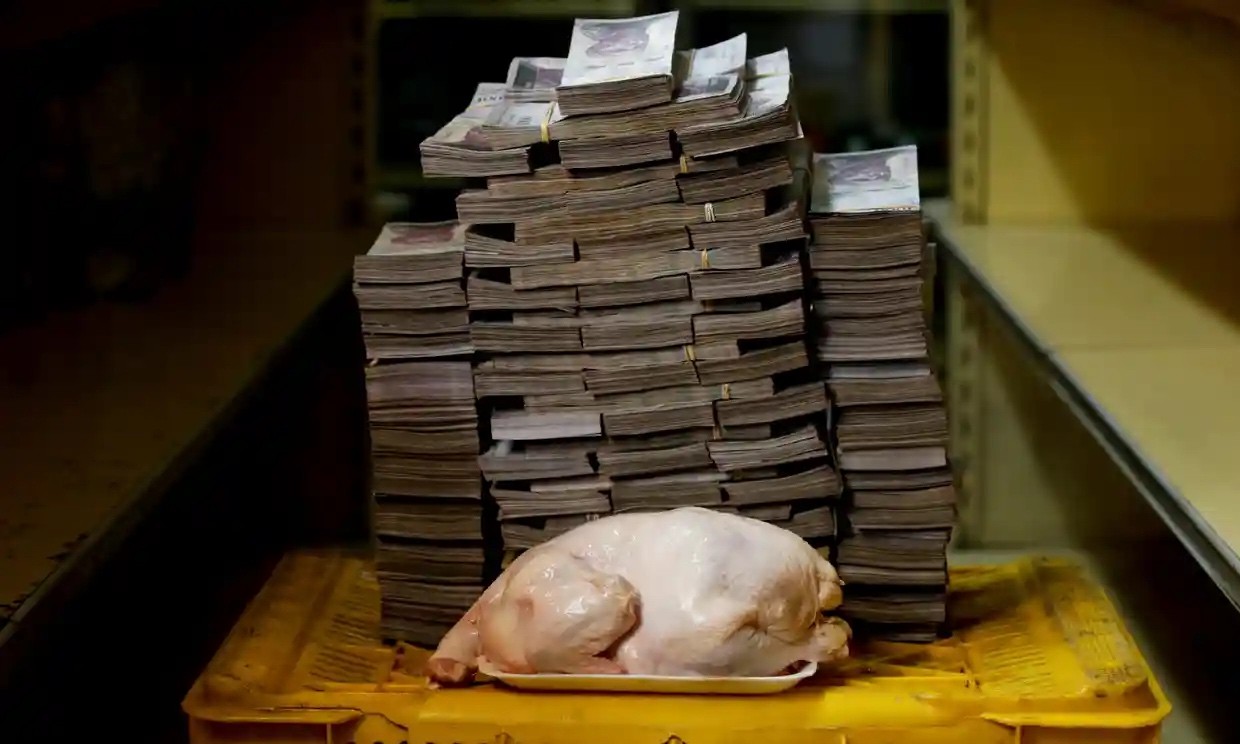 A 2.4 kg chicken once costed 14,600,000 bolivars in Venezuela, the equivalent of US $2.22 in the high of Venezuela's hyperinflation. Photo: Guardians
Ronald Balza, an economics professor at the Catholic University of Caracas, said: "Venezuela's hyperinflation is gone. The government hasn't taken any measures, they just stopped doing the things that cause hyperinflation, especially the acceleration of money printing".
Another expert opinion partly agreed with Balza. According to Luis Oliveros, a professor of economics at Central University in Caracas, the cut in money printing comes from a reduction in government spending, which in turn helps cut the fiscal deficit to less than 10% of gross domestic product. GDP) last year from about 30% of GDP when hyperinflation began in late 2017.
Venezuelans suffer one of the highest inflation rates in the world
Instead of the bolivar - the official currency of the country, Venezuela has unofficially accepted the US dollar. More than 60% of all transactions take place using American currency.
"The currency of exchange is the dollar. You are going to take a taxi, you ask how much it is and they tell you 5 dollars. They don't say 5 bolivars. And in popular areas too. Anyone charges you in dollars, which is freely accessible, but not everyone has it", said Venezuelan journalist and writer Luz Mely Reyes.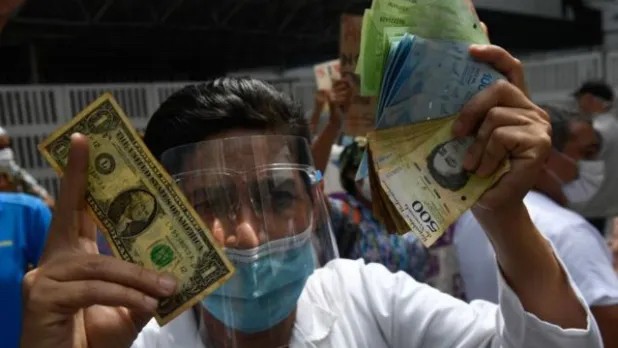 More than 60% of all transactions in Venezuela take place using American currency. Photo: Play Crazy Games
"While bolivar inflation is still important, it does not reflect all of the information on what is happening with prices. We need to pay attention to prices in US dollars.", said Oliveros.
Despite escaping hyperinflation, the country still suffers from one of the highest inflation rates in the world.
Besides official Venezuelan government data, a parallel inflation index compiled by opposition lawmakers also showed prices fell significantly in 2021.
Bloomberg's Cafe Con Leche index - which tracks the price of a cup of coffee in Caracas on a weekly basis - shows gains have also stalled, especially since the government re-adjusted the domestic currency, falling six zeros against previous bolivars.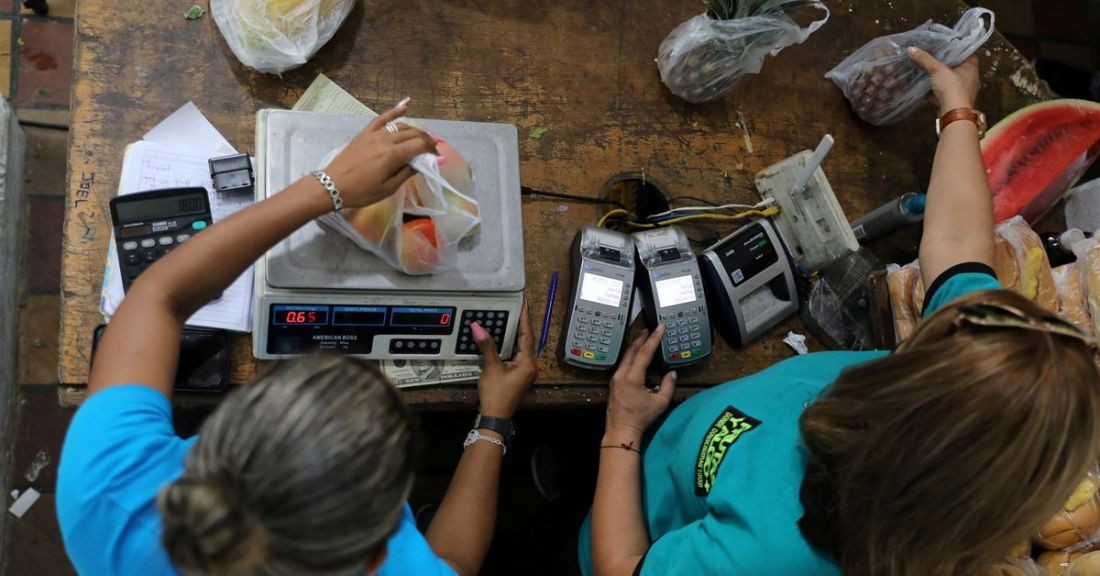 This is the second time the government re-adjusted the domestic currency, some wonder if the government has the money to continue the policy. Photo: Reuters
The central bank has stepped up interventions in the foreign exchange market, keeping the digital bolivar relatively stable. Since October, they have more than doubled their supply of US dollars to the market, pumping up to US $100 million per week.
Venezuela's central bank reserves have fallen below US $6 billion, their lowest level in at least 30 years, excluding IMF funds that the government cannot access. Analysts say the government could use oil revenues and other sources of foreign currency earnings to intervene in the foreign exchange market.
"Sooner or later we will see an important correction in the exchange rate, and that will have an impact on prices , " said Jose Manuel Puente, professor of the Center for Public Policy at IESA.
10 Aims for VUFO in 2022

The Vietnam Union of Friendship Organization's work in 2022 focuses on increasing participation in important multilateral cooperation mechanisms protecting national interests on sovereignty over seas ...
Friendship
To mark the 50th anniversary of the establishment of diplomatic relations between India and Vietnam and on the eve of the 132nd birth anniversary of President Họ Chị Minh, Indo- Vietnam Solidarity Committee organized a national seminar on "Ho Chi Minh and India" on 14th May 2022 at National Library, India.