Vietnam's Economy Set To Rebound Strongly In 2022
Vietnam's economic growth is forecast to rebound strongly in 2022, according to some foreign financial organizations' positive predictions.
According to nhandan, Standards Chartered held that the GDP growth will rebound strongly to 6.7 percent in 2022 and 7 percent in 2023, saying Vietnam's medium-term outlook remains positive.
The bank made the forecast in its latest reports titled "Still battling headwinds" and "Vietnam - Moving back to high growth".
"The economy should continue to bounce back in 2022 as the pandemic improves. Income growth has outpaced spending growth in recent years; this provides a decent savings buffer against the pandemic." said Tim Leelahaphan, economist for Thailand and Vietnam at Standard Chartered.
"COVID-19 remains a key risk, at least in the short term. The first quarter could see a full resumption of factory operations, after closures in Q3/2021, and government stimulus; clearer recovery is expected in March," he noted.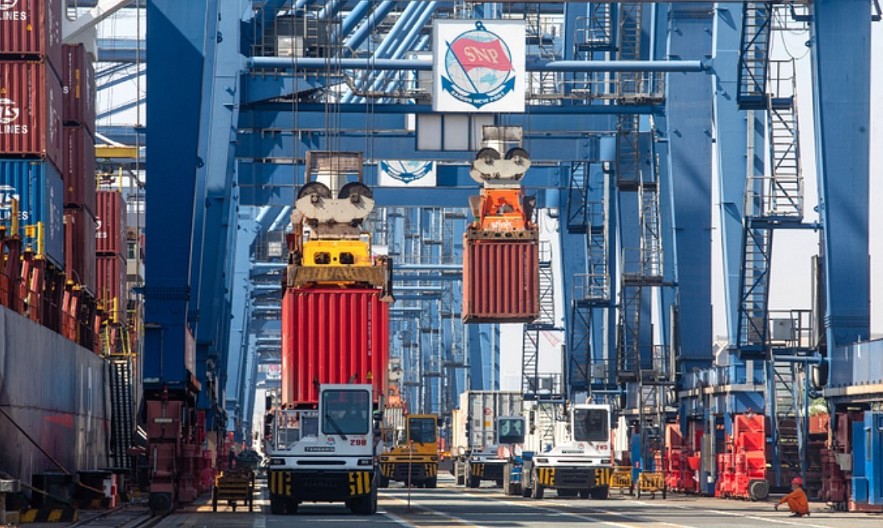 Containers are transported at Cat Lai Terminal in Ho Chi Minh City, December 24, 2021. Photo by VnExpress/Thanh Nguyen.
Economists at Standard Chartered said a continued improvement in the global trade environment will support exports in 2022 although import growth is likely to remain high.
In the recent "Vietnam at a glance" report, HSBC said after two years of growth slowdown, the country's economic growth will accelerate to reach 6.5 percent in 2022. The Government also targeted this year's GDP expansion at 6.5 - 7 percent, equivalent to the pre-pandemic levels.
It noted Vietnam has recovered steadily after hitting bottom in 2021 and that it will regain growth momentum in all aspects soon, as vietnamplus reported.
Manufacturing and export are expected to retain their leading positions, partly thanks to the stable commitments to foreign investment attraction. Besides, domestic demand is likely to bounce back further when current restrictions are gradually removed and the labour market revives.
According to vnexpress, the World Bank has forecasts Vietnam's growth at 6.5-7 percent from 2022 onward as it expects a sustained global recovery will ensure strong demand for Vietnamese products in its main export markets of the U.S, the E.U. and China.
"The rebound will also be supported by the vaccination of at least 70 percent of the adult population by mid-2022, preventing severe new outbreaks," it said in a report.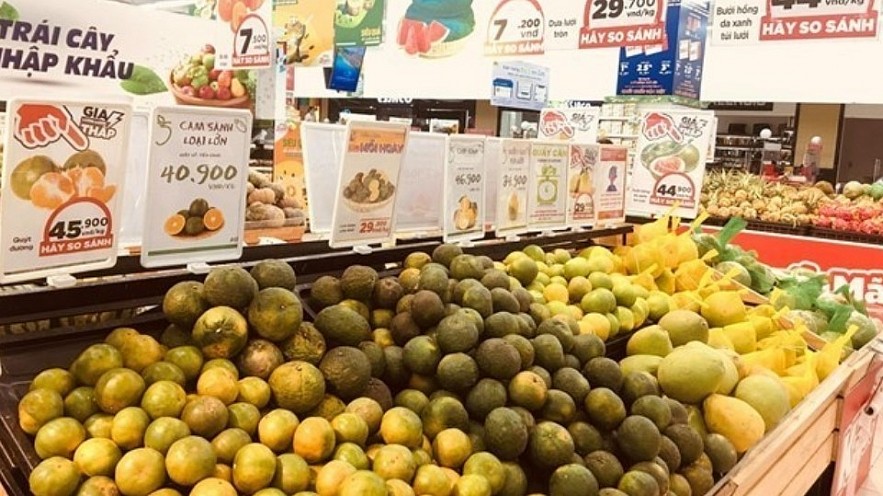 Vietnam's economic growth forecasted to rebound strongly in 2022. (Illustrative image/Source: VNA)
The Asian Development Bank (ADB) pegs Vietnam's growth at 6.5 percent in 2022, driven by expanding vaccination coverage and other factors, while brokerage VNDirect has an even more optimistic growth forecast at 7.5 percent.
The brokerage sees growth driven manufacturing and exports regaining momentum, strong foreign direct investment and increased domestic demand triggered by stimulus packages.
ADB Principal Country Economist for Vietnam Nguyen Minh Cuong said free trade agreements Vietnam has signed over the past two years will open up lots of opportunities for the country to access different markets, which will facilitate the development of domestic production of the industry, agriculture, and service sectors.
The World Bank also announced it would finance a $221.5 million loan to support Vietnam's recovery from the pandemic, with focus on several policy reforms, including easing tax burden on businesses and improving access to financial assistance among vulnerable groups.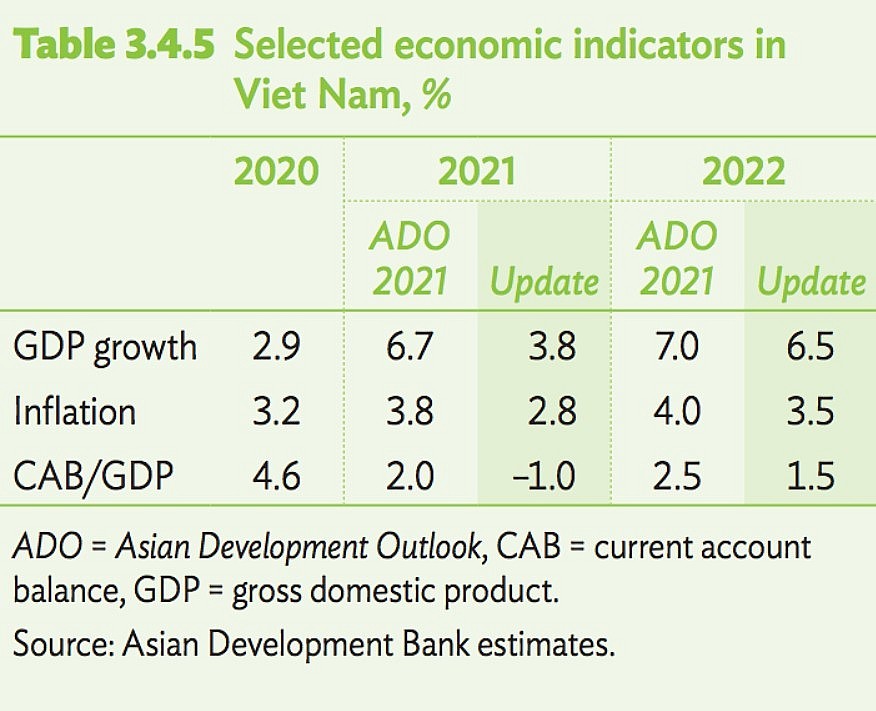 The ADB's GDP growth forecast for Vietnam. Photo: VOV.
According to VOV News, CEO of HSBC Vietnam Tim Evans said Vietnam continues to be an attractive destination for foreign investors, adding FDI companies are focusing on green development, which he said, will create a new opportunity and strongly support the country's manufacturing.
HSBC noted the biggest obstacle needing attention now is the ongoing COVID-19 outbreak, especially the appearance of the Omicron variant, but it is encouraging that the vaccination has been much improved, enough for avoding another period of widespread social distancing.
Vietnam has achieved this vaccination target by the end of 2021 and is focused on giving the booster shot to deal with the new Omicron variant.
Economists said the recovery of domestic consumption will also be an important foundation for Vietnam's economic growth. Their forecasts are based on the fact that Vietnam is now among countries with the highest vaccination coverage in the world and its policy of safely, flexibly adapting to and effectively controlling COVID-19.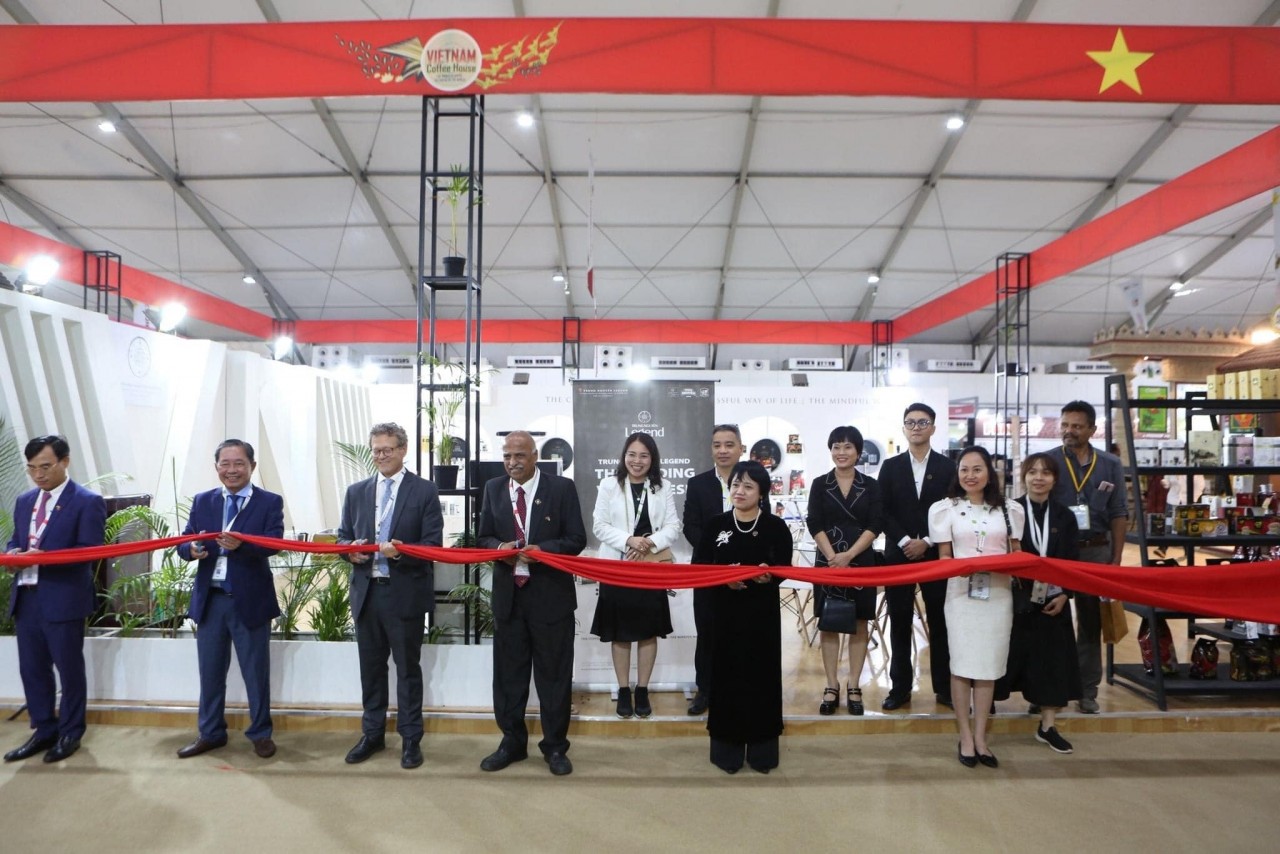 Make in Vietnam
Major enterprises of Vietnam introduced their popular coffee products at the 5th World Coffee Conference & Expo (WCC) in Bengaluru city, India.
September 27, 2023 | 15:20