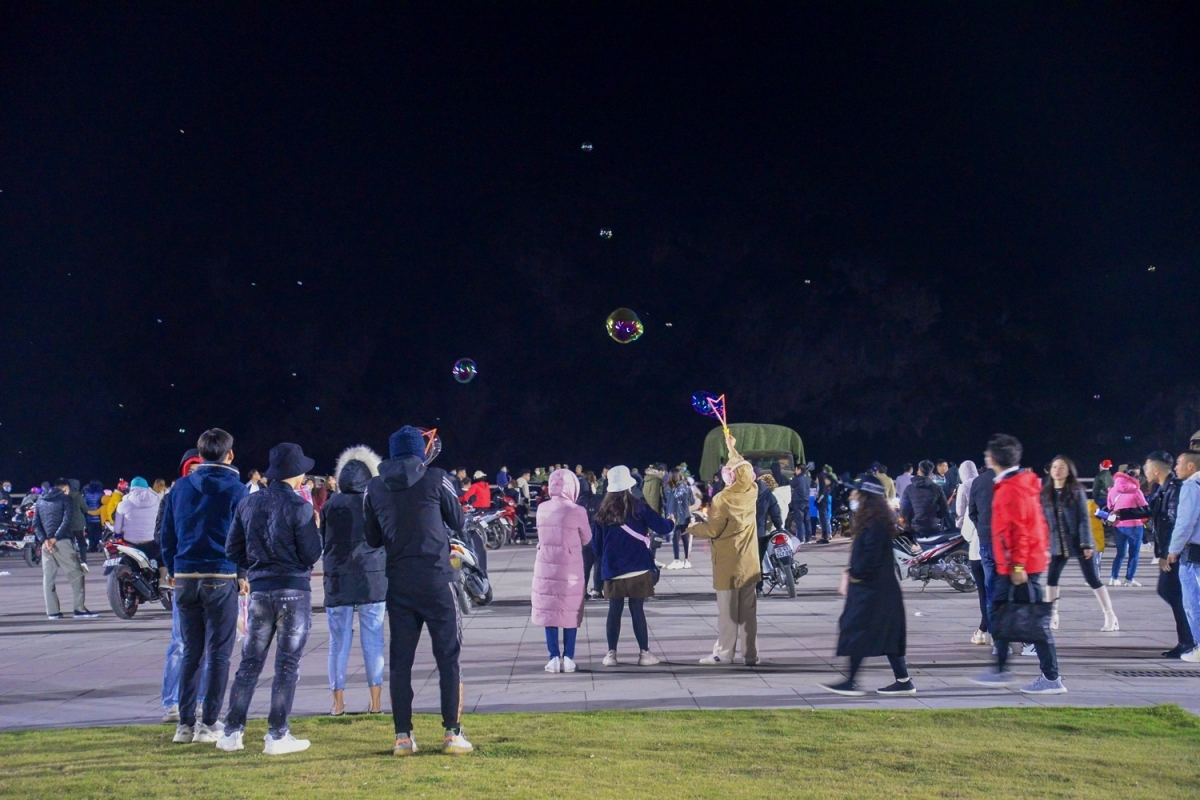 Photo: VOV
Ha Long city plans to host the Spring Flower Fair 2021 and hold a firework display in order to welcome in the Year of the Buffalo on Lunar New Year's Eve following the city bringing the latest outbreak of the novel coronavirus (COVID-19) epidemic under control.
Despite the announcement, the 2021 version of the Spring Flower Festival will only be held at the 30/10 Square from February 2 to February 11, as opposed to running at three venues as previously planned.
Vu Van Dien, secretary of the Ha Long Party Committee, said the city is poised to host a firework display at five venues throughout the region, with all residents being required to abide by COVID-19 containment measures.
At present, Ha Long city has reported three positive cases of the SARs-Cov-2 virus, with the city tracing over 9,000 F1 and F4 cases, isolating areas where infected cases were detected and putting suspected cases into quarantine.
Relevant forces have been also been proactive in disseminating information in an effort to raise public awareness about the necessity of following preventive measures, while also preparing more than 8,000 test kits to conduct mass testing and arranging concentrated isolation facilities capable of accommodating roughly 10,000 people.
2019 Halong Spring flower festival
From February 1 to 14, 2019, travelers to Dragon Park – Sun World Halong Complex are to be treated to Spring Flower Festival "Golden pig is coming to town" in the midst of artificial setting erected of fresh flowers and numerous attractive Lunar New Year festivities.
Spring flower festival "Golden pig is coming to town" reenacts a story of "seeking back to the ancestry" of mythical Dragon and Fairy descendants in prosperous Ha Long Bay. The plot sets the ambience in a long standing Tet Holiday and includes 4 chapters: Traditional Tet Holidays – Radiant spring in Quang Ninh – Nostalgic Tet of Yesteryears – Blooming spring in Ha Long.
The highlight of the festival is a Flying Dong Ho Pig – a symbol of wildest dreams and fantasy beyond compare. Flying Dong Ho Pig is both an old fashioned figure of fine arts and also a manifesto of modernity, which conveys a message of most exciting delights beyond our scope of imagination to be found in the 2019 Spring Flower Festival "Golden pig is coming to town" at Sun World Halong Complex.
Artificial floral setting mingled all over the complex drape all visitors in a radiant and sparkling fairylike world of flowers, unending joys and fulfillment at the beginning of the year.
Travellers to Spring Flower Festival "Golden pig is coming to town" should, beside admiring masterful artworks erected with fresh flowers, experience a wide range of traditional Tet Holiday festivities such as Chinese calligraphy by Confucius scholars, Nostalgia Studio, Squid terrine pounding course, bamboo boat performance, Dong Trieu ceramic village display or Wish Hall…
In coincidence of the Lunar New Year of the Earth Pig 2019, Spring Flower Festival "Golden pig is coming to town" is an integral spring outing destination for travelers in the north.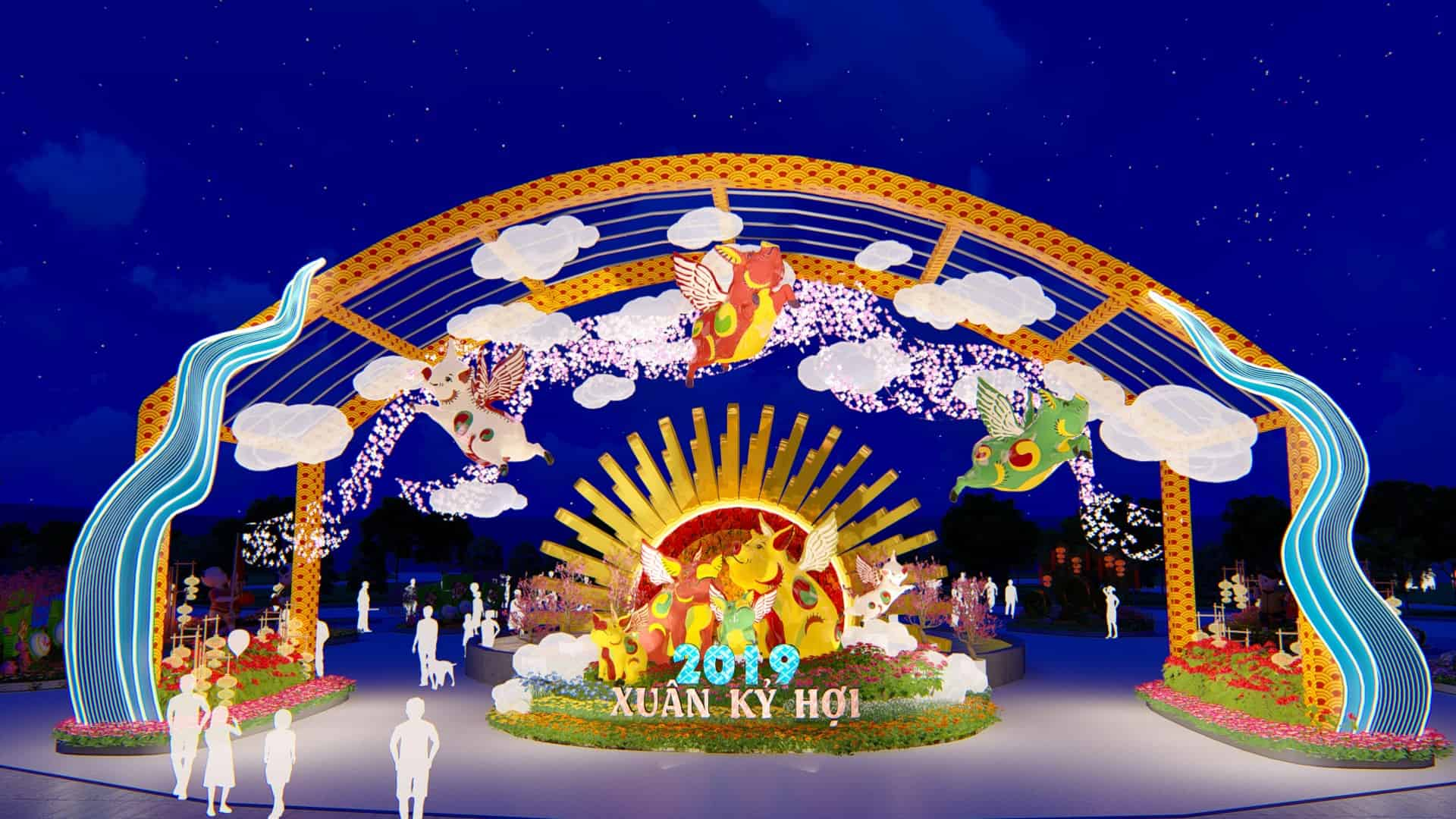 Flying Dong Ho Pig is both an old fashioned figure of fine arts and also a manifesto of modernity, which conveys a message of most exciting delights beyond our scope of imagination to be found in the 2019 Spring Flower Festival (Photo: Halongcomplex)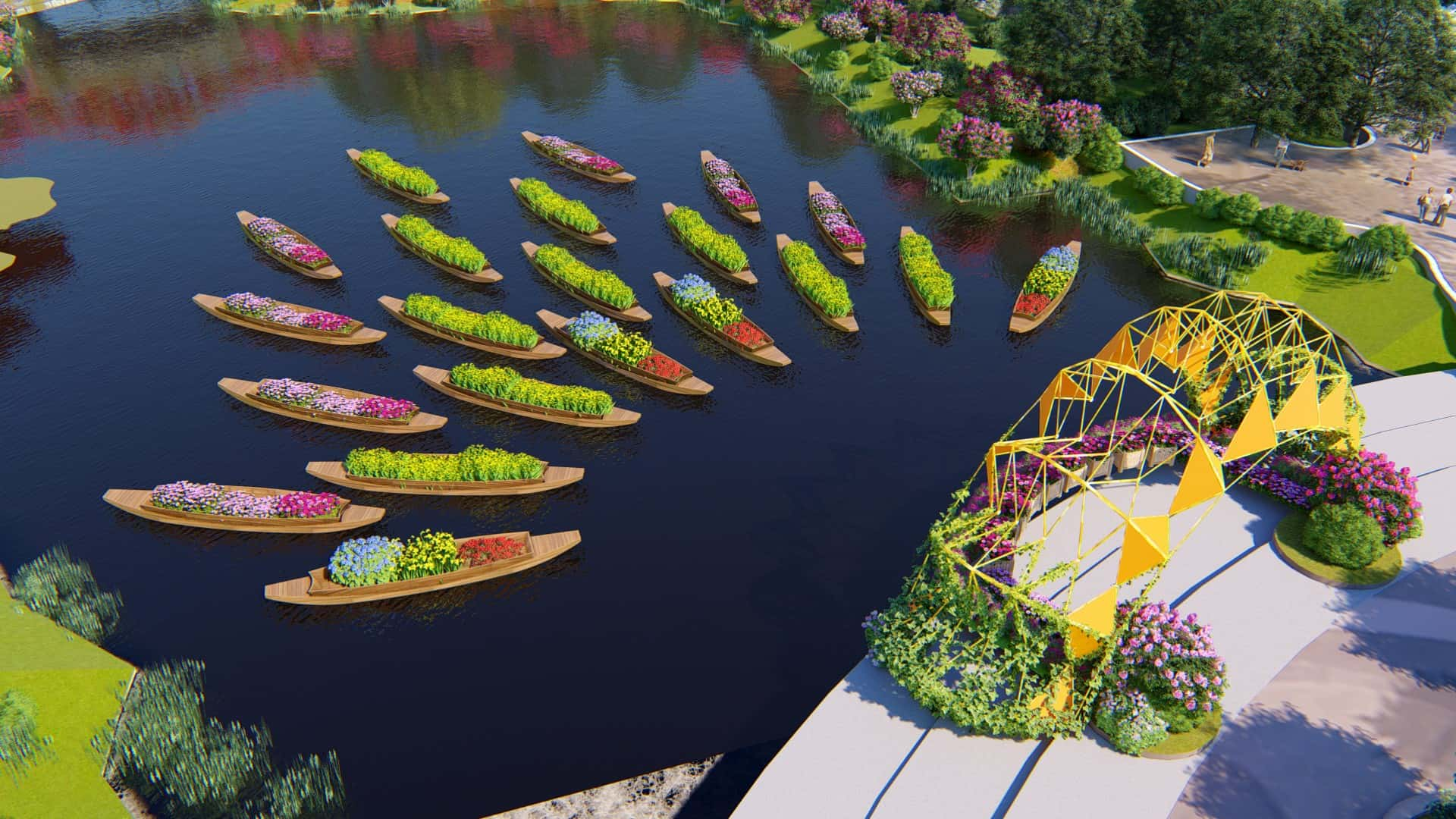 (Photo: Halong Complex Sunworld)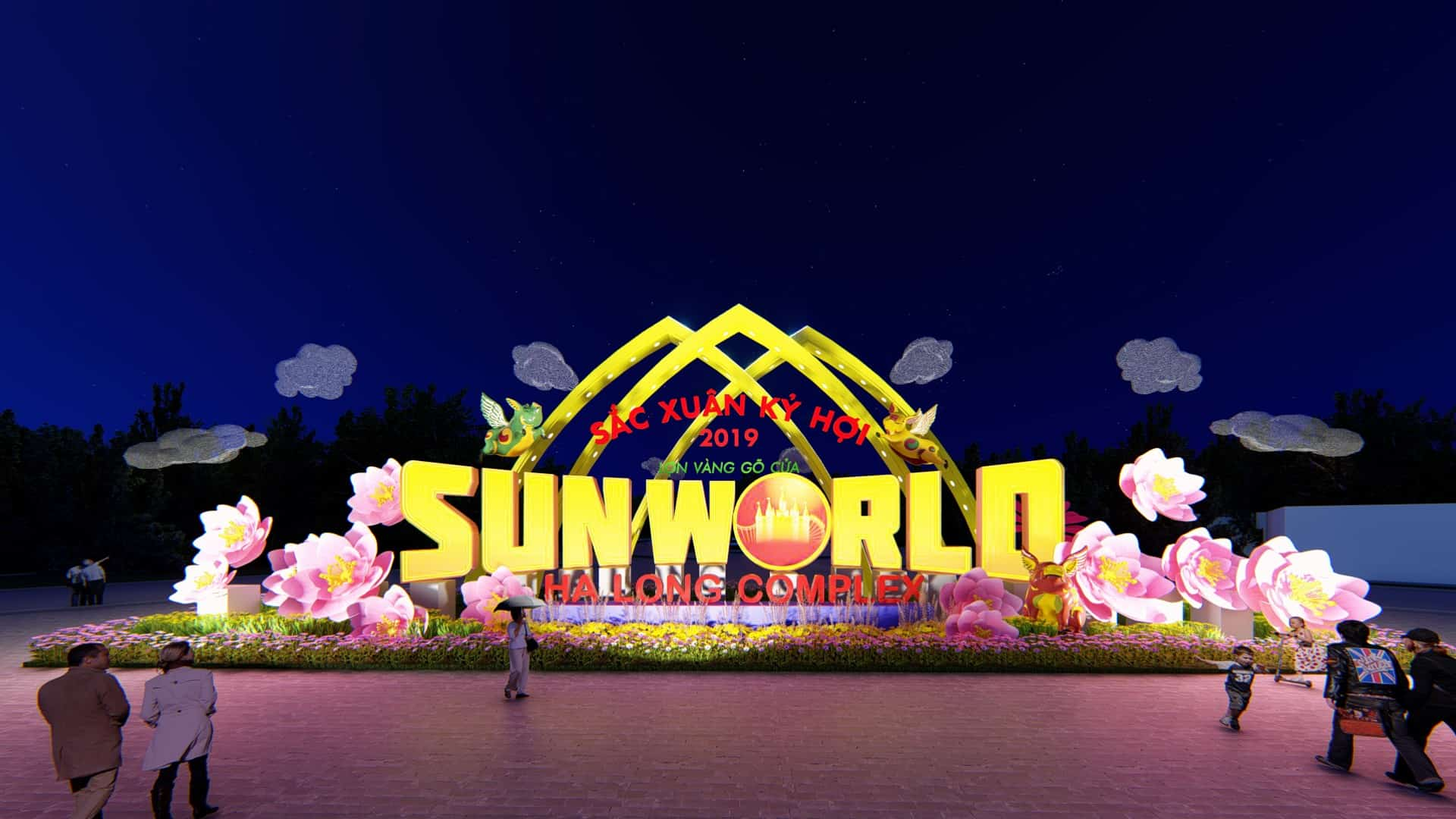 (Photo: Halong Complex Sunworld)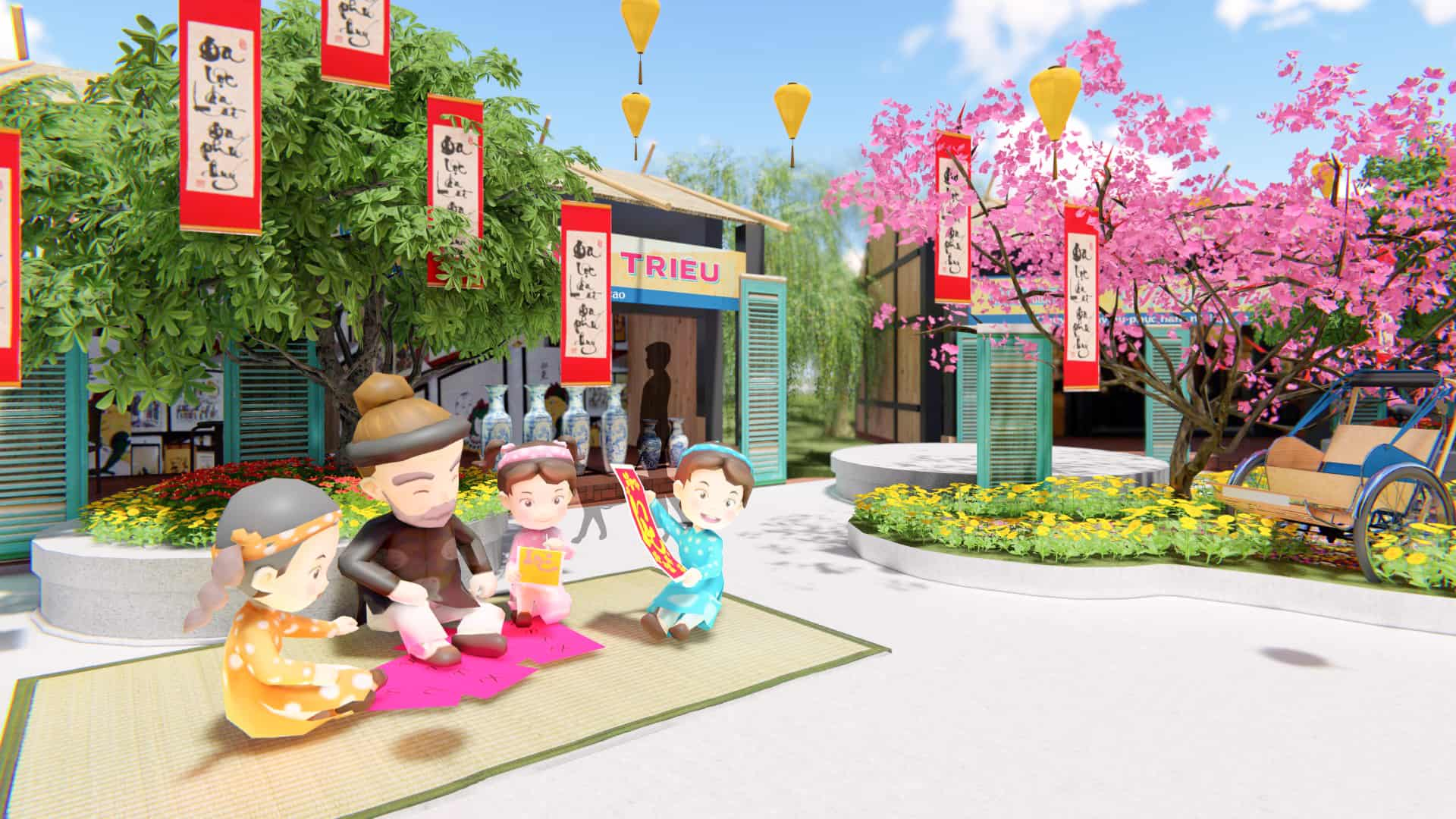 (Photo: Halong Complex Sunworld)
Chau Polly