Bustling joys in Hanoi's oldest Tet flower market
The flower market in Hang Luoc Street, Hanoi Old Quarter, once again turns vibrant as Lunar New Year is just around the corner. Being one of the oldest flower markets in the capital, the place is frequented by flocks of florists, buyers and flower lovers.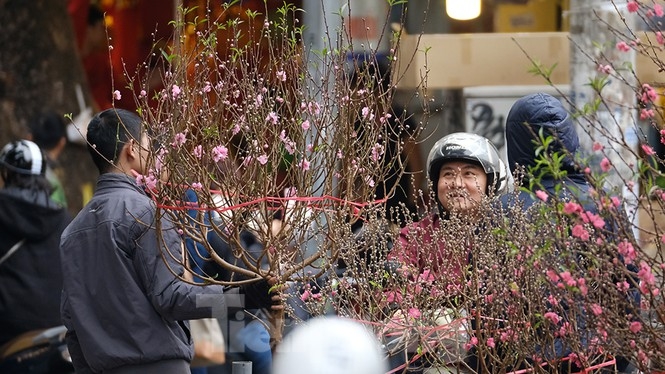 (Photo: Tien Phong)
The flower market in Hang Luoc street, which dates back to some 500 years ago, is already crowded before its opening day (January 29).
Local authorities start to set up barriers to ban vehicles from entering the flower market on January 27.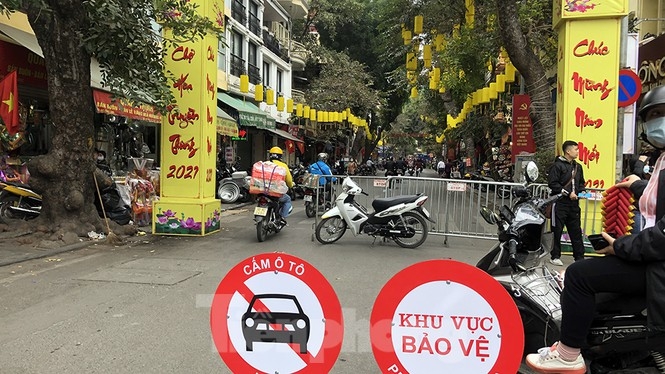 (Photo: Tien Phong)
Traffic signs put at the head of Hang Luoc street block cars from driving into the street, leaving rooms for bunches of flowers for sales.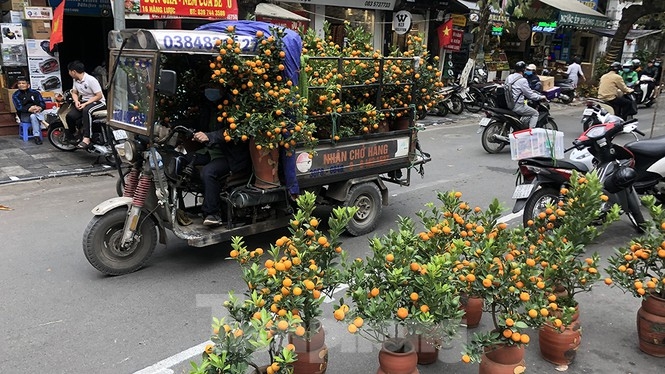 (Photo: Tien Phong)
For Hanoians, wandering around the flower market in Hang Luoc street ahead of Lunar New Year is the sheer enjoyment where they can totally indulge in the celebrative vibe that only comes once a year.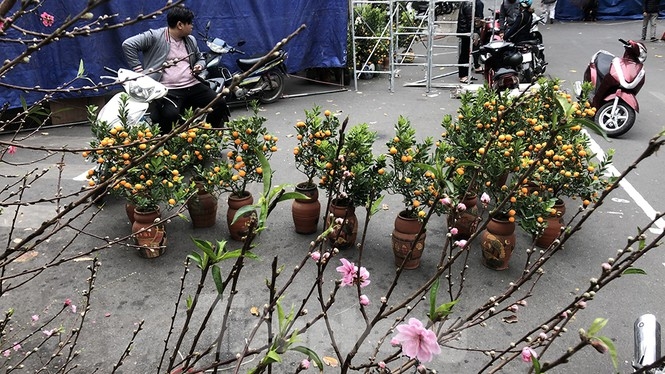 (Photo: Tien Phong)
The special thing is, the flower market in Hang Luoc street is only held once a year, one week before New Year ushers in. Florists from suburban villages such as Ngoc Ha, Tu Lien, Nghi Tam, Nhat Tan, Quang Ba, etc., would bring flowers to the market for sales. The closer it is to Tet, the more vibrant the atmosphere is, Tien Phong reported.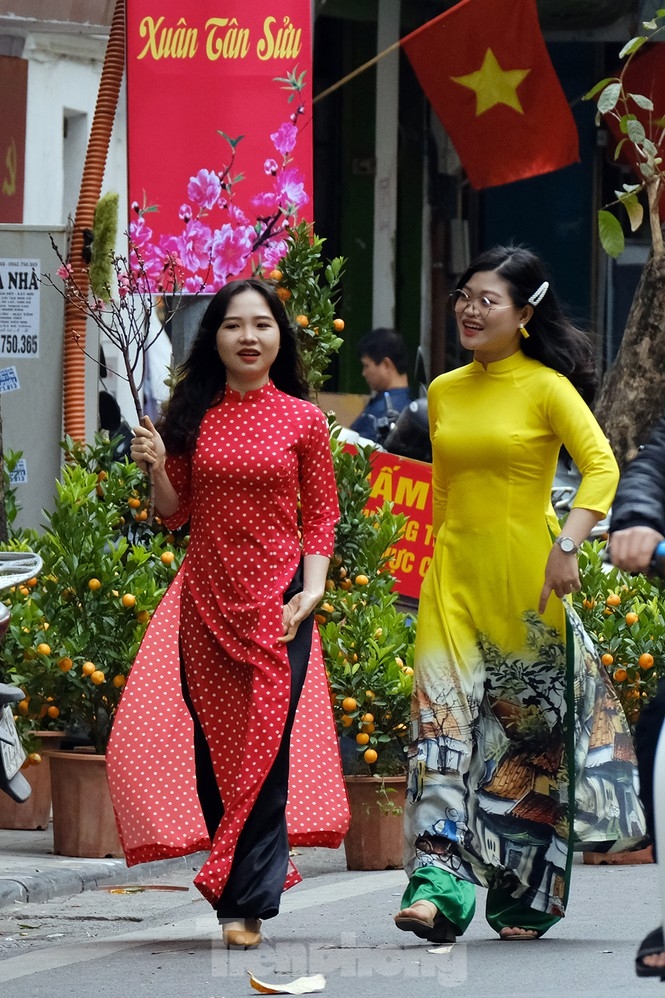 (Photo: Tien Phong)
Young people in nice dress head to the market to take photos with Tet flowers. The market offers such an instagrammable background for any photo lovers.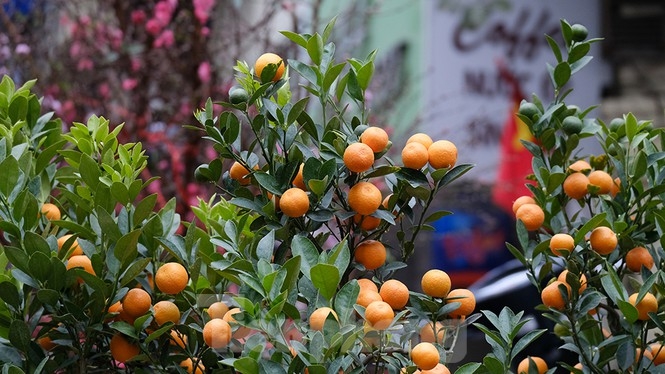 (Photo: Tien Phong)
Kumquat tree is ubiquitous in the market. The fruit tree becomes a much-coveted ornament during Tet holiday in Vietnam, much like peach blossoms in the north or apricot in the south.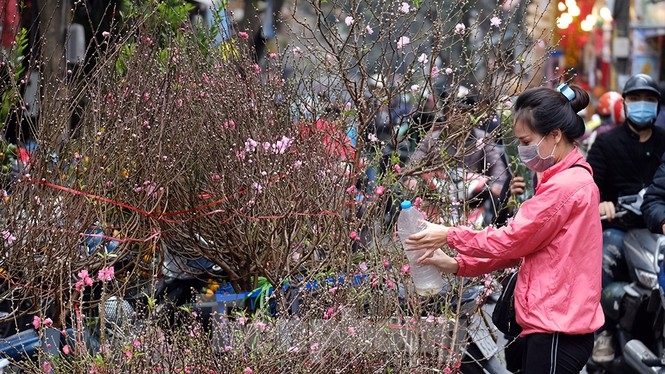 (Photo: Tien Phong)
A florist watering her peach blossoms.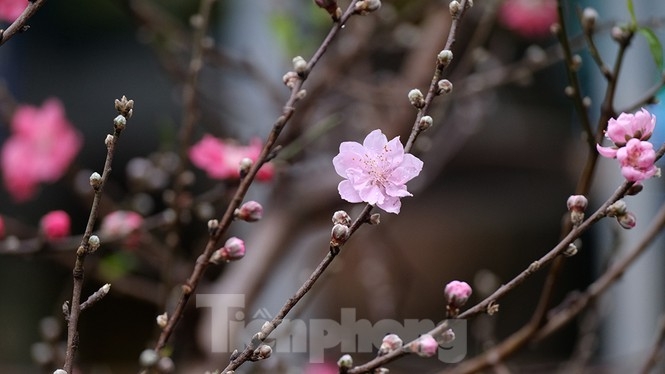 (Photo: Tien Phong)
Along with the traditional market in Hang Luoc street, Hanoians can also enjoy an assorted of festive activities.
According to the Hanoi Old Quarter Management Board, the 2021 Old Quarter Spring Fair will be held along Phung Hung Street from January 30 to February 10.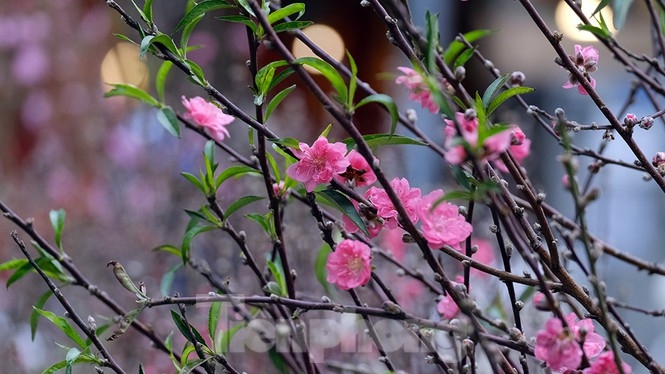 (Photo: Tien Phong)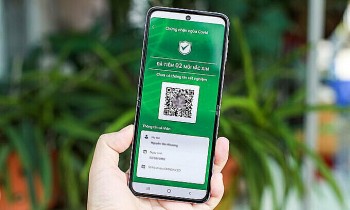 National
Vietnam News Today (September 20): Vietnam records additional 10,040 Covid-19 cases; HCM City considers 'green pass' for partially vaccinated residents; Vietnamese consumers' demand for shopping groceries online soars amid Covid-19 ; Vung Tau proposes November reopening of beaches.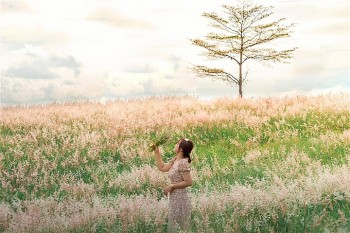 Travel
Every year when it gets cold, the grass field atop Chu Se hill grows pink, bringing along a dreamy, heaven-like feel that hardly anyone can resist.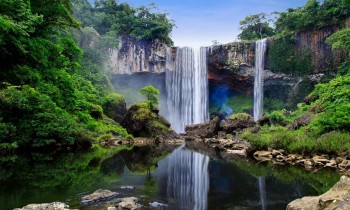 Multimedia
The pristine and majestic Kon Ha Nung Plateau has just been recognized as a member of the World Network of Biosphere Reserves by UNESCO.