Saigon's streets lightened up with Tet decorations
Ho Chi Minh City launched its annual calligraphy street on January 28, with plenty of families and young people participating in the event ahead of the Lunar New Year festival.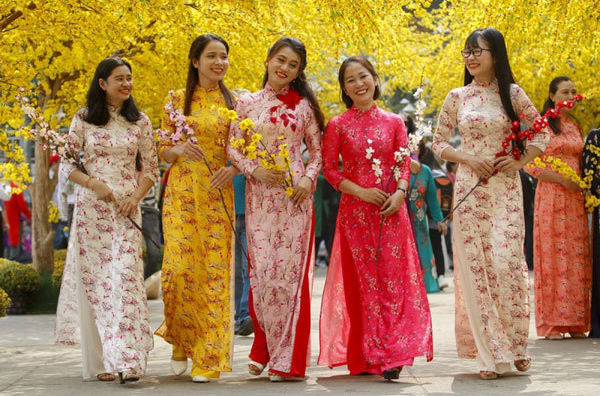 This marks the 15th consecutive year that the Youth Cultural House on Pham Ngoc Thach Street in District 1 has hosted the street of calligraphers. (Photo: Vietnamnet)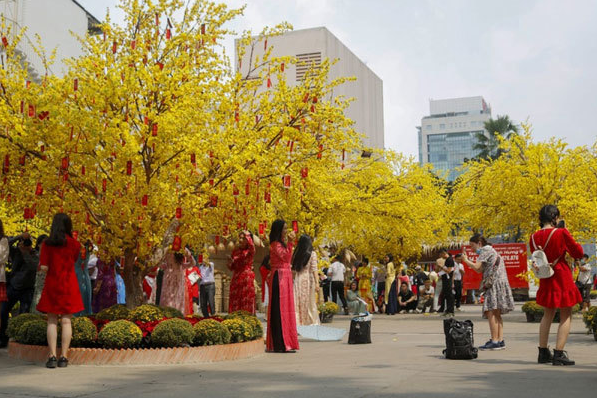 The area has been thoroughly decorated with yellow apricot flowers. (Photo: Vietnamnet)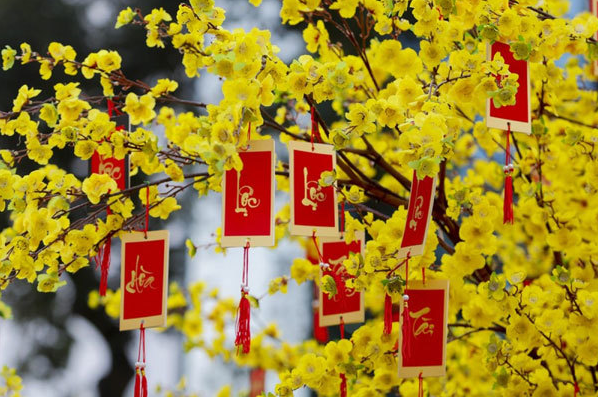 Calligraphic works featuring best wishes for the upcoming Tet period can be seen on display as they hang on apricot branches. (Photo: Vietnamnet)
The street offers guests a beautiful background to take photos in order to keep special memories of this year's Tet. (Photo: Vietnamnet)
A group of young people uses the occasion as a chance to don Ao Ba Ba, a traditional costume for people from the south of the country. (Photo: Vietnamnet)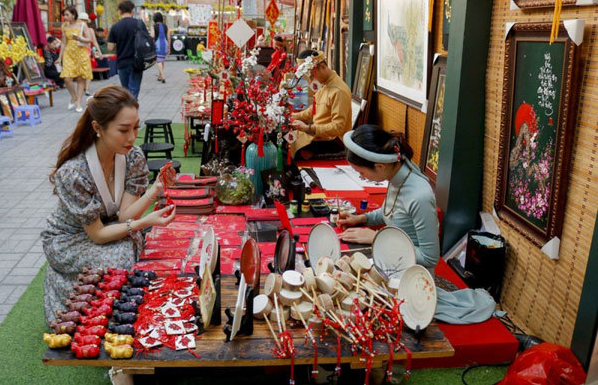 Numerous calligraphy artists put their beautiful writings on display in both Chinese and Vietnamese on the calligraphy street. (Photo: Vietnamnet)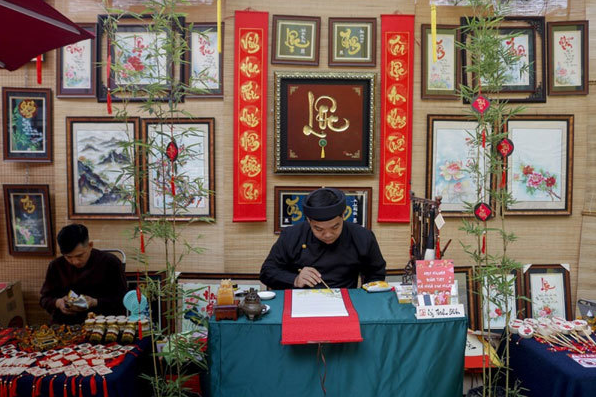 A young calligraphy artist gets to work on his craft. (Photo: Vietnamnet)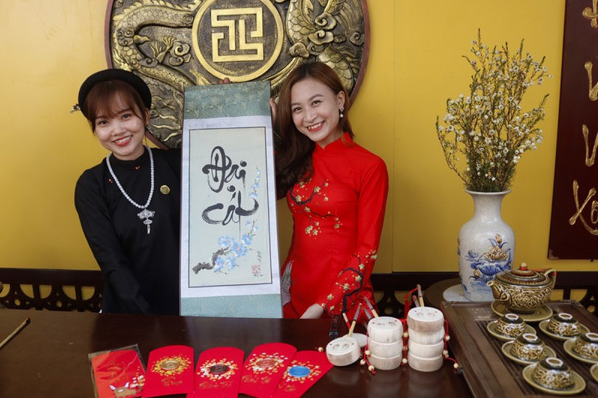 A visitor has high hopes of a happy New Year period filled with both luck and prosperity to match the calligraphy's meanings. (Photo: Vietnamnet)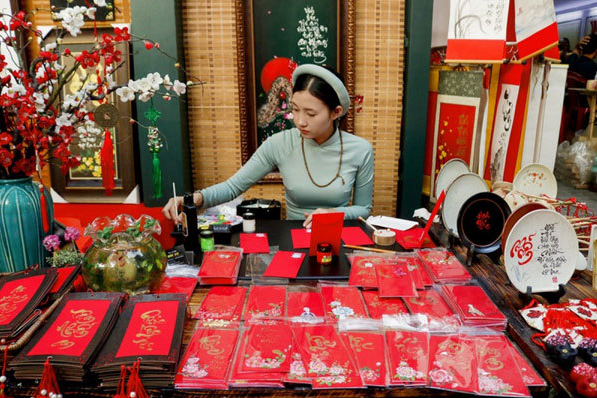 A young girl practices as a calligraphy artist. Red envelopes that come with calligraphic works can be used as festive gifts bearing best wishes for prosperity and happiness during the upcoming Year of the Buffalo. (Photo: Vietnamnet)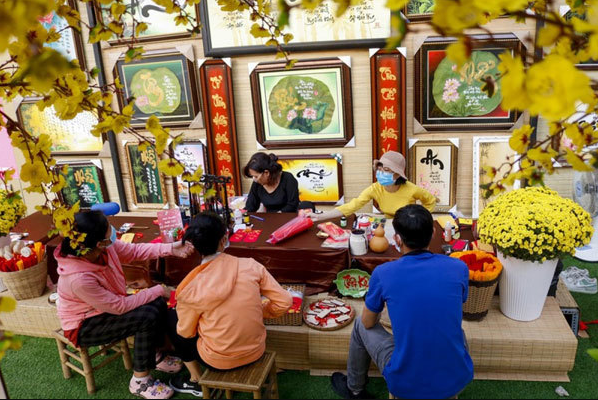 As a long-standing tradition of Vietnamese people, many families come to buy calligraphy to hang in their house, believing it will bring good luck for the new year. (Photo: Vietnamnet)
Many families choose this location to take celebration pictures. Coming to this street these days, it is common to catch sight of little kids wearing Vietnam's traditional ao dai. (Photo: Vietnamnet)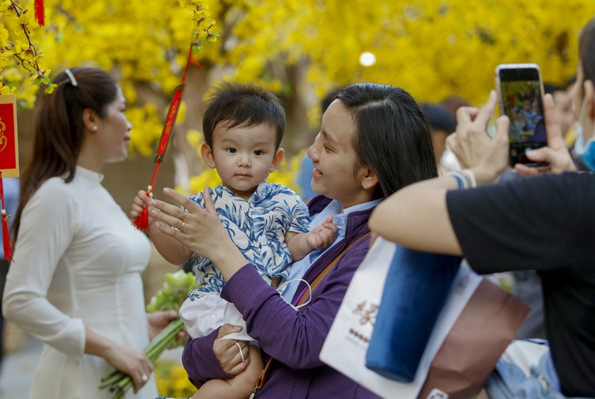 The event is scheduled to last through to February 16, or the fifth day of the first lunar month. (Photo: Vietnamnet)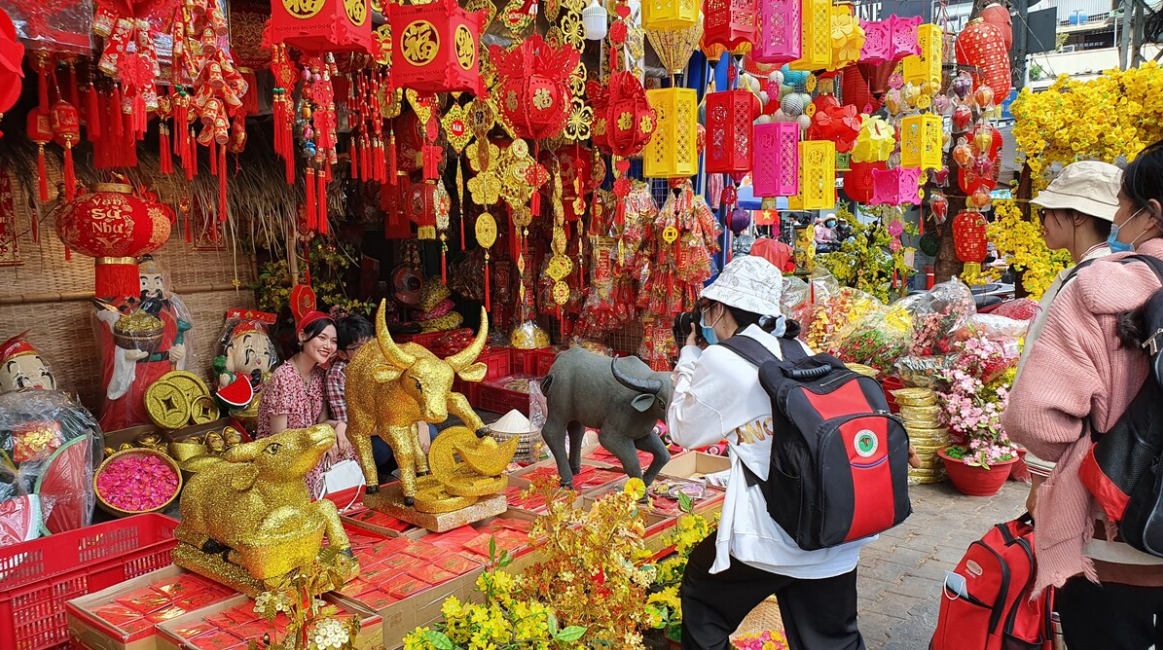 Besides the calligraphy street, the city also has other spots that full of Tet decorations. The streets, boasting plenty of stores selling decorative Lunar New Year items, are typically packed at this time. Tet, Vietnam's biggest holiday, peaks on Feb. 12 this year. It is also a favored destination among photographers. (Photo: VN Express)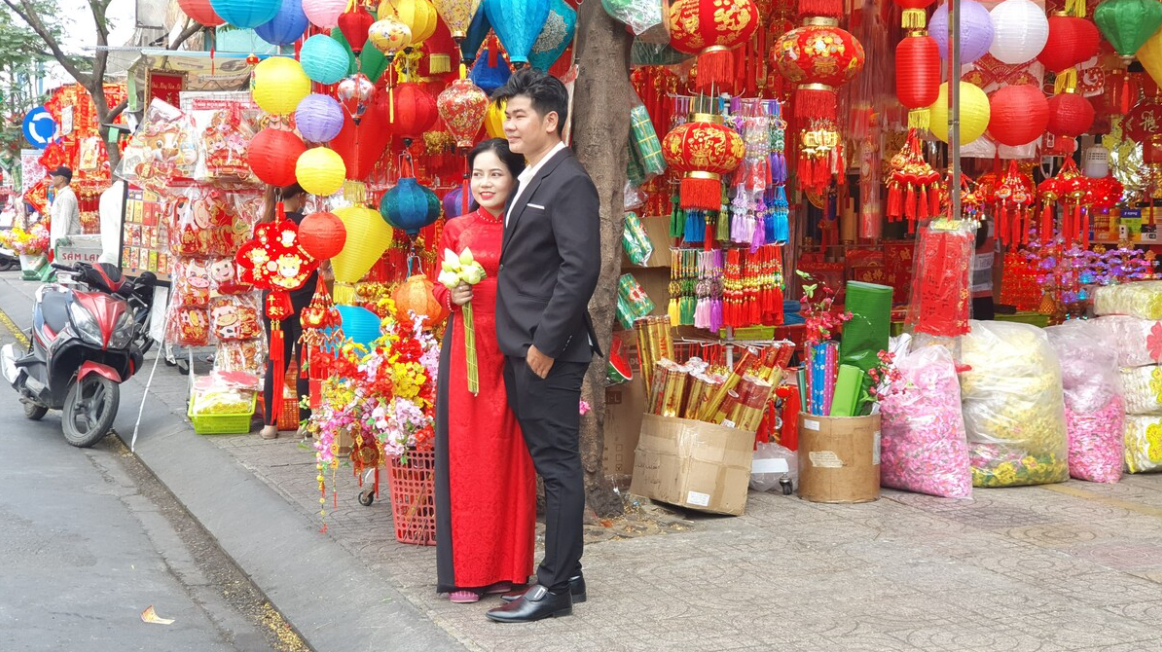 Hai Thuong Lan Ong Street becomes especially crowded during rush hour. Visitors can park their motorbikes at nearby Kim Bien Market for VND7,000 ($0.30). Nam, who lives in Nha Be District, said this was his first time visiting the street to take pictures, and that shop owners were very welcoming. (Photo: VN Express)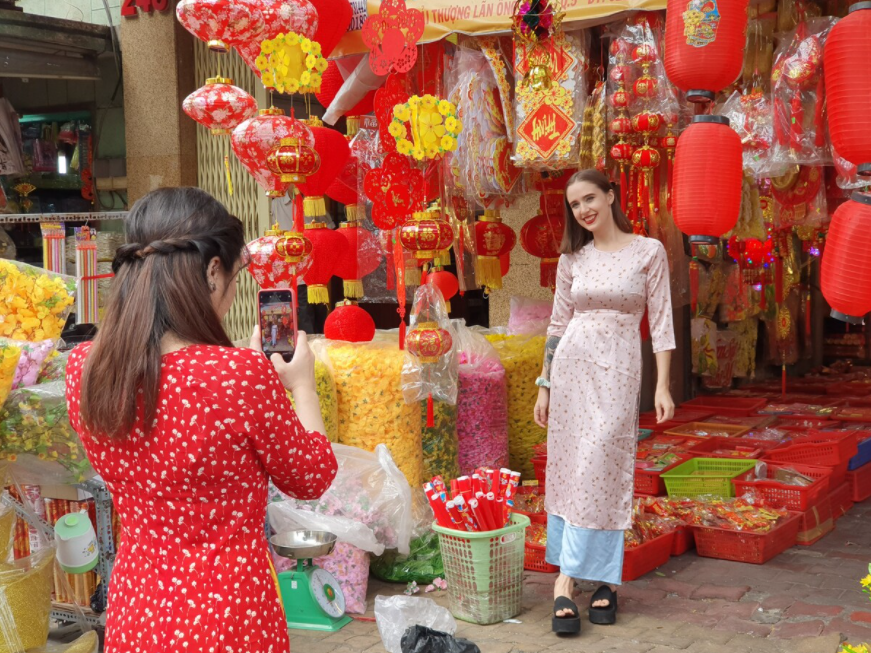 Zeni Vuova (in red), a Czech visitor, and Aleksandra Praszczak Vel Tracz (in pink) from Poland said they were really excited to take photos in Vietnam's traditional ao dai. (Photo: VN Express)
Hai Thuong Lan Ong Street starts pushing Lunar New Year decorations right after Christmas. It sells mainly wedding items during non-holiday periods. The street offers a great backdrop for even professional camerapersons. (Photo: VN Express)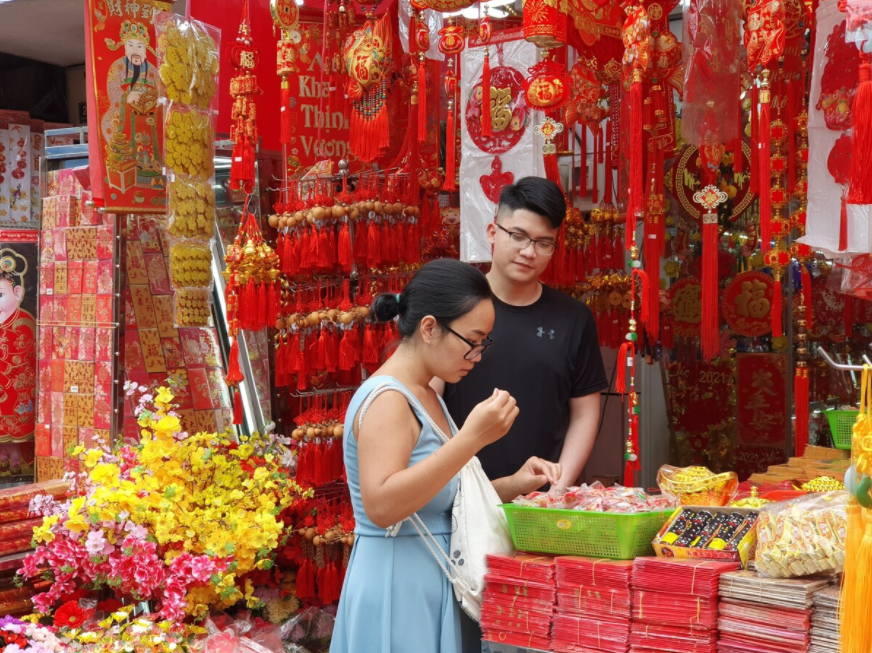 Dat (in black), a shop assistant, said film crews also came here to shoot music videos. Lanterns, garlands, faux flowers, and "li xi"(lucky money) envelopes can all be found on the street. (Photo: VN Express)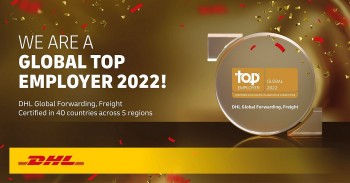 Economy
DHL Global Forwarding, the air, ocean and road freight specialist of Deutsche Post DHL Group, has again been certified as Top Employer 2022 in Asia Pacific.