2021 New Year Eve: Where to spend your vacation?
If you are planning a short vacation with your family or friends on the occasion of New Year Eve, we recommend you these 10 destinations in Vietnam to enjoy your break.
Photo: VTC
Sapa
Sapa is the first name on the list of tourist destinations for the holidays of New Year 2021. If visiting Sapa during this time, you will feel the cold romantic atmosphere. If you are fortunate enough to get to this place on days of low temperature, you will have the opportunity to admire the snow and ice on top of Fansipan. Besides Fansipan, Ham Rong mountain, Ta Phin village, Cat Cat village are also not-to-miss destinations. Sapa's weather is cool all year round. The beauty of nature and humans here blend together to create an enchanting picture of Sapa.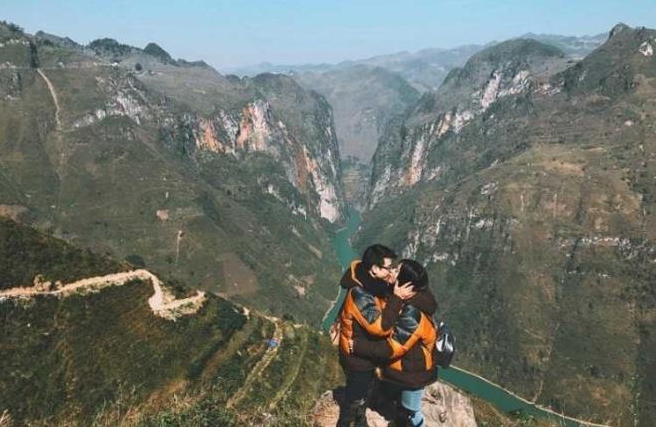 Photo: VTC
Ha Giang
Ha Giang is considered to be one of the most attractive 2021 New Year tourism destinations in the North of Vietnam. If you love peace and originality, this is a perfect choice. In Ha Giang, you will be standing in the middle of the vast rocky mountains, breathing the pure breeze and discovering unique upland culture. Ha Giang offers you a chance to immerse yourself in the immense flowers and vibrant village markets, not to mention the special taste of countless highland specialties.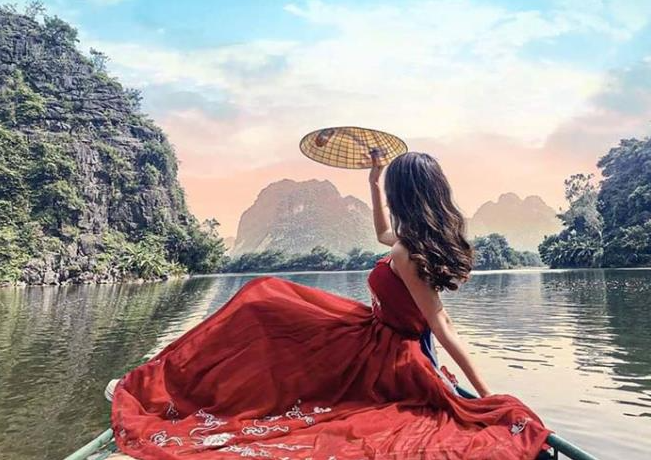 Photo: VTC
Ninh Binh
Speaking of Ninh Binh, many tourists immediately think of Trang An. However, Ninh Binh has much more to offer. Bai Dinh pagoda, Tam Coc - Bich Dong, Dance cave ... are famous places that tourists should not miss. In this year's New Year holiday, you absolutely should choose Ninh Binh for a 3 days vacation.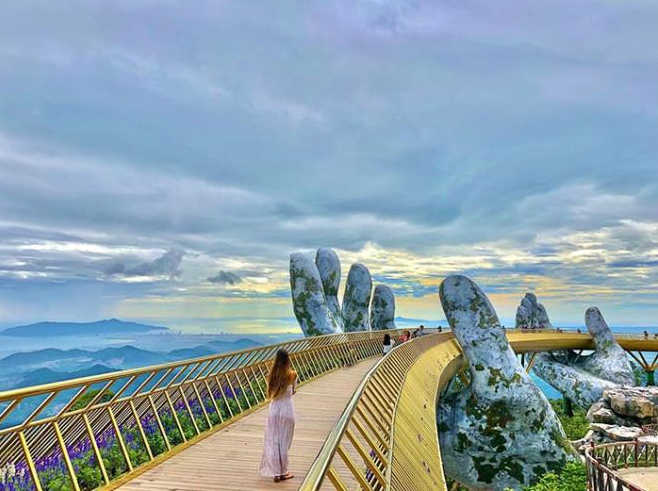 Photo: VTC
Da Nang
Da Nang city not only attracts tourists with a dynamic and lively life pace but also with its enchanting natural beauty of immense sea and mountains. Da Nang is considered the convergence of the quintessence of heaven and earth, a jewel in the middle of the S-shaped land. Coming here in the holiday season, you will have a chance to participate in countless special activities that can hardly found in other provinces.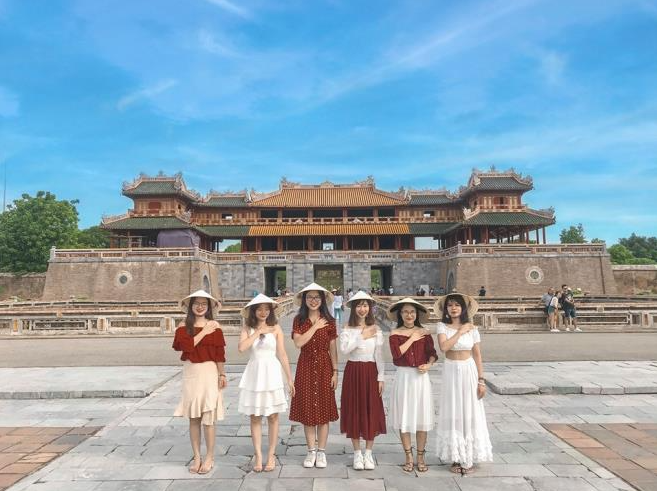 Photo: VTC
Hue
When referring to Hue, many people would remind the magnificent palace, the quiet mausoleum, and the peaceful rhythm of life that brings a little sadness and poetry. Perhaps those are reasons why everyone wishes to come to Hue at least once to see the vivid evidence of the last feudal dynasty of Vietnam. Hue is also the kingdom of traditional Vietnam food, which captures the heart of every visitor who has ever had a chance to visit this province.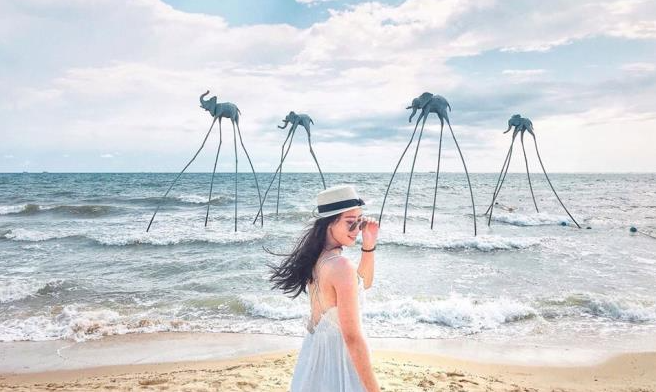 Photo: VTC
Phu Quoc
If you have not chosen a tourist destination for the 2021 New Year, consider Phu Quoc, a place that can please anyone, especially for those who love peaceful islands, beach waves, and fresh seafood. Not only possessing turquoise blue waters, but this place also has many outstanding attractions that tourists should visit during their travel journey.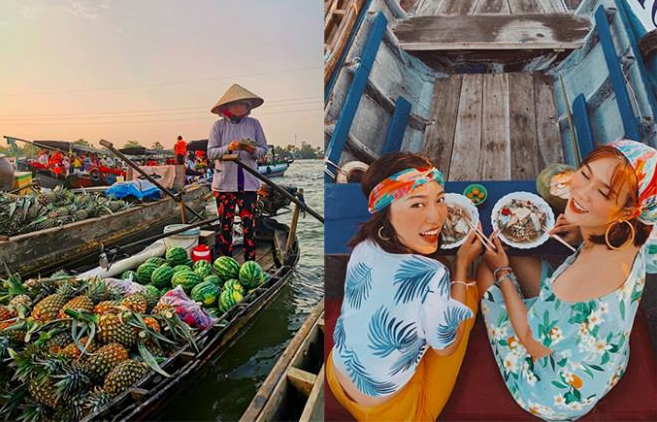 Photo: VTC
Can Tho
Visiting Can Tho is to come to a land that is both dynamic and unique. Called "the capital of the West". Can Tho has many famous landmarks that attract tourists, such as Cai Rang floating market. During the New Year holidays, this is a destination that one should not ignore.
Photo: VTC
Da Lat
The "tourist fever" in Da Lat - the city of fog has never cooled down. This city is also an attractive 2021 New Year tourist destination. With poetic beauty and a cool climate, Da Lat promises to be a great destination for the holiday season. In just one day in Da Lat, you will feel many different types of weather: thé cold mornings with dense fog, warm noon with golden rays of sunshine, sudden rains in late afternoons.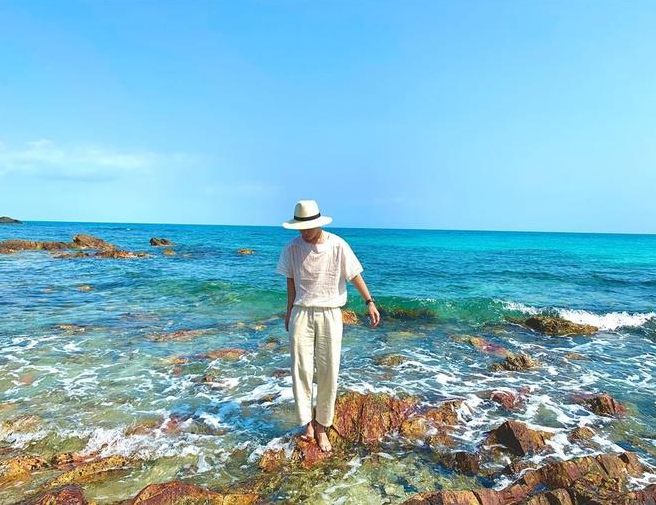 Photo: VTC
Dao Nam Du
Nam Du Island (Kien Hai district, Kien Giang province) will be a great destination for the holiday season. Coming here on New Year's Day, visitors will be immersed in the fresh, calm sea and island atmosphere. On the way to Nam Du, visitors can spend a day on the famous Hon Son and Hon Tre. When you arrive on the island, let yourself be free to visit the beautiful scenery, give yourself time to swim in Mau island, Dat Do island, Cay Men beach ... Especially, don't forget to enjoy the scene of coral reef and try local food.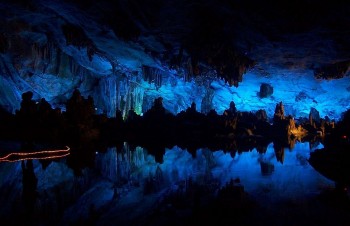 Travel
Caves are the creation of nature, charming any tourists with their mysterious and an air of danger, waiting for humans to explore the deepest secrets inside them. Take a look at these magnificent and beautiful caves around the world that you must visit once in your lifetime.
Viet's Home
According to the AFC official statement, Vietnam striker Nguyen Tien Linh won the AFC International Player of the Week after receiving the most votes out of the remaining nine players.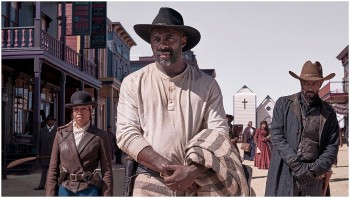 Handbook
November is coming close, and the cold outside makes us want to curl up inside our warm blanket and bing watch our favorite movies or shows. Here is the list of what is coming on Netflix in November, and some of the most expected Netflix originals for you to enjoy.